Taste
Designed to nourish body, mind and palate, using ingredients sourced from local farmers, ranchers, and fishermen, plus our own organic gardens and apiaries. A 
collection of restaurants that highlight imaginative, organic menus, nutrient-rich preparation, biodynamic wines—and all the worthiest indulgences.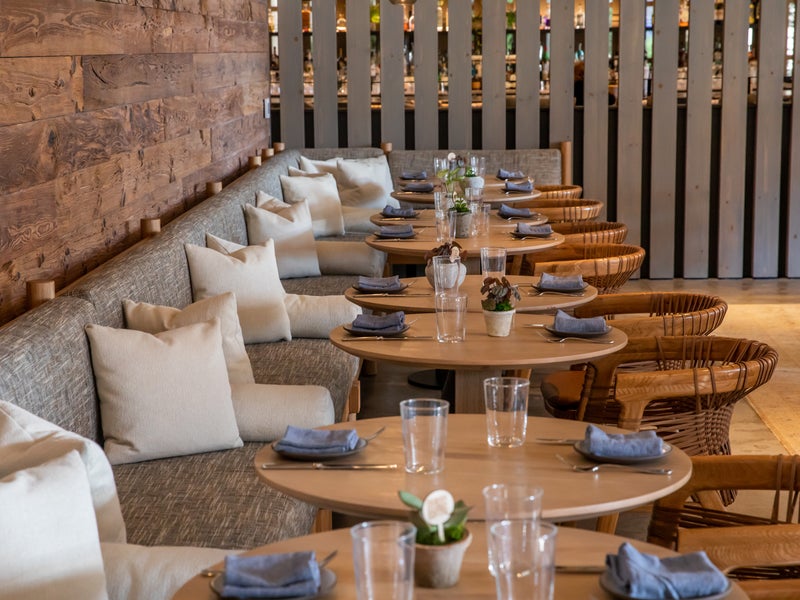 1 KITCHEN
A feels-like-home spot for plant-forward, hyper-local and sustainably sourced cuisine, zero-proof and craft cocktails, beer and wines. A menu of natural abundance, with fulfilling food and shared conversations that last long after dessert.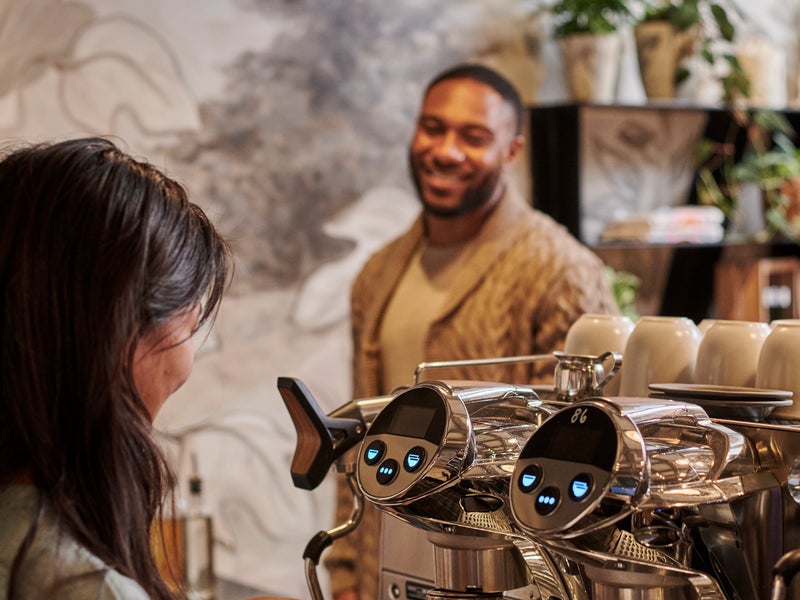 NEIGHBORS
Originally inspired by local offerings from our actual neighbors at 1 Hotel Brooklyn Bridge, a lively, social café and gathering spot, serving fair-trade coffee, fresh, cold-pressed juices and smoothies, and light seasonal dishes sourced from local farmers and growers.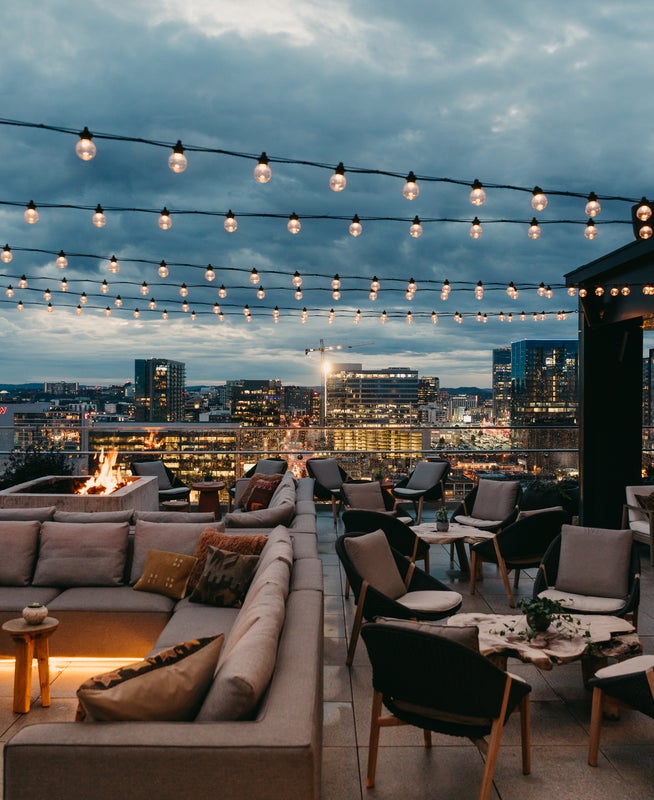 Harriet's
Take in stunning skyline views while enjoying craft cocktails, biodynamic wines and local beer, plus live DJs, curated playlists, and a refined, vibrant energy at our rooftop bars and lounges. 
Welina Terrace
A stunning spot at 1 Hotel Hanalei Bay. Incredible ocean views, modern Japanese cuisine, and the best sunset on Kau'ai—with a bar menu of 26+ sakes, whiskies and beer, plus serious craft cocktails and live music from local artists.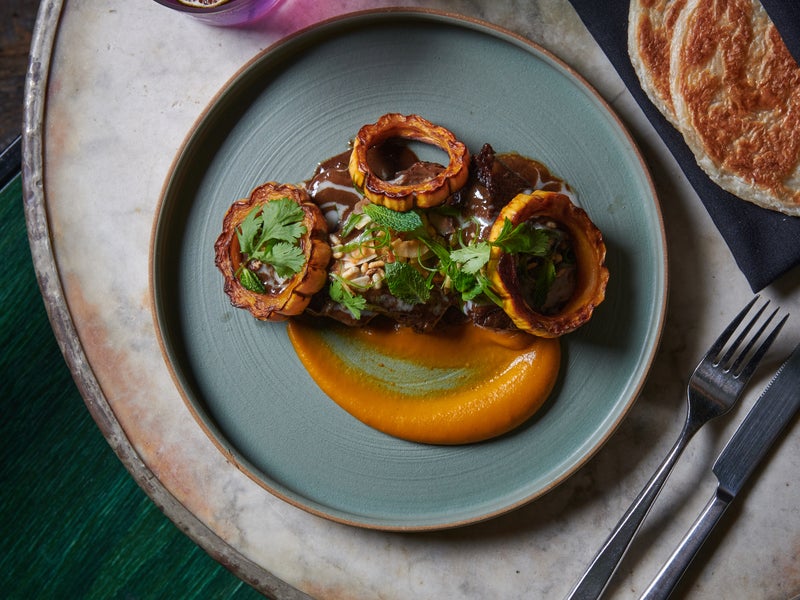 THE OSPREY
A contemporary American menu of locally sourced, farm-to-table cuisine inspired by the global diversity of NYC's neighborhoods. From Chef Denevin Miranda, Chopped Champion recognized by Forbes, Eater, and The Miami Herald.
JAMS
From the James Beard award-winning 'Best Chef in New York City,' Jonathan Waxman offers a seasonal menu of contemporary American cuisine, using the freshest, locally sourced ingredients from surrounding farms. Set right off Central Park, with an open kitchen, breezy, greenery-lined terrace, and the best brunch in town.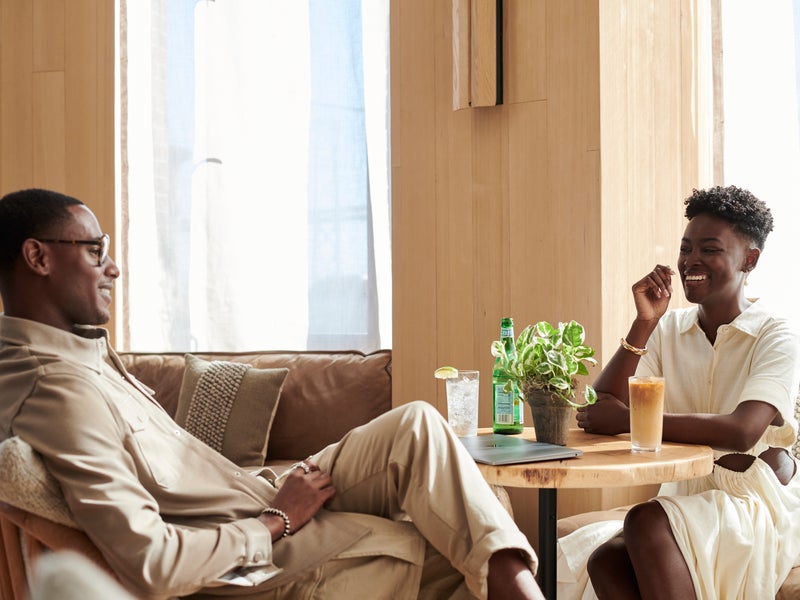 TERRENE 
A menu (and vibe) inspired by San Francisco's sunlit energy, grounded in seasonal, local ingredients from our rooftop chef's garden and apiaries—with a bar menu of organic agave mezcal and tequila, zero-waste cocktails, craft beer and a selection of sustainable, Napa Green-certified wines.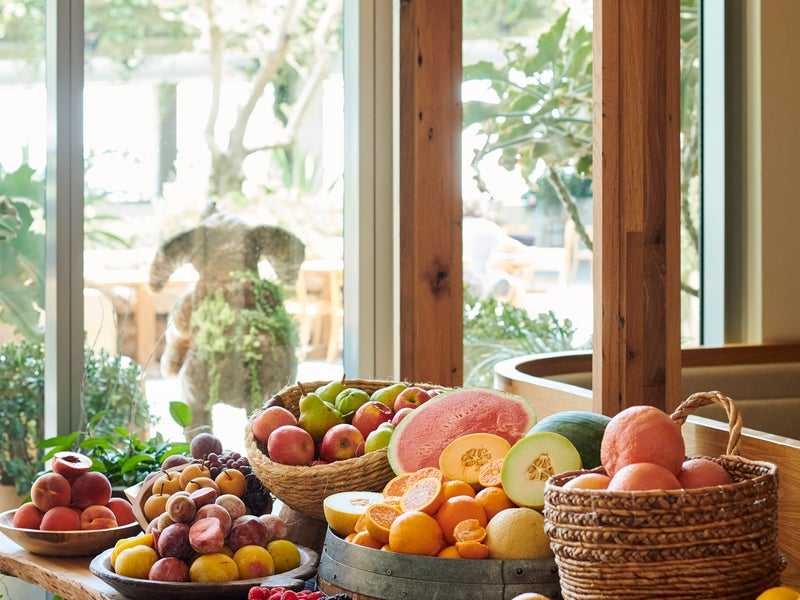 Lobby Farmstands
Our in-house organic farm stands are always full of fresh, seasonal selections from our neighboring growers.
 
In-Room Dining
Refuel when you feel like it, from an in-room menu of energizing, organic dishes delivered to your door.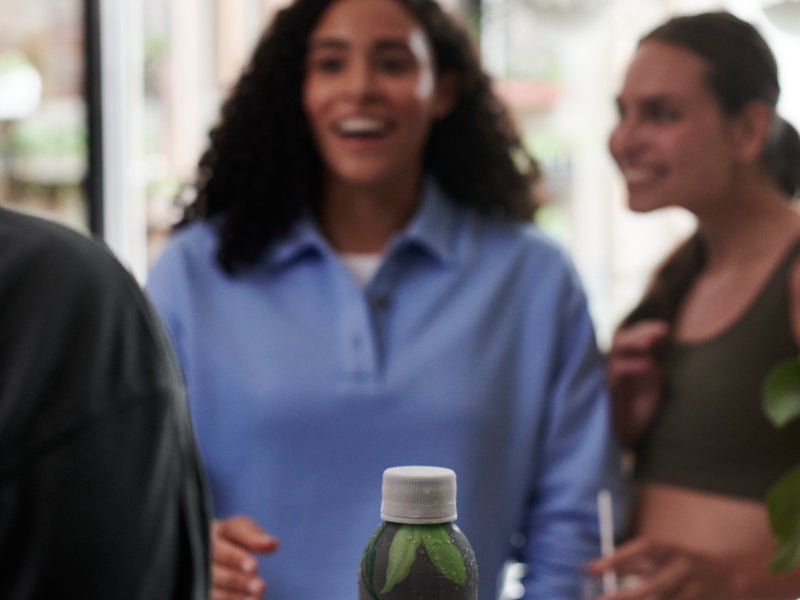 Goodthings
Stocked with goodness, including sustainable snacks from our favorite brands, fresh-pressed juices, boozy drinks, plus our Kindling candles, and more from our signature line.