1 Hotel
Nashville
710 Demonbreun Street, Nashville
Nestled in the heart of downtown Nashville, discover the city's first mission-driven sustainable luxury hotel.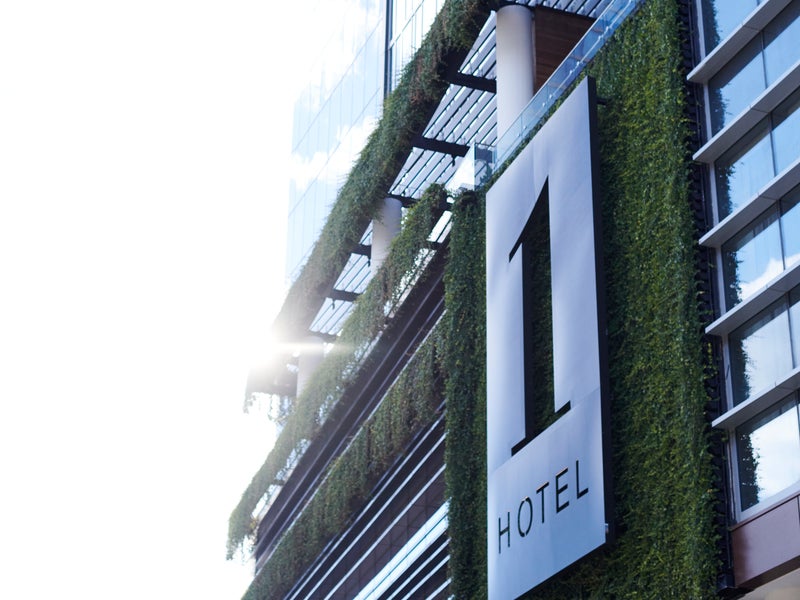 Green Dreams
You'll know you've reached our urban sanctuary as soon as you see the ivy facade, whose flourishing plants provide resistance to impacts from weather, insects, and humans - and allows us to avoid the use of fertilizers, insecticides, and other chemical treatments. With over 56,000 individual plants, the wall captures CO2, absorbs airborne particulates, migrates heat from the sidewalks, and generates fresh oxygen.
Pets Are Family Too
We would never ask you to leave your furry (or not furry) friend behind! As a pet friendly hotel, your pup is always welcome at 1 Hotel Nashville.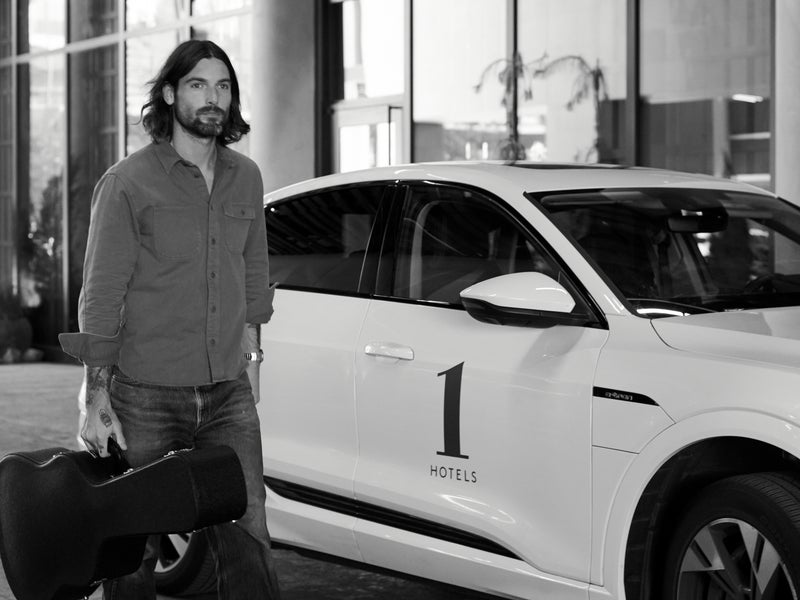 Travel with Care
We're always seeking innovative ways to show you how to live more sustainably. Explore the city emission-free with our Fully Electric Audi Electric Vehicle Experience, or take advantage of our Audi e-tron house car during your stay.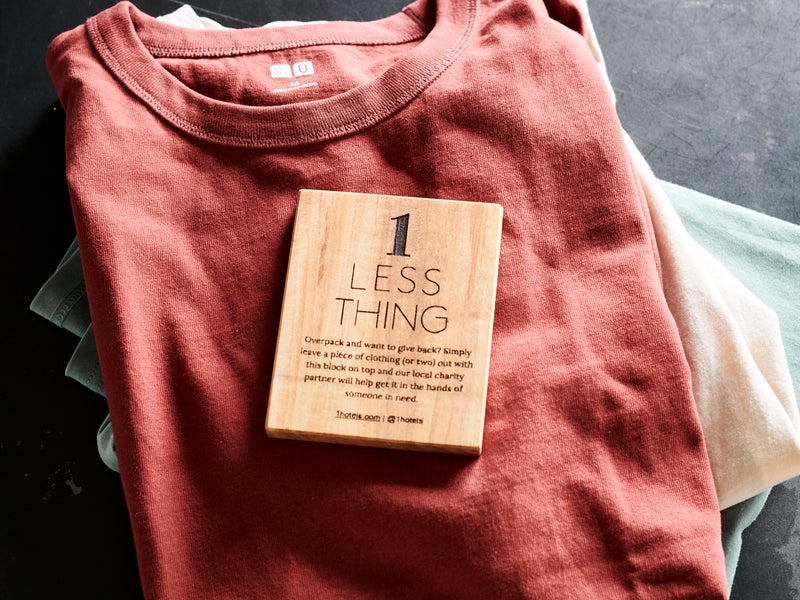 1 Less Thing
In line with our true "less is more" spirit, our 1 Less Thing initiative is ongoing at 1 Hotel Nashville. Simply leave a piece of clothing (or two) out with your 1 Less Thing block on top and we will donate it to our local charity partner, People Loving Nashville.