1 Hotel
Toronto
550 Wellington Street W, Toronto
Your sustainable sanctuary in downtown Toronto, inspired by the city's diverse natural environment and the tranquil expanse of Lake Ontario.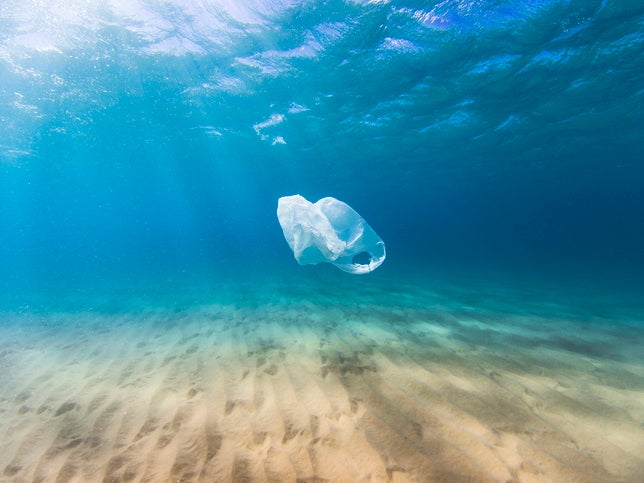 The Race to End Plastic Waste
We're thrilled about Canada's decision to ban single-use plastics completely by the end of 2025. The regulations prohibit the manufacturing and importing of common plastics such as grocery bags, cutlery, foodservice ware, ring carriers, stir sticks, and straws. 1 Hotel Toronto does not use single-use plastic and we feel hopeful that this ban will set an example for the rest of the world to follow.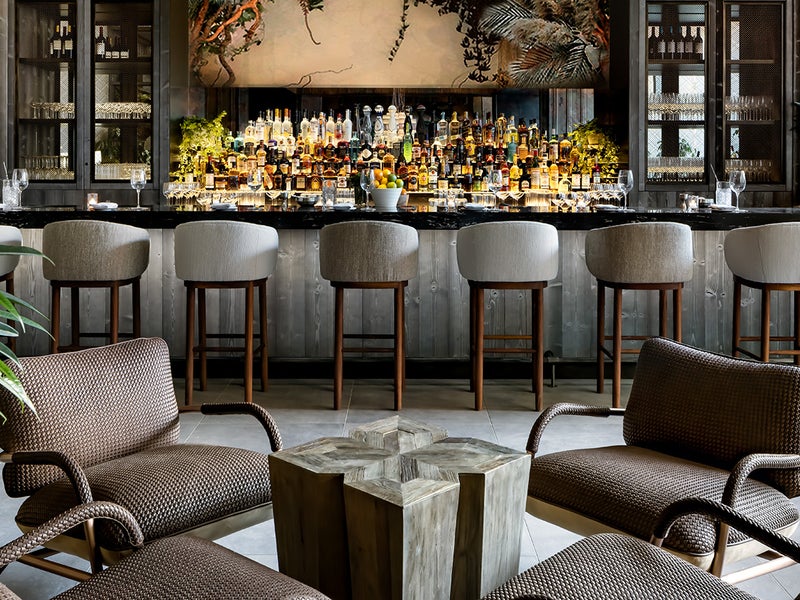 Good Energy Is Clean Energy
Optimized for energy efficiency and powered by green systems, including low-energy LED lighting and smart temperature control, with additional carbon offsets to reduce our operational footprint.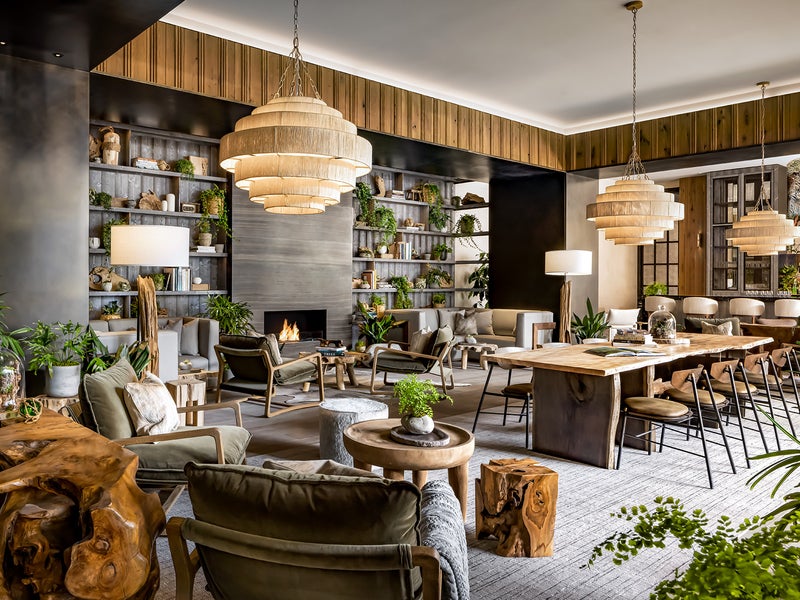 At 1 With Nature
Our local friends at Just Be Woodsy helped us collect and reclaim fallen Oak, Ash, Maple, and Walnut trees from across the city to create hundreds of chairs, tables, credenzas, and artwork that keep nature happy and your surroundings beautiful.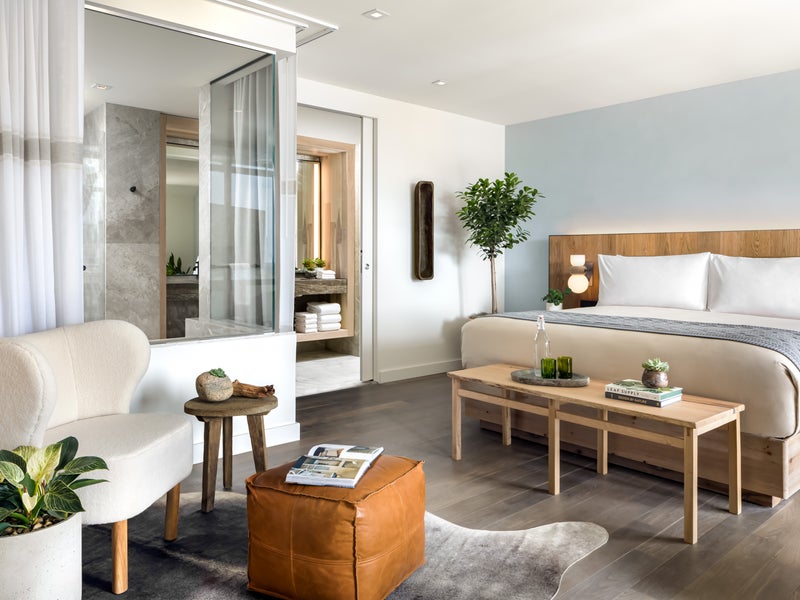 Peace of Mind
We provide locally sourced, sustainable bed linens and non-toxic, organic mattresses, so you and the earth can sleep soundly.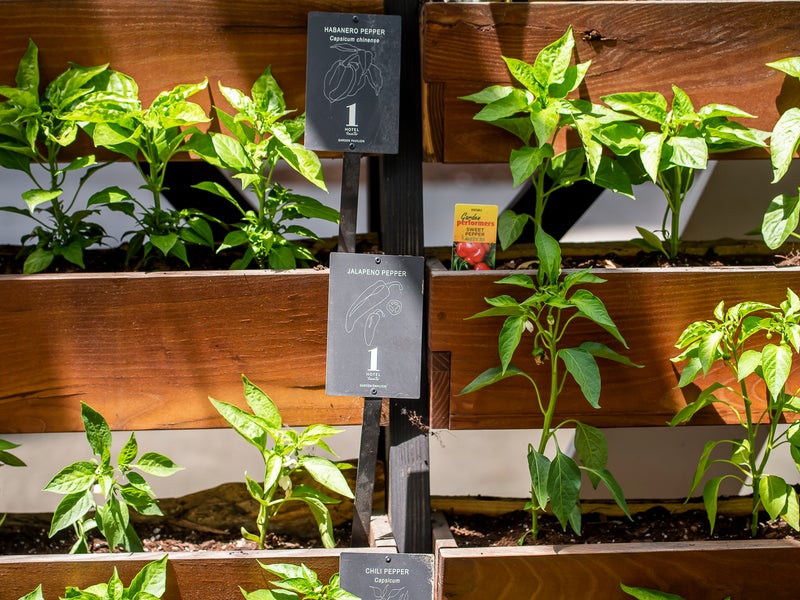 Keeping it Green
Our on-site organic composter can reduce 12,000 pounds of waste to under 1,000 pounds of compost per month, which is used to feed 2,500+ plants throughout our grounds and neighbouring parks. Our local recycling partner, Green for Life, measures our diversion rate to ensure we're doing all the good we can and reducing our overall waste.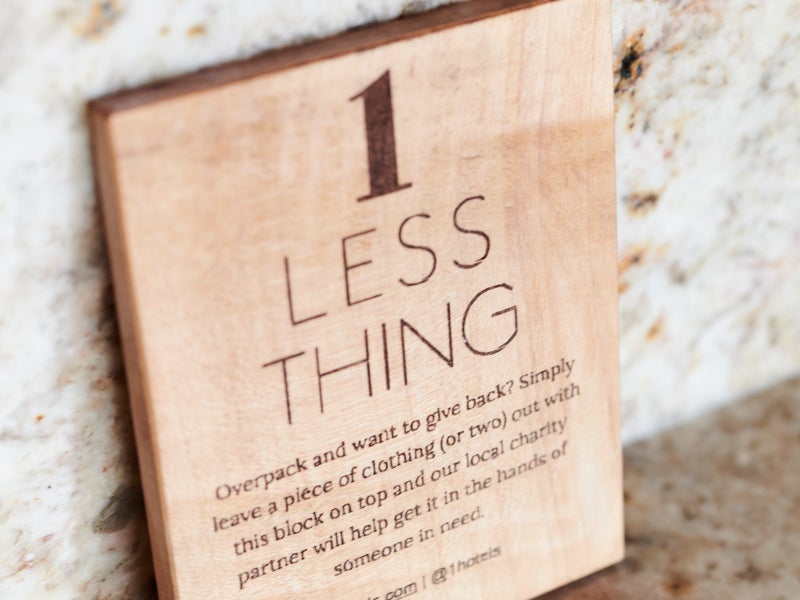 1 Less Thing
Overpacked? Simply leave a piece of clothing (or two) under this block to get your pre-loved threads into the hands of those in need through our local charity partner, Suits Me Fine.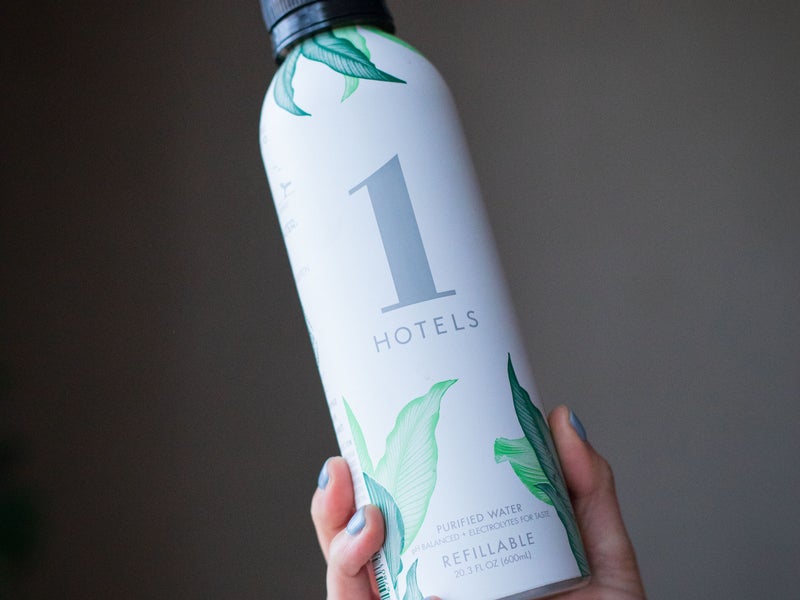 Drinking Sustainably
Each room is equipped with recycled wine-into-water bottles. No thank you, single-use plastics.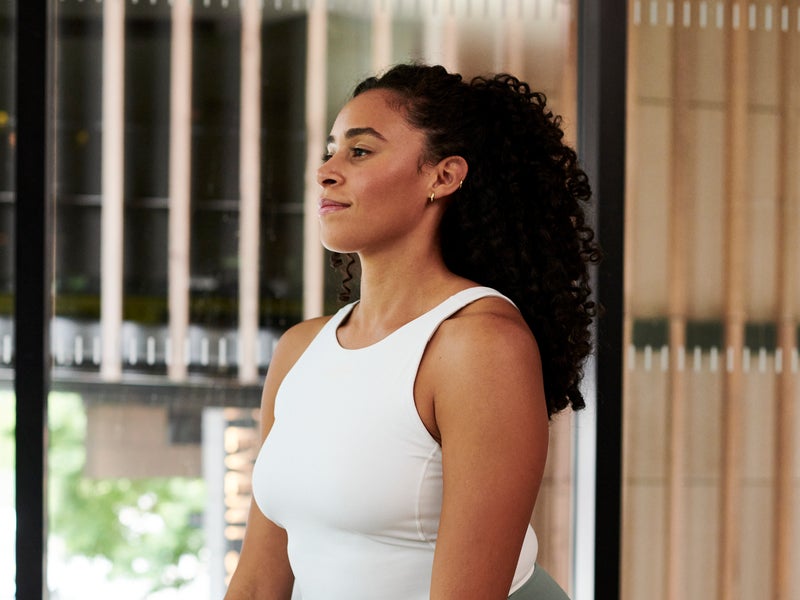 Wellness Starts from Within
At 1 Hotel Toronto, our experiences are designed to nurture mind, body, and spirit, from energizing Mind & Movement programming and personalized workouts at The Field House to fresh, locally sourced, organic cuisine at 1 Kitchen.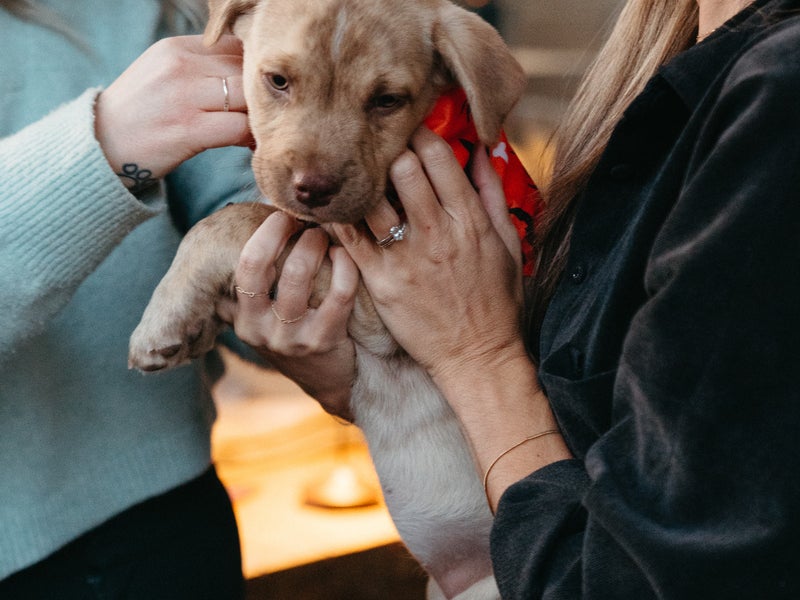 Fur-Family Friendly
We would never ask you to leave your furry (or not furry) friend behind! As a pet-friendly hotel, your pup is always welcome at 1 Hotel Toronto.
1 Hotel Toronto
550 Wellington Street W
Toronto, ON M5V 2V4
1 Hotel Toronto is located in King West Village, which has been named "Canada's Coolest Neighbourhood" by Travel + Leisure. The hotel is located within walking distance of Toronto's Queen Street West shopping district, beautiful Trinity Bellwoods Park, the iconic CN Tower and the vibrant waterfront.