1 Hotel
Toronto
550 Wellington Street W, Toronto
Your sustainable sanctuary in downtown Toronto, inspired by the city's diverse natural environment and the tranquil expanse of Lake Ontario.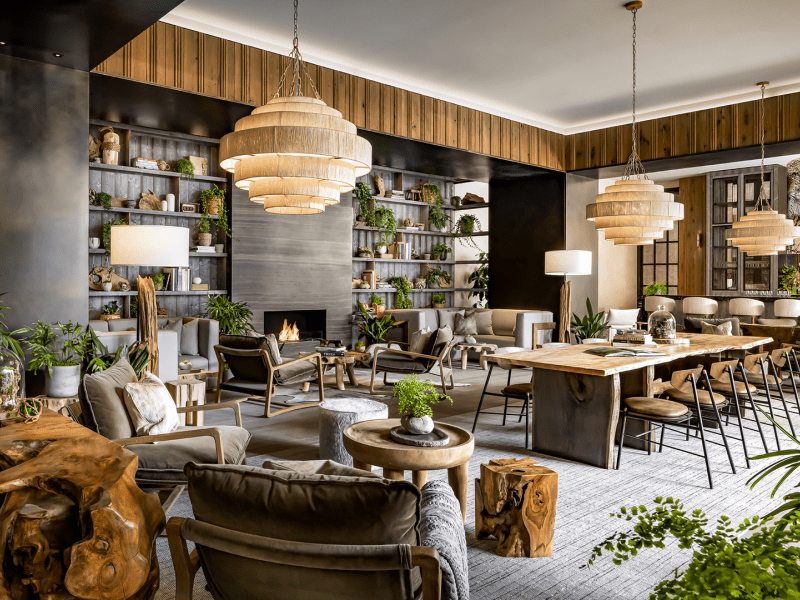 At 1 With Nature
Our interiors and furnishings are designed using local and reclaimed materials, including timber and driftwood from the city of Toronto, and tables and DJ booths crafted from fallen trees by our friends at Just Be Woodsy.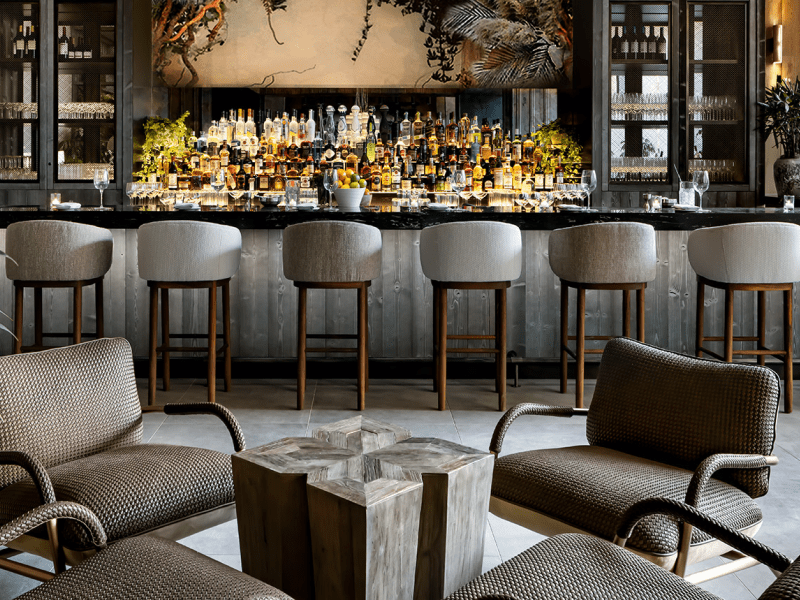 Good Energy Is Clean Energy
Optimized for energy efficiency and powered by green systems, including low-energy LED lighting and smart temperature control, with additional carbon offsets to reduce our operational footprint.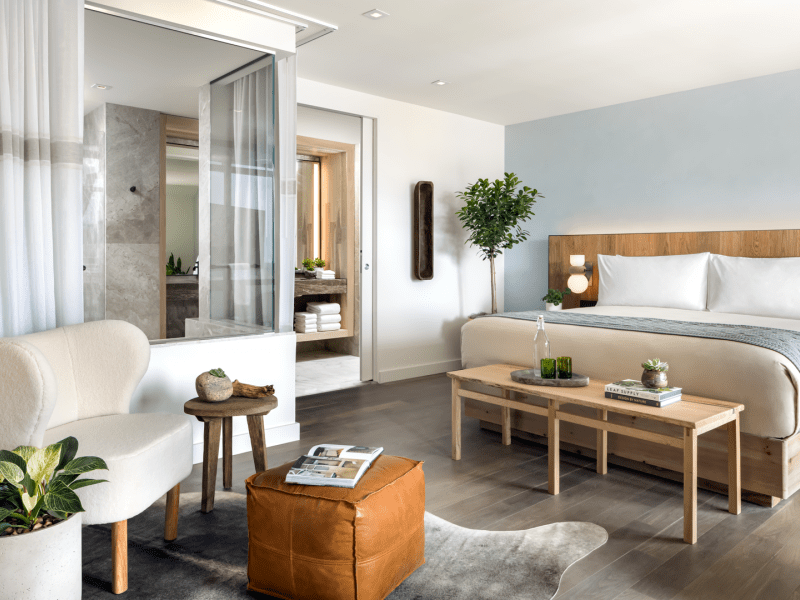 Peace of Mind
We provide locally sourced, sustainable bed linens and non-toxic, organic mattresses, so you and the earth can sleep soundly.
Wandering Respectfully
Explore emission-free with the fully electric Audi e-tron, borrow a bike to see the city in a different light or go for a hike to take in the best of nature.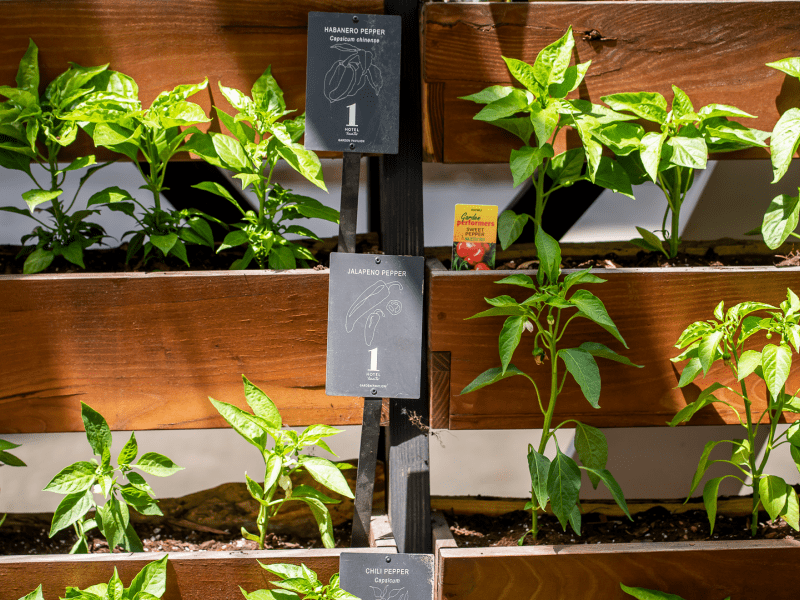 Keeping it Green
Our on-site organic composter can reduce 12,000 pounds of waste to under 1,000 pounds of compost per month, which is used to feed 2,500+ plants throughout our grounds and neighbouring parks. Our local recycling partner, Green for Life, measures our diversion rate to ensure we're doing all the good we can and reducing our overall waste.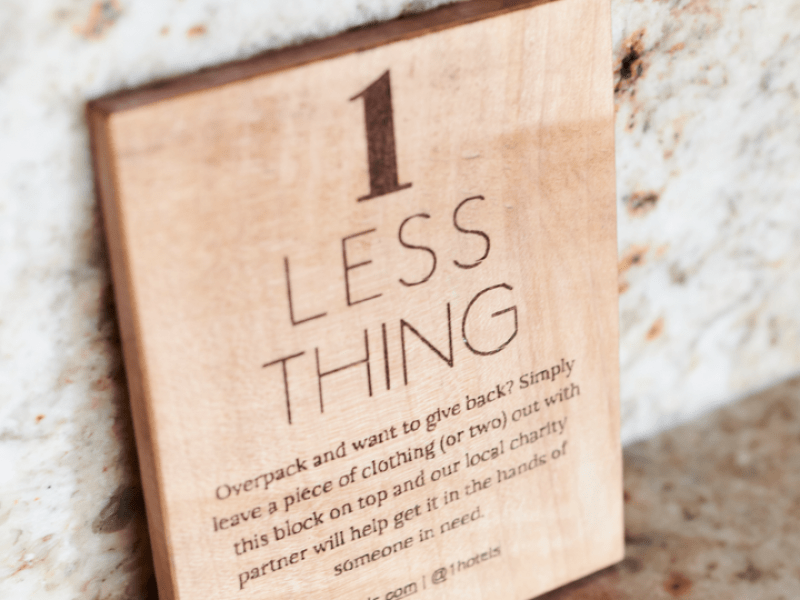 1 Less Thing
Overpacked? Simply leave a piece of clothing (or two) under this block to get your pre-loved threads into the hands of those in need through our local charity partner, Suits Me Fine.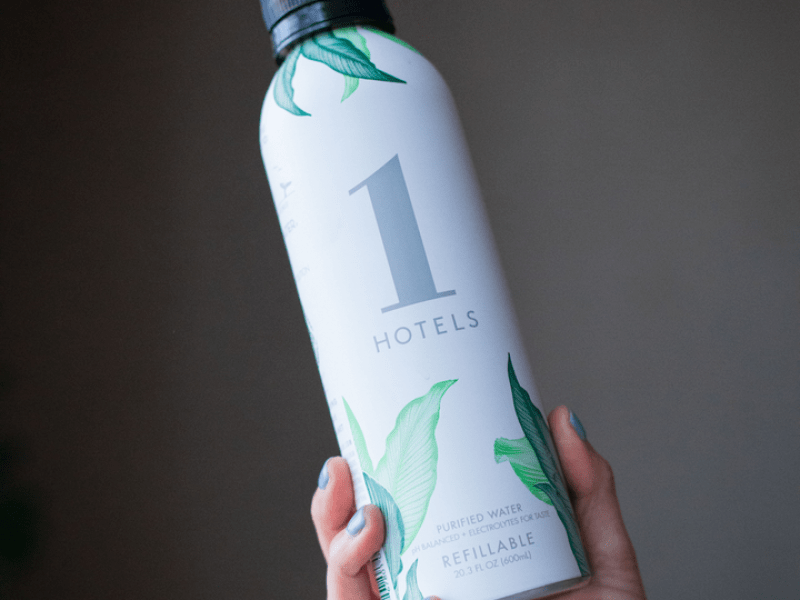 Drinking Sustainably
Each room is equipped with recycled wine-into-water bottles. No thank you, single-use plastics.
The Race to End Plastic Waste
We're thrilled about Canada's decision to ban single-use plastics completely by the end of 2025. The regulations prohibit the manufacturing and importing of common plastics such as grocery bags, cutlery, foodservice ware, ring carriers, stir sticks, and straws. 1 Hotel Toronto does not use single-use plastic and we feel hopeful that this ban will set an example for the rest of the world to follow.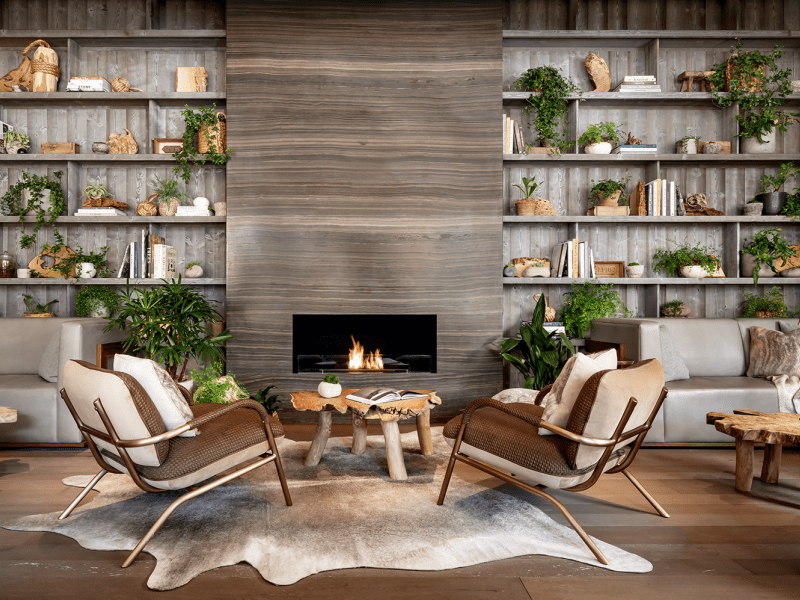 SHARE THE LOVE
Celebrate your cherished memories at our sustainable sanctuary by casting a vote for us in Travel + Leisure's 2024 World's Best Awards.
Wellness
At 1 Hotel Toronto, our experiences are designed to nurture mind, body, and spirit, from energizing Mind & Movement programming and personalized workouts at The Field House to fresh, locally sourced, organic cuisine at 1 Kitchen.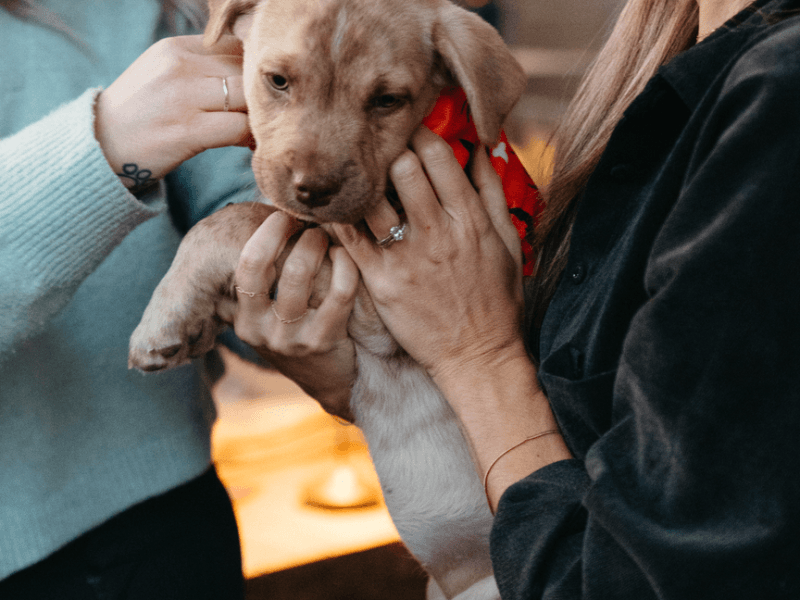 Fur-Family Friendly
We would never ask you to leave your furry (or not furry) friend behind! As a pet-friendly hotel, your pup is always welcome at 1 Hotel Toronto.
Nature is Home in Toronto
Geography
The City of Toronto covers 640 square kilometers on the northwest shore of Lake Ontario. The name Toronto was derived from an Iroquois word meaning, 'where there are trees in the water,' referring to what is now known as a fishing weir. Toronto's name surely suits its topography, as it sits atop a plateau beautifully interrupted by various river valleys and ravines.
Climate
Lake Ontario plays a central role in mediating Toronto's climate, keeping temperatures relatively mild as the passing seasons put on captivating shows. Throughout the year, temperatures typically range between −1°C (30°F) to 26°C (80°F). You can expect to see plenty of snowfall in the winter, cherry blossoms in the spring, sunshine and humidity in the summer, and vibrant amber foliage in the fall.
Flora
Toronto's numerous river valleys and ravines create many lush, densely-forested areas in the middle of its urban cityscape. It's estimated that Toronto has up to 10 million trees, including native maple, oak, beech, birch, pine, and beyond. Throughout the city's green spaces, stroll through colorful fields of wild bergamot, harebell, prairie grasses, and prairie flowers. Along the water, explore wetlands lined with cattails and blue-flag iris.
Fauna
This waterfront city is home to a wide variety of wildlife, including coyotes, foxes, deer, squirrels, opossums, and over 300 species of birds — from hawks and eagles flying through the air to ducks, geese, and waterfowl floating in the lake. In the waters of Lake Ontario, you might find Atlantic salmon, sunfish, trout, sturgeon, frogs, toads, newts, salamanders, and more.
Natural Attractions
Perhaps Toronto's most magnificent natural wonder is the stunning and tranquil Lake Ontario. Throughout the city, there are so many opportunities to stroll or picnic along the waterfront. On the eastern shores of Toronto, you'll find the famous Scarborough Bluffs, showcasing wondrous rock formations, panoramic lake views, and quiet spaces to savor the sounds of nature. One of the few cities with a biodiversity strategy, Toronto is 13% parkland. High Park is the largest and most popular in the city, featuring beautiful walking trails, great fishing spots at Grenadier Pond, and endless verdant views.

Sustainability
Positioned next to a gorgeous Great Lake, Toronto is uniquely passionate about sustainability, which shows through in its recycling and composting initiatives as well as its bans on single-use plastics and the cosmetic use of pesticides. The city maintains an ambitious goal to reach net zero emissions by 2040, exploring topics such as thermal energy, electric vehicle incentives, carbon offsets, and overall resiliency plans to reach it. The town also has a Pollinator Protection Strategy in place, representing its dedication to supporting the biodiversity that makes it such a unique urban environment.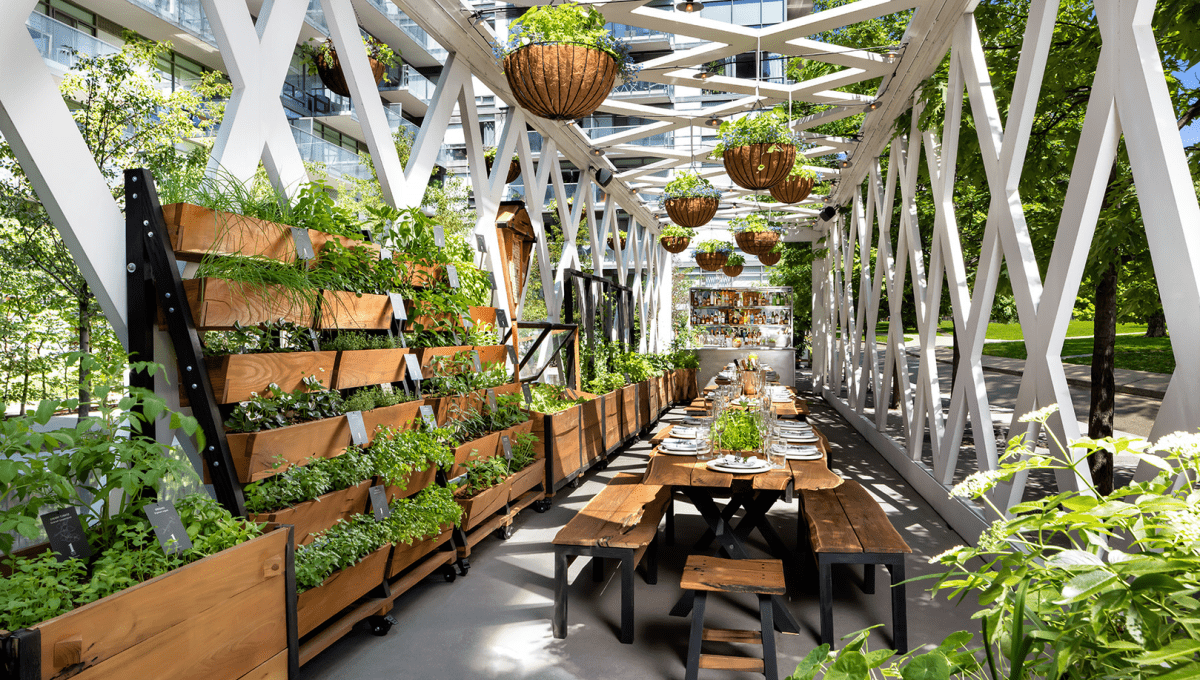 Your Favorite Moments
@1hotel.toronto #1hoteltoronto
Steering the Future: Join Audi on the Journey Toward All-Electric Mobility
With an ambitious goal of phasing out the production of combustion cars by 2033, pioneering...
That's a Wrap: Our Favorite Sustainable Gifts for the Holiday Season
As the year comes to a close and we reach a time of reflection, we choose to express gratitude for...
A Message on Thanksgiving
The Gift Wrap That Keeps On Giving: Unveiling Wrappr's Story and the Winner of Our 2023 Artist Search
In celebration of our first successful Wrapped in Nature artist search, we sat down with both Wrappr...
Serving Solutions: How Copia Cooks Up New Ideas to Create a World Without Hunger
In a world where Americans waste three times more food than there are hungry mouths to feed, Copia...
Our Location
1 Hotel Toronto
550 Wellington Street W
Toronto, ON M5V 2V4
1 Hotel Toronto is located in King West Village, which has been named "Canada's Coolest Neighbourhood" by Travel + Leisure. The hotel is located within walking distance of Toronto's Queen Street West shopping district, beautiful Trinity Bellwoods Park, the iconic CN Tower and the vibrant waterfront.