Neighbors Café offers seasonal, fresh picnic-fare from local Nashville purveyors.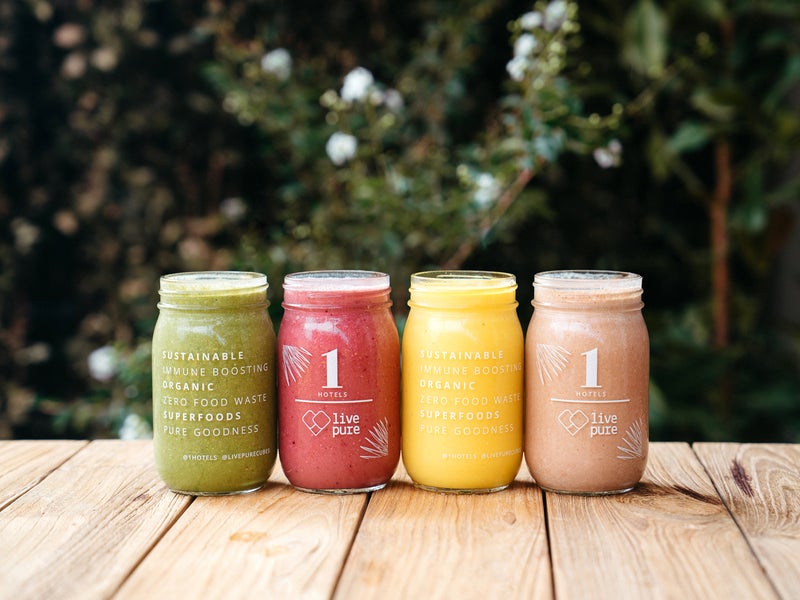 At Neighbors, we make food that fits your busy lifestyle, made with organic, local ingredients ​ready to go whenever you are. Enjoy delicious and healthy grab and go snacks, ​cold pressed juices, fair-trade coffee and more.​
This casual café serves light fare from a rough-hewn, wooden farm-style counter decorated with traditional woven baskets, incorporating a mural inspired by the nature of surrounding Tennessee greenery.
Grab + Go
Greek Yogurt

honey oat granola, Greek yogurt, seasonal fruit

Overnight Oats

almond milk, raisin, cinnamon, almonds

Banana Chia Pudding

coconut milk, banana, cocoa, shaved coconut, pecan

BYOB! Build Your Own Bagel

smoked salmon, capers, pickled red onion, whipped cream cheese

Hummus + Crudité

chickpea & hominy humus, local vegetables

Nashville 'Hot' Chicken Salad

southern style, duke's mayo, served with lavash

Blue Zone Bowl

nashville grown vegetables, ancient grains, kale, citrus herb yogurt dressing
From the Kitchen
Steel Cut Oatmeal

brown sugar, golden raisins, walnuts

Neighbors Breakfast Sandwich

fried KY egg shack eggs, bacon, pimento cheese, brioche

Egg White Burrito

egg whites, vegan sausage, cheddar cheese, salsa

Benton's Ham & Swiss Sandwich

country ham, swiss cheese, habagardil pickles, dijon

Chicken Caprese Sandwich

grilled chicken, pesto, mozzarella, roasted tomatoes
Coffee / Drinks
Hive Latte

Pistachio Milk, Sea Salt, Cinnamon, Honey
DISCLAIMERS
*Food Disclaimer

* Consuming raw or under cooked meats, poultry, seafood, shellfish, eggs, or unpasteurized milk may increase your risk of food-borne illness. Please alert your server of any allergies.

Liquor Tax Disclaimer

All prices are exclusive of a 15% alcohol tax + State and County Tax.
Snacks & Sundries
The GFB Dark Chocolate Coconut

gluten-free, plant-based, non-GMO, sustainably made

BjornQorn Popcorn 3oz

maple or classic Non-GMO popcorn, Safflower Oil, Nutritional Yeast, Salt

BjornQorn Popcorn 1.5oz

Non-GMO popcorn, Safflower Oil, Nutritional Yeast, Salt

Smart Peach Rings

Smartly sweetened with high-quality, natural sweeteners: monk fruit, stevia and allulose

Tates Mini Chocolate Chips

crisp buttery chocolate chip cookies

Think Jerky, Beef Jerky

Assorted flavors- grass-fed beef that has no hormones, antibiotics, gluten, or nitrites.

Torres Truffle Chips

premium potatoes chips, patatas fritas premium

Jones Energy Bar

assorted flavors-pb & j and pb & chocolate

Colts Bolts

Milk or dark chocolate, custom blended peanut butter, and freshly roasted whole almonds make the Colts Bolt a taste of pure decadence.

88 Acres Dark Chocolate Sea Salt Bar
Non Alcoholic Beverages
Phocus Caffeinated Sparkling Water

Assorted flavors

Fever Tree

Assorted Flavors-Cola, Ginger Ale, Ginger beer

Pathwater

Still or Sparkling
Alcoholic Beverages
Knob Creek Old Fashioned-Suites Only

Truly Hard Seltzer

Assorted flavors

New Riff- Kentucky Straight Bourbon 50ml

Moonshine- Apple Pie 50ml

Jose Cuervo Silver 50ml- Suites Only

A true silver tequila, Cuervo® Silver is the epitome of smooth. The master distillers at La Rojeña crafted this unique and balanced blend to bring out tones of agave, caramel, and fresh herbs in its flavor profile.

Casamigos 50ml

Light smokiness on the nose with vibrant agave, nutty aromas, vanilla and spice. The palate is soft, with slightly oaky notes, hints of caramel, cocoa, sweet, rich and complex flavors of spice, a hint of a tobacco, and leather. The finish sweet with hints of pepper.

La Luna Mezcal 50ml

La Luna Mezcal is made with agave Cupreata in Etucuaro, Michoacan which is home to other Michoacan mezcal producers as well.Due to the artisinal nature of this mezcal, the ABV will vary by batch.

Davidson Reserve Whiskey Gift Pack

Tennessee whiskey variety pack
Disclaimers
Liquor Tax Disclaimers

All prices are exclusive of a 15% alcohol tax