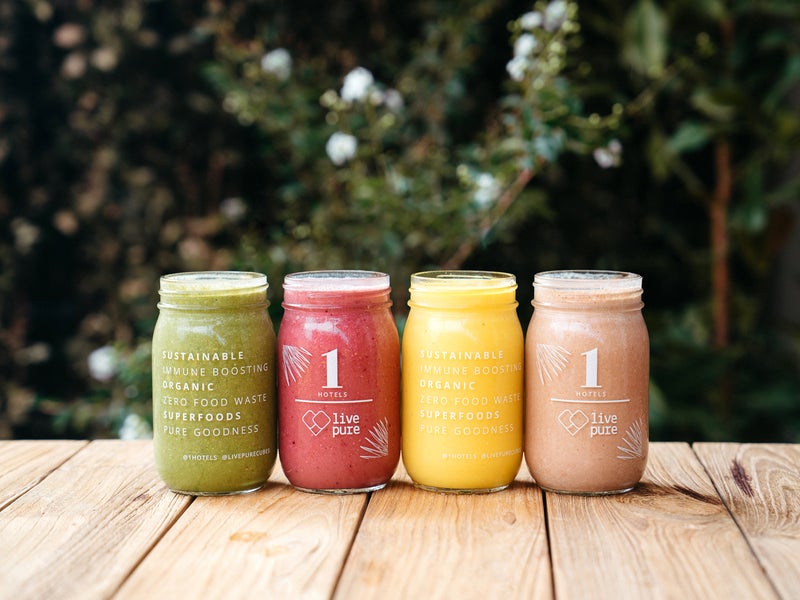 At Neighbors, we make food that fits your busy lifestyle, made with organic, local ingredients ​ready to go whenever you are. Enjoy delicious and healthy grab and go snacks, ​cold pressed juices, fair-trade coffee and more.​
This casual café serves light fare from a rough-hewn, wooden farm-style counter decorated with traditional woven baskets, incorporating a mural inspired by the nature of surrounding Tennessee greenery.
Coffee + Drinks
Espresso

small 3 | medium 4 | large 5

Drip Coffee

small 3 | medium 4 | large 5

Americano

small 4 | medium 5 | large 6

Cappuccino

small 5 | medium 6 | large 7

Latte

small 5 | medium 6 | large 7

Turmeric

small 5 | medium 6 | large 7

Matcha Latte

small 5 | medium 6 | large 7

High Garden Tea

small 4 | medium 5 | large 6

Iced Coffee

small 4 | medium 5 | large 6

Hive Latte

pistachio milk, sea salt cinnamon, honey small 6 | medium 7 | large 8
Grab n' Go
Local Meat & Cheese

seasonal jam, lavash crackers 12

Hummus & Crudite

chickpea, hominy, lemon, tahini, market vegetables 12

Overnight Oats

almond milk, sliced almonds, raisins, honey, cinnamon 10

Banana Chia Pudding

coconut milk, banana, cocoa, shaved coconut, pecan 11

Nashville "Hot" Chicken Salad

southern style, duke's mayo, served with lavash crackers 14

BYOB! Build Your Own Bagel!

seasonal chef selected creation, bagel of choice 15

Blue Zones Bowl

Nashville grown vegetables, ancient grains, kale, citrus herb yogurt dressing 15
From the Kitchen
Neighbors Breakfast Sandwich

cage free scrambled egg, gifford's bacon, spiced pimento, brioche 12

Egg White Burrito

vegan sausage, aged cheddar, house salsa 13

Benton's Ham & Swiss

shaved country ham, habagardil pickles, dijonnaise, local sourdough 13

Grilled Chicken Caprese

basil pesto, roasted tomato, fresh mozzarella, sourdough 15

Bob's Red Mill Gluten-Free Steel Cut Oats

golden raisin, toasted pecan, brown sugar 10

House Baked Pastries

Chef Brooke's seasonal creations MKT

Assorted Bagels, Sourced Locally

whipped cream cheese or smoked salmon cream cheese 9
Smoothies or Bowls
Acai Tropical Boost

focus + healthy gut acai berry, raspberries, blueberries, strawberries, bananas, almonds, maqui berry, lucuma, probiotics

Chocolate PB Protein

mood booster + recovery cacao powder, peanuts, bananas, strawberries, cinnamon, maca, dates, probiotics

The Game Changer

spinach, cashews, bananas, peanuts, cinnamon, dates, probiotics

Epic Mango

mango, pineapple, ginger, lucuma, probiotics
Juice
Fresh Pressed OJ

small 5 | medium 6 | large 7
Disclaimers
Food Disclaimer

* Consuming raw or undercooked meats, poultry, seafood, shellfish, or eggs may increase your risk of foodborne illness. Please alert your server to any food allergies.
Main
Greek Yogurt

honey oat granola, Greek yogurt, seasonal fruit 10

Avocado Toast

pesto, pickled shallot, Bloomsbury Farm's sprouts, Nashville hot spice 13

Steel Cut Oatmeal

banana, dried blueberries, almond clusters, cinnamon 11

Egg Sandwich

scrambled eggs, bacon, avocado, white cheddar, sriracha aioli, brioche 15

1 Breakfast

2 farm eggs, choice of protein, sliced tomatoes, garlic potatoes 18

Oat Cakes

whipped cream, toasted coconut, Rocky Glade Farm's berries, maple syrup 16

Baker's Garden Beet Salad

whipped feta cheese, pickled beets, beet tops, spiced walnut, truffle honey 16

Grilled Wedge Oak Farm Chicken

$7.00

Seared Ora King Salmon

$9.00

Grilled Marinated Steak

$12.00

Butter Lettuce Salad

Rocky Glade Farm radish, citrus, ricotta salata, sunflower seeds, shallot vinaigrette 14

Grilled Wedge Oak Farm Chicken

$7.00

Seared Ora King Salmon

$9.00

Grilled Marinated Steak

$12.00

Spiced Caesar Salad

Greener Roots Farms baby lettuce, parmesan, lemon panko, calabrian caesar dressing 15

Grilled Wedge Oak Farm Chicken

$7.00

Seared Ora King Salmon 9

$9.00

Grilled Marinated Steak

$12.00

Nashville Hot Chicken Sandwich

pickles, cabbage, pepper jack cheese, brioche, salad or fries 17

1 Burger

2 black hawk farm beef patties, dijon, lettuce, tomato, pickle, pimento cheese, brioche bun, salad or fries 17

Vegan Burger

sundried tomato, arugula, vegan cheddar, veganiasse, salad or fries 18

Brussels Sprouts

almonds, dates, sherry, honey 10