Weddings
Weddings mark new beginnings. 1 Hotel South Beach offers the perfect setting to celebrate the start of your life with the one you love.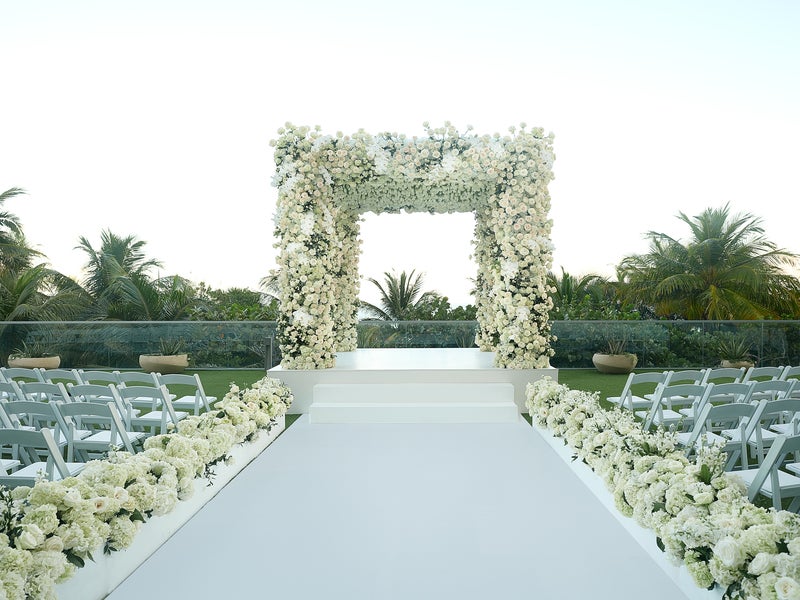 Ocean Terrace
Imagine exchanging vows with the ocean and the flowing palm trees as your backdrop. The Ocean Terrace is also a perfect space for rehearsal dinners, brunch and so much more. 
14,580 sq. ft. | Up to 250 Guests
Ocean Terrace/ South Beach
Seating Capacities
Banquet
400
Reception
500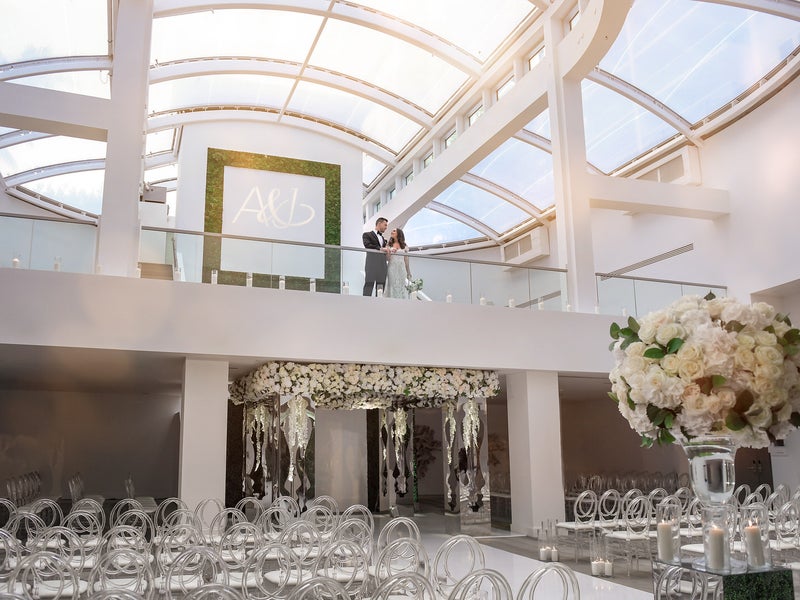 Atrium
For a truly unique event consider the Atrium, a gorgeous 2-story space for your cocktail reception, brunch, welcome dinner or even the wedding itself.
3,698 Sq. Ft. | Up to 250 Guests
Atrium 1st Floor/ South Beach
3698
Room Dimensions
58'2" X 63'7" X 37'11"
Seating Capacities
Banquet
200
Crescent Rounds
119
Reception
300
Theatre
303
Classroom
100
U Shape
28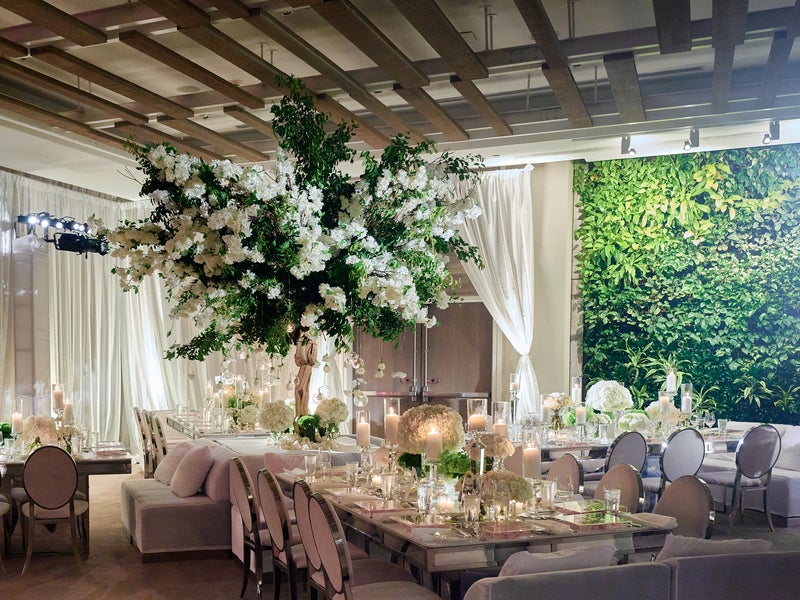 Terra Ballroom
Memories will be made while dancing the night away in our Terra Ballroom.  Let the room's unique living green wall and natural décor be the setting for a night to remember!
5,986 Sq. Ft. | Up to 250 Guests
Terra Ballroom/ South Beach
5986
Room Dimensions
87'1" X 68'9" X 11'11"
Seating Capacities
Banquet
350
Crescent Rounds
238
Reception
600
Theatre
570
Classroom
336
U Shape
90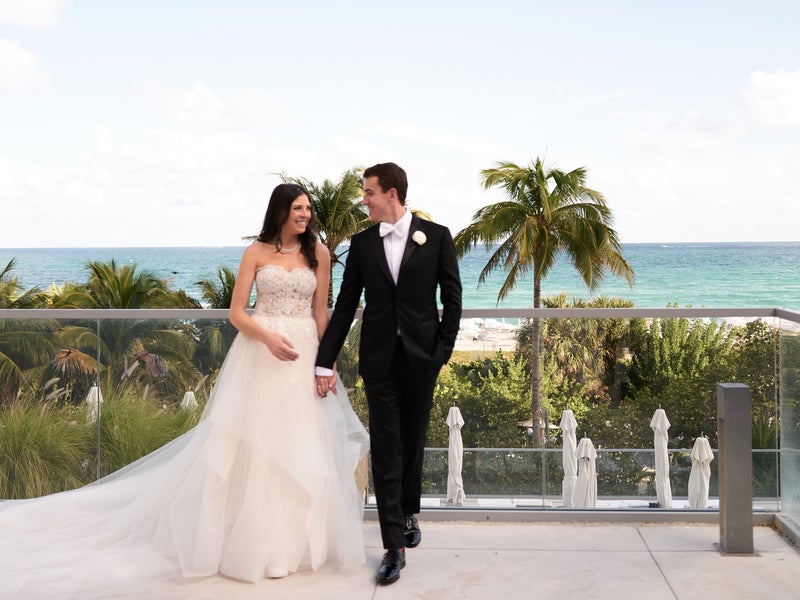 Cabana Pool Deck
With 180 degree ocean views, Cabana Pool Deck is perfect for rehearsal dinners and welcome receptions. No décor needed - let nature do the work! 
Cabana Pool Deck/ South Beach
Seating Capacities
Banquet
150
Reception
200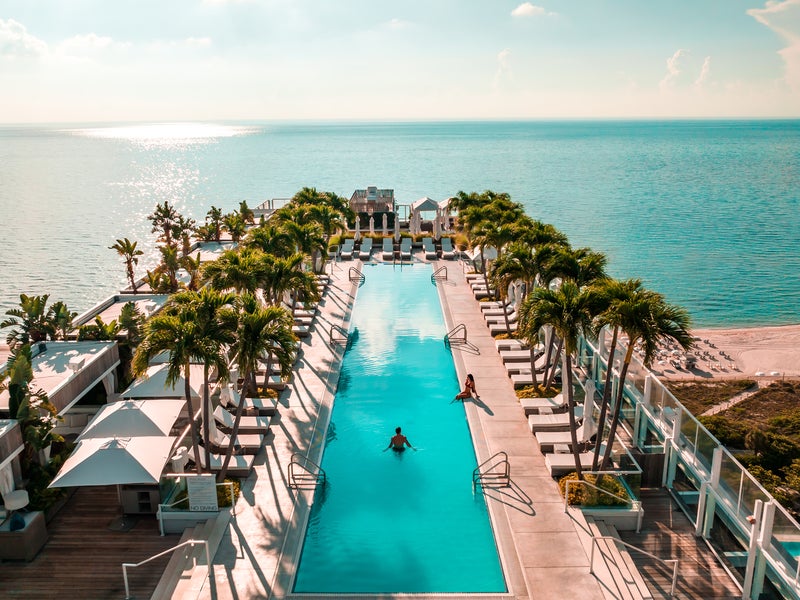 Rooftop
Our rooftop pool deck is a floating oasis, 18 stories above South Beach. The semi-private Ultra Cabanas are the perfect location for a welcome reception or your after party. Imagine your festivities under the starry skies with stunning ocean views. 
Rooftop Pool (East End)/ South Beach
18,200
Room Dimensions
65' X 280'
Seating Capacities
Reception
350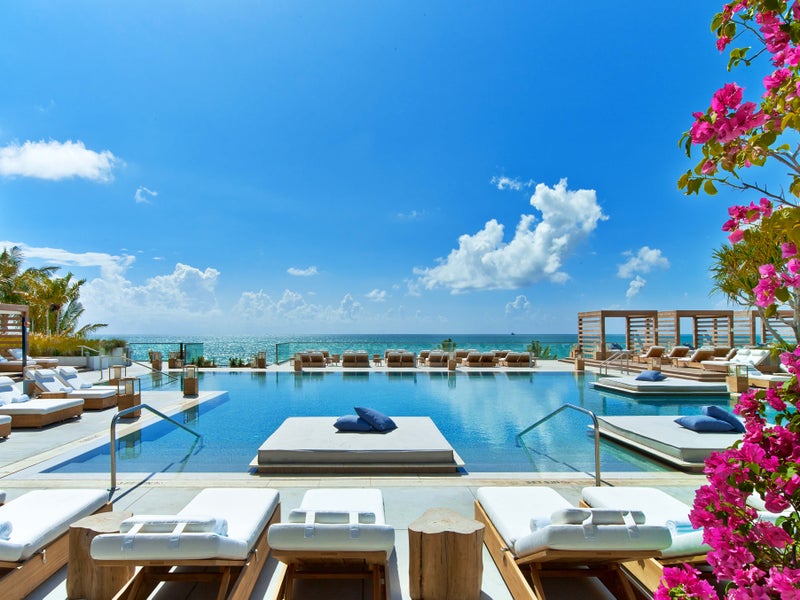 Center Pool Deck
Our main pool deck provides gorgeous ocean views and is surrounded by lavish cabanas and daybeds for you to relax with your guests after your big day.
32,400 Sq. Ft. | Up to 250 Guests
Center Pool Deck/ South Beach
32,400
Room Dimensions
180' X 180'
Seating Capacities
Banquet
500
Reception
600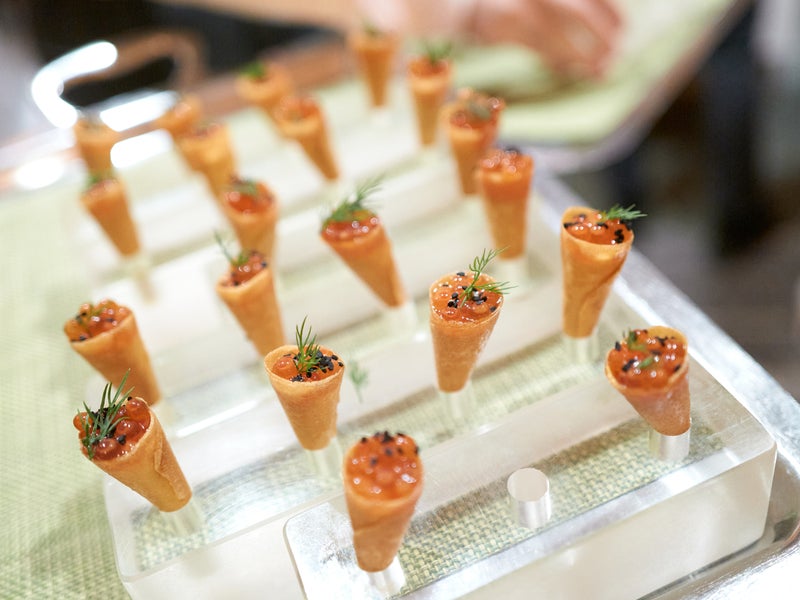 Our Food Philosophy is Simple
Our catering menus are designed for the season with local and fresh ingredients to perfectly complement your celebration. Select from a variety of packages, including options for dynamic action stations including a taco bar or late night food truck-style comfort food. We're raising the bar for creative catering.
Elevated Extras
We offer special packages and experiences to create a truly memorable wedding weekend. Treat your bridal party to a beachside yoga session, a rooftop party after the reception, a relaxing spa day or say goodbye to your guests with a farewell breakfast. Contact our team to learn more.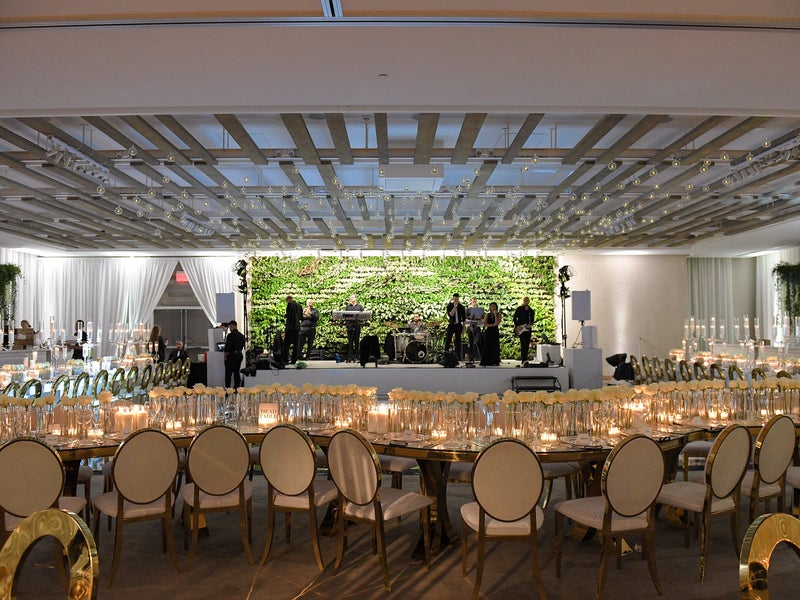 Planning Services
Your dedicated 1 Wedding Specialist will handle all aspects of the food and beverage coordination for your wedding. The day of your event, they will work alongside your wedding planner to bring your vision to life seamlessly. 
Contact Us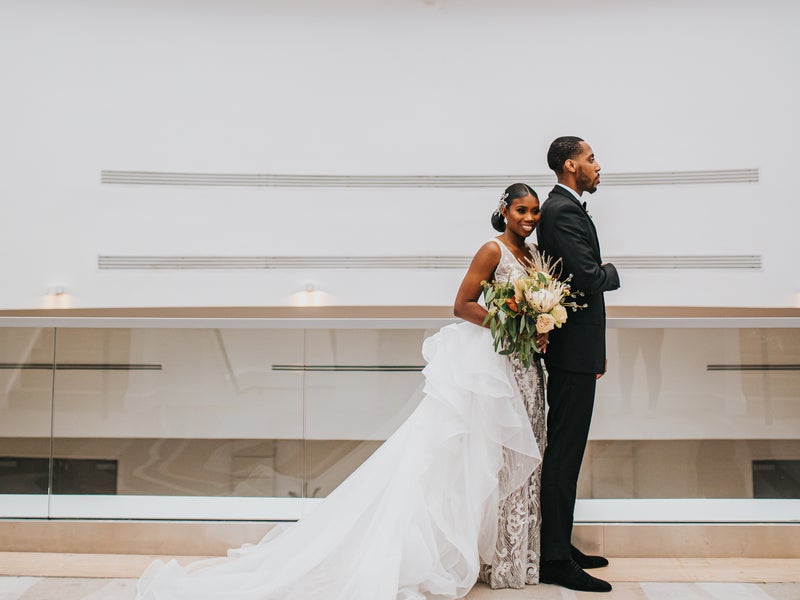 Request For Proposal
How can we help you create your dream wedding? Submit a request for a proposal, and share with us the details and budget, as well as your vision. We will respond promptly with answers and options.
Request Information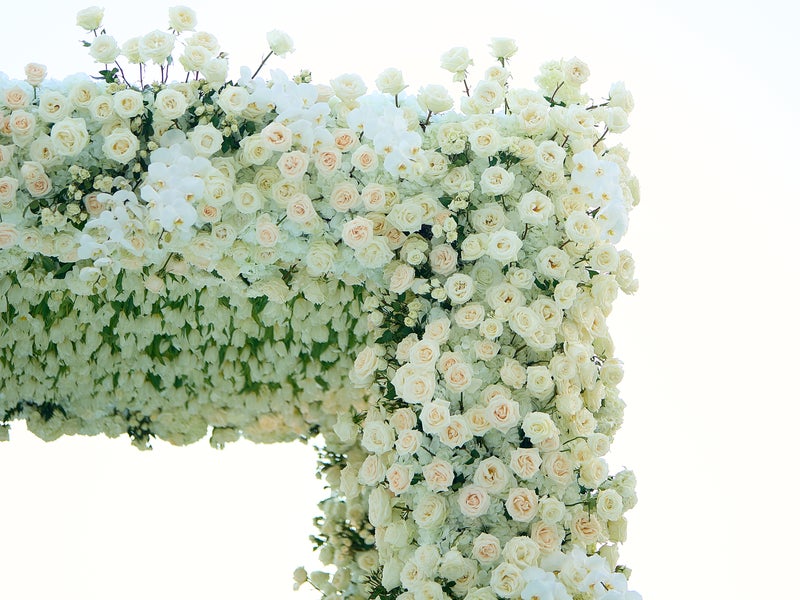 Sustainable Design
We have an impressive live green wall inside the ballroom, showcasing 1,200 growing plants that help purify the air, inspire serenity, and add beauty to the space. Between events, our team recycles everything. This follows our design ethos, as you'll find wooden furniture and accents throughout each space that are constructed from recycled wood.
Journey to Zero-Waste
Our sustainable and zero-waste cocktail program and dinner series highlight creative solutions, while our brilliant 1 Hotel South Beach team employs innovative techniques to divert food waste. From using spent citrus peels and coffee grounds to infuse liquors, to batching cocktails and cooling them in the fridge to prevent water waste — our diversion methods are not only sustainable, but savorable.
1 Hotel South Beach Event Space Capacities
Event Space
Dimensions
Sq Ft
Theatre
Classroom
Crescent Rounds
Reception
Banquet
U-Shape
Event Spaces | Mezzanine Level

Terra Ballroom/ South Beach

87'1" X 68'9" X 11'11"
5986
570
336
238
600
350
90

Terra Gallery/ Atrium / South Beach

51'9" X 24'2" X 10'3"
1250
-
-
-
530
380
-

Atrium 1st Floor/ South Beach

58'2" X 63'7" X 37'11"
3698
303
100
119
300
200
28

Atrium 2nd Floor/ South Beach

51' X 47'6" X 25'5"
2422
80
-
-
30
50
-

Pocco Terra Ballroom / South Beach

56' X 33' X 16'
1850
150
60
84
184
120
36

Garnet / South Beach

56' X 13' X 9'
728
50
30
28
70
40
-
Breakout Spaces | 2nd Floor

Azur/ South Beach

29' X 15'5" X 8'
447
36
18
14
45
20
21

Amethyst / South Beach

16'3" X 17'10" X 8'
289
20
8
7
25
10
-

Breakout Foyer West/ South Beach

12'9" X 39' X 8'
497
-
-
-
-
-
-

Celadon / South Beach

29'10" X 17'4" X 8'
517
36
18
14
50
20
21

Lapis/ South Beach

36'3" X 26'10" X 8'
972
-
-
35
90
50
-

Oyster/ South Beach

77'1" X 31'6" X 8'
2428
-
-
-
180
140
-

Breakout Foyer East / South Beach

16'11" X 41'9" X 8'
706
-
-
-
-
-
-

Cobalt/ South Beach

32' X 16'11" X 8'
706
42
24
21
50
30
27

Indigo / South Beach

31'11" X 17'1'' X 8'
545
-
-
-
-
-
-