Event Spaces
Meet and mingle in flexible spaces that flow seamlessly from social to private & indoor to out. From intimate gatherings to large events, we offer everything you need for your business functions or celebrations, including unique spaces, state-of-the-art technology, turnkey event planning and freshly catered food and beverages. Discover the perfect space to gather, surrounded by nature and views of Miami's shoreline.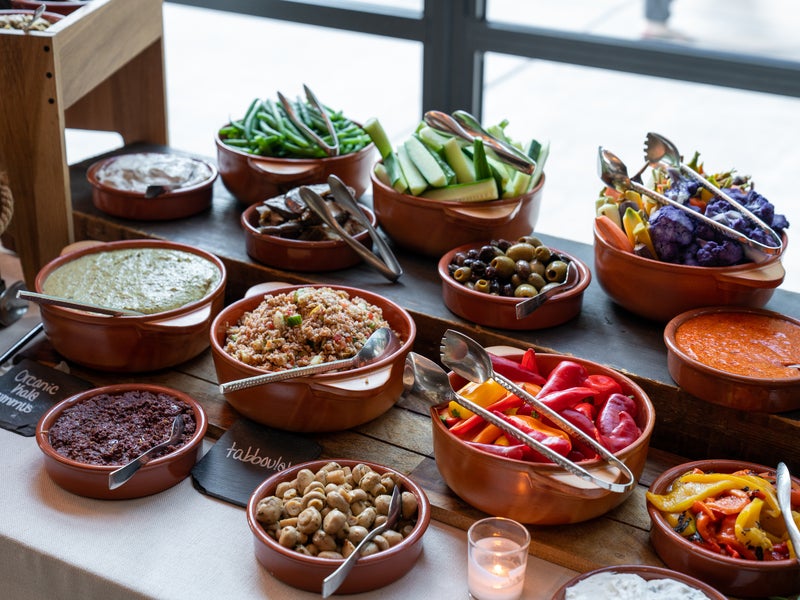 Catering
Our culinary and beverage teams customize menus designed specifically for your event. Full of fresh and local ingredients, you will savor dishes and drinks that are both good and good for you.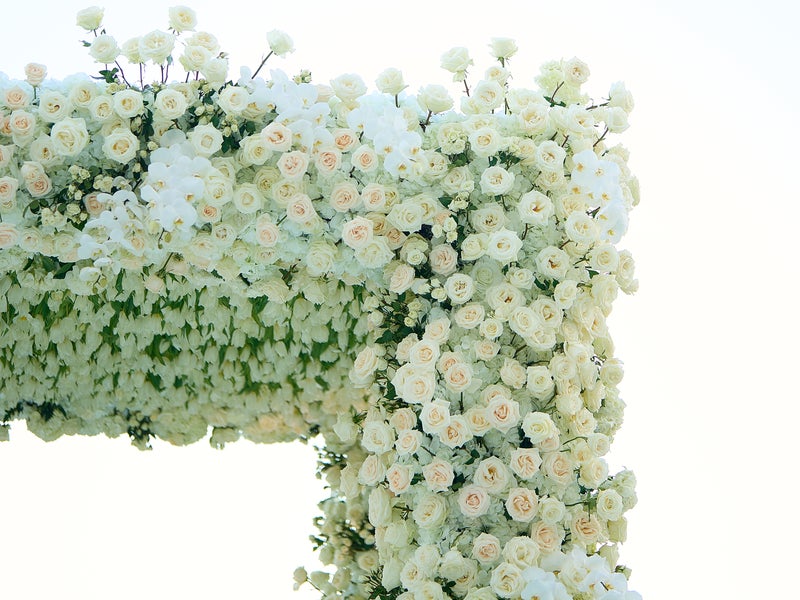 Sustainable Design
We have an impressive live green wall inside the ballroom, showcasing 1,200 growing plants that help purify the air, inspire serenity, and add beauty to the space. Between events, our team recycles everything. This follows our design ethos, as you'll find wooden furniture and accents throughout each space that are constructed from recycled wood.
Journey to Zero-Waste
Our sustainable and zero-waste cocktail program and dinner series highlight creative solutions, while our brilliant 1 Hotel South Beach team employs innovative techniques to divert food waste. From using spent citrus peels and coffee grounds to infuse liquors, to batching cocktails and cooling them in the fridge to prevent water waste — our diversion methods are not only sustainable, but savorable.
seasonal spotlight
Catering menus designed by the hotel's Executive Chef David Henriquez evolve with the changing seasons and pay homage to the fresh, local and seasonal ingredients, signature to the 1 Hotel South Beach culinary program. The hotel's culinary team takes pride in their relationships with the local farmers, purveyors who supply their kitchens with high-quality, sustainably-made products.
Farmers across South Florida provide us with quality, fresh produce so our guests can savor the seasons while the hotel works to preserve the environment by purchasing locally.
1 Hotel South Beach Event Space Capacities
Event Space
Dimensions
Sq Ft
Theatre
Crescent Rounds
Reception
Banquet
U-Shape
Event Spaces | Mezzanine Level

Terra Ballroom/ South Beach

87'1" X 68'9" X 11'11"
5986
570
238
600
350
90

Terra Gallery/ Atrium / South Beach

51'9" X 24'2" X 10'3"
1250
-
-
530
380
-

Atrium 1st Floor/ South Beach

58'2" X 63'7" X 37'11"
3698
303
119
300
200
28

Atrium 2nd Floor/ South Beach

51' X 47'6" X 25'5"
2422
80
-
30
50
-

Pocco Terra Ballroom / South Beach

56' X 33' X 16'
1850
150
84
184
120
36

Garnet / South Beach

56' X 13' X 9'
728
50
28
70
40
-
Breakout Spaces | 2nd Floor

Azur/ South Beach

29' X 15'5" X 8'
447
36
14
45
20
21

Amethyst / South Beach

16'3" X 17'10" X 8'
289
20
7
25
10
-

Breakout Foyer West/ South Beach

12'9" X 39' X 8'
497
-
-
-
-
-

Celadon / South Beach

29'10" X 17'4" X 8'
517
36
14
50
20
21

Lapis/ South Beach

36'3" X 26'10" X 8'
972
-
35
90
50
-

Oyster/ South Beach

77'1" X 31'6" X 8'
2428
-
-
180
140
-

Breakout Foyer East / South Beach

16'11" X 41'9" X 8'
706
-
-
-
-
-

Cobalt/ South Beach

32' X 16'11" X 8'
706
42
21
50
30
27

Indigo / South Beach

31'11" X 17'1'' X 8'
545
-
-
-
-
-