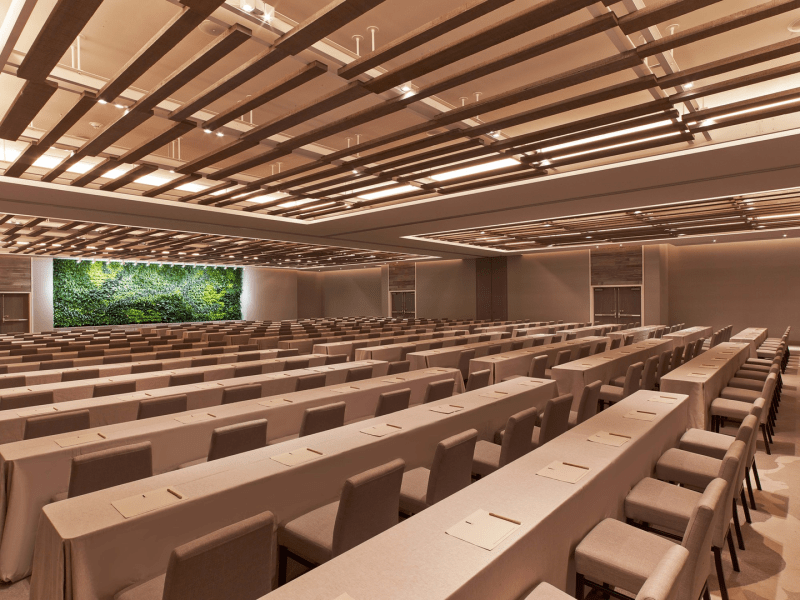 Terra Ballroom
The 6,000-square-foot Terra Ballroom has space for up to 1,000 guests. Thoughtful details include eight adjoining breakout rooms, architectural lighting and a 20-foot green wall made of living moss.
Terra Ballroom
Room Dimensions
87'1" X 68'9" X 11'11"
Seating Capacities
Banquet
350
Crescent Rounds
238
Reception
600
Theatre
570
Classroom
336
U Shape
90
Boardroom
78
Meeting Rooms
Choose between a 2,000 square-foot Junior Ballroom or 14 meeting rooms varying in size. Add thoughtful elements like digital guides and theme-based modules for meaningful meetings.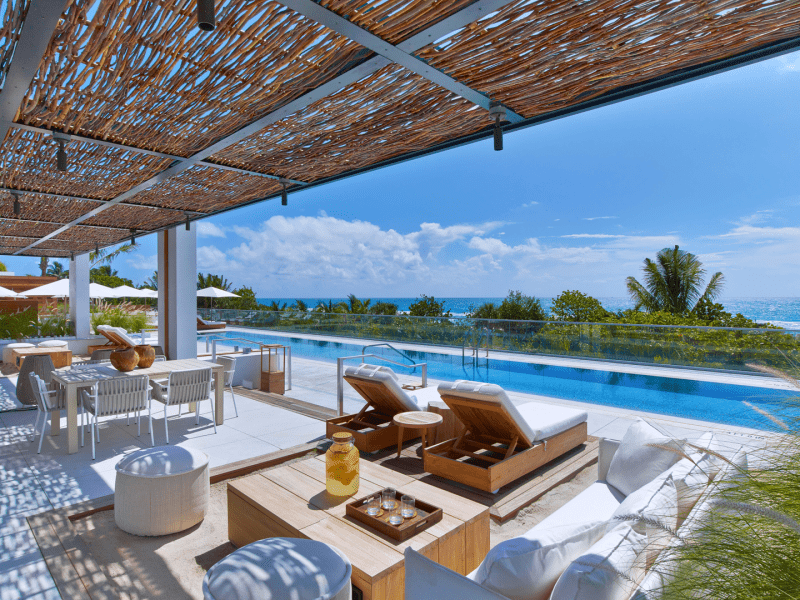 Cabana Pool
The private Cabana Pool, located on the 3rd Floor, is lined with 10 cabanas and two fully outfitted ultra cabanas. Inspired by nature and the panoramic ocean view, design details include reclaimed wood and natural fabrics.
Cabana Pool Deck/ South Beach
Seating Capacities
Banquet
150
Reception
200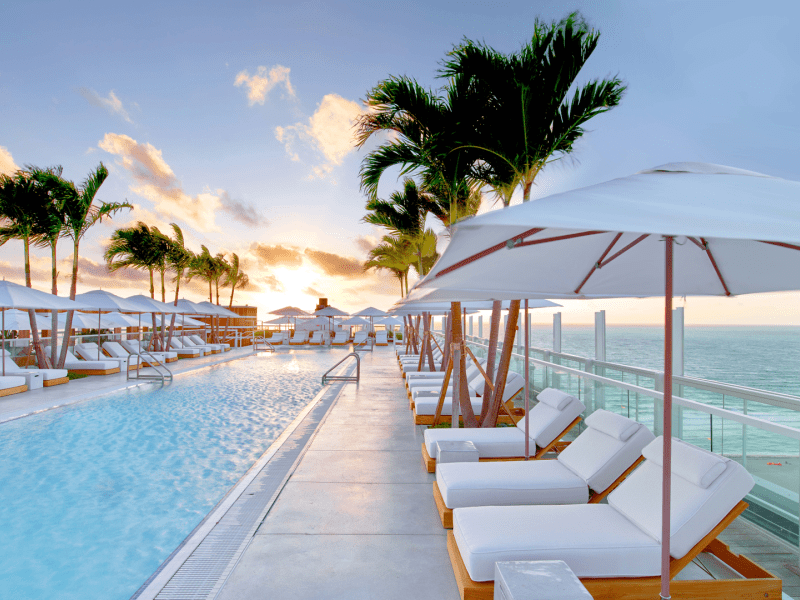 Rooftop Pool
1 South Beach has the largest oceanfront rooftop pool in South Beach. The rooftop pool, bar and lounge are furnished with banquettes, chaise lounges and cabanas, with details of reclaimed wood and natural fabrics.
Rooftop Pool (East End)/ South Beach
Room Dimensions
65' X 280'
Seating Capacities
Reception
350
Private Beach Club
Gather in the 70,000 square foot private Beach Club along the Atlantic. Available for private events and located just steps away from the beach, it has a full-service staff for catering and amenities.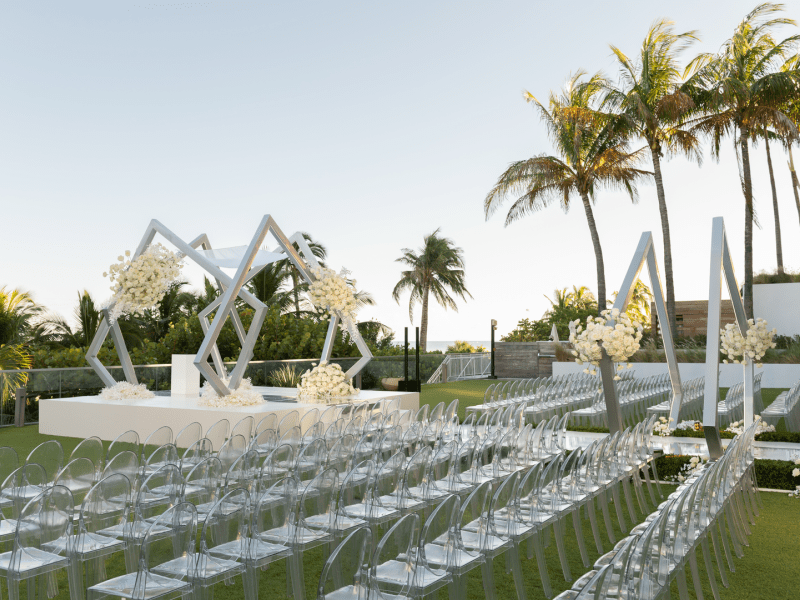 Ocean Terrace
With detailed lounge pits, a built in bar and beautiful ocean views, Ocean Terrace is a perfect space for an array of events.
Ocean Terrace/ South Beach
Seating Capacities
Banquet
400
Reception
500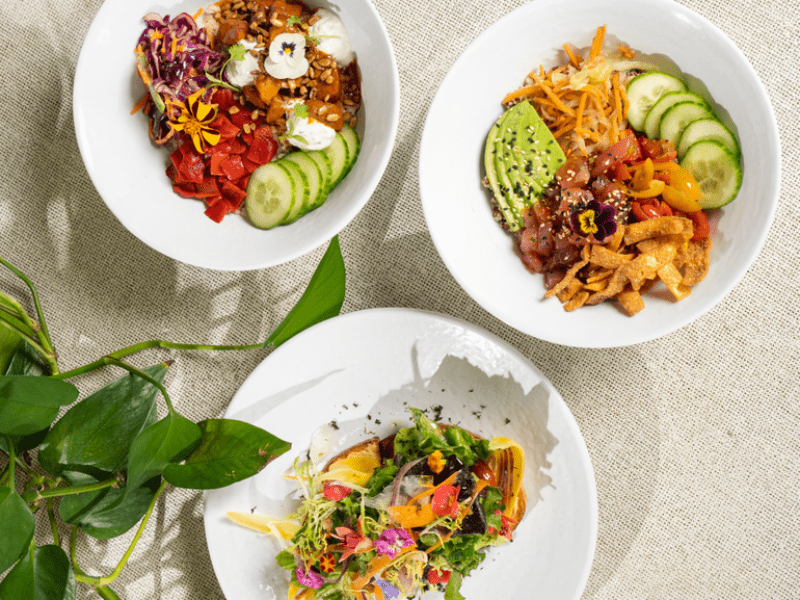 Food Sustainability
The hotel's culinary team takes pride in their relationships with the local farmers and purveyors who supply their kitchens with high-quality, sustainably-made products. Farmers across South Florida provide us with quality, fresh produce so that our guests can savor the seasons while the hotel works to preserve the environment.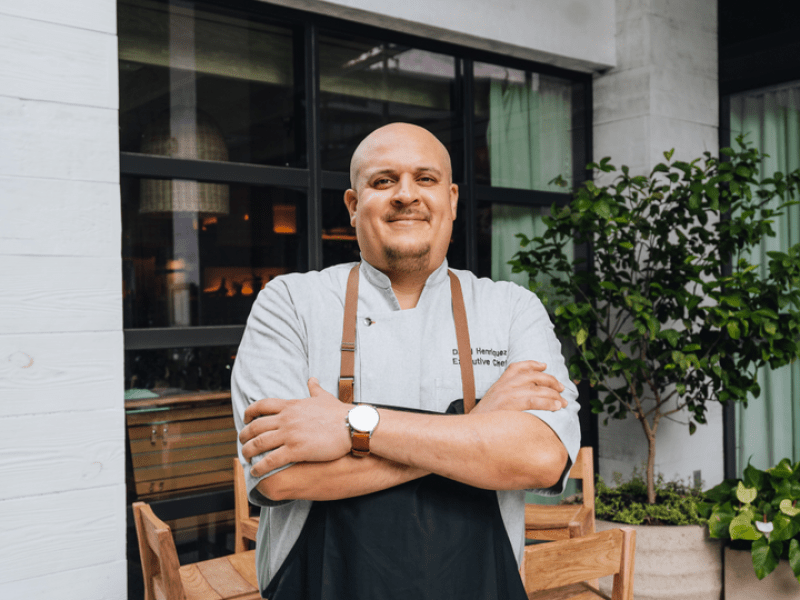 Meet the Chef
As Executive Chef, David Henriquez oversees the culinary vision and approach at 1 Hotel South Beach, ensuring our eateries uphold their reputation of using fresh and seasonal ingredients from local purveyors. At 1 Hotel South Beach, Chef Henriquez and his talented team are focused on crafting delicious zero-waste dishes that showcase the Hotel's commitment to preserving the beauty and bounty of nature. 
1 Hotel South Beach Event Space Capacities
Event Space
Dimensions
Sq Ft
Theatre
Classroom
Crescent Rounds
Reception
Banquet
U-Shape
Event Spaces | Mezzanine Level

Terra Ballroom/ South Beach

87'1" X 68'9" X 11'11"
5986
570
336
238
600
350
90

Terra Gallery/ Atrium / South Beach

51'9" X 24'2" X 10'3"
1250
-
-
-
530
380
-

Atrium 1st Floor/ South Beach

58'2" X 63'7" X 37'11"
3698
303
100
119
300
200
28

Atrium 2nd Floor/ South Beach

51' X 47'6" X 25'5"
2422
80
-
-
30
50
-

Pocco Terra Ballroom / South Beach

56' X 33' X 16'
1850
150
60
84
184
120
36

Garnet / South Beach

56' X 13' X 9'
728
50
30
28
70
40
-
Breakout Spaces | 2nd Floor

Azur/ South Beach

29' X 15'5" X 8'
447
36
18
14
45
20
21

Amethyst / South Beach

16'3" X 17'10" X 8'
289
20
8
7
25
10
-

Breakout Foyer West/ South Beach

12'9" X 39' X 8'
497
-
-
-
-
-
-

Celadon / South Beach

29'10" X 17'4" X 8'
517
36
18
14
50
20
21

Lapis/ South Beach

36'3" X 26'10" X 8'
972
-
-
35
90
50
-

Oyster/ South Beach

77'1" X 31'6" X 8'
2428
-
-
-
180
140
-

Breakout Foyer East / South Beach

16'11" X 41'9" X 8'
706
-
-
-
-
-
-

Cobalt/ South Beach

32' X 16'11" X 8'
706
42
24
21
50
30
27

Indigo / South Beach

31'11" X 17'1'' X 8'
545
-
-
-
-
-
-