1 Hotel
Hanalei Bay
5520 Ka Haku Road, Princeville
Welcome to transformative wellness in one of the most stunning spots on earth—your oceanfront sanctuary on Kauaʻi's North Shore, a protected natural wonder that nourishes body, mind, and soul.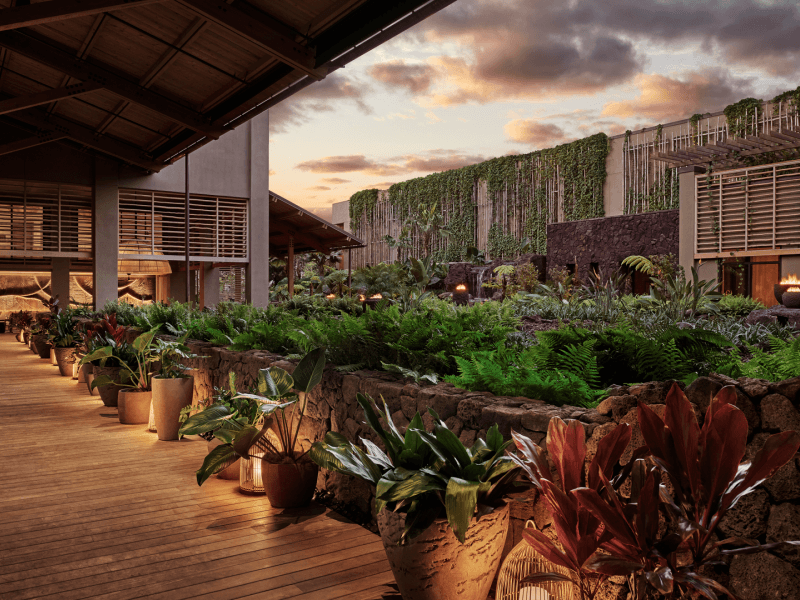 Let Nature Nourish Your Senses
Our island oasis is surrounded by an incredible concentration of native plants. Roughly 70% of all plants you see throughout our sanctuary are endemic, indigenous, or Polynesian canoe crops—brought to the island over 1,000 years ago and used to nourish and sustain the first settlers. Now, they work to purify the air, uplift your spirits, provide cultural significance, and blur the lines between interior and exterior around every turn.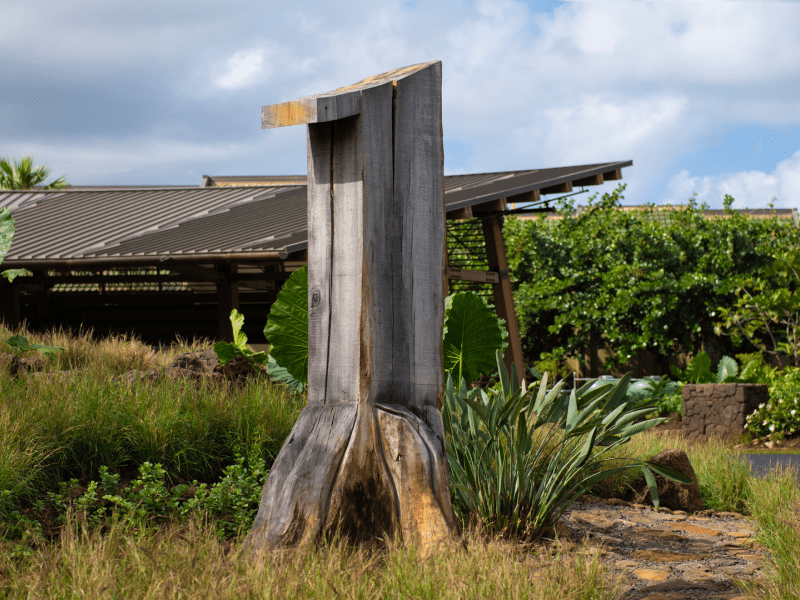 Reimagine and Restore
The construction of 1 Hotel Hanalei Bay was an act of reimagination and respect. Existing atop a protected natural wonder, we felt it was central to preserve and strengthen as much of the existing area as possible. This mindset allowed us to restore 96,000 square feet of habitat using native and adapted vegetation. Now, you can gaze up at flourishing tree canopies featuring native species such as Kukui, which provide critical habitats for birds and other pollinators.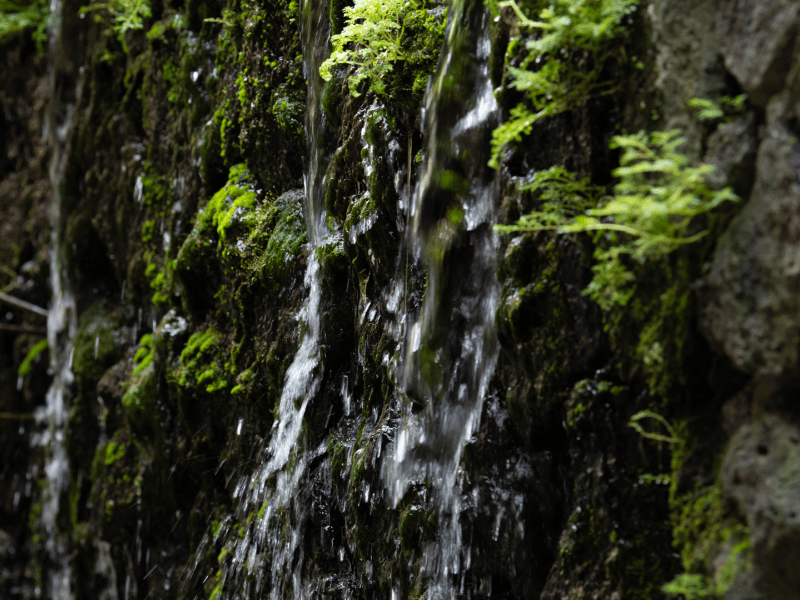 Let Water Stewardship Flow Naturally
Rainwater is an ever-flowing, abundant resource on The Garden Isle, and our 7,400-gallon rainwater harvesting system puts it to good use. Along with our intentional native plant landscaping, this system allows us to reduce outdoor water consumption by 97%, saving 3.5 million gallons of water per year while irrigating our gardens, naturally.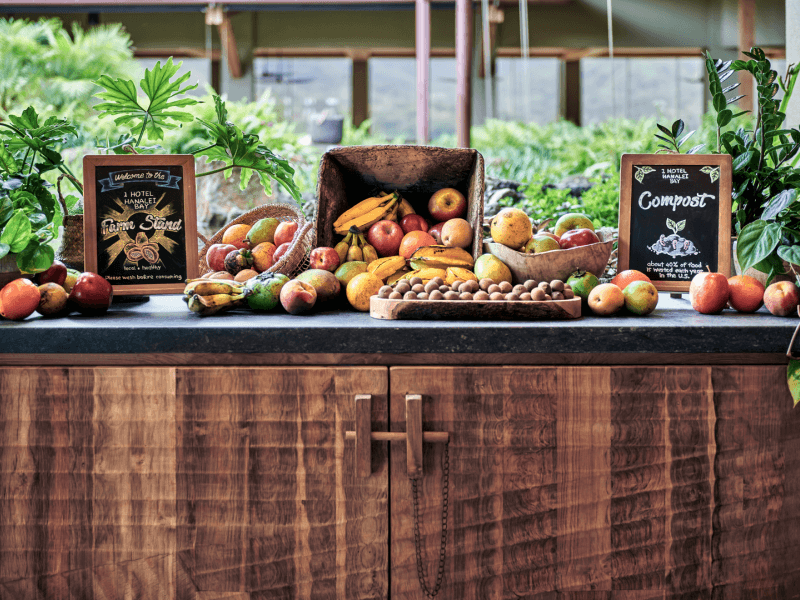 Indulge Guilt-Free and Ocean-Minded
Coupled with our mission to support local farmers, fishers, and growers, every one of our dining venues prioritizes the health and prosperity of the oceans. Indulge guilt-free at our island oasis knowing that each restaurant is certified Ocean Friendly by The Surfrider Foundation, recognizing our commitment to avoiding single-use plastics and other wasteful practices while making ocean-minded choices.
Good Energy Is Clean Energy
On track to becoming LEED certified, this island oasis is optimized for energy efficiency and powered by green systems including LED lighting, increased insulation, HVAC systems with energy recovery, and advanced monitoring. Through targeted strategies, this sanctuary is designed to save roughly 20% in annual energy costs. 
Wandering Respectfully
Explore the island emission-free in our fully electric Audi e-tron, ride beach cruisers, or wander the golden sands to take in the best of nature.
Drinking Sustainably
On The Garden Island, rainwater is an abundant natural resource. Our 7,400-gallon rainwater harvesting system allows us to irrigate our gardens naturally, reducing water consumption by 97% (3.5 million gallons per year). Inside, hydrate freely using our high-quality water filter stations, and shower in peace knowing our highly efficient plumbing systems and low-flow fixtures reduce indoor water consumption.
Winding Down Should Come Naturally
We sourced sustainable bed linens and non-toxic, eco-friendly mattresses that are healthy for both you and the environment.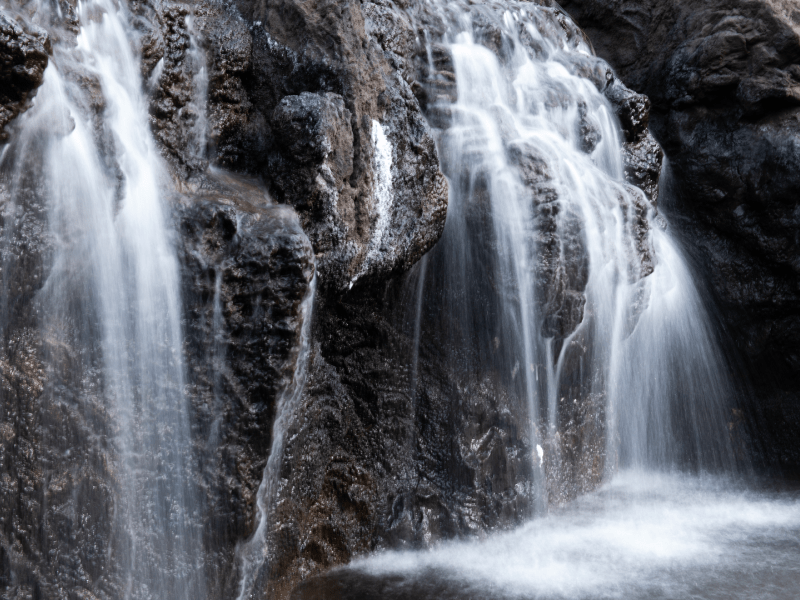 Journey Within
Introducing Within Wellness at 1 Hotel Hanalei Bay, sprouting soon at our oceanfront sanctuary. Discover a transformative wellness experience inspired by the belief that holistic wellness grows from within, supported by custom retreats and a special collection of guestrooms and suites specifically designed with wellness in every element. Follow our journey Within via @1hotel.hanaleibay and our emails.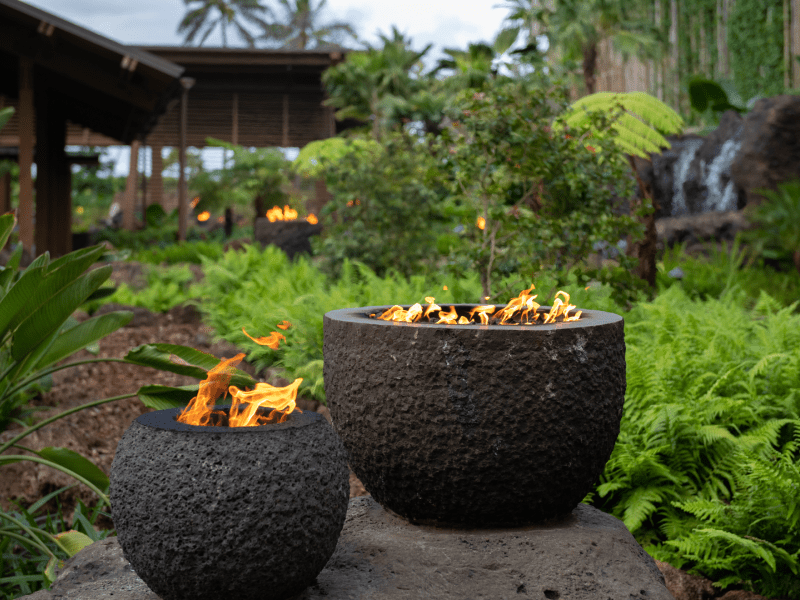 Nature & Nurture Included
We're the only luxury resort on Kaua'i without resort fees for guests, and you'll enjoy plenty of special experiences throughout your stay at no extra cost, like nature adventures, Mind & Movement wellness classes, cultural activities, access to fully electric Audi e-trons to explore your incredible surroundings, and much more. Of course, beyond the many included offerings, our team will gladly curate unique island experiences for you.
Outdoor Pursuits
The Kaua'i landscape is made for exploration, adventure, and being outdoors. Join us for guided hikes, sunset rituals, e-bike tours, and many more ways to reconnect with nature.
Mind & Movement
Metabolic boosts to solar-acro yoga, Anatomy fitness studio is designed to offer a spectrum of workouts, all informed by wellness practitioners and trainers.
Cultural Activities
With a deeply rooted mission to honor the rich local culture, we invite you to discover the art of lei, 'ukulele lessons, hula dancing, and much more.
Fully Electric Audi e-trons
As the Official Electric Vehicle of 1 Hotels, explore the island in sustainable style with the Fully Electric Audi e-tron experience.
Nature is Home in Hanalei Bay
Geography
Kauaʻi is a volcanic island bursting with lush valleys, tropical rainforests, dynamic swamps, cascading waterfalls, emerald-covered cliffs, and captivating coastlines. Formed by volcanic activity roughly 3.8 million years ago, Kauaʻi is the oldest island in Hawaiʻi with the longest white sand beaches and unrivaled natural wonders. It's home to the sacred Nāpali Coast, a 17-mile stretch along Kauaʻi's North Shore known for its breathtaking beauty as well as Waimea Canyon, a geological wonder nicknamed "The Grand Canyon of the Pacific."
Climate
With over 400 inches of annual rainfall, Kauaʻi is known as the wettest spot on Earth. Its tropical temperatures typically range from 69°F to 85°F while the air remains warm and humid. It's commonly said that Kauaʻi has two seasons: dry and wet. The wettest months run from late fall through winter, but passing storms are the norm even during the "dry" season.
Flora
Lovingly known as The Garden Island, there's no shortage of gorgeous tropical flora on Kauaʻi—sweet-smelling flowers, exotic plants, and towering trees. Explore forests of African Tulip Trees with flaming red flowers, canopies of towering Breadfruit and Coconut Trees, groves of twisting Banyan Tree branches, and fields of fragrant Ginger blossoms, vibrant Hibiscus hedges, and stunning spectrums of colored Orchids.

In Hawaiian culture, these plants serve as much more than beautiful sights. For centuries, they've served as symbols during sacred ceremonies, nourishment in traditional meals, and natural medicine for so many different conditions. A beautiful example is the Hawaiian Noni Plant, whose revered leaves can be eaten, juiced, dehydrated and ground into capsules and tea, or warmed and wrapped around aching body parts to impart the luxurious touch of nature's healing.
Fauna
From magnificent tropical birds to endangered humpback whales, Kauaʻi is home to some of the most diverse tropical fauna on the planet. In the crystal blue waters, explore spectacular species of exotic fish, sea turtles, endangered Hawaiian Monk Seals, dolphins, whales, and beyond. On land, encounter chickens, cats, dogs, goats, pigs, and 80 different species of tropical birds—21 of which are native to Kauaʻi.
Much like plants, the animals of Kauaʻi are also considered sacred. Sea turtles are an incredible example of this. In Hawaiian, Honu refers to the Hawaiian Green Sea Turtle, the only indigenous reptile in the islands. Honu encompasses the sacred guardian spirit of the turtle, serving as a symbol of wisdom and good luck.

Natural Attractions
Kauaʻi itself is a protected natural wonder, overflowing with stop-you-in-your-tracks sights and adventures. Feel one with the turquoise waters of Hanalei Bay Surf as you surf and paddle board with the tides. Swim and snorkel with the vibrant fish and majestic sea turtles of Anini Beach and Ke'e Beach. Soak in views of waterfalls cascading over the jagged cliffs of Wailua Falls. Explore endangered species found nowhere else on the planet at the Limahuli Garden and Nature Preserve. Hike through the lush tropical gardens and groves of the world-famous Nāpali Coast, where every turn reveals another glimpse of awe-inspiring natural beauty.
Sustainability
Sustainability is not simply a mission or responsibility in Kauaʻi—it's a way of life. For centuries, native Hawaiians have lived off the food that grows in the island's lush fields and the fish that swim in its seas—upholding 'āina, deep respect and stewardship for the sacred natural world.
To no surprise, the unparalleled beauty of Kauaʻi has attracted infinite tourism, lending a seismic shift in the native way of life that began so many centuries ago. Now, native Hawaiians do everything in their power to preserve their conservation-forward culture—favoring local farmers, fishers, purveyors, and ways of life that nurture the natural landscapes of the islands. At 1 Hotel Hanalei Bay, we hold this ethos close to our hearts and aim to honor it in everything we do.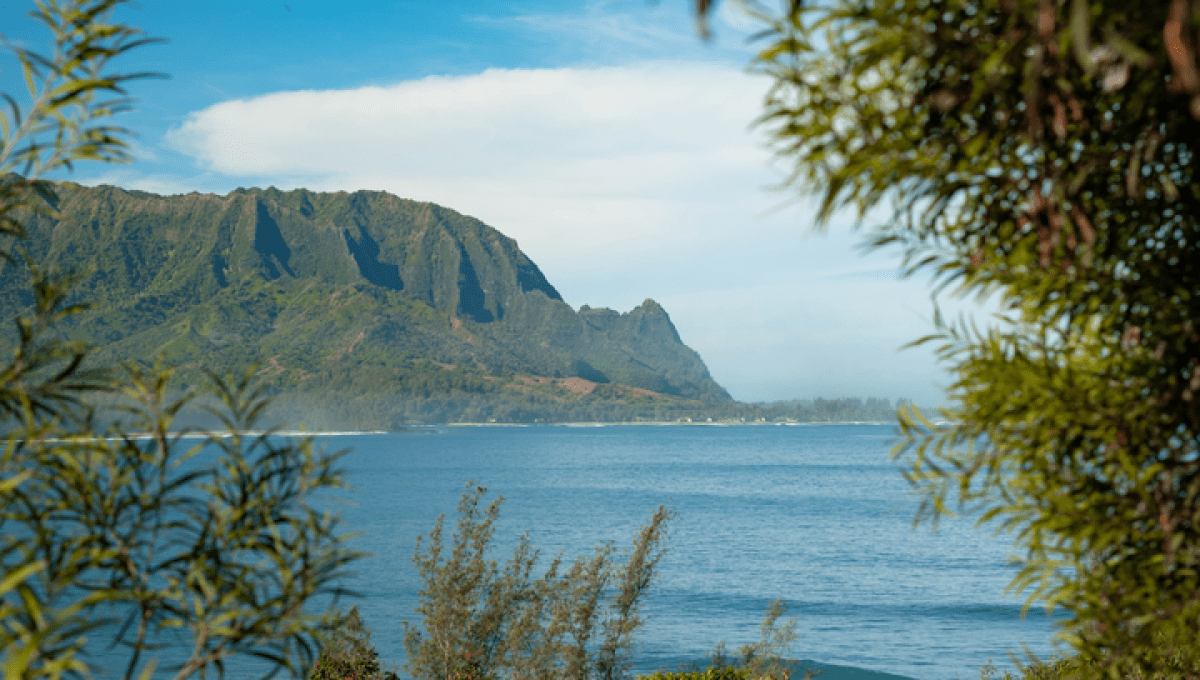 Your favorite moments
@1hotel.hanaleibay #1hotelhanaleibay
Brushing Up on Mayfair's Iconic Art History With Captivating Tours Led by Art Expert, Loyse de Pury
As we embark on monthly art tours through the creative soul of Mayfair, get to know the colorful...
Connecting to the Heart of Hispanic Heritage Month: Stories of Passion & Pride From Our Latinx Team Members
We're spotlighting the stories of our incredible Latinx staff members, discovering what this month...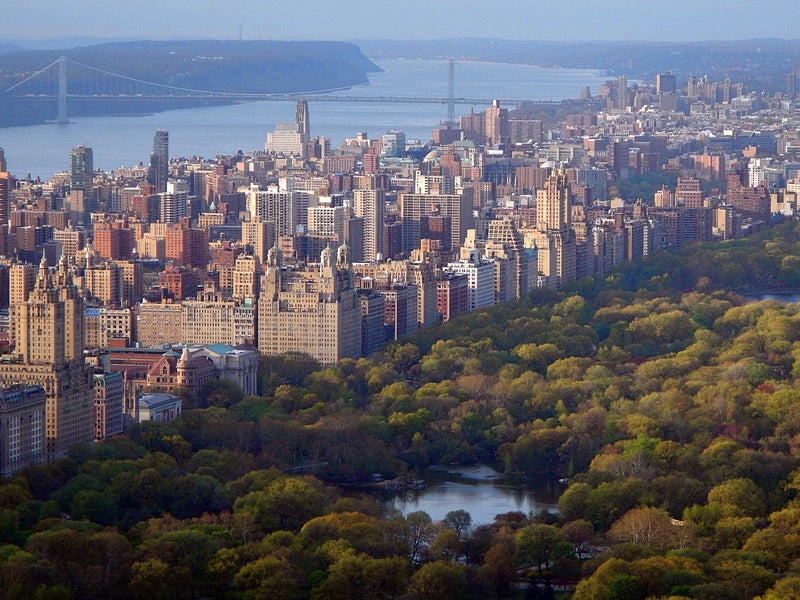 Big Promises in the Big Apple: Climate Week NYC Explored Our World's Progress Toward CO2 Targets
This global call to action is a chance to prove our world's collective resilience and commitment to...
The Heartfelt Story Behind Our New Pawtnership With Doug the Pug
Doug the Pug is a famous pop culture icon, but did you know that he's also the inspiration behind...
1 Hotel HANALEI BAY
5520 Ka Haku Road
Princeville, HI 96722
1 Hotel Hanalei Bay is perched on a hillside overlooking the breathtaking Hanalei Bay, surrounded by the lush tropical flora of Hawaiʻi's Garden Island.