Sustainability
1 Hotel Hanalei Bay is a stunning example of a building that stands for something. With sustainability at the core of its foundation, the re-imagination rather than complete rebuild of this island oasis has already saved 144.6 tons of materials from entering landfills and 73.8 tons of greenhouse gas emissions from entering the atmosphere. Through positive partnerships, innovative initiatives, and mindful design, this sanctuary not only blends in beautifully with the ethereal beauty of Kauaʻi—but also works to honor and preserve it in every possible way.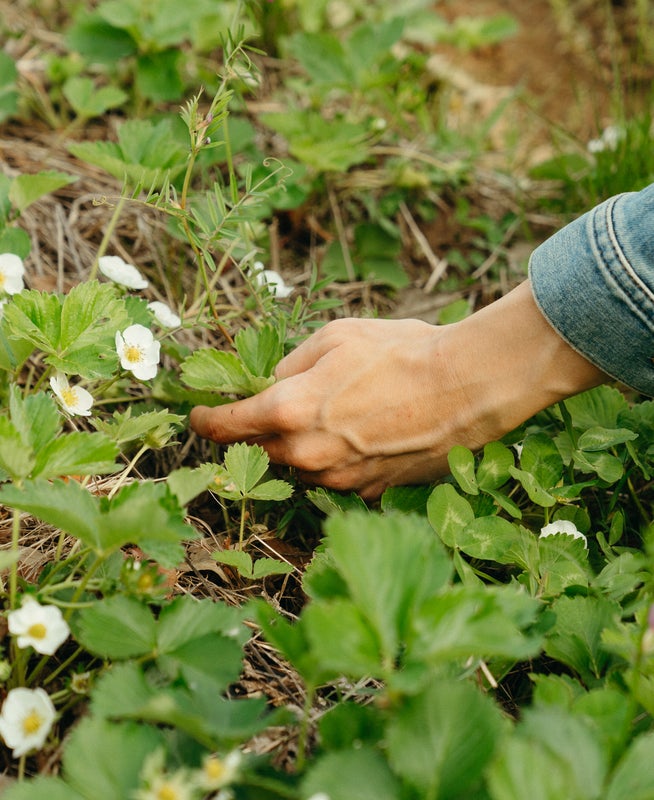 LEED Certified
This LEED certified island oasis is optimized for energy efficiency and powered by green systems including LED lighting, increased insulation, HVAC systems with energy recovery, and advanced monitoring. Through targeted strategies, this sanctuary is designed to save roughly 20% in annual energy costs.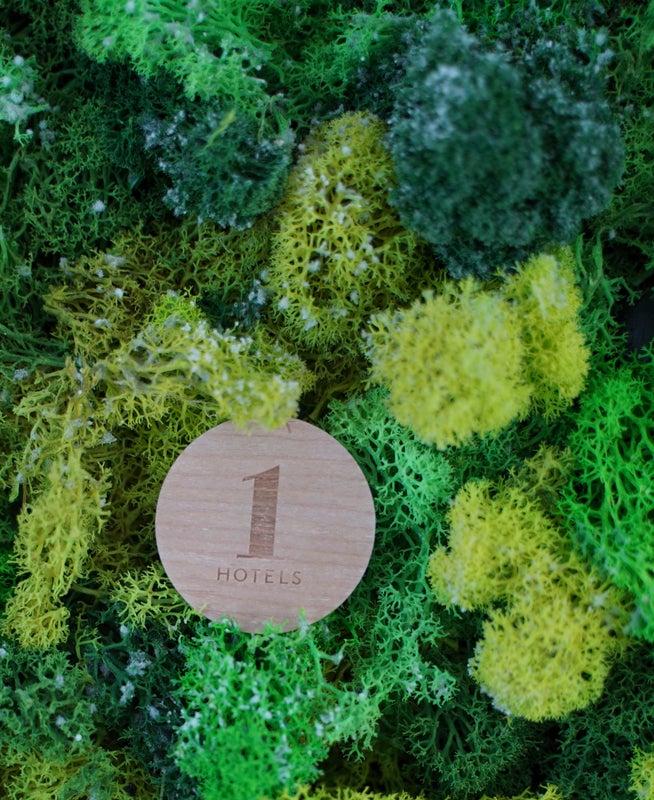 Carbon Neutral
In line with our other US properties, 1 Hotel Hanalei Bay is on track to operate as a 100% Certified Carbon Neutral oasis.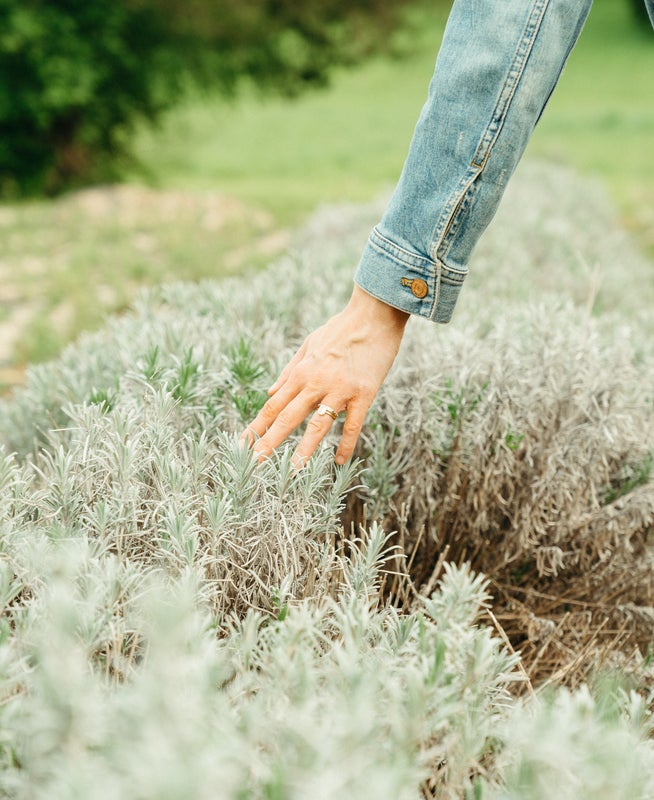 CO2 Offsets
In addition to the 73.8 tons of greenhouse gas emissions saved during the reconstruction (rather than complete rebuild) of our wellness sanctuary, we utilize initiatives such as green roofs, waste diversion, and global carbon offset projects to neutralize our emissions.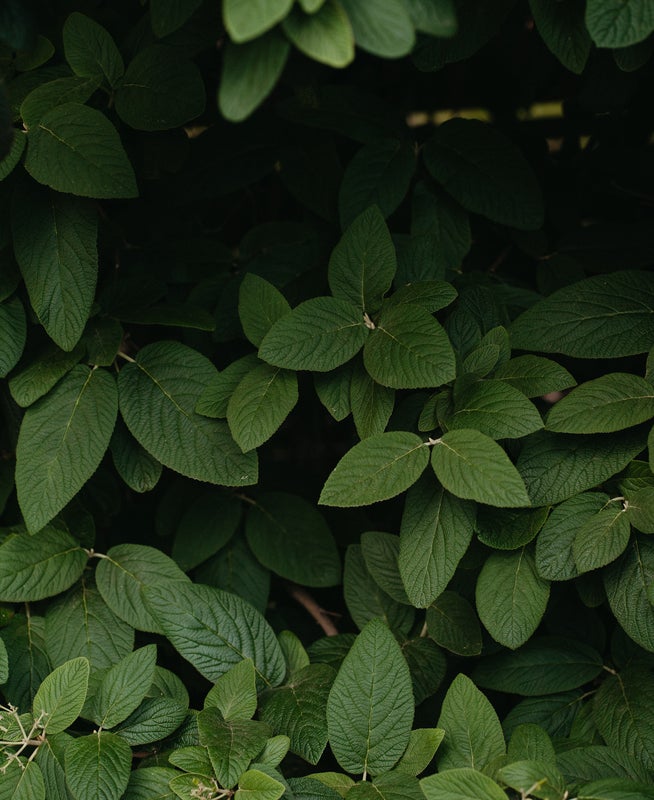 Supporting Causes That Matter
Whether that's directly supporting our amazing non-profit partners through charitable events or using our platform to raise awareness and ignite positive change, we're committed to honoring and uplifting the planet, people, and culture in the places we call home.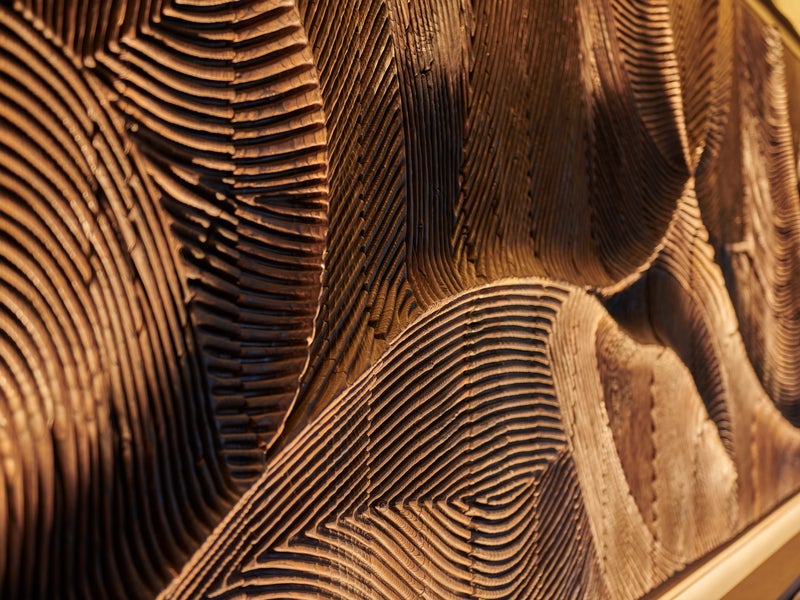 Meaningful Materials
We designed 1 Hotel Hanalei Bay to align with the values of the Garden Island, and to highlight the inspiring beauty of Hanalei Bay and the North Shore of Kauaʻi. Throughout the sanctuary, you'll find 144.6 tons of salvaged materials turned into furniture, sustainable art pieces that pay homage to their surroundings, and an array of reclaimed Teak Joists, Puka lava stone, quartz, Caesarstone, and so much more.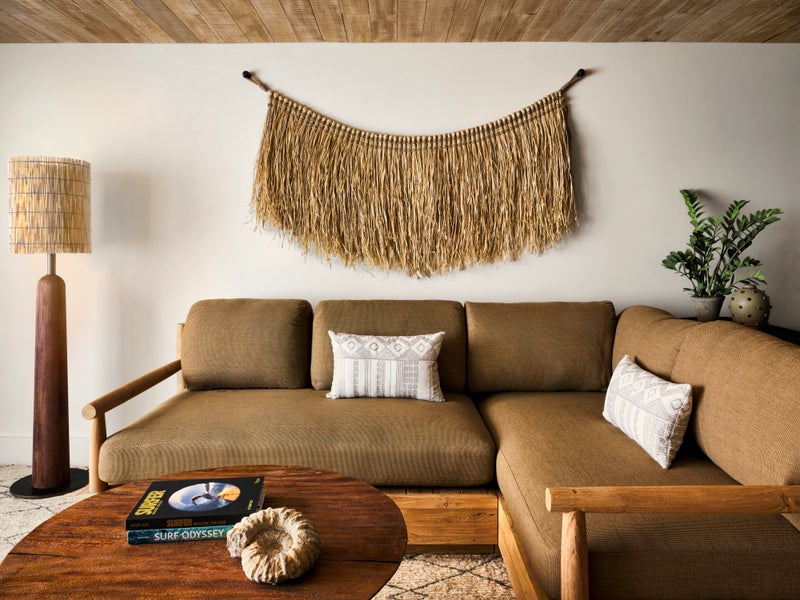 Nature as Art
From hand-woven rugs to vibrant murals, the art throughout our sanctuary honors the community, surroundings, and local history that make Hanalei Bay one of the most beautiful places on Earth. Many of the featured artists are Hawaiian natives who share cultural stories through their art, highlighting the complex, multicultural fabric of the islands.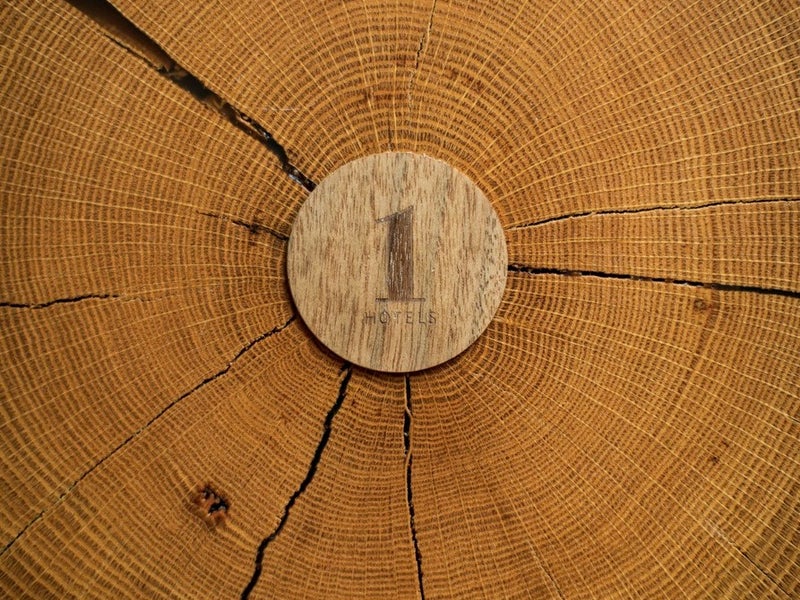 Mindful Moments
From the post-consumer recycled paper hangers that hold your clothes to the sustainably sourced linens you wake up in, there's a mindful moment waiting for you around every corner. After a day of beautiful island adventures, cleans your body and mind with our 1 Hotels Signature Bath Products formulated by Bamford Spa using the highest quality organic ingredients. Cozy up with warm, sustainably sourced towels before winding down on your plush, non-toxic mattress.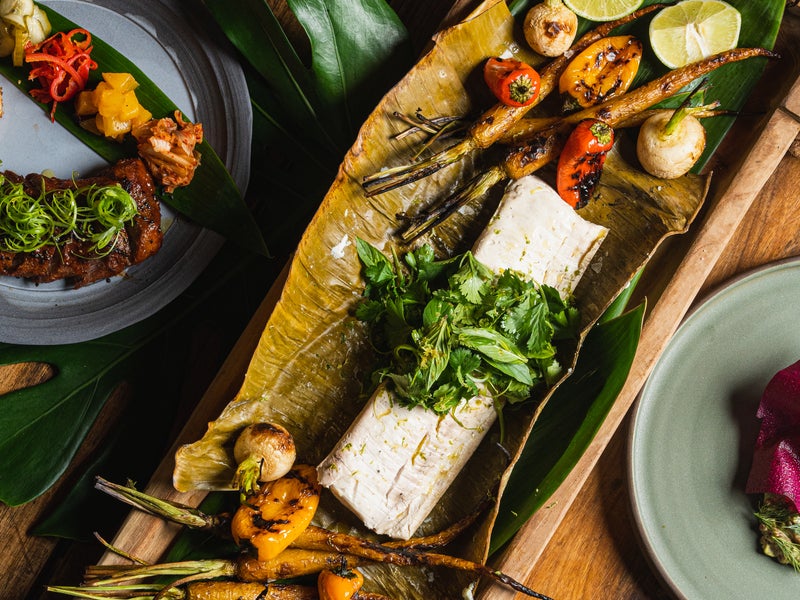 Indulge Guilt-Free
Our menus center around regional Hawaiian cuisine that celebrates the farmers, ranchers, and fishermen that call Hawai'i home. At 1 Kitchen, all produce, proteins, and seafood featured on the menu have been grown and raised on the Hawaiian Islands and fished from her waters. As you sip aromatic coffees and calming teas sourced from the islands, let the flavors take you on a subliminal tour of the world around you. Indulge freely knowing our zero-waste operations prevent food waste at every turn.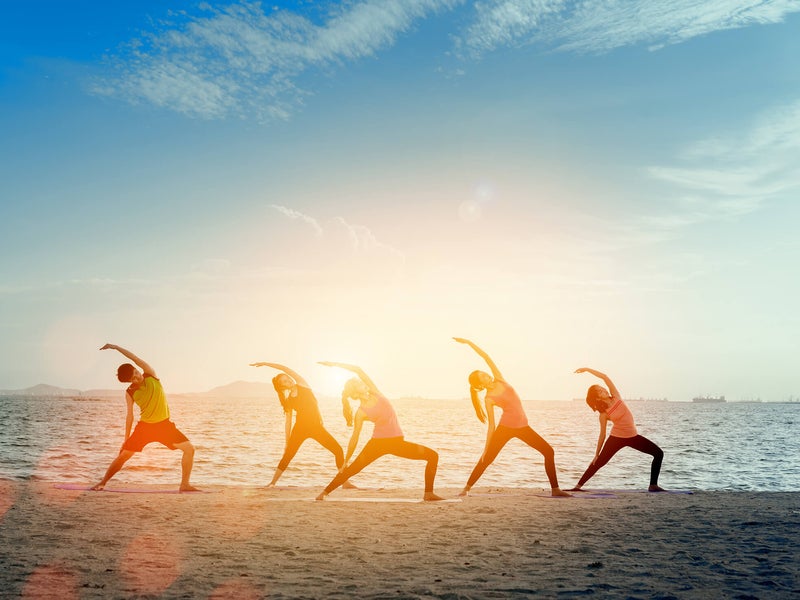 Mind & Movement
Rooted in the spirit of mindful living, the mind and movement program at 1 Hotel Hanalei Bay is all-encompassing, offering you an incredible chance to cultivate total wellness and realign your mind, body, and spirit. With intuitive plant-infused treatments at Bamford, personalized workouts at The Field House, touchless therapies to reset your nervous system, and internal nourishment offerings at the 1VitaHealth MediSpa—the opportunities for holistic healing are endless.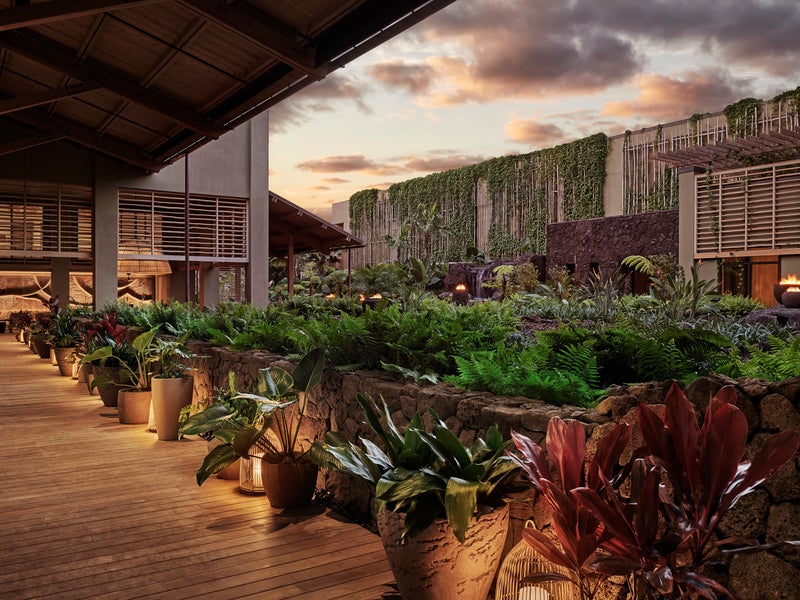 Good Energy Is Clean Energy
With high-efficiency lighting systems, integrated controls, heat recovery systems, luscious green roofs, ENERGY STAR equipment, and sustainable design—this stunning oasis utilizes natural elements as much as possible to reduce its overall impact on the cherished environment. Even when you leave the grounds, travel mindfully with mountain bikes and Audi e-tron house cars parked in a lot powered by solar lights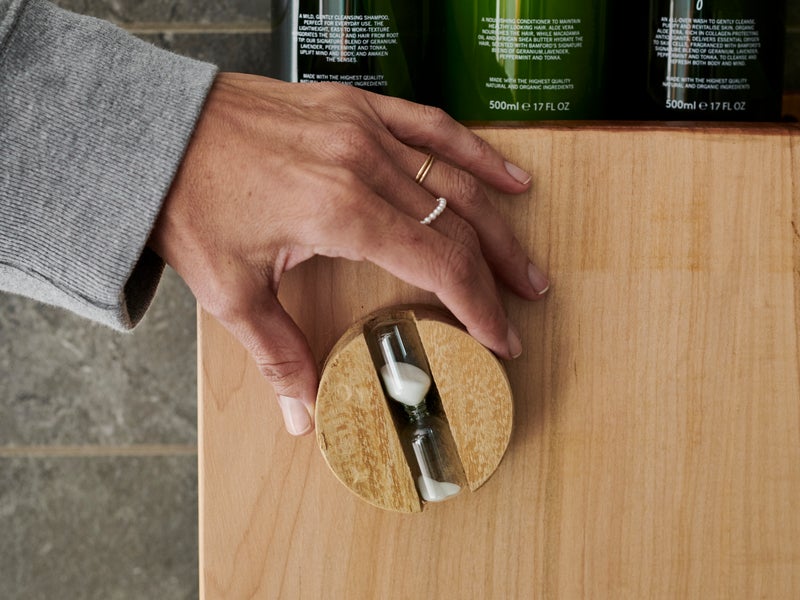 Water Management and Stewardship
On The Garden Island, rainwater is an abundant natural resource. Our 7,400-gallon rainwater harvesting system allows us to irrigate our gardens naturally, reducing water consumption by 97% (3.5 million gallons per year). Inside, hydrate freely using our high-quality water filter stations, and shower in peace knowing our highly efficient plumbing systems and low-flow fixtures reduce indoor water consumption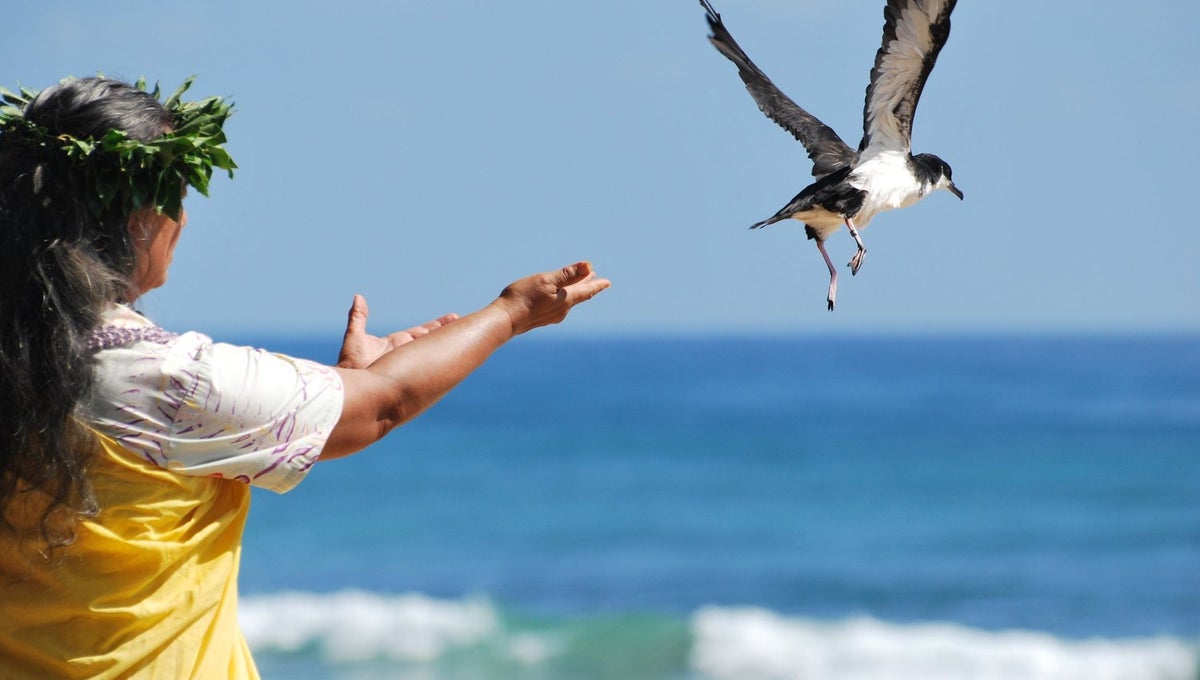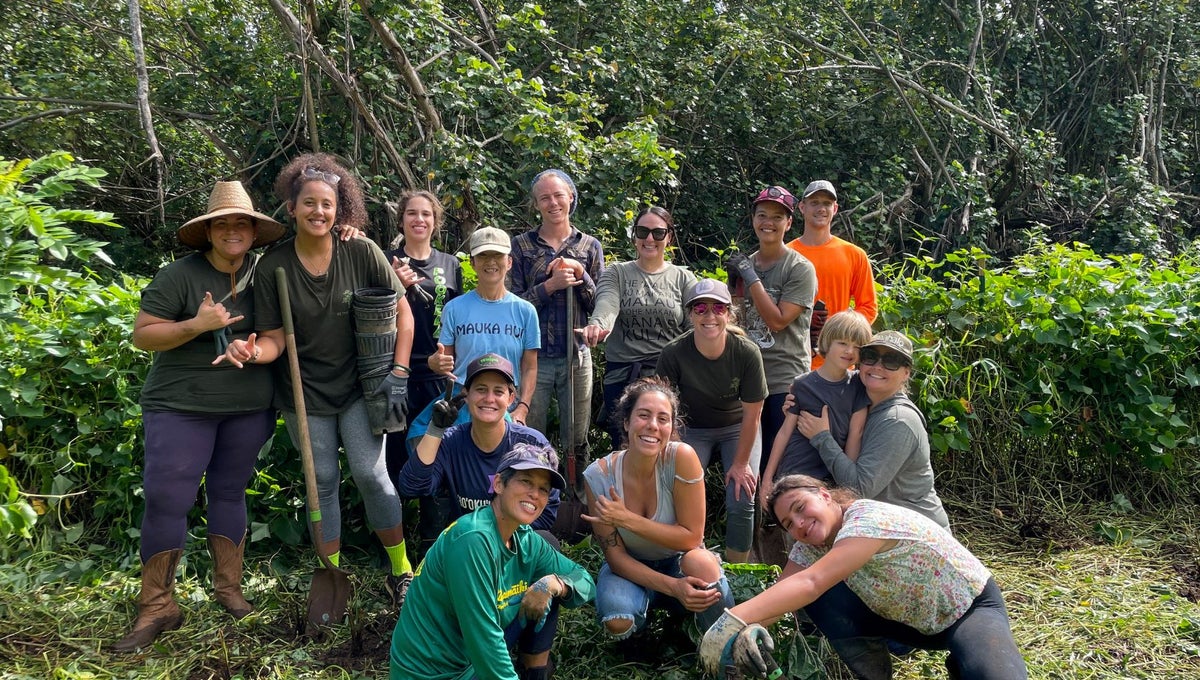 Diversity, Equity, and Inclusion
We set a goal to increase Black representation in leadership to 15% and female representation in leadership to 50% by 2024. At the end of 2022, we reached 10% BIPOC representation and 43% female representation. At 1 Hotel Hanalei Bay, we're proud to say that 20% of our design and construction intentionally included contracts with BIPOC workers, and we will continue this intention throughout our operations.