Gather
We'll offer everything you need for your business function, wedding, or social celebration, including unique meeting and event spaces, state-of-the-art technology, turnkey event planning, and custom menus, all in one of the world's most stunning settings.
Certified Sustainable Gatherings
Gather, celebrate, and bring your vision to life in a way that maximizes your event's lasting impression—but minimizes its environmental impact. Certified Sustainable Gatherings offers a beautiful opportunity to unite all hosts (that's you!), vendors, and guests around the common purpose of nurturing and safeguarding the planet and its people.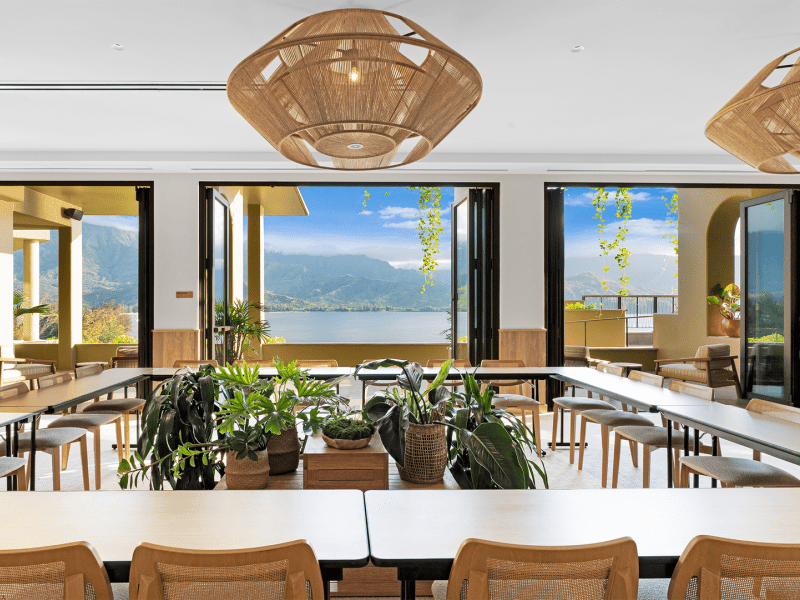 Event Spaces
Meet and celebrate in flexible spaces that flow seamlessly from social to private, indoor and out. With thoughtfully designed event spaces – including catering and event planning services – discover the perfect space to gather, surrounded by nature and views of the breathtaking Hanalei Bay.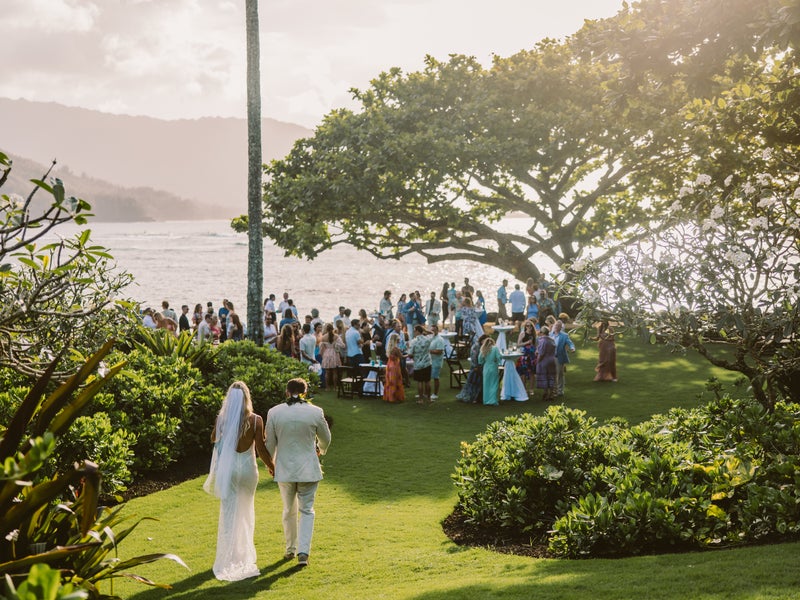 Weddings
Let our team help you plan a customized celebration of love as beautiful and unique as nature itself, at one of the most romantic spots on Earth in Kauaʻi's North Shore. We offer everything you need for your wedding celebration, including unique spaces, turnkey event planning and custom menus, weaving in personal touches and Hawaiian traditions, all in one of the world's most stunning settings. Celebrate with us, and watch love grow.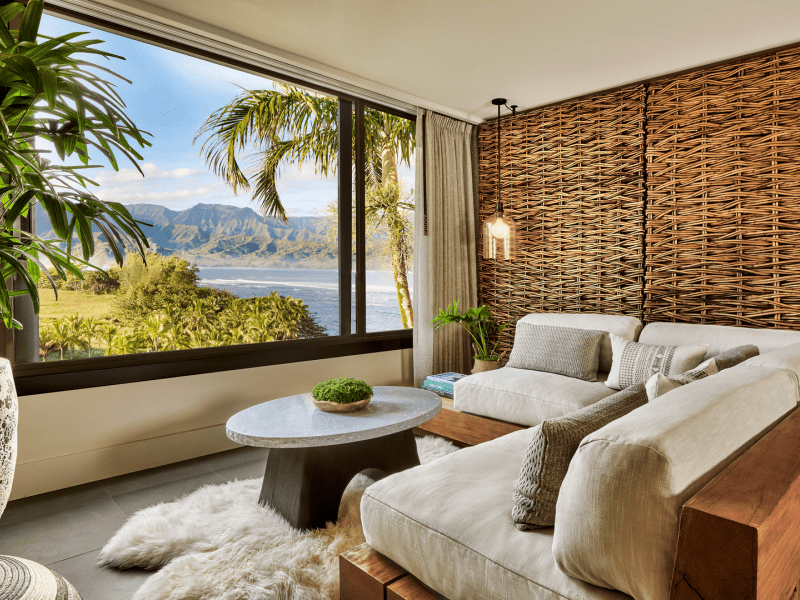 Social Events
Feel like you are in the comfort of your own home in our beautifully designed, light-filled penthouses. With unique touches and panoramic ocean views, both Nāpali House and Makana House have a separate living room, dining area, and kitchen, which makes either space the ideal to host an intimate dinner or private gathering.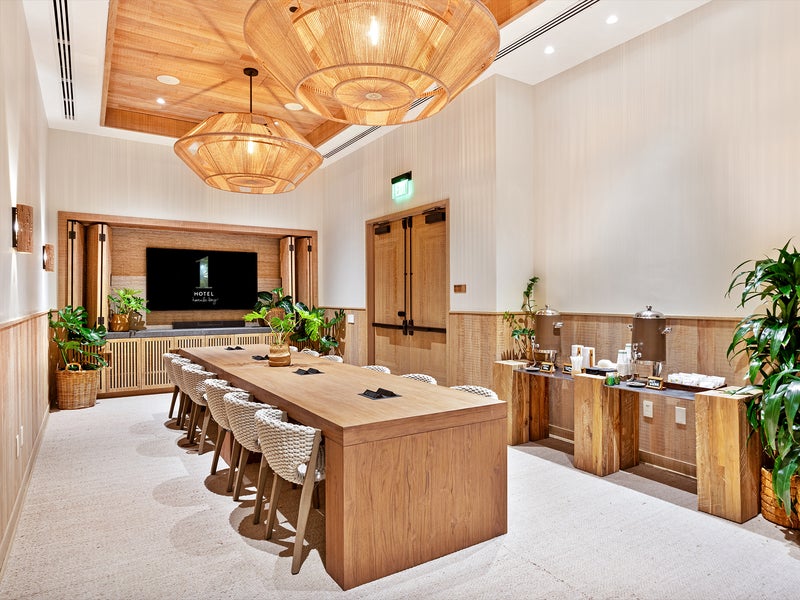 Corporate Events
Looking for a place to strengthen connections or develop visions to elevate the path forward? Get together with colleagues amongst nature in the beautiful Kamani Cove, at 1 Kitchen, or in any of our unique spaces throughout the hotel. No matter where you gather, catering is available from the talented team at 1.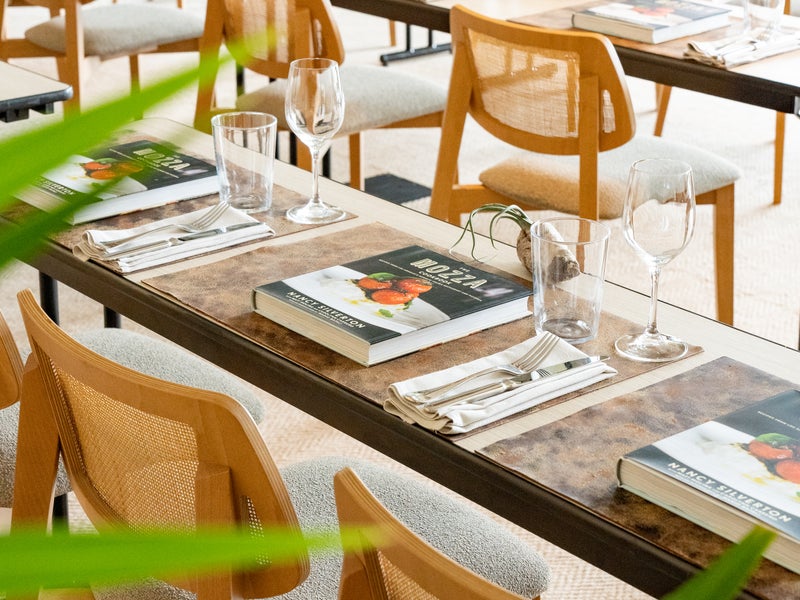 Meetings
We offer planning designed to support your team's goals, naturally-lit meeting spaces, inspiring boardrooms, flexible breakout options, as well as our culinary and beverage team to create menus designed for the season and unique to your event from fully catered meetings or quick snacks to energize you during breaks.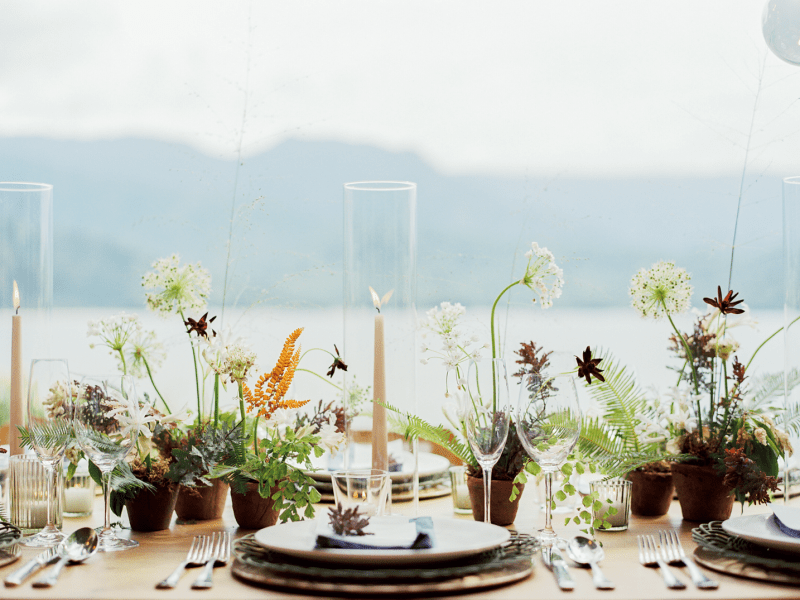 Private Dining
Enjoy custom planning services and stunning nature inspired backdrops for unforgettable celebrations and gatherings to mark your special occasion. Our dedicated team will ensure every touch for your birthday, wedding, anniversary, or special event lead to the finest of memory making.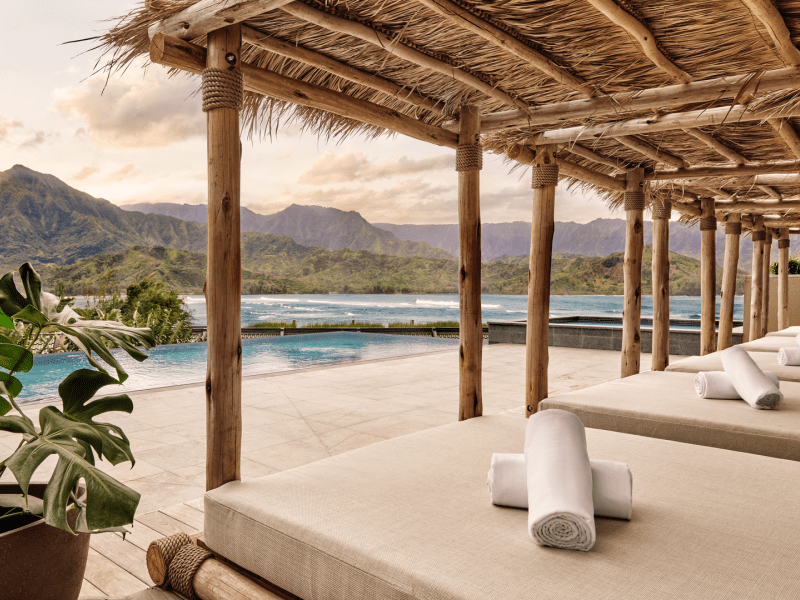 Film and Photo Shoots
From Makana House to the pristine shoreline, 1 Hotel Hanalei Bay is ready for its close-up. We're happy to serve as the stunning backdrop for your film, television, commercial, ad, or press junket. And we make it easy, with the support you need to wrap on time and on budget.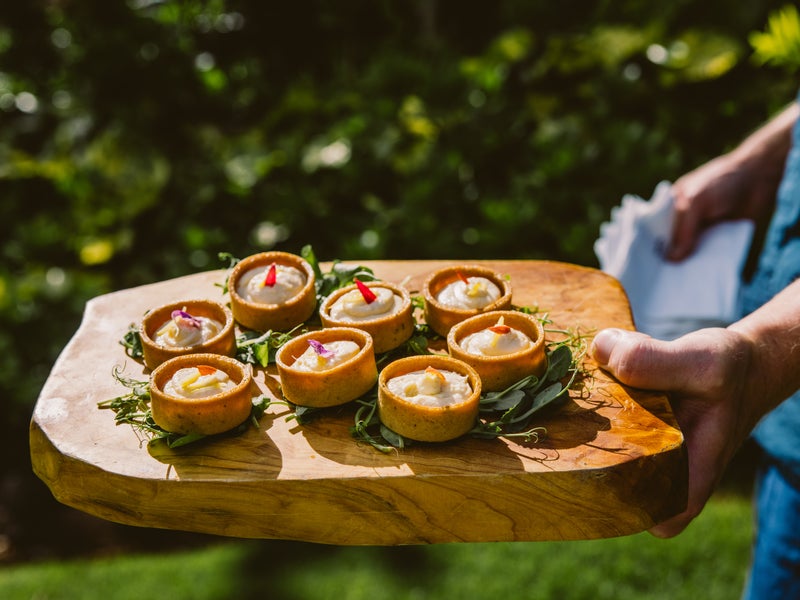 Catering
Our culinary and beverage teams create menus designed for the season and unique to your event. Full of fresh, local ingredients, savory dishes, and drinks that are both good and good for you.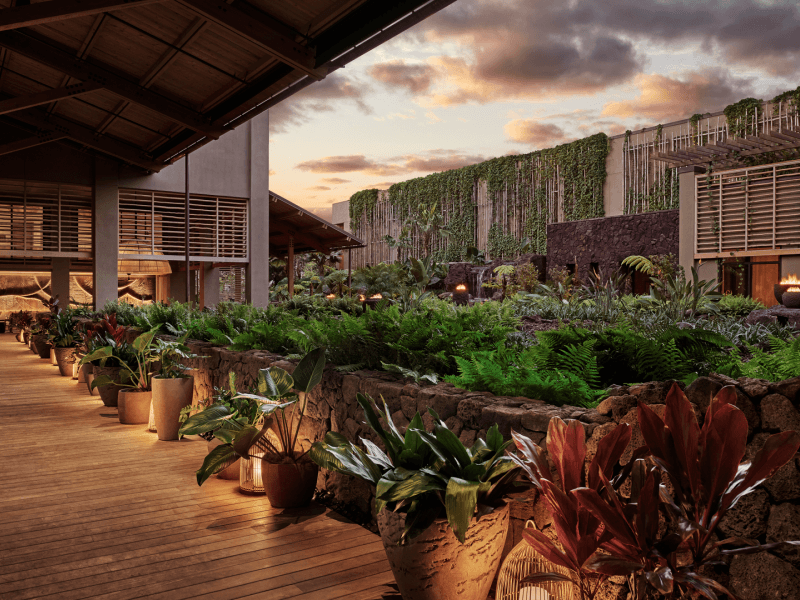 Sustainability
1 Hotel Hanalei Bays's design is inspired by the creativity and craftsmanship of local artists, builders, chefs, and the surrounding community. All design choices and materials are used purposefully and thoughtfully with an emphasis on using existing structural and reclaimed materials sourced throughout Hawaii, and native landscaping supports local habitat, minimizes water stress and restores the ecosystem around us.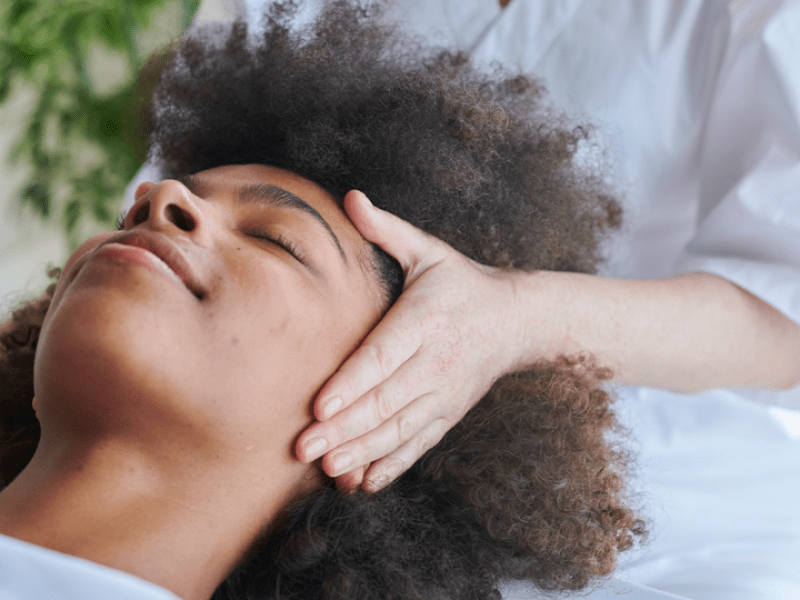 Wellness
At 1 Hotel Hanalei, we offer elevated wellness extras to further enhance your next meeting, event or wedding. With a multitude of wellness offerings from juices, vitamin drips, and yoga classes, to aura readings and sound baths, our team will curate a package that works for you.