Do
A sustainable sanctuary of wellness, set in one of the most beautiful places on earth. Designed to immerse you in the natural wonder of Kauaʻi, with a full suite of outdoor adventures, spa treatments, fitness, nutrition, unique programming, curated events, and local experiences created to enrich and enhance your overall well-being, leaving you completely restored and fulfilled.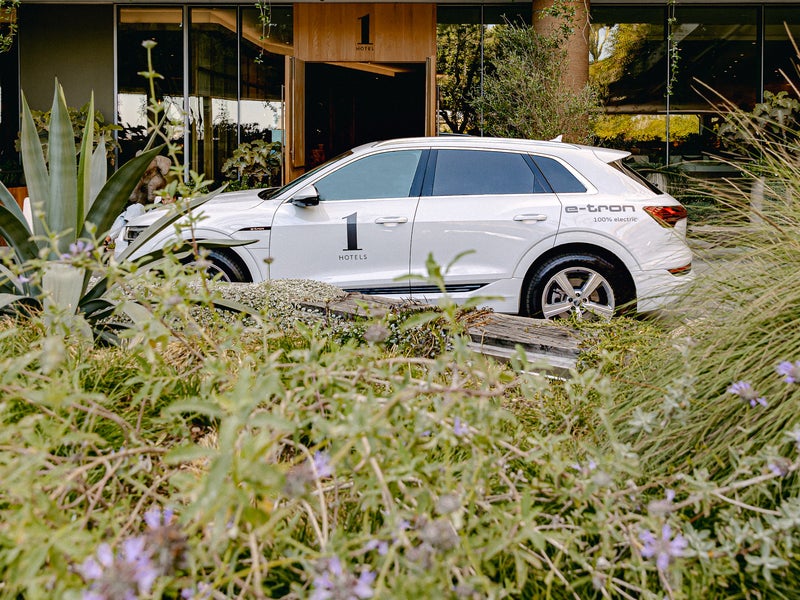 Introducing the Official Electric Vehicle of 1 Hotels
Fully Electric Audi e-tron
We're always seeking innovative ways to show you how to live more sustainably. With this in mind, we're pleased to introduce the Official Electric Vehicle of 1 Hotels, the fully electric Audi e‑tron. Guests are welcome to enjoy the Audi Electric Vehicle Experience while taking advantage of the house car during your stay. The house Audi e‑tron is available daily for a test drive on a first come, first served basis from the hotel entrance.