Taste
Nutrition is a key element of Wellness at 1 Hotel Hanalei Bay, with seven food and beverage outlets, offering fresh, local, and sustainability sourced farm-to-table ingredients.
All of our dining venues are designated Ocean Friendly Restaurants by Surfrider Kauaʻi, an organization dedicated to ocean and marine life conservation.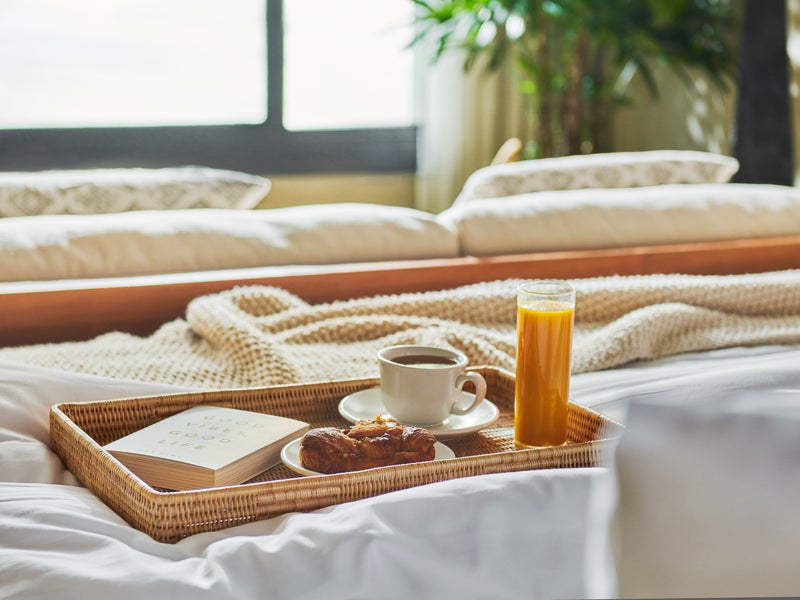 In-Room Dining
Refuel on your own schedule with seasonal, locally fresh items delivered to your door for maximum relaxation.
HOURS
Daily | 6am - 10pm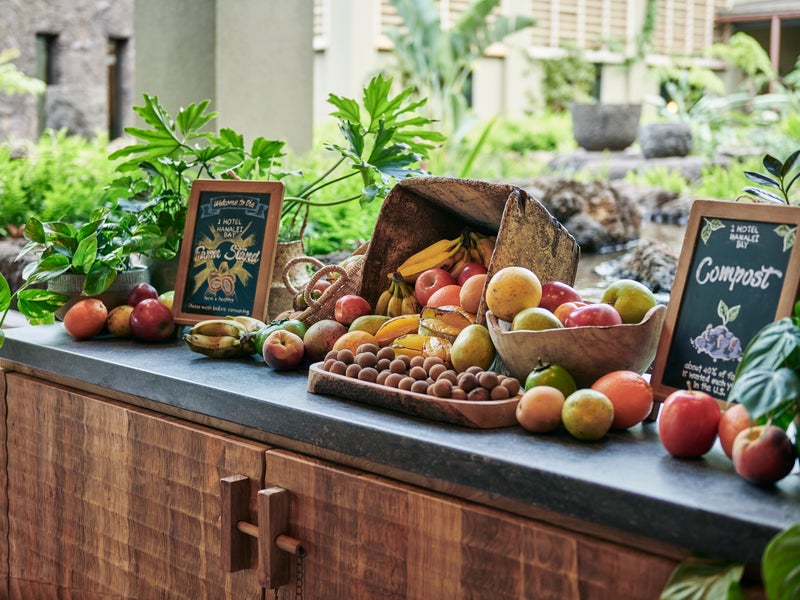 Lobby Farmstand
A quick, healthy snack is never far away when you're in our sanctuary. Our daily market stand is always full of fresh, seasonal selections from our local farm partners.
Executive Chef
Chef Mel Fogata
Executive Chef Mel Fogata oversees culinary operations at 1 Hotel Hanalei Bay assuring that all of our restaurants are consistently using the freshest, seasonal ingredients from our local purveyors, as well as constantly advancing our commitment to nutrient-rich preparation and sustainably sourced organic cuisine.
Chef Fogata was born and raised on O'ahu, where he watched and learned to cook Filipino and local Hawaiian dishes from his family. He went on to work in top hotels and restaurants across Philadelphia, San Francisco and Arizona before joining (lucky) us in 2019.
Executive Sous Chef
Chef Khalifa Garnaj
Chef Khalifa Garnaj has been cooking for 18 years, influenced early on by his exposure to diverse cuisine, (raised by his North African father and Montana-born mother. One of his earliest food memories, he shares, "is sitting with my family on the ground around our terracotta tagine, eating couscous and chicken with our hands. I can still smell the spices." Chef Garnaj started his career at a small café in Arizona as a dishwasher, filling in when the line cooks needed help. The cafe's chef encouraged him to attend culinary school, and from there he went on to graduate from Le Cordon Bleu, returning to the same café as Executive Chef. He worked at numerous restaurants in the area before relocating to San Diego in 2013, where he worked alongside those chefs leading and evolving the farm-to-table movement. When the pandemic hit, he and his family moved to Poipu, where he took on a role at Koa Kea Resort before joining 1 Hotel Hanalei Bay as Executive Sous Chef.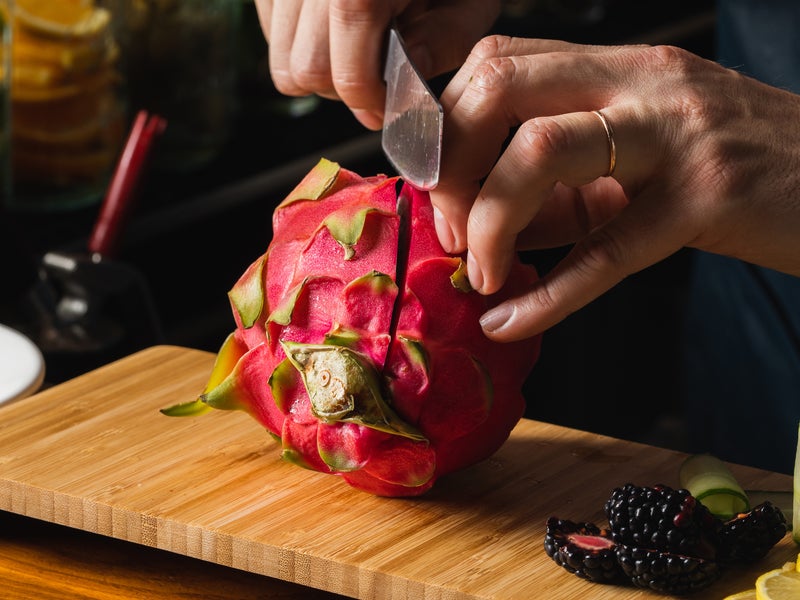 Meet Our Local Purveyors
Supporting local farmers and growers is essential to our sustainability efforts. Our island purveyors provide us with the freshest ethically sourced ingredients to ensure a mindful experience.