Sustainability
Inspired by the city's diverse natural environment, 1 Hotel Toronto brings distinctive natural beauty to its downtown. The hotel's design reflects Toronto's intrinsic charm, in a palette inspired by the colours of the changing seasons. Explore our sustainable sanctuary to experience all the ways nature grows at our urban oasis.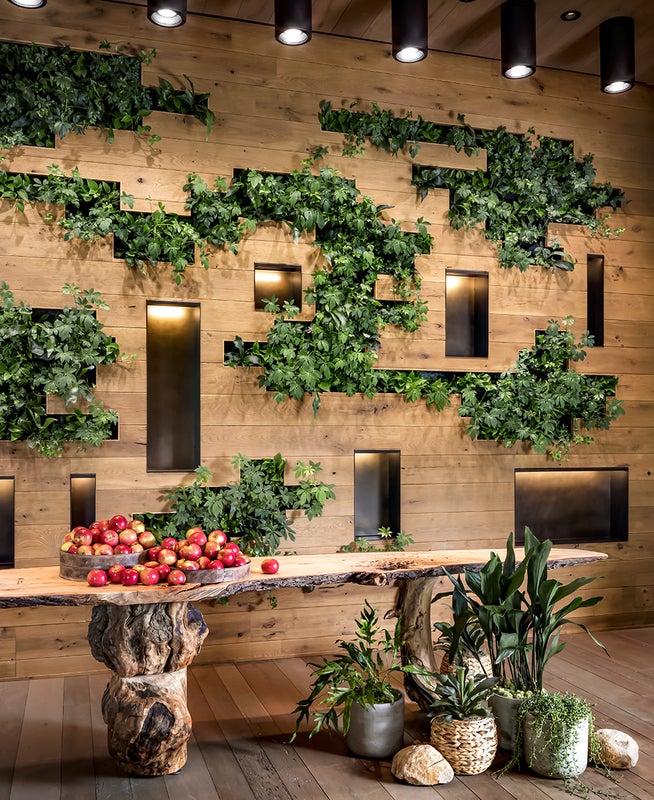 LEED Certified
1 Hotel Toronto is on track for LEED Gold certification, equipped with top energy-efficient heating and cooling systems. In-room, energy-saving Honeywell Inncom Thermostats control airflow based on occupancy, integrated with Salto and HMS to operate based on light, occupancy, and other ambient conditions.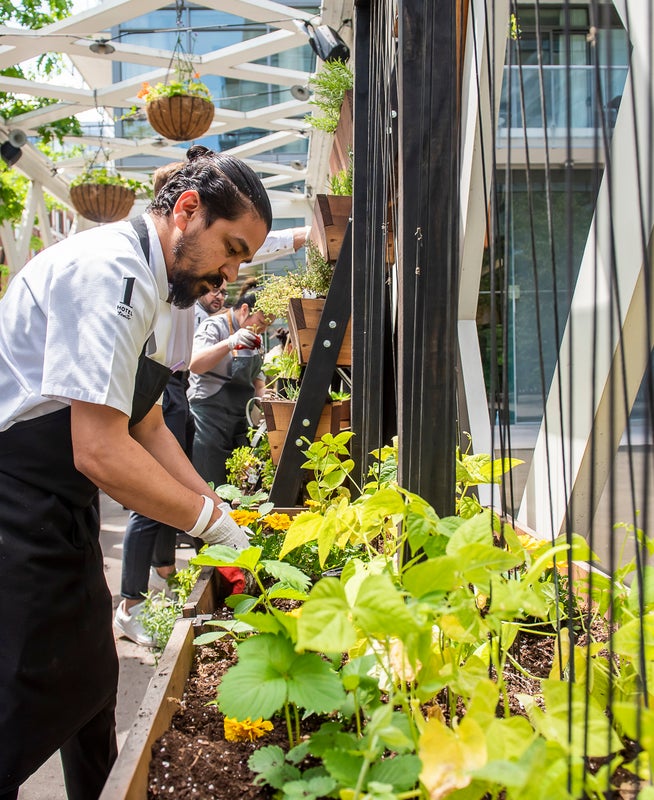 Carbon Neutral
In line with our US properties, 1 Hotel Toronto is 100% Certified Carbon Neutral.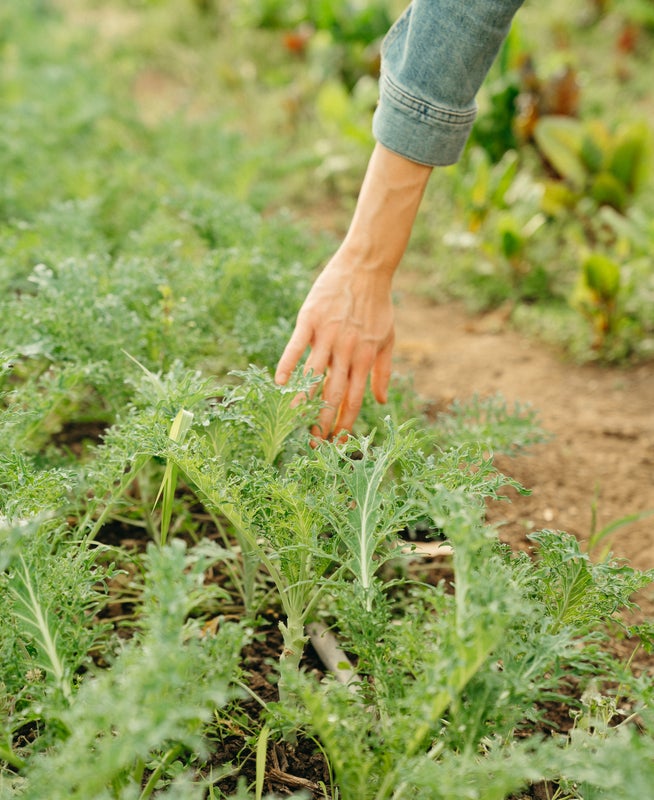 CO2 Offsets
Since we first opened, we've leveraged technology and thoughtful strategy to reduce our energy use and continuously minimize GHG emissions. Our intelligent Energy and Building Management Systems save roughly 17% of annual energy consumption and 167 tons of CO2 reduction.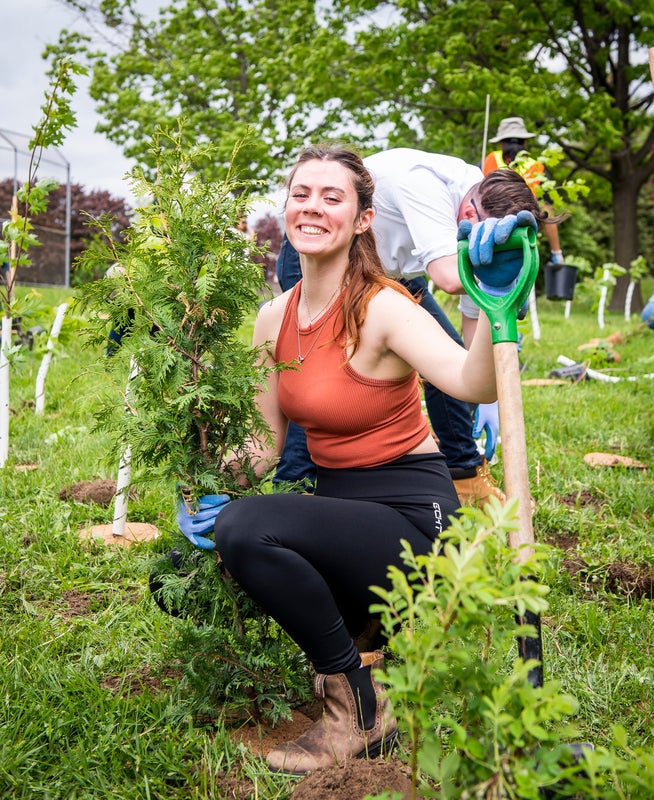 Supporting Causes that Matter
Whether we're directly supporting our non-profit partners through charitable events or using our platform to raise awareness and ignite positive change, we're committed to honouring and uplifting the planet, people, and culture in the places we call home.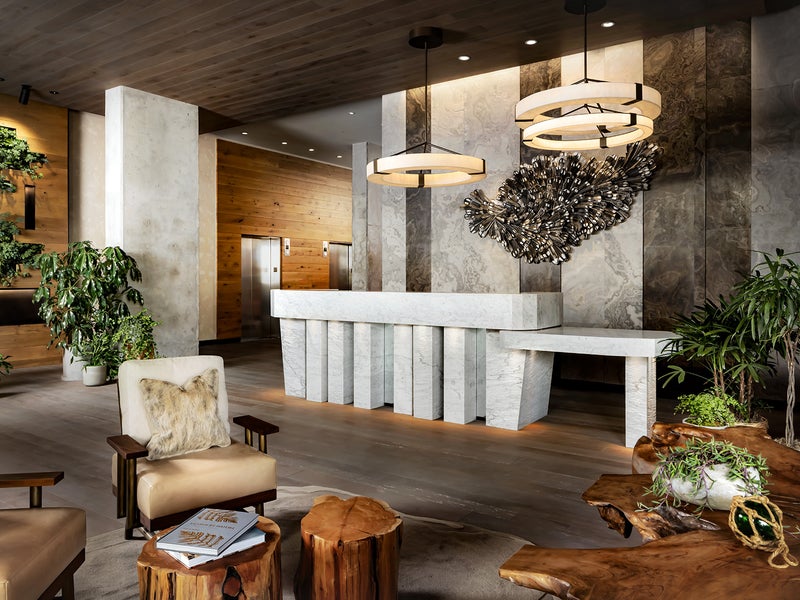 Meaningful Materials
1 Hotel Toronto showcases reclaimed timber, native plants, driftwood, local marble, and tables and DJ booths crafted from fallen trees by our friends at Just Be Woodsy, who work with local artisans from the City of Toronto to save fallen trees from becoming wood chips. Steps away from Casa Madera Restaurant, our on-site garden grows fresh herbs, fruits, lettuce, edible flowers, peppers, onions, beans, and specially hybridized pollinator perennials and shrubs.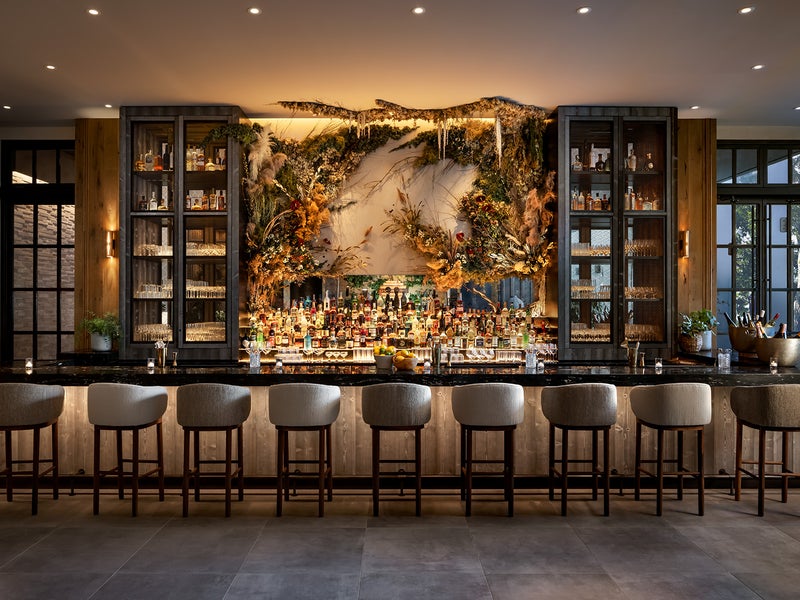 Nature As Art
Each guestroom is designed to resemble a lakeside escape and highlight the natural beauty of Lake Ontario, with pieces commissioned from local artists to create a thought-provoking and meaningful aesthetic that leaves you with more. In the lobby, an art installation inspired by the Canadian loon from design agency Moss and Lam, and a live floral wall at the bar from Toronto-based studio, Timberlost.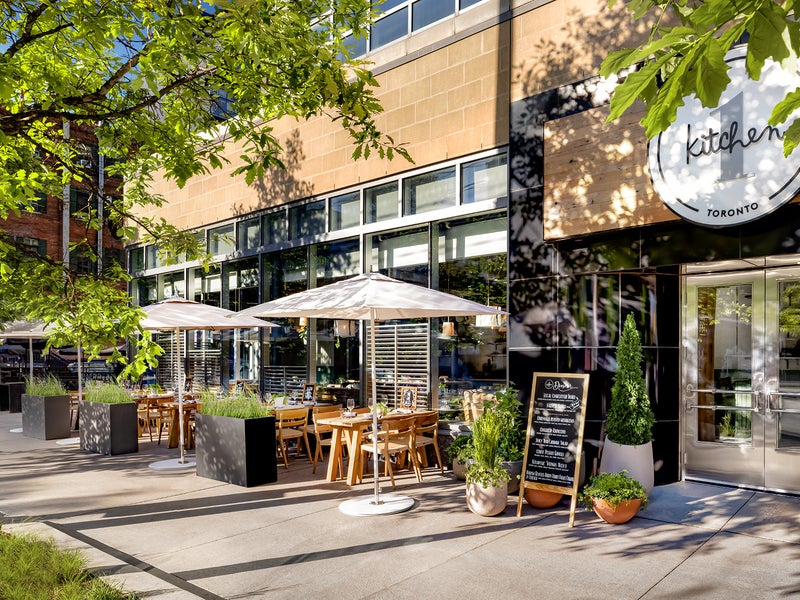 Good Energy Is Clean Energy
On track for LEED Gold certification, 1 Hotel Toronto's in-room thermostats are integrated with Salto and HMS technology to operate based on light, occupancy, and other ambient conditions, utilizing natural elements as much as possible to reduce our overall environmental impact. We also have plenty of options for exploring the city in earth-respecting ways—including our fully-electric Audi e-tron house cars.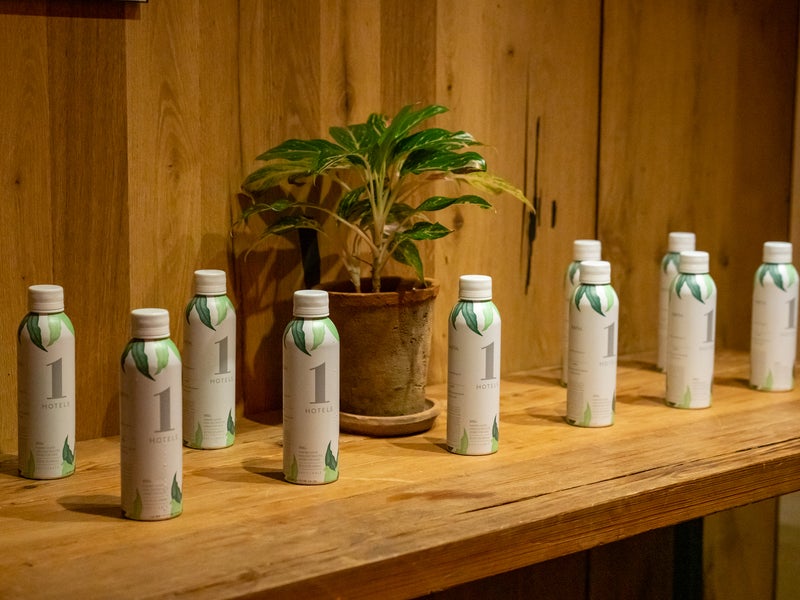 Water Management and Stewardship
We provide clean, filtered water throughout all of our buildings, using an efficient water irrigation system controlled by timers and weather data—with low-flow fixtures in all guest rooms to reduce water usage, water filtration systems in every faucet, and in-room cups and carafes made from recycled wine bottles (to avoid single-use plastics.)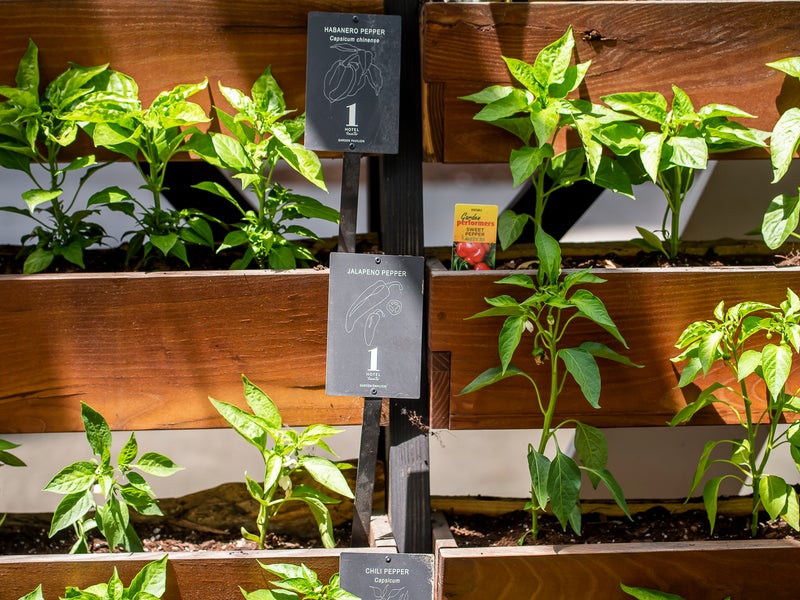 Indulge Guilt-Free
We are committed to the ethical, local, and sustainable sourcing of all the ingredients we use, with greens from Oshawa-based Mighty Harvest and Creemore-based New Farm, fresh sourdough and focaccia from Forno Cultura in Unionville, mushrooms from family-owned Stouffville-based Unionville Mushrooms, and free-range chicken from organic and regenerative Yorkshire Valley Farms, and Ahrens Family Farm in Peterborough, yogurt from Sheldon Creek Dairy, whose cows roam free range and thrive on a nutrient-rich diet, eggs from Homestead Farm Dairy in Newmarket, and Angus Beef, matured as nature intended, from cattle selected across the natural resources of the Grey Highlands. And, in the heart of our space, our nutrient-dense microgreen garden produces fresh vegetables year-round, which we use as garnishes and enhancers in various drinks and dishes.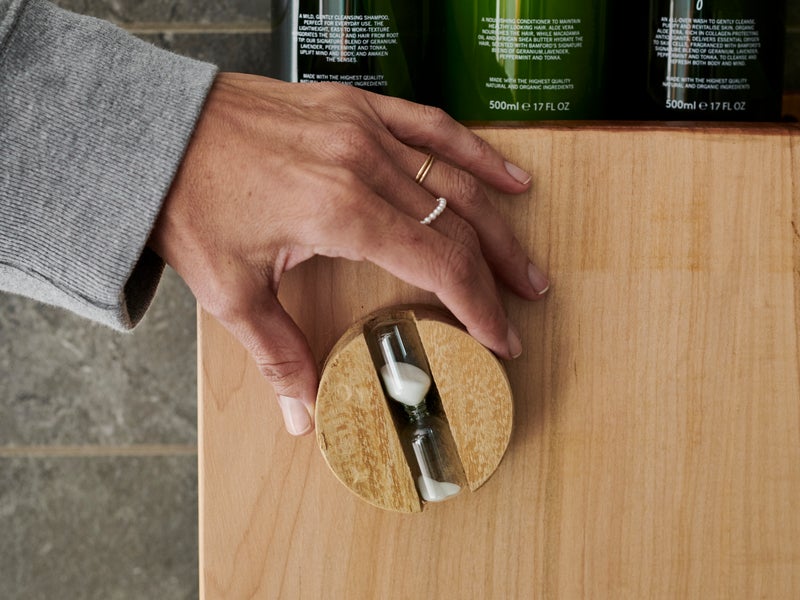 Mindful Moments
Throughout our sanctuary, we find small opportunities to make an impact at every turn—water-conserving shower timers, cardboard-crafted do-not-disturb signs, reclaimed chalkboards for making notes and saving paper—all created to inform our community on the little actions we can take to do all the good we can.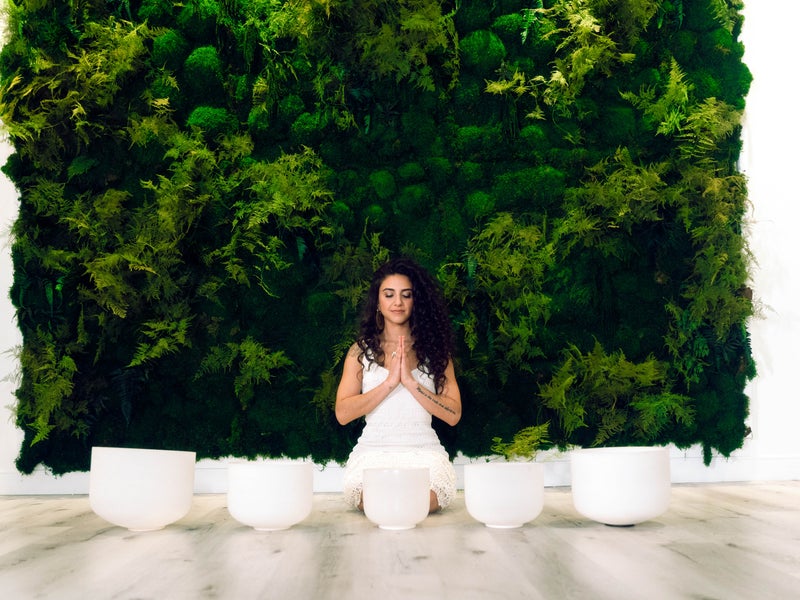 Partners
We are proud to partner with local non-profits, including Second Harvest, Canada's largest food rescue organization—on a mission to grow an efficient food recovery network, rescue food and educate the public on food waste. Our friends at 5N2 Food for All created a food bank that's giving equitable access to food support in marginalized communities. We're equally proud to support their mission to minimize poverty, hunger and food insecurity in our communities.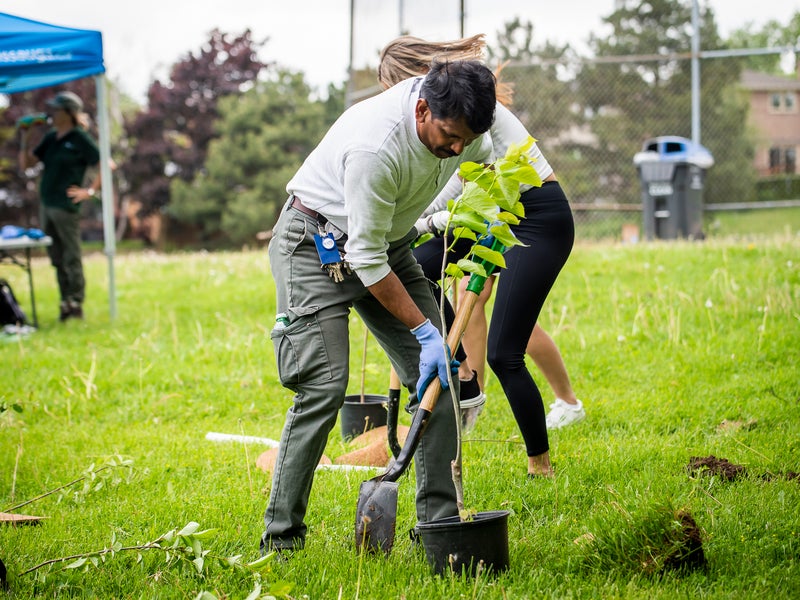 Diversity, Equity, and Inclusion (DEI)
Our people are our most precious assets, so it's only natural that we keep diversity, equity, and inclusion (DEI) at the forefront of our hearts and minds at every step of our journey. We foster a culture of inclusion and support that's underscored by our values of love, honor, respect, delight, trust, and inclusion.