1 Hotel
Nashville
710 Demonbreun Street, Nashville
Sustainable luxury in the center of downtown Nashville, where the beauty of nature intertwines with the invigorating energy of city living.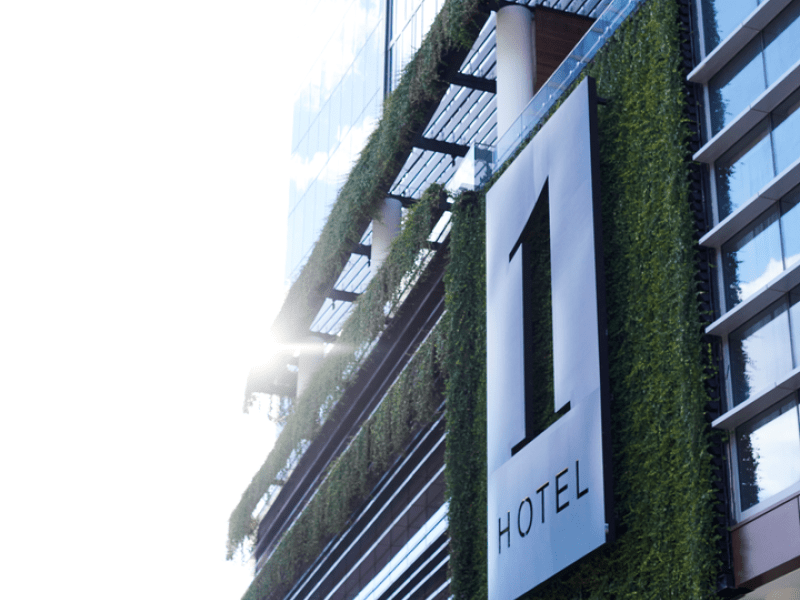 AT 1 WITH NATURE
When you arrive at 1 Hotel Nashville, you'll be greeted by 56,000 flourishing plants, all of which grow on our ivy facade, migrating heat from the sidewalks and generating fresh air. The resilience of these plants allows us to avoid fertilizers and other chemical treatments—56,000 wins for nature.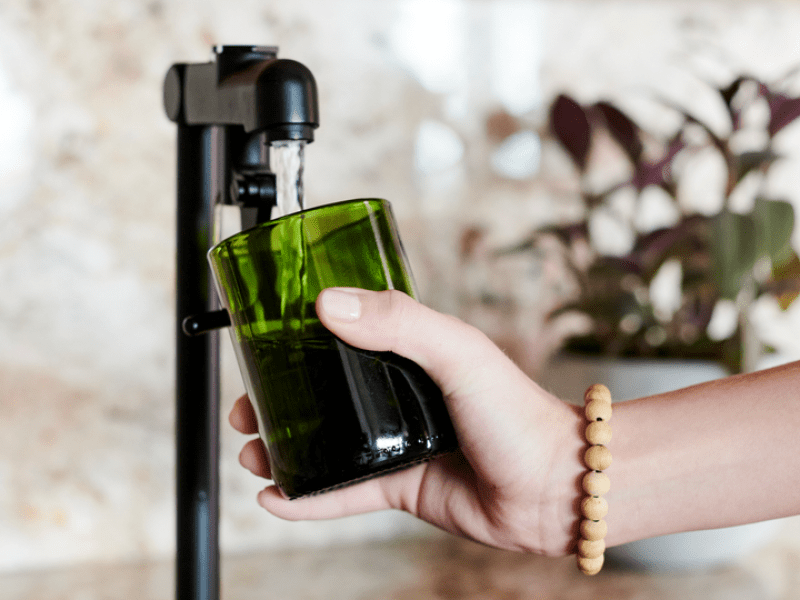 DRINKING SUSTAINABLY
Each room is equipped with water filtration in every faucet and recycled wine-into-water bottles. No thank you, single-use plastics.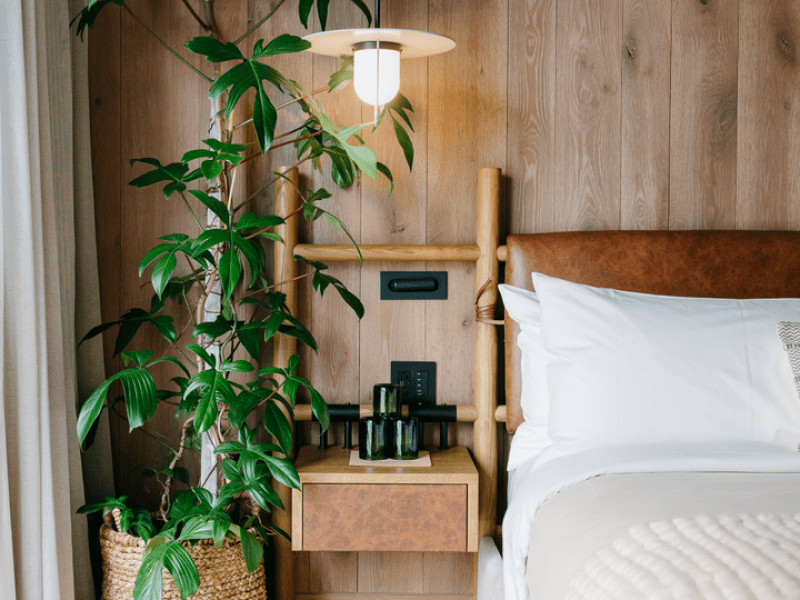 PEACE OF MIND
We provide locally sourced, sustainable bed linens and non-toxic, organic mattresses, so you and the earth can sleep soundly.
WANDERING RESPECTFULLY
Explore the city emission-free in our fully electric Audi e-tron house car, or take a walk and explore South Broadway, live music, museums, and everything in between.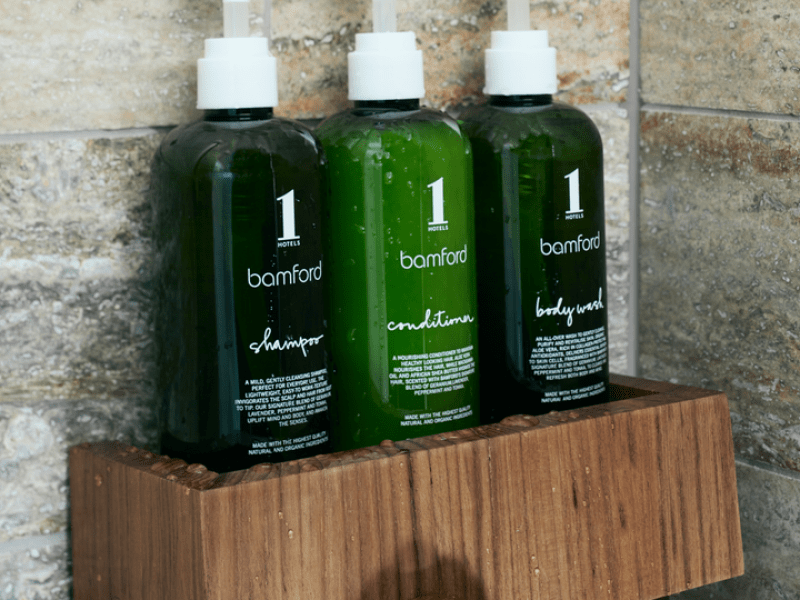 EASY CONSERVATION
Shower times in every bathroom—a friendly reminder, on behalf of water, to keep your showers to five minutes or less.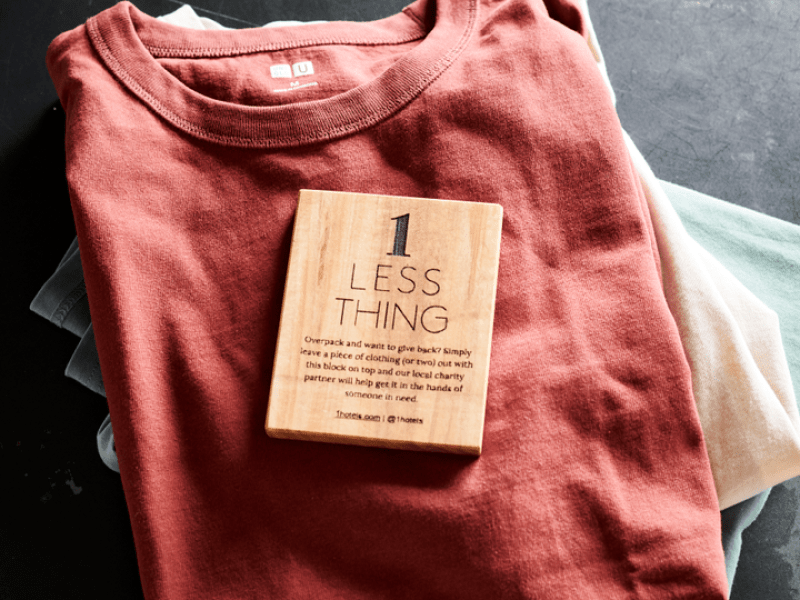 1 LESS THING
Overpacked? Simply leave a piece of clothing (or two) under this block to get your pre-loved threads into the hands of those in need through our local charity People Loving Nashville.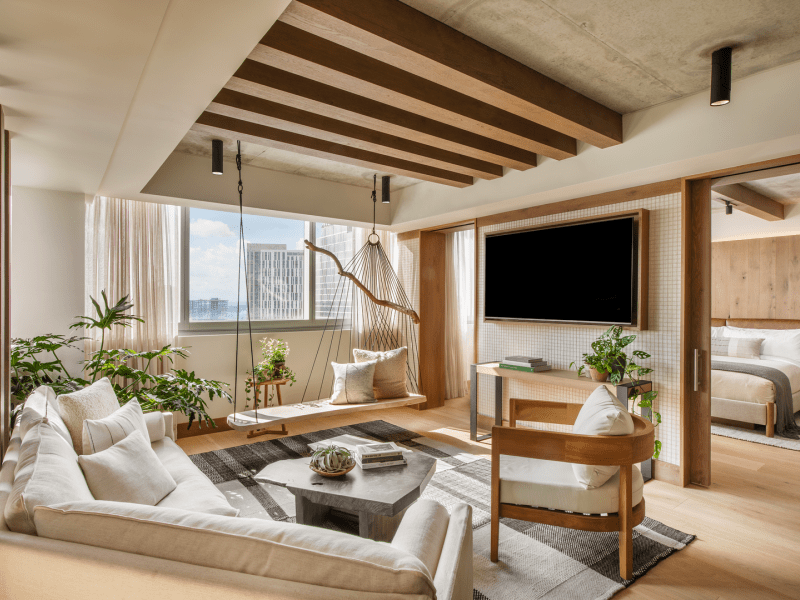 Travel + Leisure World's Best
We are honored to be included as one of Travel + Leisure Readers' 5 Favorite Hotels in Nashville of 2023.
WELLNESS
At 1 Hotel Nashville, our experiences are designed to nurture mind, body, and spirit—starting with holistic wellness at Bamford Wellness Spa, personalized workouts and Mind & Movement programming at Anatomy, and locally sourced, organic cuisine.
FUR-FAMILY FRIENDLY
We would never ask you to leave your furry (or not furry) friend behind! As a pet friendly hotel, your pup is always welcome at 1 Hotel Nashville.
Nature is Home in Nashville
Geography
Nashville sits along the Cumberland River in the Central Basin of Middle Tennessee, roughly 600 feet above sea level. Famously known as Music City, this charming urban center draws character from the fertile farmlands, lush hills and valleys, and historic homesteads that span for miles in each direction.
Climate
Nashville's climate is considered subtropical, with hot and humid summer days averaging around 90°F. Spring and fall in the city are warm and pleasant, but prone to thunderstorms — contributing to the average rainfall of nearly 50 inches per year. Nashville winters are somewhat mild, with average temperatures of 30°F and an annual snowfall of 9 inches. Like many of the other cities that house our urban retreats, Nashville puts on a beautiful, gentle display of the passing seasons.
Flora
Nashville's cityscape is juxtaposed with numerous parks that house gorgeous native plants. In the warmer months, stroll through vibrant groves of Red Maple, Pink Dogwood, Weeping Honeylocust, Sweetbay Magnolia, and Yellowwood Trees. The bright blooms of the Brown Eyed Susan, Tennessee Coneflower, Purple Bergamot, and orange-red Crossvine add a burst of color to Nashville's urban landscape in the spring and summer months.
Fauna
Surrounded by miles of undeveloped lands and forests, many animal species have made their way into Nashville's city limits. It's common to see squirrels, raccoons, opossums, chipmunks, and numerous birds in the city. As you stroll through the parks, watch out for the colorful sights of American Goldfinch, Sparrow, Indigo Bunting, Baltimore Oriole, and Northern Mockingbird. Around the Cumberland River Basin, you might find otters, beavers, skunks, wild hogs, elk, deer, coyotes, bobcats, and even large black bears. The Cumberland River itself is extremely biodiverse, nurturing over 300 species of fish and 125 species of freshwater mussels.
Natural Attractions
Nashville's 132-acre Centennial Park is home to lush vegetation, beautiful walking trails, the iconic Parthenon, the Sunken Garden, and Lake Watauga. Within the park, the energizing sounds of Music City are replaced with the soothing sounds of nature, making it the perfect setting for a mindful walk, romantic picnic, or family adventure. Just a few miles southwest of Centennial Park, you'll find Cheekwood Estate & Gardens — 55 acres of land boasting luscious paths, fields of neon wildflowers, and flourishing wildlife.
Sustainability
In recent years, Nashville has made considerable progress toward reducing greenhouse gas emissions. From 2014 to 2017, the city cut emissions by nearly 10% per capita. In early 2022, Nashville formally committed to a goal to reduce greenhouse gas emissions by 80% by 2050 through renewable energy and reforestation initiatives. As the most populous city in Tennessee — and the 21st most populous city in the country — Nashville acknowledges and owns its frontline position in the fight against climate change.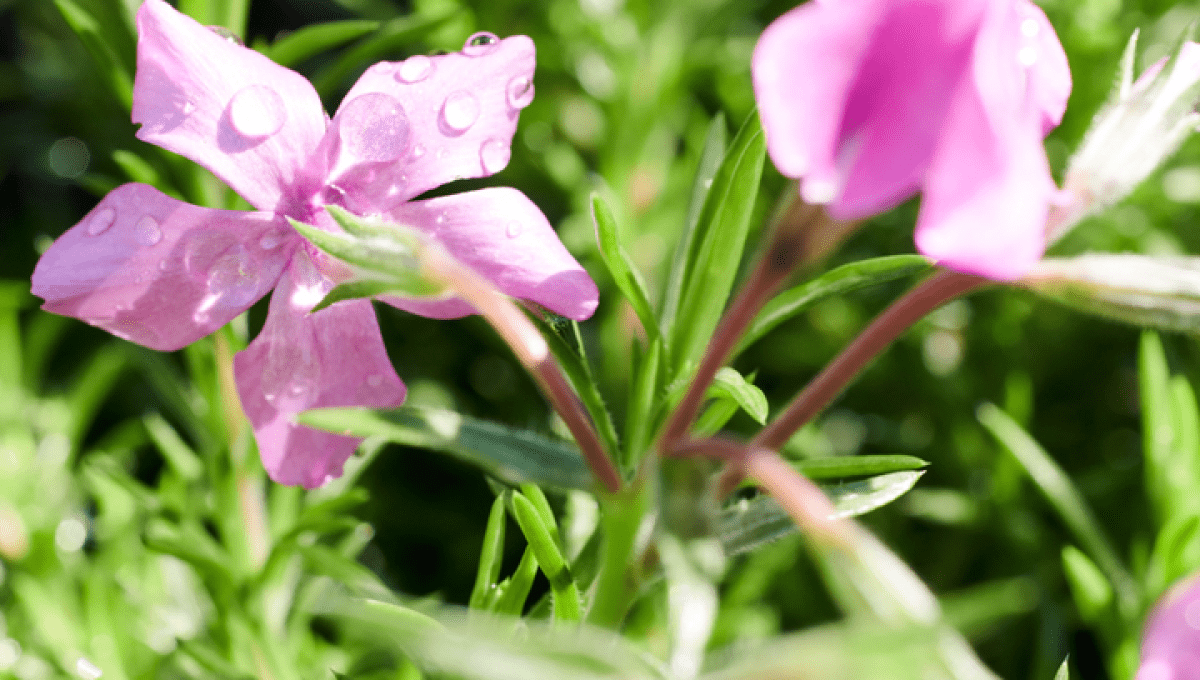 Your favorite moments
@1hotel.nashville #1hotelnashville