Sustainability
At 1 Hotel Nashville, you'll find the perfect balance between the healing touch of nature and the invigorating energy of city living. You'll know you've reached our urban sanctuary as soon as you see the ivy façade, boasting 56,000 individual English ivy plants—the largest green wall in all of Nashville. Step inside and settle into your space that pays homage to the Cumberland River Valley's lush valleys, tobacco barns, and verdant banks, with details mimicking flood lines and tidal marks.
LEED Certified
This LEED Silver Certified urban oasis is optimized for energy efficiency and powered by sustainable systems such as mercury-free LED lighting, high-performance insulation, ENERGY STAR certified mechanical equipment, HVAC systems with energy recovery, and advanced monitoring.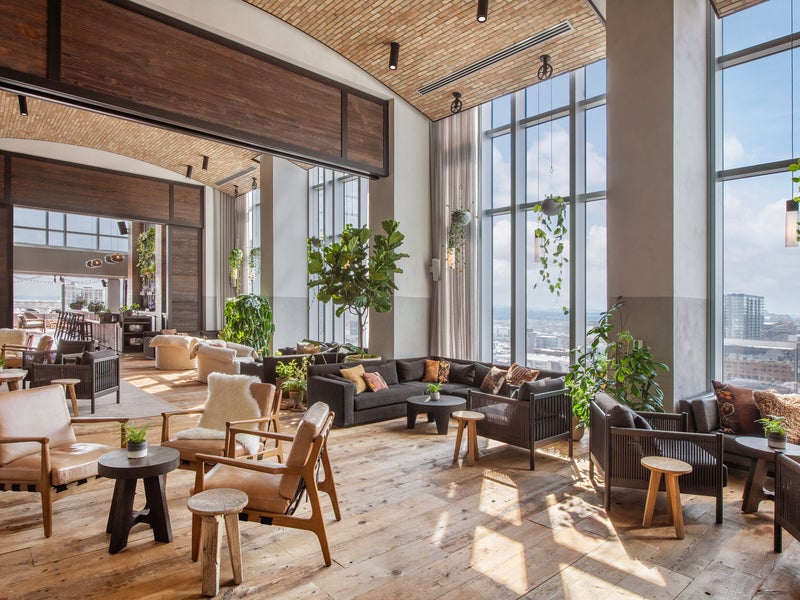 Carbon Neutral
In line with all of our US properties, 1 Hotel Nashville is 100% Certified Carbon Neutral.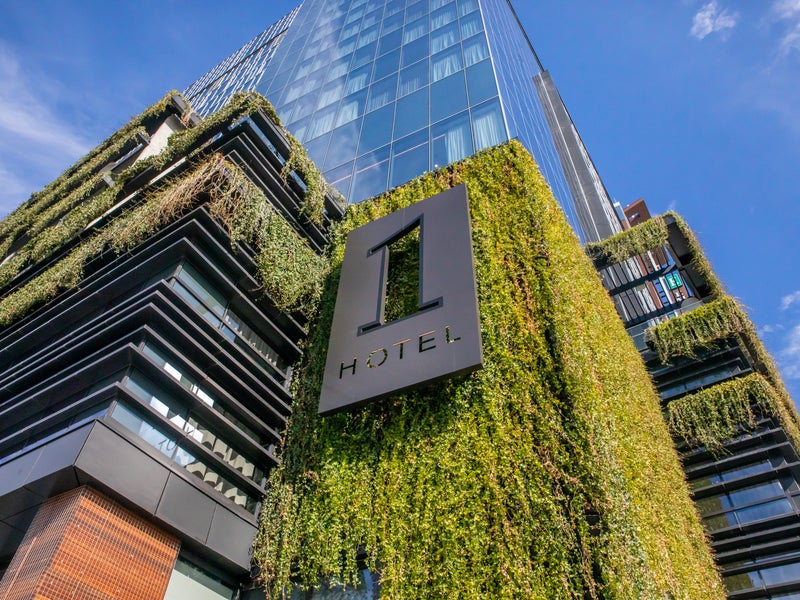 CO2 Offsets
When completed, 54,000 ivy plants will blanket our Nashville sanctuary—1,000 linear feet of draped ivy working diligently to capture CO2, absorb airborne particulates, mitigate heat from the sidewalks and streets, reduce bouncing street noise, and generate fresh oxygen for the surrounding cityscape. We work to further offset our carbon emissions through waste diversion practices, advanced monitoring and metrics, and global carbon offset projects.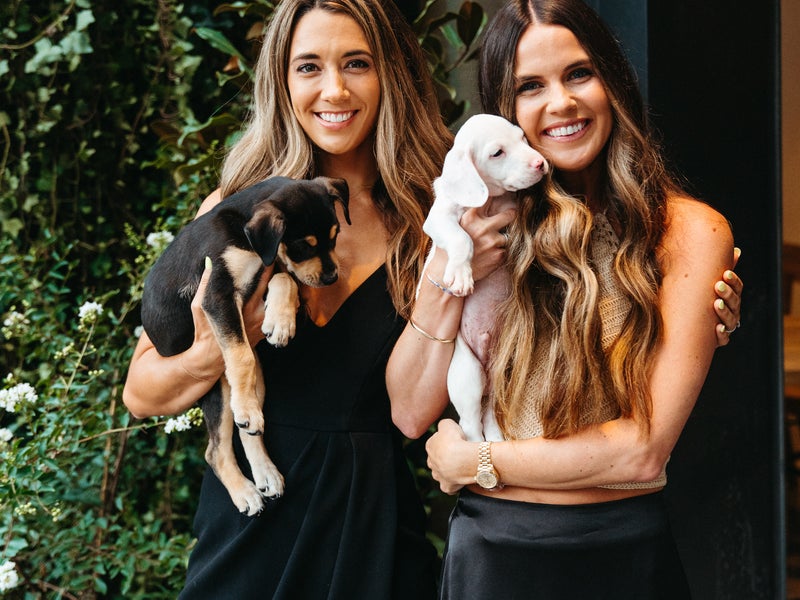 Supporting Causes that Matter
Whether that's directly supporting our amazing non-profit partners through charitable events, providing a stage for blossoming local talent, or using our platform to raise awareness and ignite positive change, we're committed to honoring and uplifting the planet, people, and culture in the places we call home.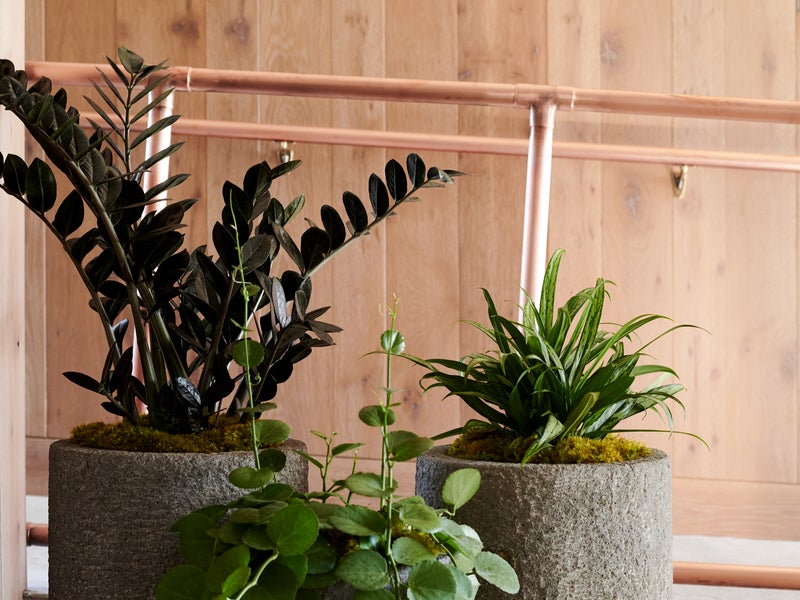 Protecting Our 1 World
Environment
Nestled in the heart of Nashville, our sanctuary offers a unique opportunity to get closer to nature in Music City. When you're not adventuring through the city's own natural attractions, relax inside amid the luscious greenery, reclaimed oak, woven rope, and thoughtful touches that tie this sanctuary to its local roots.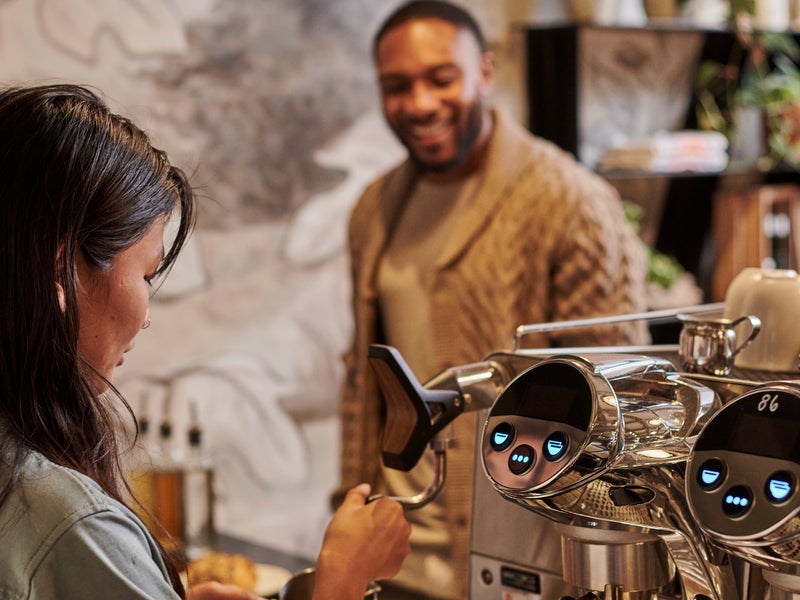 Supporting Our People & Communities
People & Equity
Our people are our most precious assets. From design & construction to operations to partnerships, we're committed to keeping Diversity, Equity, and Inclusion at the forefront of our hearts and minds, cultivating diverse teams that honor Nashville's culture, promote its prosperity, and uplift its communities.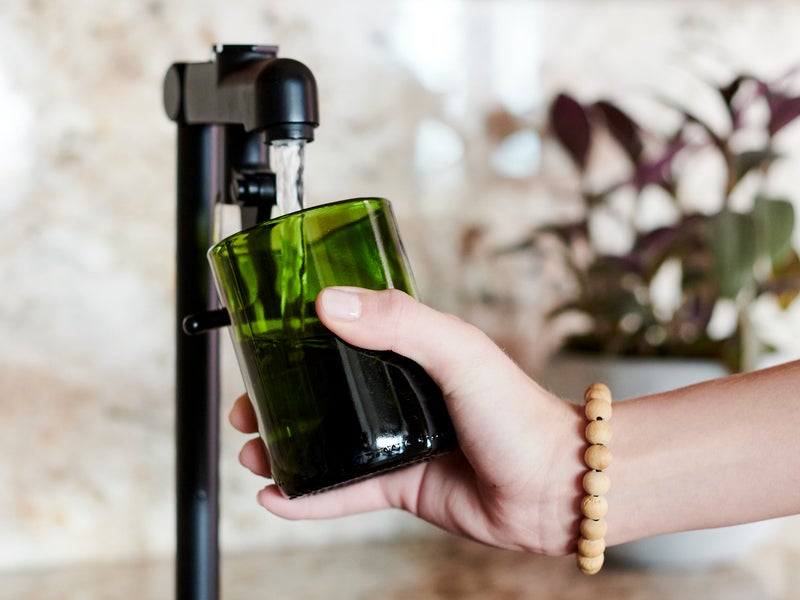 Growing Mindfully & Transparently
Prosperity
1 Hotel Nashville is living proof that luxury hospitality, city living, and sustainability can exist in harmony. In just one year, we've achieved a 28% reduction in energy costs, reduced carbon dioxide emissions by nearly 400 metric tons, and saved 4.3 million gallons of water—allowing us to remain true to our mission and reduce our impact on the environment as we grow.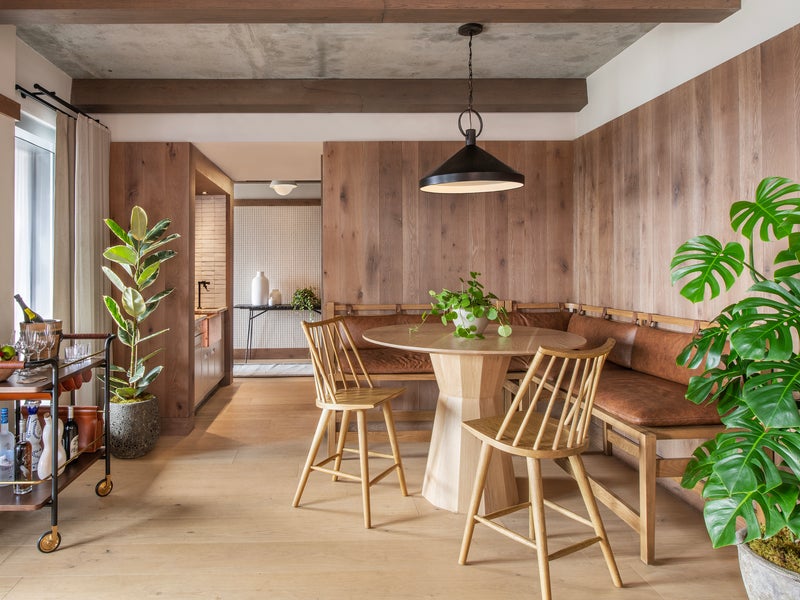 Meaningful Materials
We designed this urban sanctuary to highlight the area's rich history, electric culture, natural beauty, and agricultural landscapes. From the flowering ivy façade at the entrance to the water-worn boulders in the lobby to the reclaimed wood, rope, leather, metal, and paper throughout each space—you'll notice nods to agrarian barns, docks, riverboat smokestacks, and the local tradition of blacksmithing.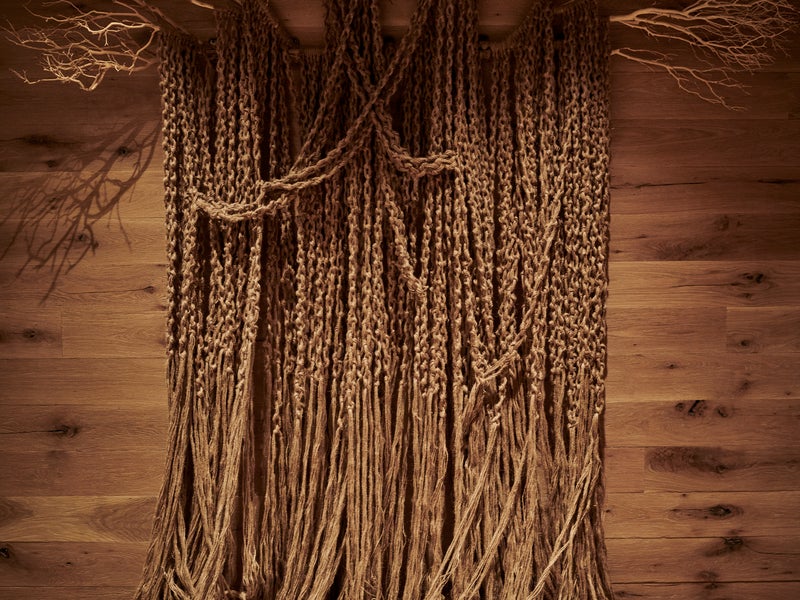 Nature As Art
In addition to the flourishing greenery, you'll find natural media including jute, wool, linen, cotton, and leather throughout the property that truly bring the art to life. Each detail strikes the perfect balance between Nashville's urban grid and the surrounding landscapes of forests and wetlands, using biophilic design to keep you connected with nature and all of its intrinsic benefits.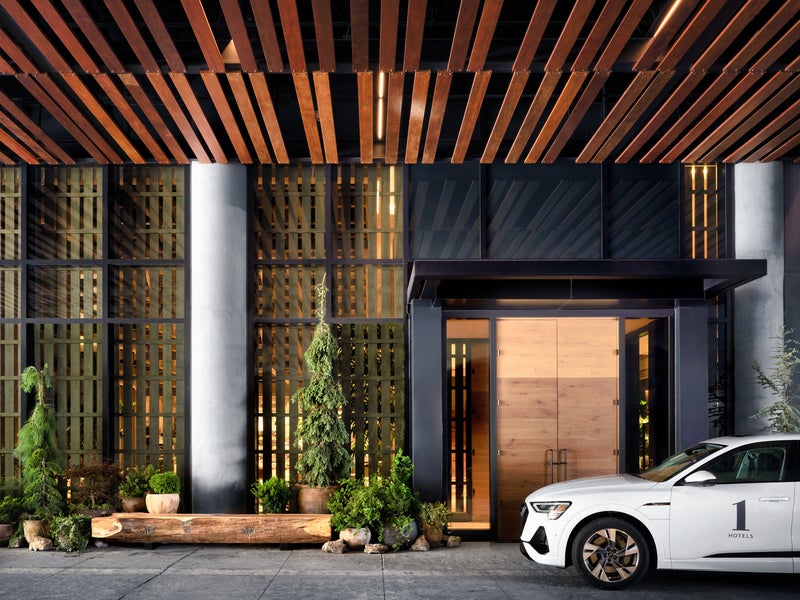 Good Energy is Clean Energy
Every year, the strategic, nature-centric design of 1 Hotel Nashville reduces energy costs by 28%, saving 2,006,400 kWh of energy and eliminating 74,200 therms of natural gas—equivalent to removing 391 gasoline-powered passenger vehicles from the road for one full year. When you leave the property, explore the city through a number of green transportation options—from walking to driving in our 100% electric Audi e-tron house cars.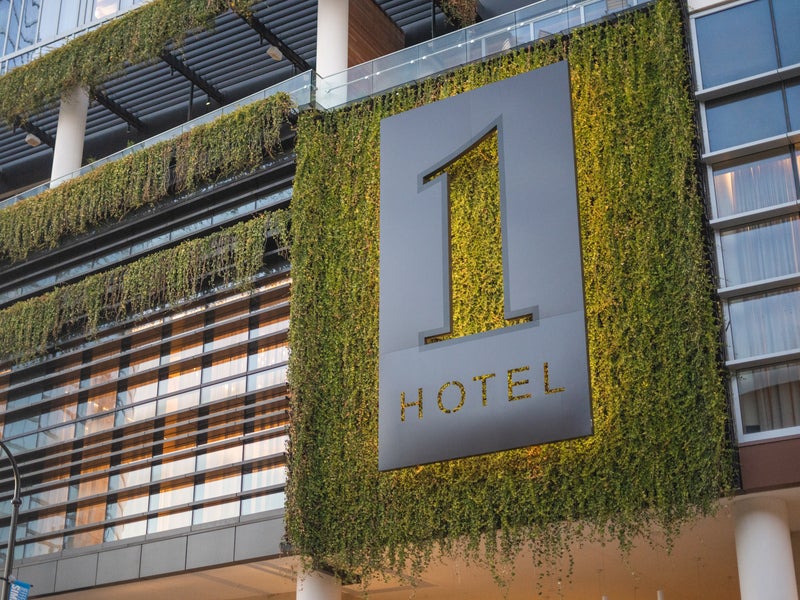 Water Management and Stewardship
Throughout this urban oasis, we utilize efficient water systems. On the outside, our sensor-driven ivy irrigation tubing nourishes each plant while reducing unnecessary water consumption by 78%. On the inside, our low-flow fixtures and real-time monitoring optimize and reduce water consumption by 4.3 million gallons per year. Our Aquafine OptiVenn UV system water filtration system utilizes ultraviolet water treatment solutions to give you safe drinking water with zero chemicals or by-products.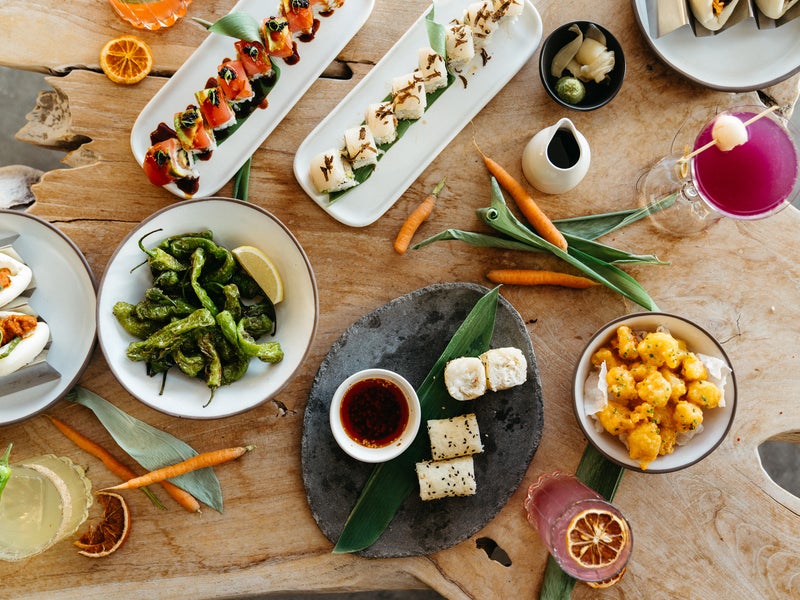 Indulge Guilt-Free
Our menus celebrate Nashville's famous food culture, spotlighting honesty, healthy, and natural ingredients from the finest local farmers and producers within a small radius. From innovating with zero waste cocktails to prioritizing vegan diversity throughout our menus, we believe no effort is too small when it comes to reducing our food footprint and nurturing food equity in our community.
Mindful Moments
Whether it's the post-consumer recycled paper hangers that hold your clothes, the soft sustainable linens you wake up in, the dark sky celebration you join, the sustainable supper you savor, or the natural earth-inspire aroma that surrounds you—there are mindful moments waiting for you around every corner of this urban sanctuary. Each one of these thoughtful touches aims to evoke a sense of mindfulness and well-being while uplifting and celebrating the world around you.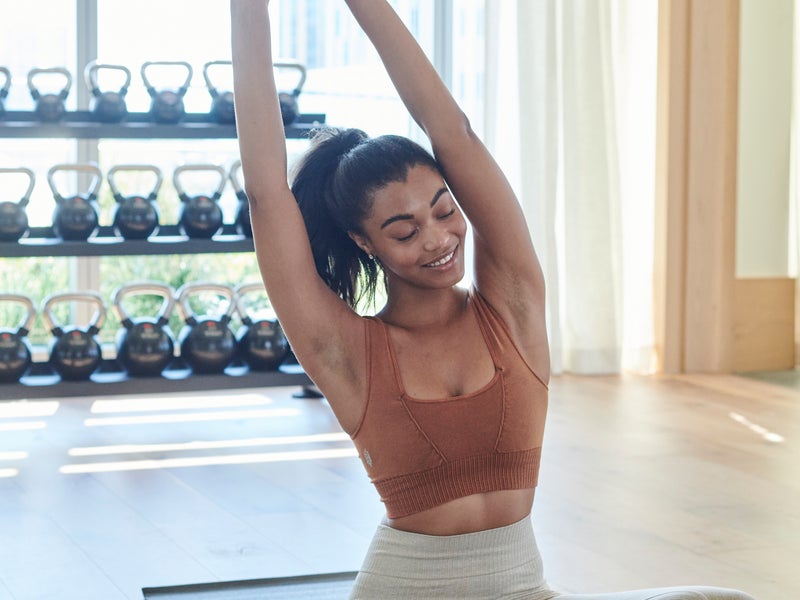 Mind & Movement
Rooted in the spirit of mindful living, the mind and movement program at 1 Hotel Nashville is all-encompassing, offering you an incredible chance to cultivate total wellness and realign your mind, body, and spirit. With intuitive nature-inspired treatments at Bamford, personalized workouts at Anatomy, and an array of excursions and adventures on and off property—cultivate wellness while exploring the city and nature from sunup to sundown.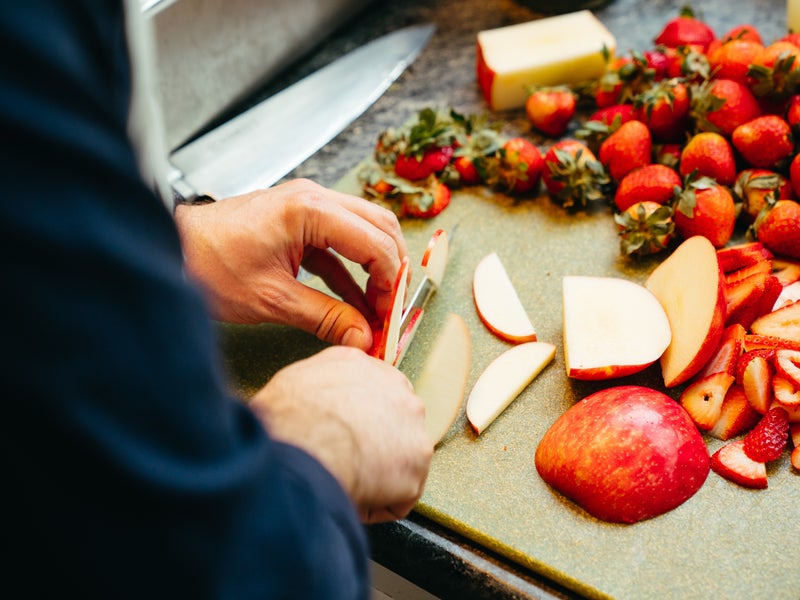 Partners
Through our amazing partnerships with local non-profits such as Strings for Hope, Project 615, Friends of Warner Parks, the Nashville Farmers Market, and beyond—we take pride in uplifting the vibrant community of Nashville through our charitable initiatives. From supporting local farmers to protecting the city's parks, we take a holistic, open-minded, and hands-on approach to generating positive change in the community.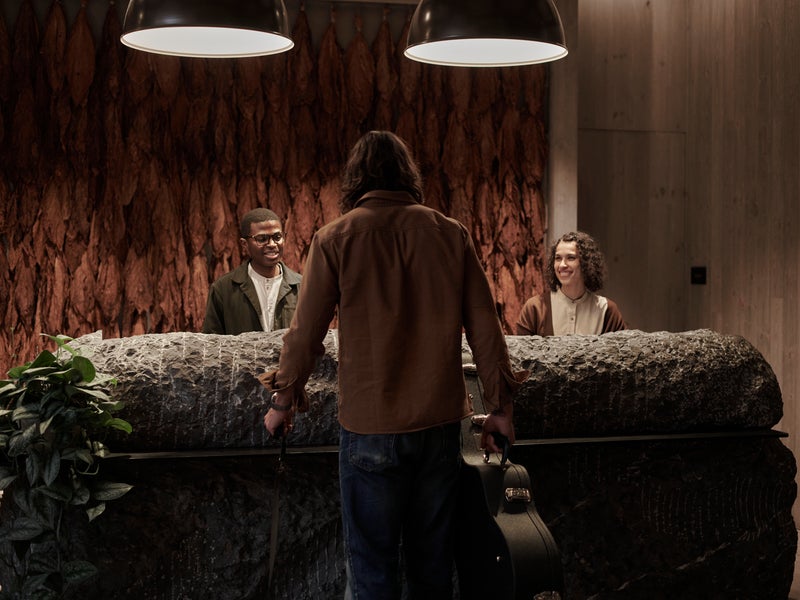 Diversity, Equity and Inclusion (DEI)
Our people are our most precious assets, so it's only natural that we keep diversity, equity, and inclusion (DEI) at the forefront of our hearts and minds at every step of our journey. We foster a culture of support that's underscored by our values of love, honor, respect, delight, trust, and inclusion.