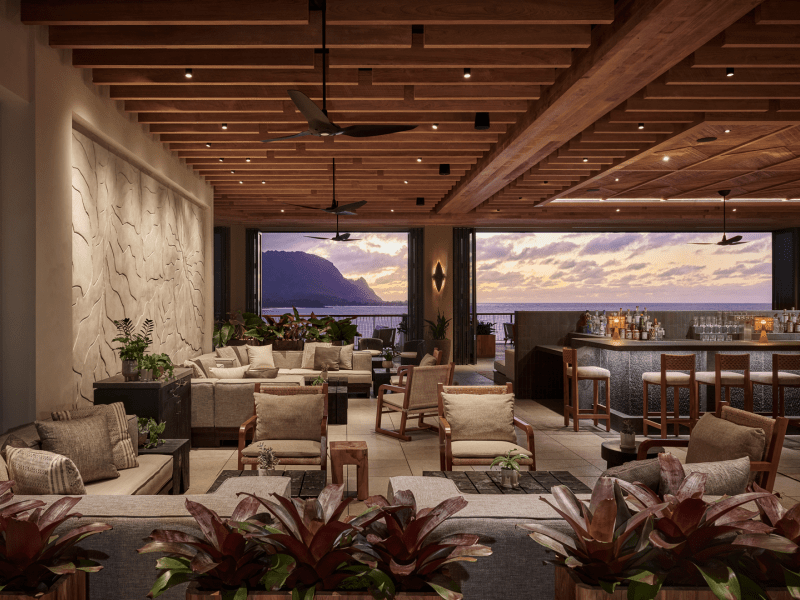 Known for the best sunset views on Kaua'i, Welina Terrace is a modern, Japanese-inspired lounge overlooking Hanalei Bay. A place to gather, share lively conversation and catch live music from local artists — enjoy a delicious menu of 26+ sakes, Japanese whiskies and beers, organic, sustainable wines, and craft cocktails paired with shareable plates envisioned by Chef Misao Masuda.
Daily Hours
Dinner | 5pm - 9:30pm | Reservations Required
Bar | 4pm - 11pm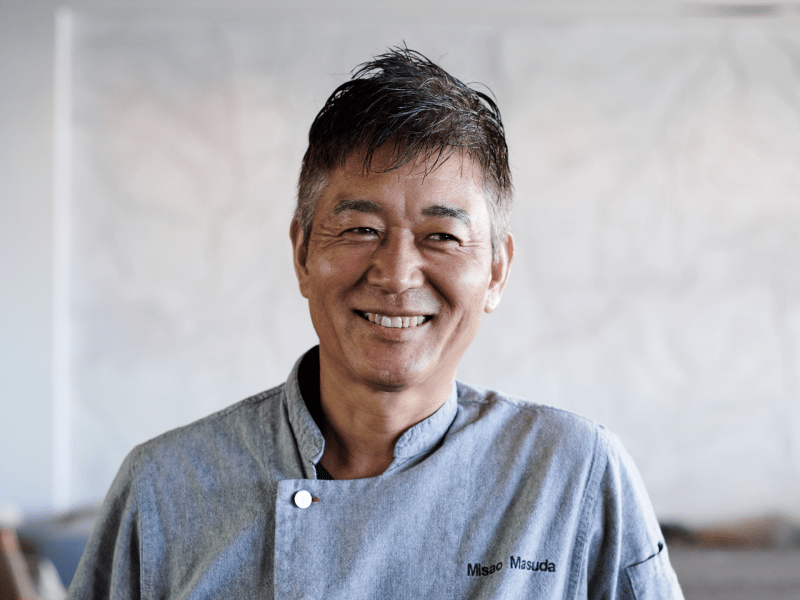 Chef Misao Masuda
Chef Misao Masuda was born in Japan, where he first learned to cook, and has since traveled the world learning about global cuisine. Masuda first came to Hawaiʻi to join the Nobu Lana'i opening team at Four Seasons Lana'i. After several years, Masuda went on to become Executive Chef at the 5-star Vintage Cave in Honolulu, where he introduced a new kind of French-inspired, Japanese cuisine—rooted in tradition, prepared with meticulous and artful precision, and influenced by French ingredients and techniques. After Vintage Cave, Masuda set out for Europe, where he worked alongside Ferran Adriá of the celebrated El Bulli, gaining new skills in molecular gastronomy along the way. He went on to see the western U.S., translating his evolving culinary approach for American tastes, before returning to Hawai'i. The distinction of Masuda's cooking is in its purposeful diversity—grounded in Japanese cuisine, but always influenced by the local setting, community, and culture. For Masuda, being a chef is about constant learning, an ongoing process of evolution and inspiration, with the singular goal of preparing sublime, creative cuisine that leaves guests fulfilled and enriched.
Live Music
Enjoy local bands and global vibes from Kaua'i's most exciting new talent, welcomed on our stage at Welina Terrace, Thursdays through Sundays from 6pm to 9pm.