1 Hotel
Brooklyn Bridge
60 Furman Street, Brooklyn
Welcome to your Brooklyn Bridge waterfront retreat, with sweeping views of the East River and Manhattan skyline, and interiors featuring native greenery and reclaimed materials.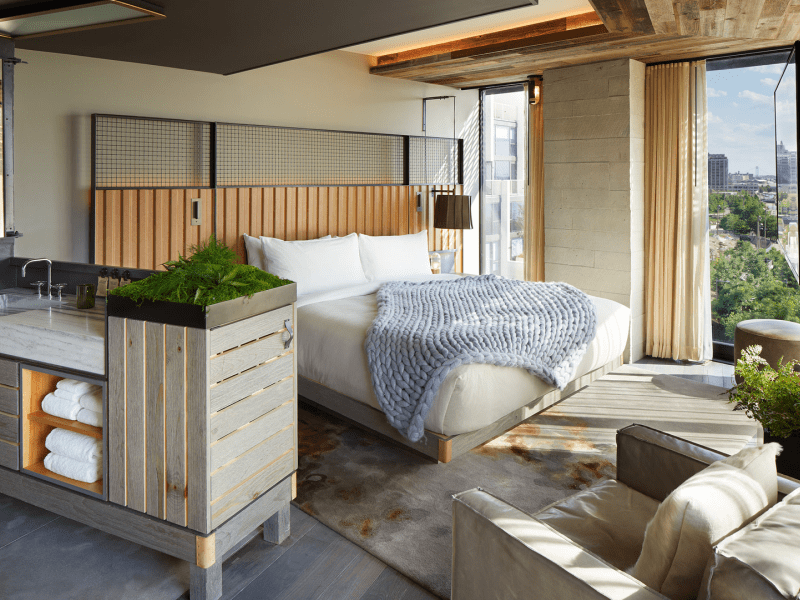 Good Energy Is Clean Energy
Optimized for energy efficiency and powered by green systems, including low-energy LED lighting and smart temperature control.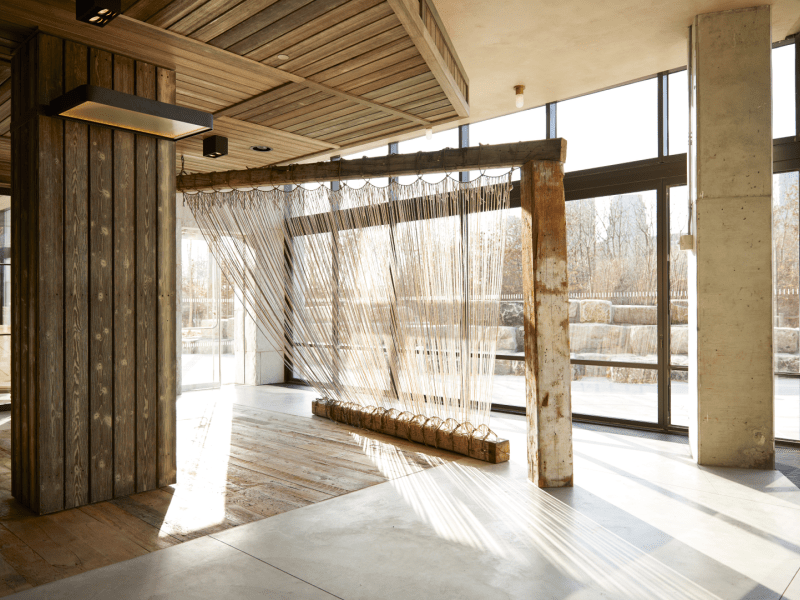 At 1 with Nature
Over half of 1 Hotel Brooklyn Bridge is built from regional and reclaimed materials, including original heart pine beams from the former Domino Sugar Factory, now at home in tables and benches throughout our common spaces.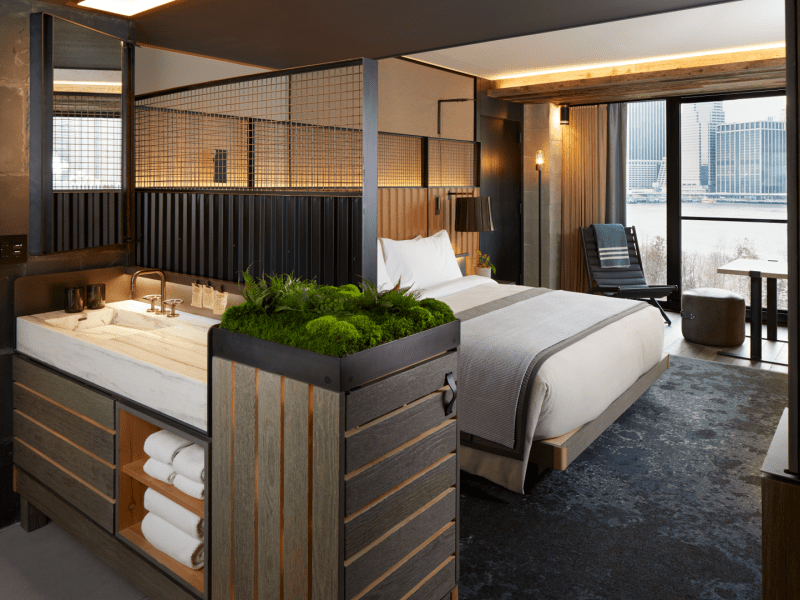 Experience Local Elements
Over half of our hotel is made from regional and reclaimed materials, including original heart pine beams from the former Domino Sugar Factory in Brooklyn that now act as tables in our lobby and benches on each guestroom floor.
Drinking Sustainably
Each room is equipped with water filtration in every faucet and recycled wine-into-water bottles in every room. No thank you, single-use plastics.
Peace of Mind
We provide locally sourced, sustainable bed linens and non-toxic, organic mattresses, so you and the earth can sleep soundly.
Wandering Respectfully
Explore the city emission-free in our fully electric Audi e-tron, or head to Manhattan and take a walk through Central Park. Bring along one of our expert Conservancy Guides and learn about the park's ecology, history, and design.
1 Less Thing
Overpacked? Simply leave a piece of clothing (or two) under this block to get your pre-loved threads into the hands of those in need through our local charity partner, Housing Works.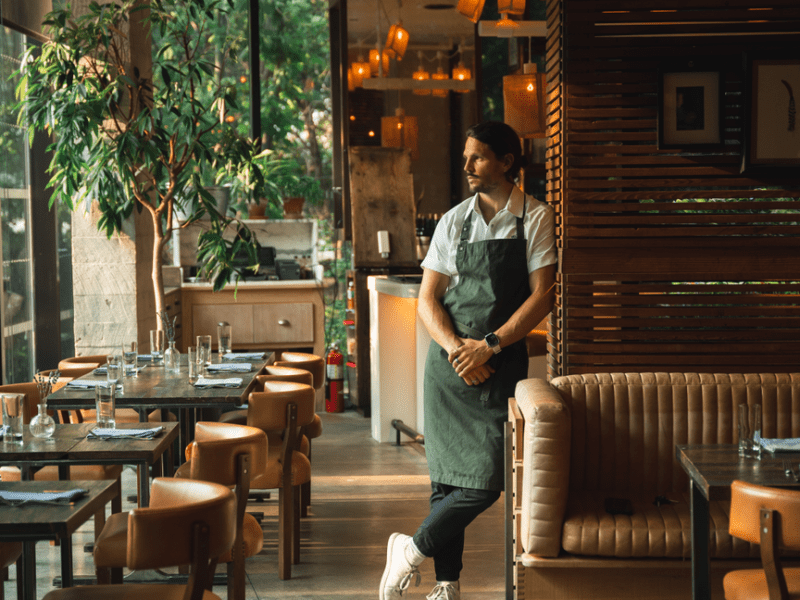 THE OSPREY BY DAN CHURCHILL
Chef Dan Churchill is taking over the kitchen of The Osprey for the next three months, spicing things up with a unique, innovative, and immersive culinary experience that showcases his Australian heritage and mission-driven methods.
Wellness
At 1 Hotel Brooklyn Bridge, our experiences are designed to nurture the mind, body, and spirit. Unwind with rejuvenating treatments at Bamford Wellness Spa, recenter with Mind & Movement programming, sweat it out with in-room treatments by HigherDose, and refuel with organic, seasonal menus. 
Fur-Family Friendly
We would never ask you to leave your furry (or not furry) friend behind! As a pet-friendly hotel, your pup is always welcome at 1 Hotel Brooklyn Bridge.
Find Festive Charm in Brooklyn
Cherish the most wonderful time of the year with 12 Days of Festive, featuring cookie decorating, pop up shops, seasonal cocktail tastings, and more holiday happenings across our property. Every event aims to bring you closer to your loved ones as you embrace the true spirit of the season.
Festive Feasts and Sparkling Celebrations
Indulge in a taste of the holidays with mixology masterclasses, hot chocolate bars, festive Christmas brunch, cookie decorating and more. Plus, toast to new beginnings at our Harriet's New Year's Eve celebration.
CRAFT THE PERFECT FESTIVE GATHERING
Embrace the warmth of the season as you celebrate surrounded by the beauty of Brooklyn. From intimate gatherings to grand celebrations, our versatile event spaces offer contemporary elegance and sustainable design. Indulge in seasonal cuisine, sip on craft cocktails, and revel in the festive ambiance.
Winter Solstice
Embrace winter in New York City with a stay that gives back. Enjoy up to 30% off your stay, a $20 dining credit to savor seasonal flavors, and we'll make a donation on your behalf to Housing Works.
Nature is Home in Brooklyn Bridge
Geography
Brooklyn Bridge Park brings 85 acres of rich ecology, verdant vistas, growing trees, and vibrant flora alongside the East River waterfront. Occupying a space that once operated as a bustling transportation terminal, the sustainable park brings a refreshing touch of nature to an industrial-oriented borough brimming with concrete buildings.
Climate
Brooklyn typically experiences cold, wet winters and hot, humid summers. While winters are consistently chilly, spring, summer, and fall can be somewhat unpredictable. Spring and fall weather can flip on a dime with considerable day-to-day variability, while average summer temperatures hover around 75°F (but can push as high as 100°F). It's a perfect place to witness the vibrant colors and changing temperatures of the passing seasons.
Flora
With over 12,000 species of plants and wildlife and 3,000 trees in the Brooklyn Bridge Park, admire the vibrant native flora such as the New York Aster, Blue Flag Iris, Redbud, Wild Geranium, and so many more. Stroll alongside the gorgeous young River Birch, Redwood, and Sweetbay Magnolia trees and relax on lush lawns—all managed organically through extensive irrigation systems. We're proud to contribute to the park's irrigation practices through our rainwater collection system at 1 Hotel Brooklyn Bridge.
Fauna
Brooklyn Bridge Park is home to spectacular pollinators and diverse woodland fauna—from butterflies, bees, and birds to squirrels, opossums, and bats. You might be surprised to find that animals such as crabs, seahorses, shrimp, and jellyfish live in the East River as incredible birds such as Blue Herons, Egrets, Cormorants, and American Oystercatchers fly above it. Estuary experts name Brooklyn Bridge Park a bird watcher's paradise.
Natural Attractions
In addition to Brooklyn Bridge Park and the East River, explore the natural beauty of Brooklyn at Prospect Park, Brighton Beach, and Botanic Gardens. With over 500 acres, Prospect Park is home to countless bird and tree species—particularly stunning in autumn. Brighton Beach offers a change of scenery with plenty of room to swim and sunbathe while the Brooklyn Botanic Garden boasts a lush oasis of native flora and fauna, a Japanese Garden pond, and so much more.
Sustainability
Brooklyn's sustainability efforts continue to bloom. As the Brooklyn Bridge Park occupies an old trade terminal and the Brooklyn Botanical Garden gives new life to a marshy wasteland—the borough has been building sustainable spaces for decades. Brooklynites are particularly proud of the area's sustainable irrigation systems, pesticide-free lawns, and growing sustainability initiatives—gathering beekeepers, builders, and passionate community members to transform underused brownfields, lots, roofs, and beyond into luscious green spaces that will be sustainably and lovingly maintained for years to come.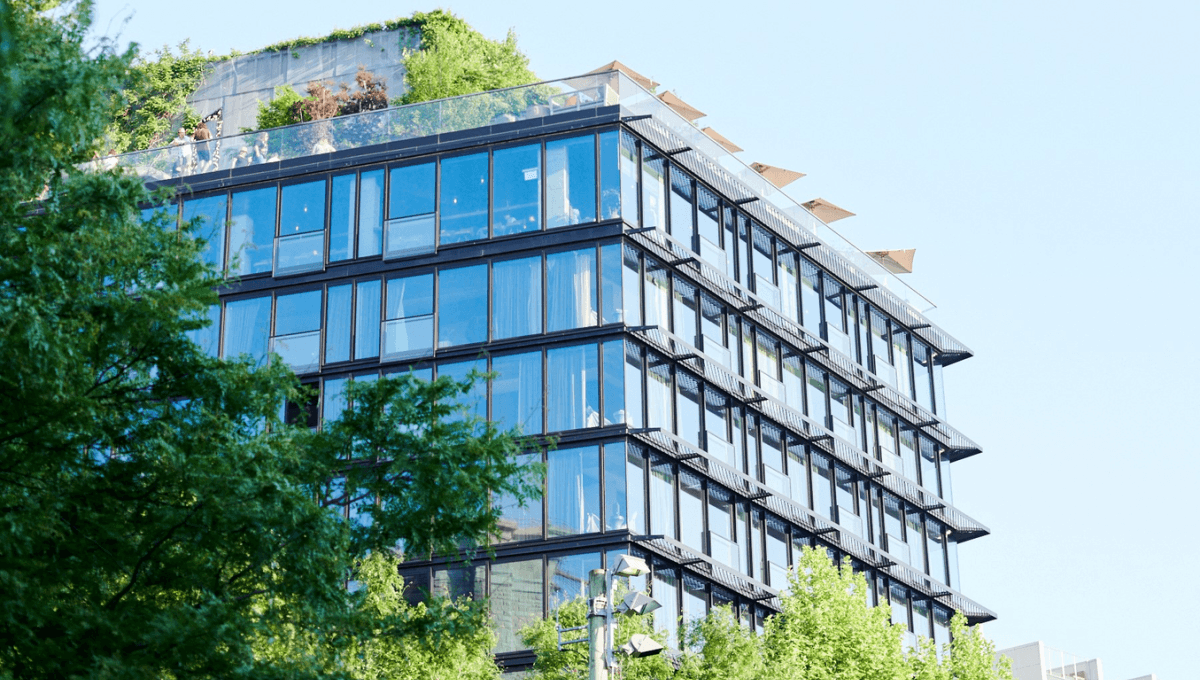 Your Favorite Moments
@1hotel.bklynbridge #1hotelbrooklynbridge
Steering the Future: Join Audi on the Journey Toward All-Electric Mobility
With an ambitious goal of phasing out the production of combustion cars by 2033, pioneering...
That's a Wrap: Our Favorite Sustainable Gifts for the Holiday Season
As the year comes to a close and we reach a time of reflection, we choose to express gratitude for...
A Message on Thanksgiving
The Gift Wrap That Keeps On Giving: Unveiling Wrappr's Story and the Winner of Our 2023 Artist Search
In celebration of our first successful Wrapped in Nature artist search, we sat down with both Wrappr...
Serving Solutions: How Copia Cooks Up New Ideas to Create a World Without Hunger
In a world where Americans waste three times more food than there are hungry mouths to feed, Copia...
Our Location
1 Hotel Brooklyn Bridge
60 Furman Street
Brooklyn, NY 11201
Located at Pier 1 on Brooklyn Bridge Park, just south of the iconic bridge in the Brooklyn Heights neighborhood and minutes from downtown Manhattan.