Sustainability
Nestled within the beautiful Brooklyn Bridge Park, 1 Hotel Brooklyn Bridge is a seamless extension of its natural surroundings. With an open pass-through that welcomes community members and visitors alike, a rainwater collection tank that supports the park's irrigation systems, and intentional landscaping and design that echo the area's rich history—immerse yourself in the skyline views, unique history, and natural beauty of Brooklyn Bridge.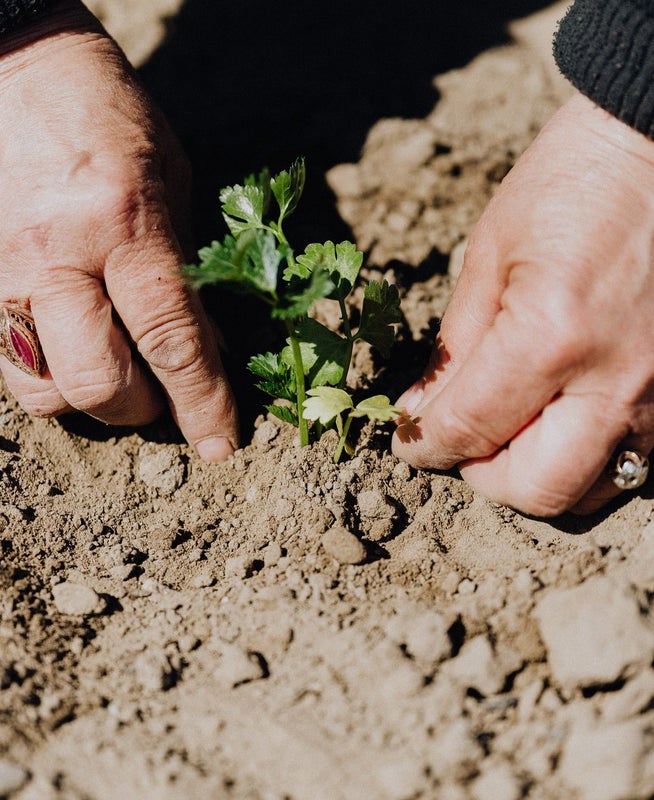 LEED Certified
This urban oasis is LEED Certified Gold and equipped with state-of-the-art energy-efficient heating and cooling systems, LED lighting occupancy-based thermostat controls, HVAC systems with energy recovery, and advanced monitoring. Through these targeted strategies, this sanctuary saves.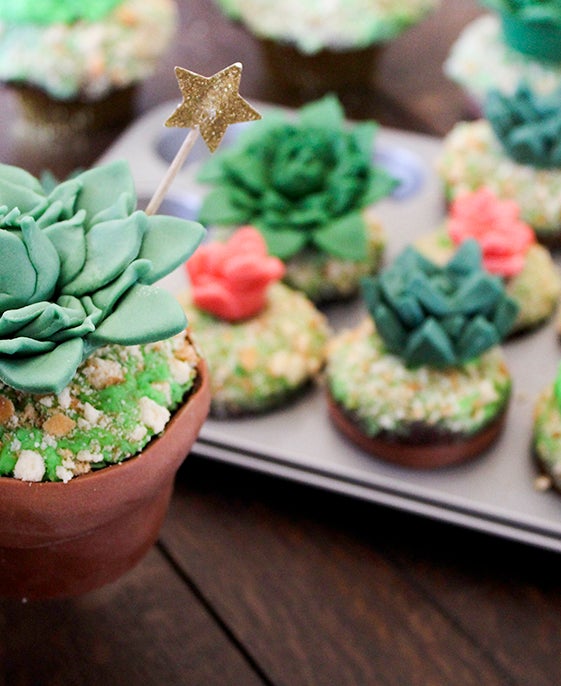 CO2 Offsets
25% of the roof is dedicated green space with garden beds overflowing with trees and shrubs, working diligently to produce oxygen, absorb carbon dioxide from the atmosphere, and reduce the urban heat island effect. We work to further offset our carbon emissions through waste diversion practices, advanced monitoring and metrics, and global carbon offset projects.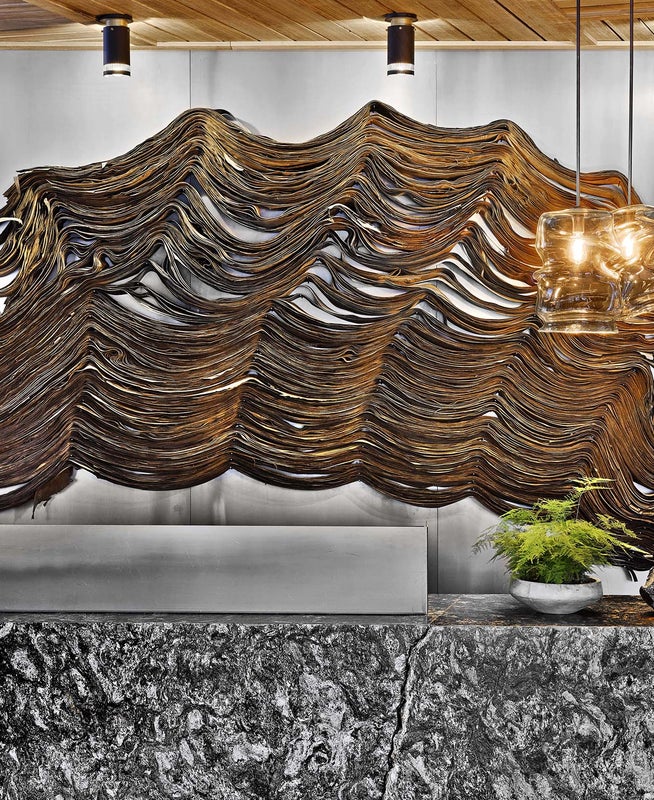 Supporting Causes That Matter
Whether that's directly supporting our amazing non-profit partners through charitable events or using our platform to raise awareness and ignite positive change, we're committed to honoring and uplifting the planet, people, and culture in the places we call home.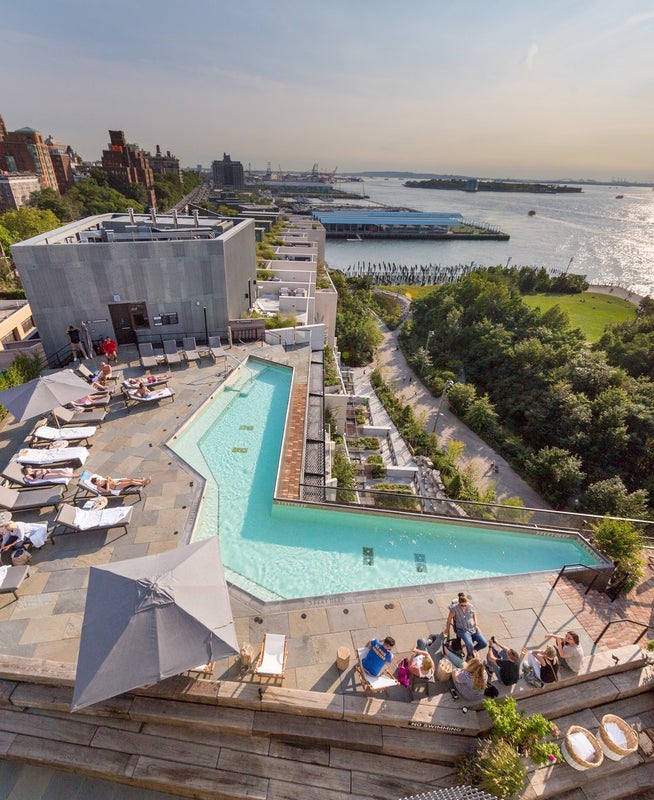 Environment
Protecting Our 1 World
Situated within the park and next to the waterfront, 1 Hotel Brooklyn Bridge offers a unique opportunity to get closer to nature in the heart of the city. Take in panoramic views of the East River and Manhattan skyline as you relax among the thriving greenery, industrial materials, and thoughtful touches of this sustainable sanctuary.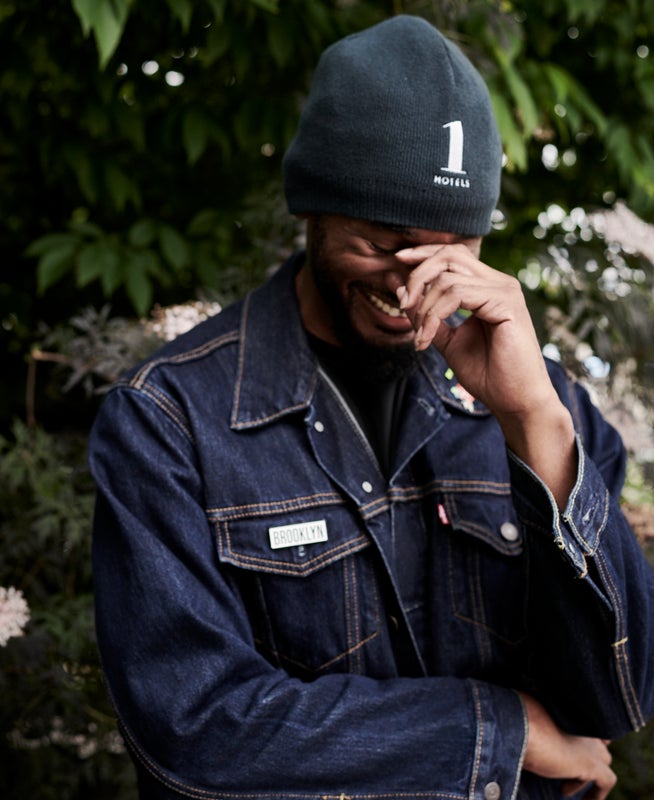 People & Equity
Supporting Our People & Communities
Our people are our most precious assets. From design & construction to operations to partnerships, we're committed to keeping Diversity, Equity, and Inclusion at the forefront of our hearts and minds, cultivating diverse teams that honor New York City's culture, promote its prosperity, and uplift its communities.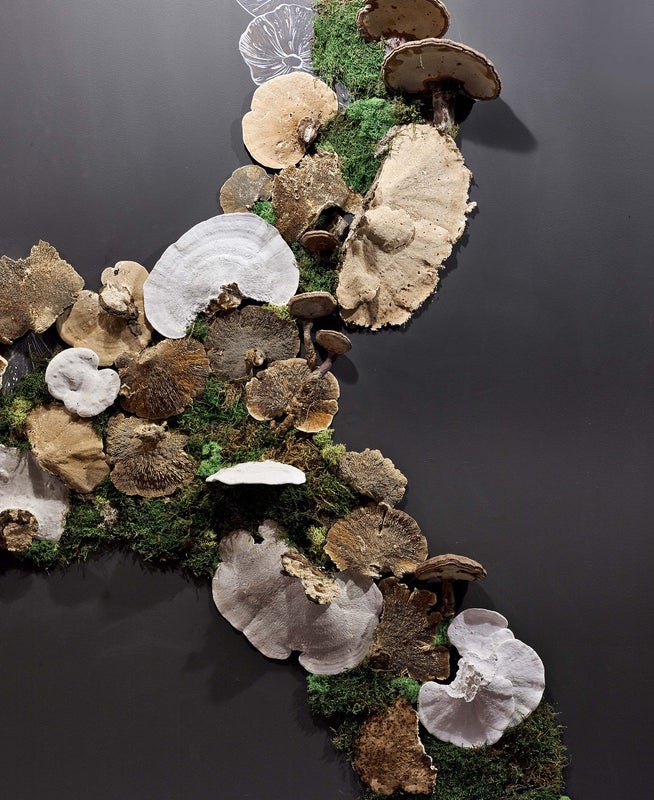 Prosperity
Growing Mindfully & Transparently
1 Hotel Brooklyn Bridge is living proof that luxury hospitality, city living, and sustainability can exist in harmony. Years of collecting data regarding carbon emissions, energy consumption, water stewardship, waste diversion, DEI, biodiversity, and beyond have allowed us to remain true to our mission and reduce our impact on the environment as we grow. This urban oasis truly embodies the long-term resiliency of our properties and represents our strategy for growth and impact.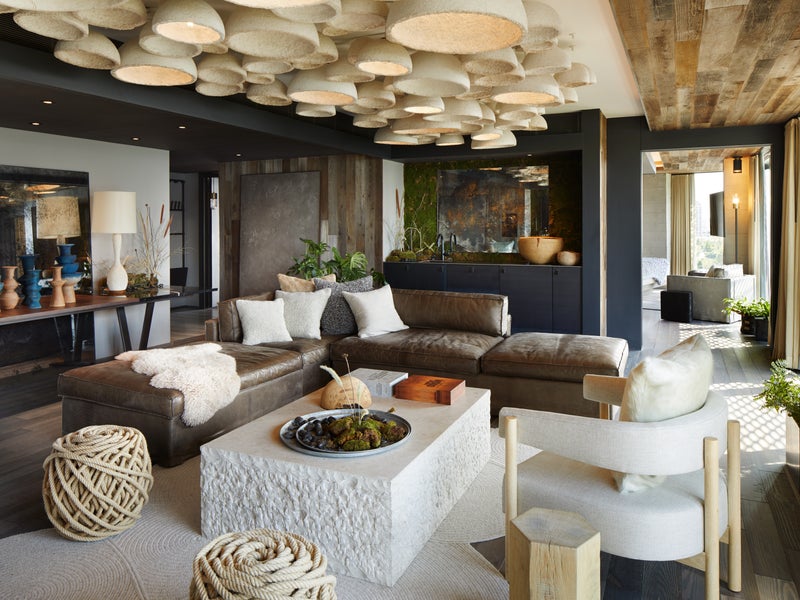 Meaningful Materials
We designed 1 Hotel Brooklyn Bridge to align with Brooklyn's values, partnering with local artists to incorporate Brooklyn-made furnishings and local materials. Throughout the sanctuary, you'll find repurposed shipping pallets, furniture made with reclaimed wood from the Domino Sugar Factory, and glass from a Brooklyn-based glass blowing studio. Our design ethos remains true to the history of Brooklyn, nodding to its influential role in the evolution of manufacturing, honoring the influence of the Navy Shipyard, and appreciating all the packing and shipping that used to take place in this space.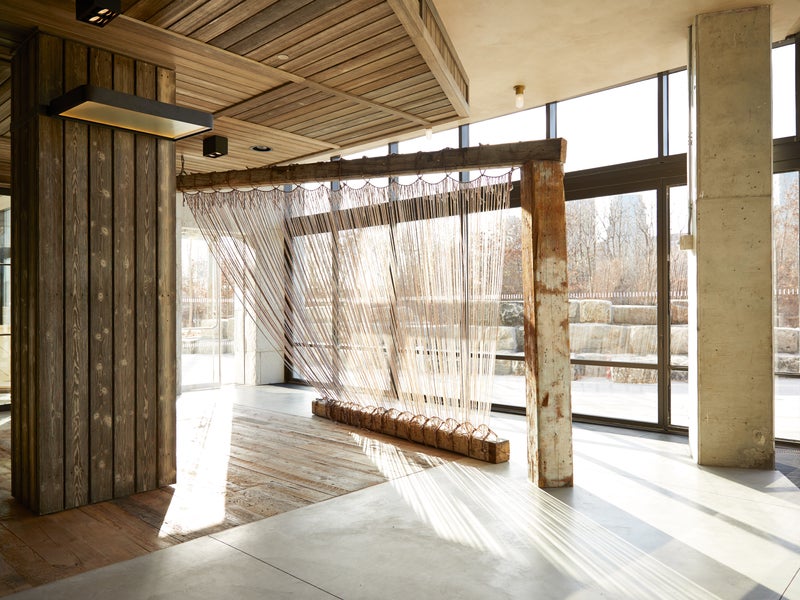 Nature as Art
From the 25-foot green wall in the lobby lounge to the "Waterline" murals in select guestrooms that pay tribute to the rebuilding efforts after Hurricane Sandy, the incredible art throughout 1 Hotel Brooklyn Bridge reminds us of the beauty and power of nature while honoring the city's rich history and culture. Many of the featured artists are New York natives, sharing their unique perspectives through mindful materials and inspired designs.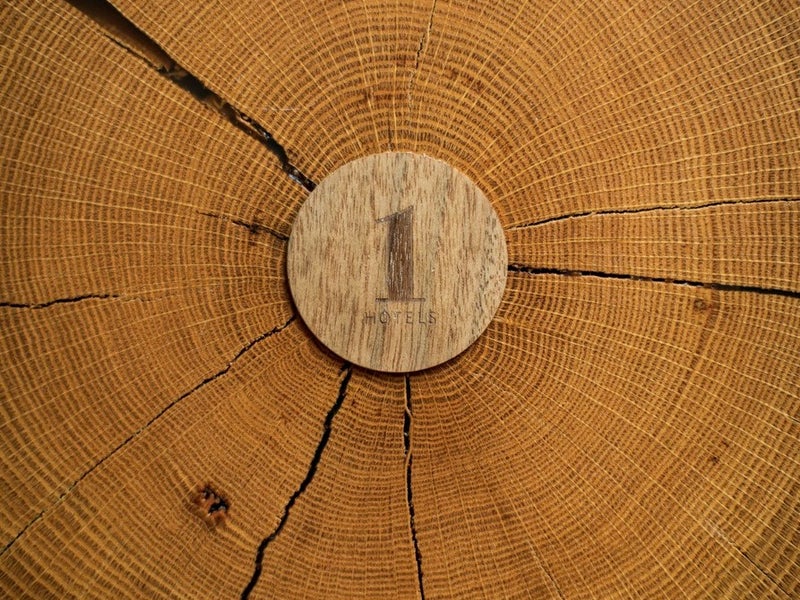 Mindful Moments
Whether it's the wooden key card you use to enter your room, the Full Moon Meditation that centers you, or the 'Supper That Sustains Us' event you share with us—there are mindful moments waiting for you around every corner of this urban sanctuary. Each one of these thoughtful touches aims to evoke a sense of mindfulness and well-being while uplifting and celebrating the world around you.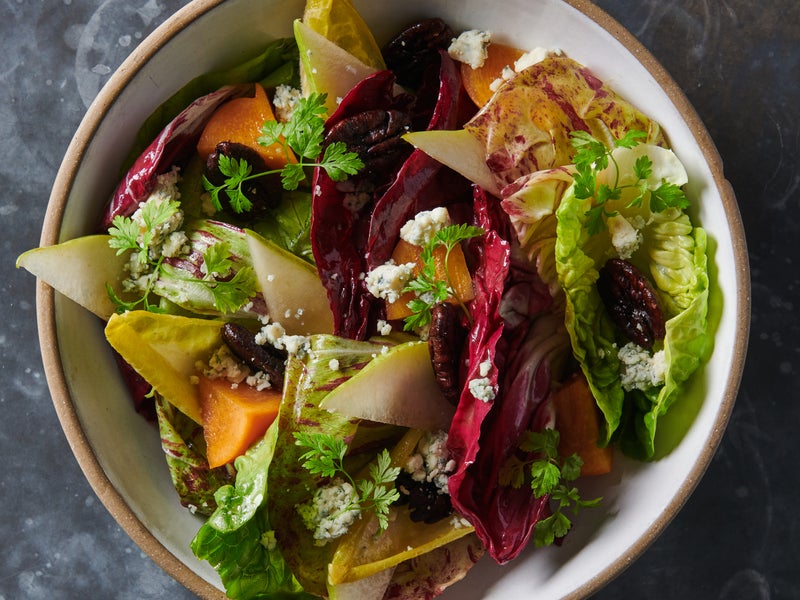 Indulge Guilt-Free
Our menus celebrate New York City's diverse and eclectic food culture, spotlighting local ingredients sourced from regional farmers, fishers, bakers, and makers. From the organic Live Pure Smoothie Cubes that reduce food waste at Neighbors to the locally-sourced, farm-fresh dishes & zero-waste cocktails at The Osprey, indulge guilt-free knowing each taste supports local purveyors, waste diversion, and sustainable food systems.
Mind & Movement
Rooted in the spirit of mindful living, the mind and movement program at 1 Hotel Brooklyn Bridge is all-encompassing, offering you an incredible chance to cultivate total wellness and realign your mind, body, and spirit. With intuitive nature-inspired treatments at Bamford, personalized workouts at The Field House, and an array of excursions and adventures on and off property—cultivate wellness while exploring the city and nature from sunup to sundown.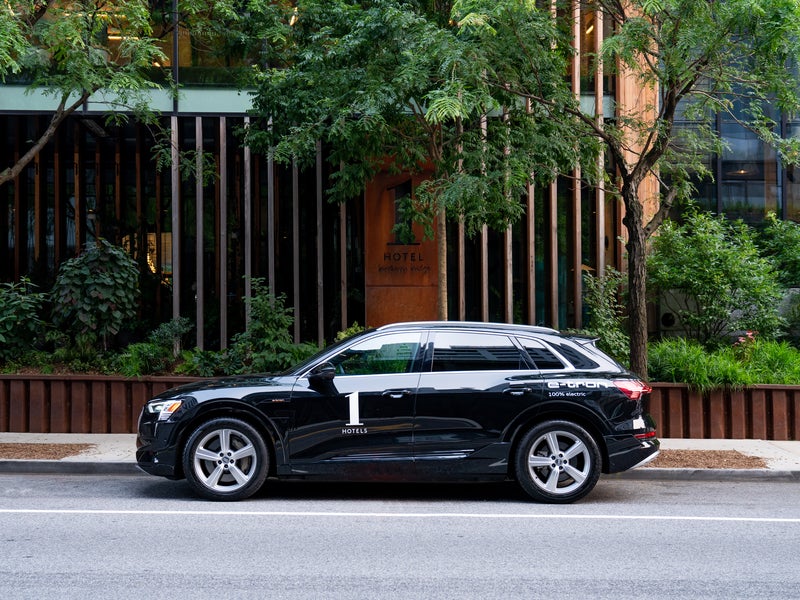 Good Energy Is Clean Energy
1 Hotel Brooklyn Bridge was designed to optimize energy efficiency. The building's trapezoidal shape maximizes natural light, and our strategic sunshades reduce heat buildup and minimize energy consumption. We also utilize intelligent lighting controls, base building management systems, innovative ventilation systems, and a green roof to reduce the building's overall environmental impact. When you leave the property, explore the city through a number of green transportation options—from walking to driving in our 100% electric Audi e-tron house cars.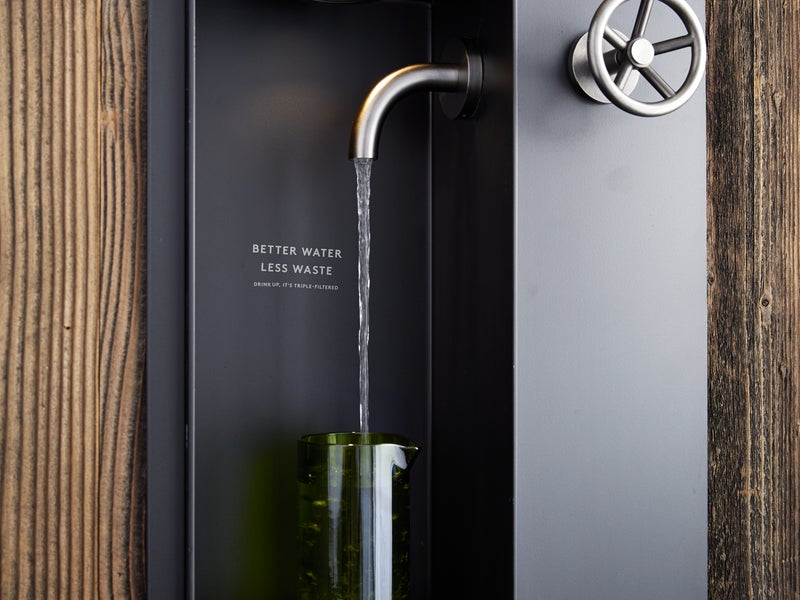 Water Management and Stewardship
On the roof of this urban oasis, you'll find a special rainwater collection system that transports water to our underground tank. We donate this water to the park for sustainable irrigation. For our on-site landscaping, we use irrigation systems controlled by timers and weather-based data. Throughout the sanctuary, we also utilize low-flow fixtures, real-time monitoring, and a base-building filtration system to provide you with high-quality (LEED*) filtered drinking water.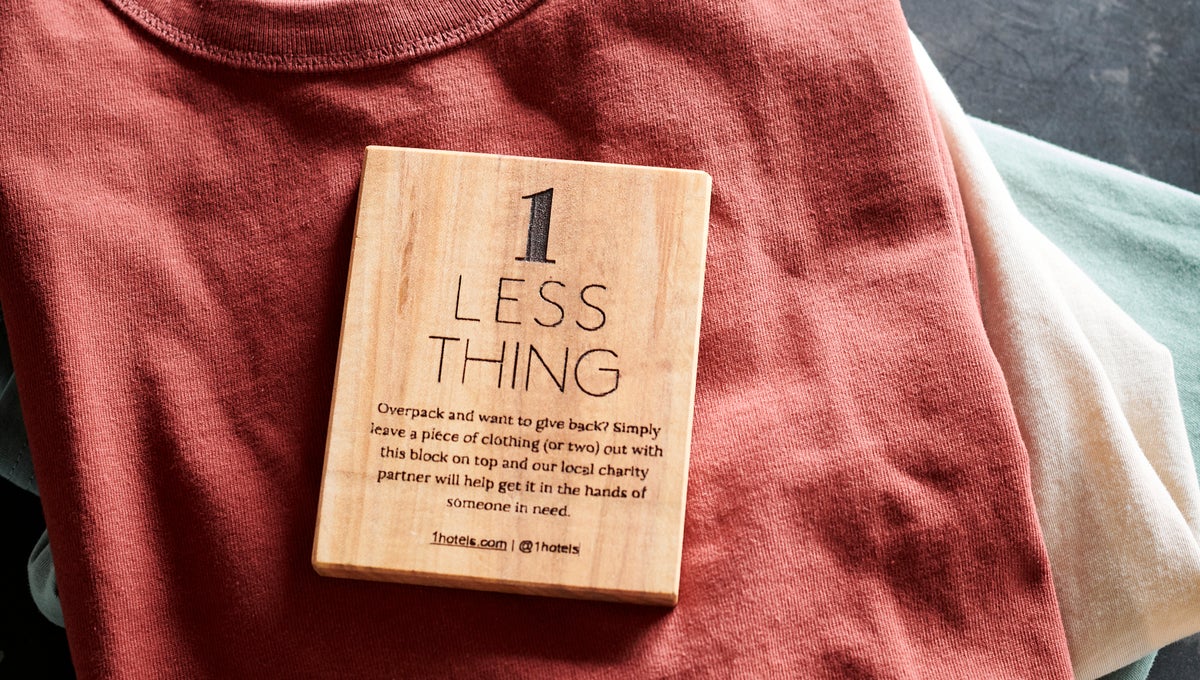 Partners
Through our amazing partnerships with local non-profits such as Housing Works, Too Good to Go, Billion Oyster Project, and beyond—we take pride in uplifting the vibrant community of Brooklyn through our charitable initiatives. From healthy waters to equitable food systems, we take a holistic, open-minded, and hands-on approach to generating positive change in the community.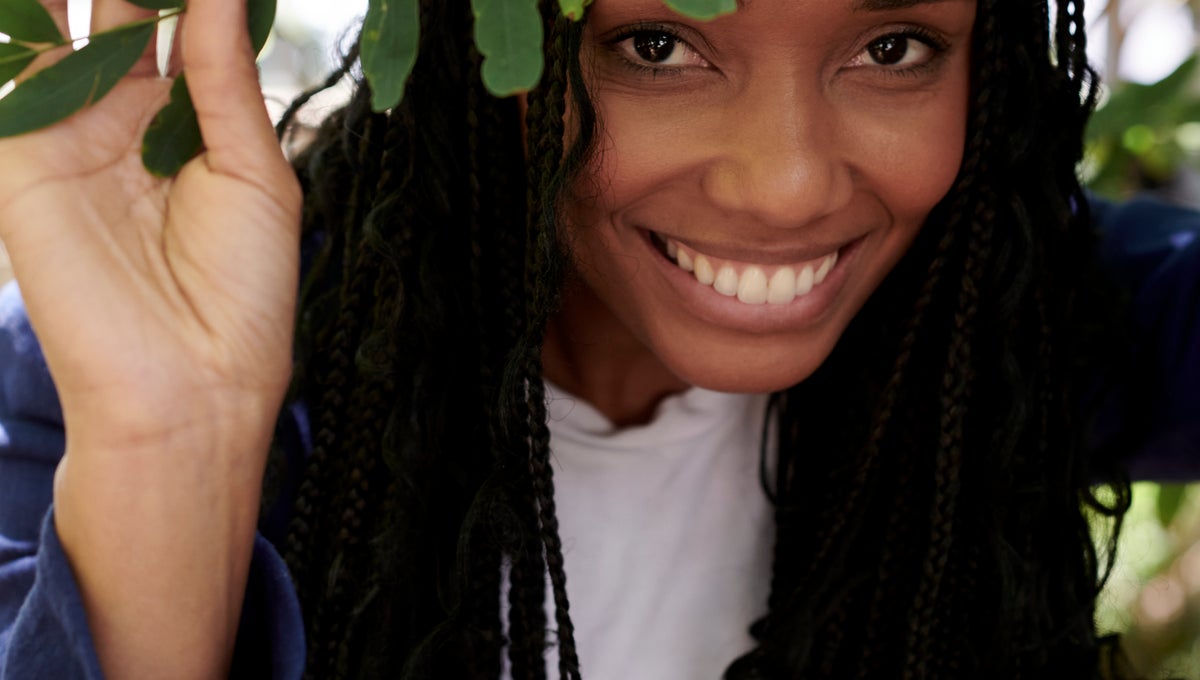 Diversity, Equity, and Inclusion
We set a goal to increase Black representation in leadership to 15% and female representation in leadership to 50% by 2024. At the end of 2022, we've already reached 10% BIPOC representation and 43% female representation. We can't wait to continue to build diverse, well-rounded teams.