Gather
Space to gather. Reasons to celebrate. Your one-of-a-kind event fits perfectly in this unique space.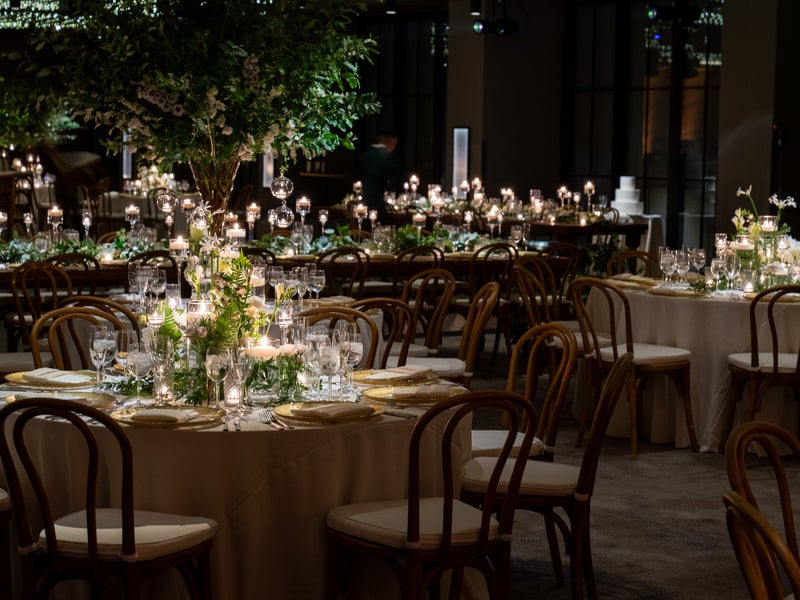 Spaces
In nature, everything is interconnected. Connect with others in one of 1 Hotel Brooklyn Bridge's private meeting rooms, serene public spaces or the fully equipped screening room. Whether it's for an intimate gathering or large event, discover your perfect space and we'll provide the rest. Our event spaces in Brooklyn are perfect for everything from intimate gatherings to large celebrations.
With spaces that range from 280 sq ft to 11,000 sq ft, alongside 193  guest rooms and suites, there is truly something for everyone.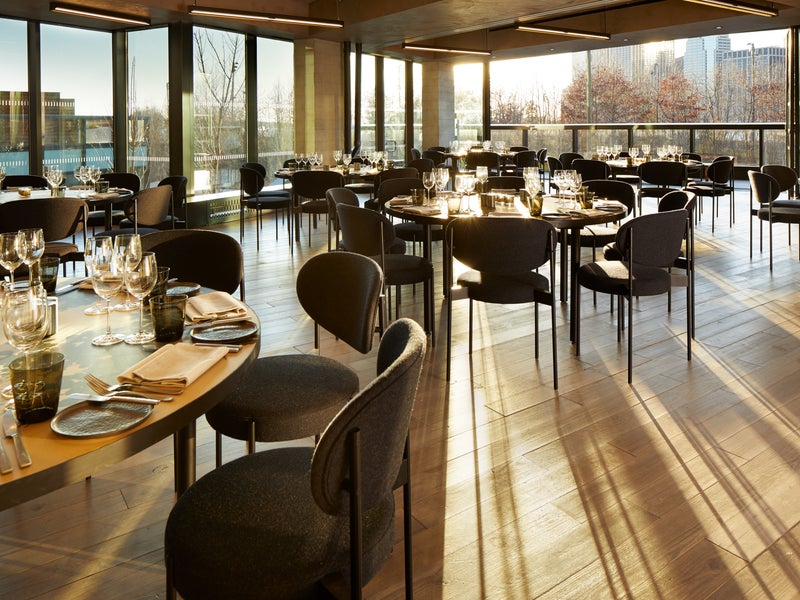 Events
1 Hotel Brooklyn Bridge offers everything you need for your business functions, wedding or celebrations, including unique spaces, state of the art technology, turnkey event planning, and farm-stand fresh food and drinks.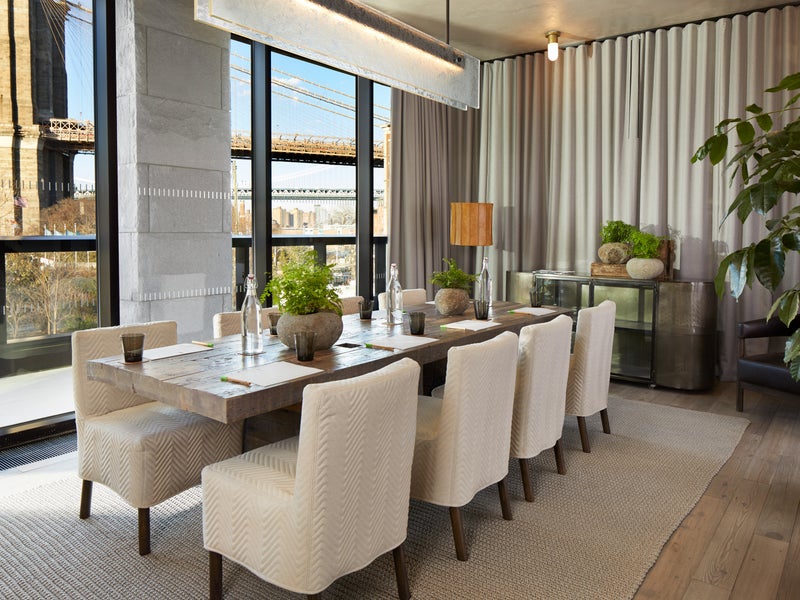 Meetings
Find a unique space for your meeting. Turnkey event planning makes it easy to add elements like digital guides and theme-based modules for mindful meetings. Play your content and stream presentations in tech-ready meeting rooms.
Weddings
From a small intimate ceremony for two, to a reception party for 90, celebrate your special day with 1 Hotel Brooklyn Bridge. Custom planning will create an unforgettable wedding suited to your taste.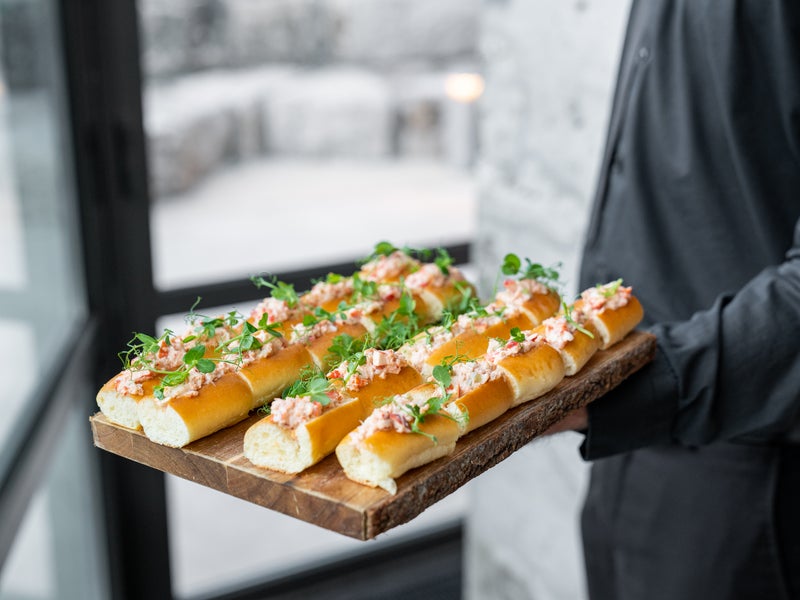 Catering
Make your event farm-stand fresh. The culinary team can create food and drink options unique to your event and needs and taste.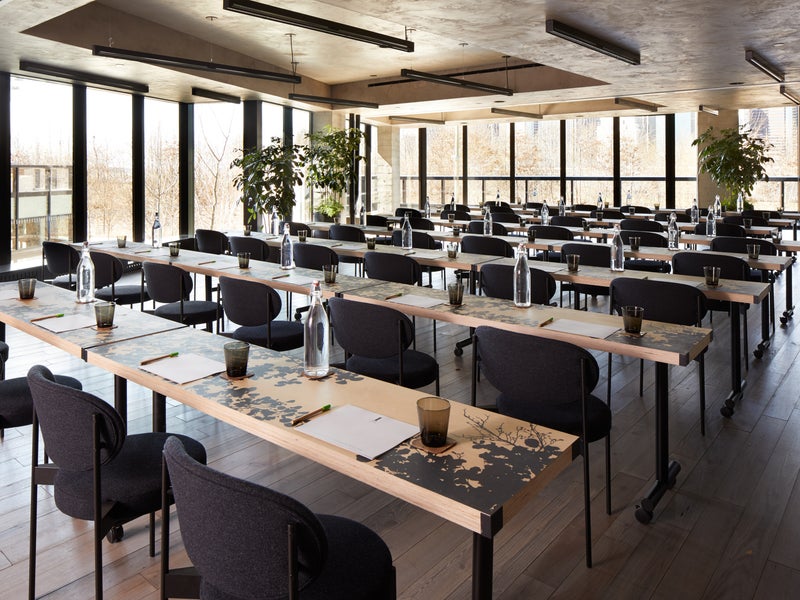 RFP Form
How can we help you create a memorable meeting or event? Submit a request for a proposal and we will respond promptly with answers and options to help you plan.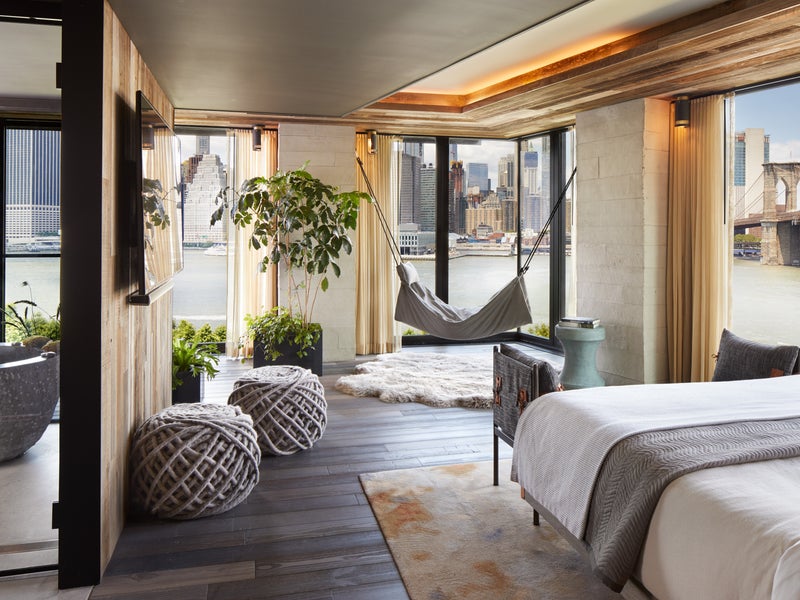 Sustainable Design
1 Hotel Brooklyn Bridge's design balances refined elements with a comfortably curated atmosphere, inspired by the creativity and craftsmanship of local artists, builders, chefs, and the surrounding community. All design choices and materials are used purposefully and thoughtfully with an emphasis on using existing structural and reclaimed materials sourced throughout Brooklyn.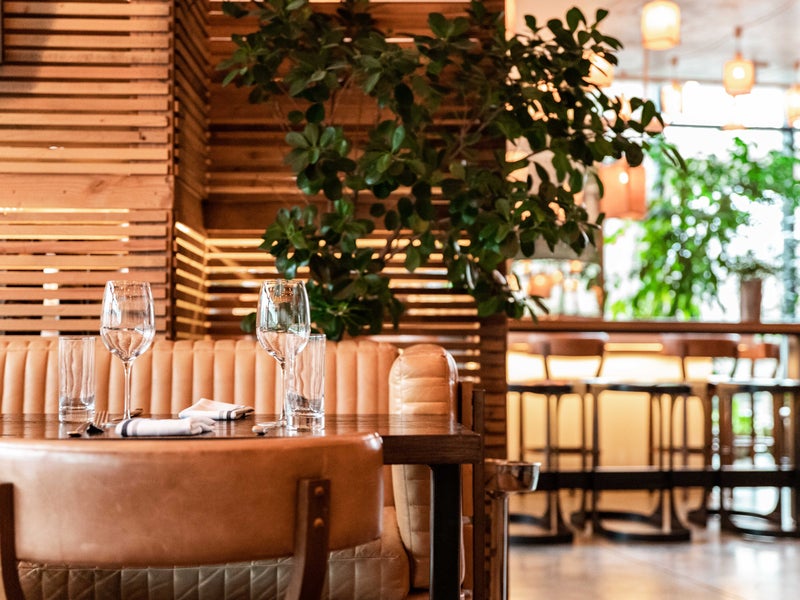 Sustainable Food Practices
The hotel's menus spotlight local ingredients sourced from regional farmers, fishers, bakers, and makers. Indulge knowing each bite and sip supports local purveyors, waste-diversion, and sustainable food systems.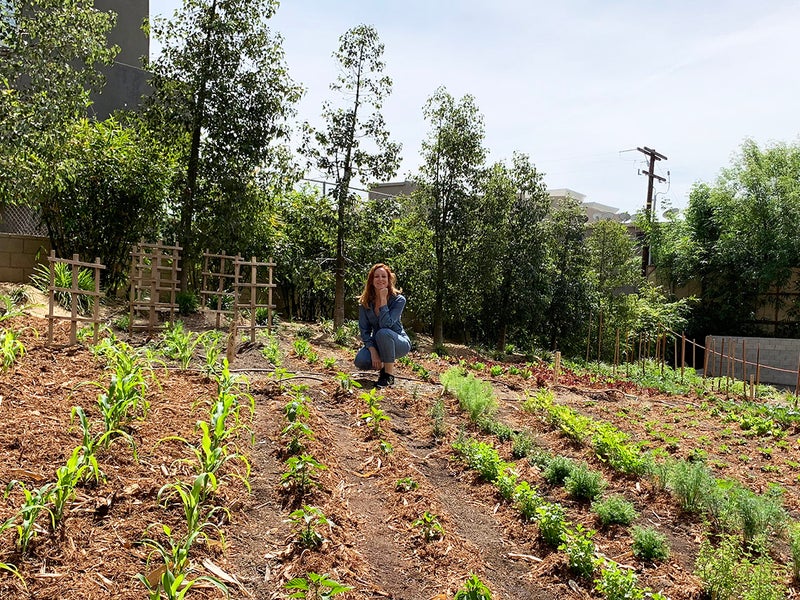 Local Love
The hotel's culinary team takes pride in their relationships with the local farmers, purveyors who supply their kitchens with high-quality, sustainably-made products. Farmers across New York, New Jersey, and Pennsylvania provide us with quality, fresh produce so our guests can savor the seasons while the hotel works to preserve the environment by purchasing local.
Wellness Enhancements
At 1 Hotel Brooklyn Bridge, we offer elevated extras to further enhance your next meeting, event or wedding. With a multitude of wellness offerings to add to your experience, our team will curate a package that works for you.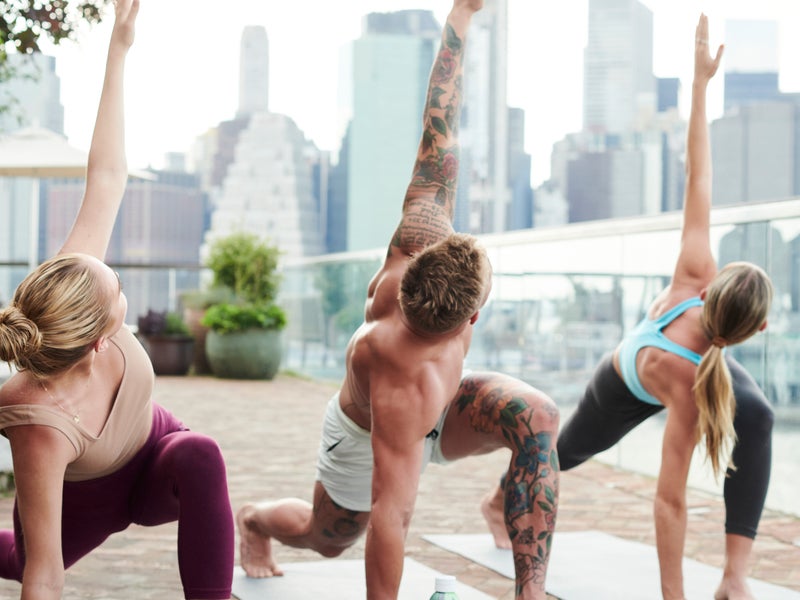 Mind & Movement
We know you have a lot on your mind. Take a moment to center yourself with a private yoga class for you and your group or a personal training session just for you.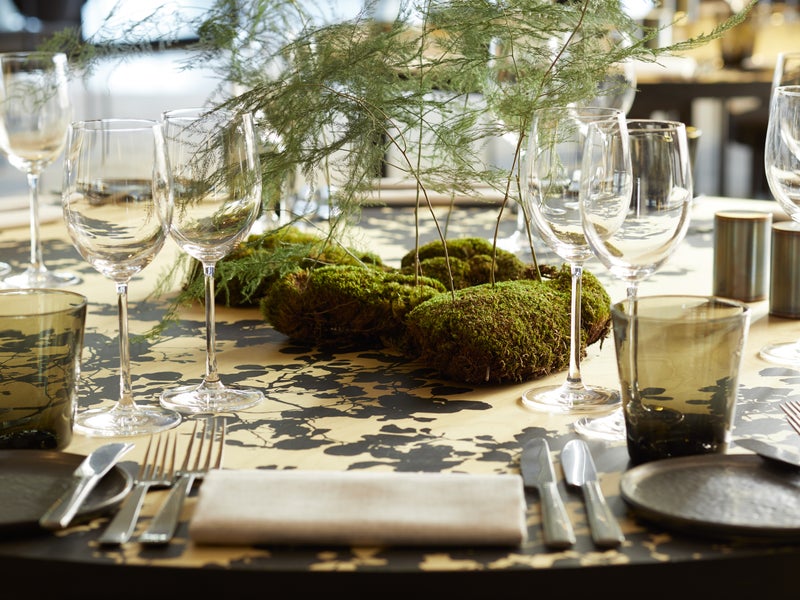 Our Safety & Health Measures
We've Got Your Back
We've missed you and can't wait to welcome your next meeting or event to our sustainable sanctuary. To do so safely and cautiously, we've made some noticeable and necessary changes to our operations. We consulted with leading health experts and our new director of environmental health and safety to construct a plan in accordance with CDC and WHO guidelines that takes into account the complete experience for your gathering.