Private Event Venues
Space to gather. Reasons to celebrate. Your one-of-a-kind event will fit perfectly in any of these unique venues.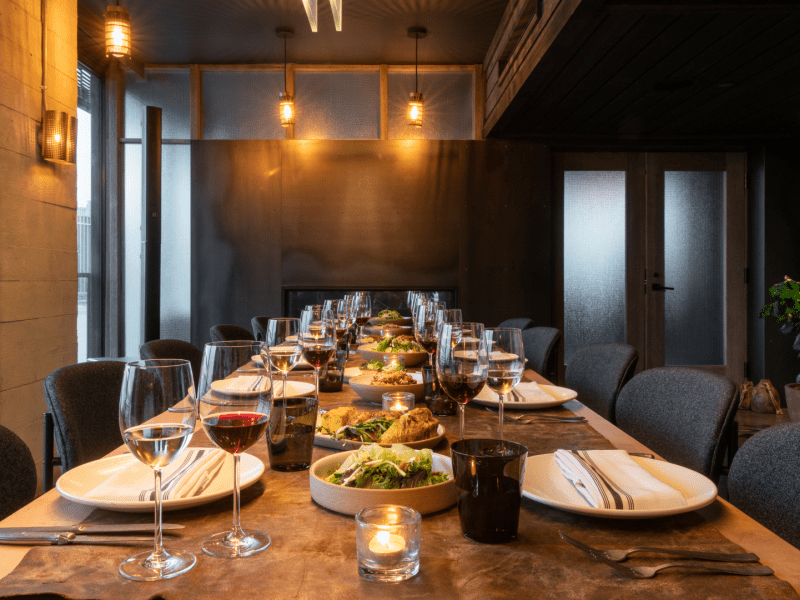 Event Spaces for Any Occasion
1 Hotel Brooklyn Bridge offers everything you need for your business functions, wedding or celebrations, including unique spaces, state-of-the-art technology, turnkey event planning and farm-stand fresh food and drinks.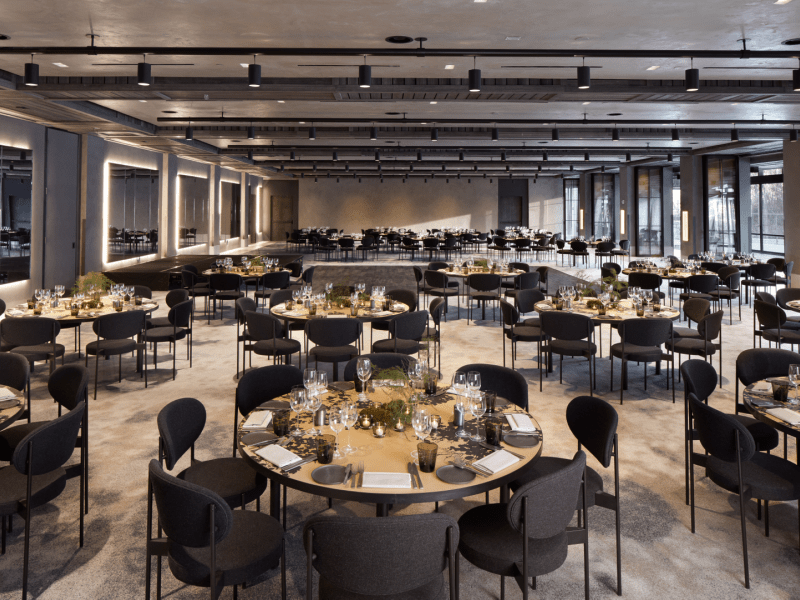 5,545 sq. ft. | up to 600 guests
Meadow Rue
Gather by the park. The 5,545-square-foot Meadow Rue has space to accommodate 400 people seated, or 600 people reception-style. Host your grand event in our spacious ballroom. From weddings to corporate retreats, Meadow Rue can transform into two smaller spaces to accommodate any event need. Located adjacent to Brooklyn Bridge Park, you will feel at one with nature.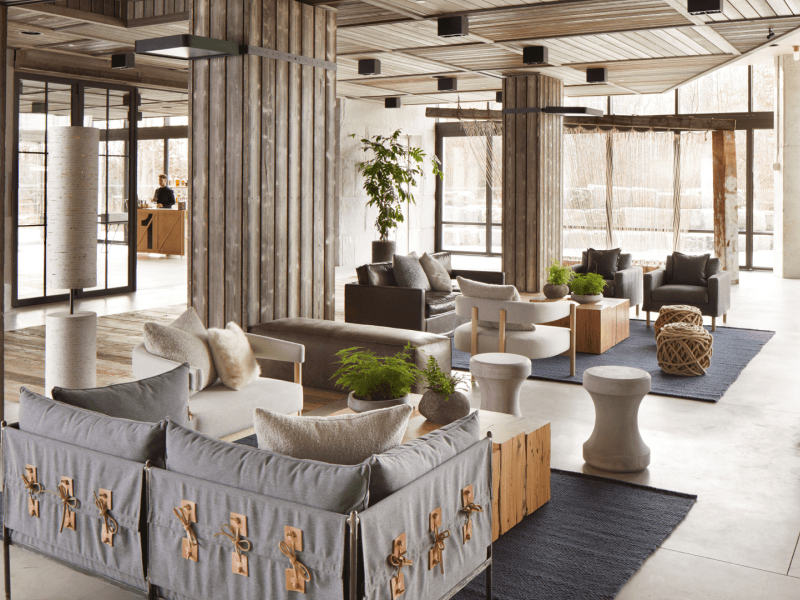 5,000 sq. ft. | Up to 280 guests
Social Space
The 5,000 square foot Social Space is detailed with natural lighting and glass air walls. Entry at park level, the flexible, open space is located between the Meadow Rue Ballroom and Brooklyn Bridge Park.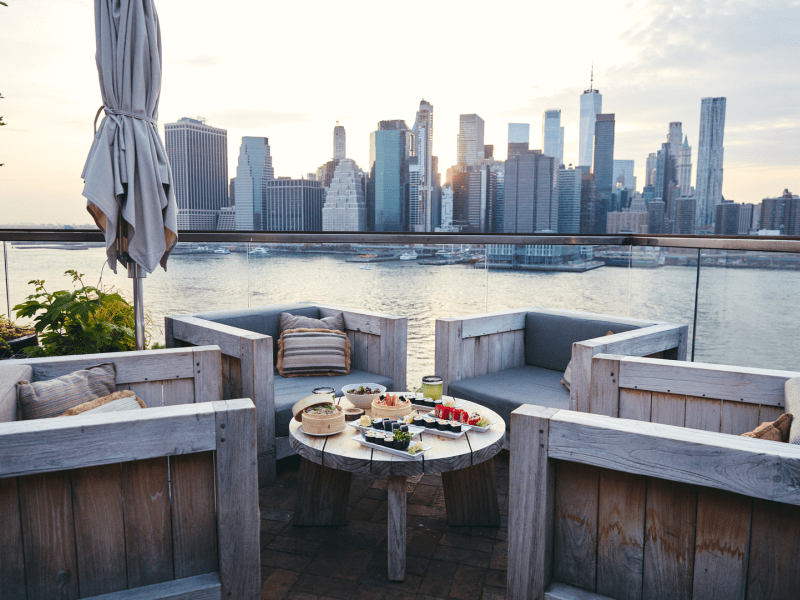 3,500 sq. ft. | up to 500 guests
Harriet's Rooftop
Host your next event on Harriet's Rooftop at 1 Hotel Brooklyn Bridge. Our waterfront rooftop space sets the scene with sweeping views of the Manhattan skyline and Brooklyn Bridge, coupled with delicious dining and drinks from the 1 Hotel Brooklyn Bridge culinary team.
2,800 sq. ft. | up to 100 guests
Harriet's Lounge
Nestled in a green oasis on the 10th floor of 1 Hotel Brooklyn Bridge, against a backdrop of panoramic views of the Manhattan skyline, Harriet's Lounge preserves the values of an old-fashioned cocktail lounge with 2,800 sq ft of space to entertain. With 2 hospitality suites, our flexible lounge is perfect for private receptions and special events,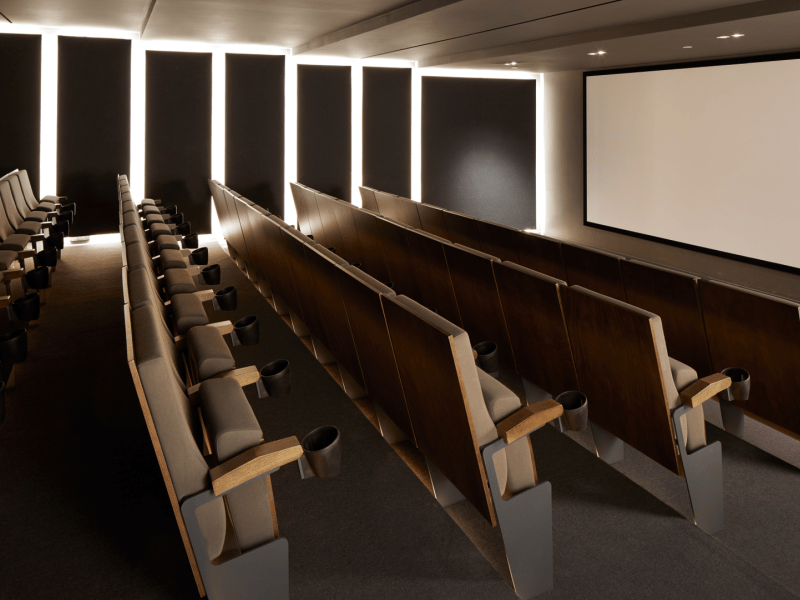 1,250 sq. ft. | up to 50 guests
Screening Room
Host a private viewing or large-scale presentation for 50 guests. Our Screening Room is designed with comfortable seating for up to 50 guests, a full HD-digital projection and a 15' screen with a 2.37 aspect ratio. The room is equipped with Meridian DSP520 speakers and JL Audio in-wall subwoofers.
210 sq. ft. | Up to 15 guests
Saltgrass
Host a board meeting or enjoy a private dinner in this adaptable space, detailed with built-in sound, connectivity and 60-inch flat screen televisions.Welcome up to 10 guests seated or 15 reception-style.