Gather
Meetings and events here are one of a kind. We have everything you need, including more than 14,000 square feet of highly functional spaces, state-of-the-art technology, turnkey event planning, and custom menus by Executive Chef Ginger Pierce. Did we mention the views?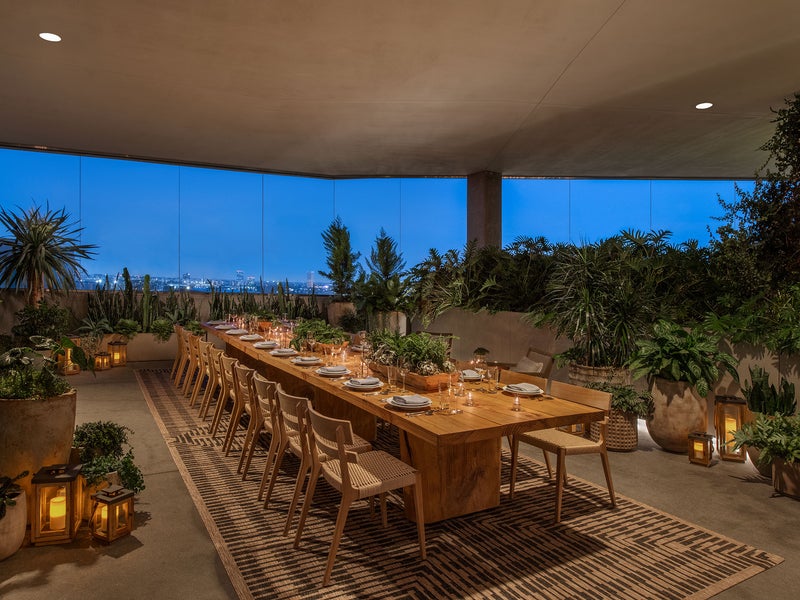 Certified Sustainable Gatherings
Gather, celebrate, and bring your vision to life in a way that maximizes your event's lasting impression—but minimizes its environmental impact. Certified Sustainable Gatherings offers a beautiful opportunity to unite all hosts (that's you!), vendors, and guests around the common purpose of nurturing and safeguarding the planet and its people. 
Spaces
Highly functional. Tech-forward. Bright and light. Those are just a few ways to describe our unique venues. And the views? Let's just say we hear "breathtaking" quite a bit. From intimate gatherings to large celebrations, discover your perfect space and we'll do the rest.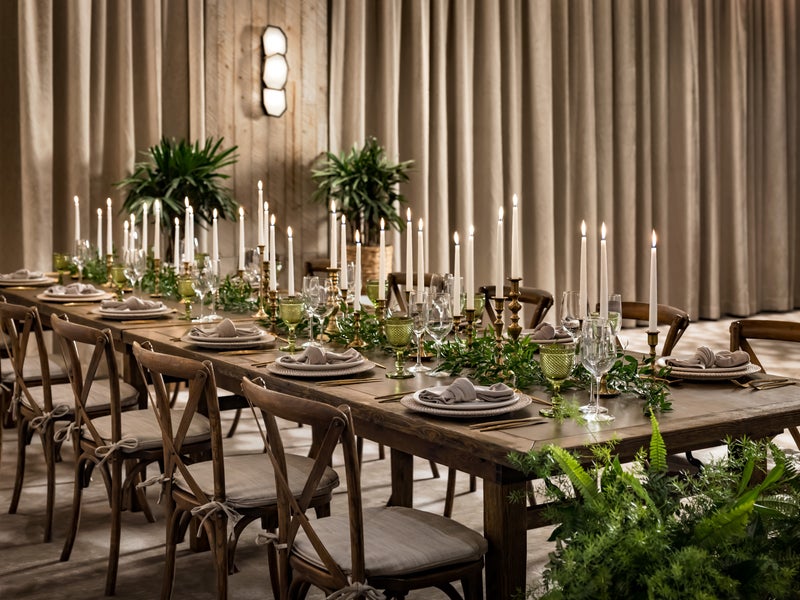 Weddings
Your Hollywood romance deserves a picture-perfect wedding, accented by stunning views of LA and the Hollywood Hills. Let us help you plan a celebration of love as beautiful and unique as nature itself. Celebrate with us, and watch love grow.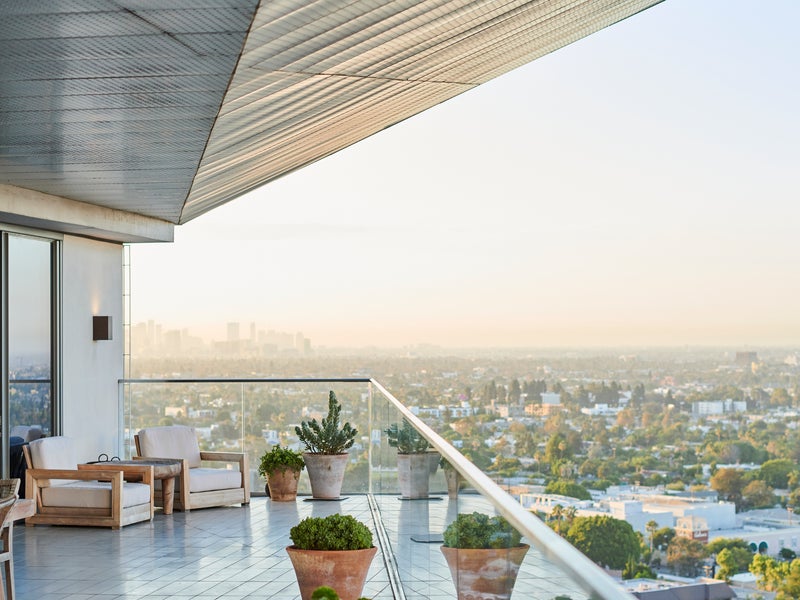 Film & Photo Shoots
From our meeting spaces to the penthouses, 1 Hotel West Hollywood is ready for its close-up. But we won't steal the spotlight. We're just happy to serve as the one-of-a-kind setting for your film, television, commercial, ad, or press junket.