Mind & Movement
We've partnered with some of the world's top personal trainers to create a state-of-the-art gym and provide their exclusive training services.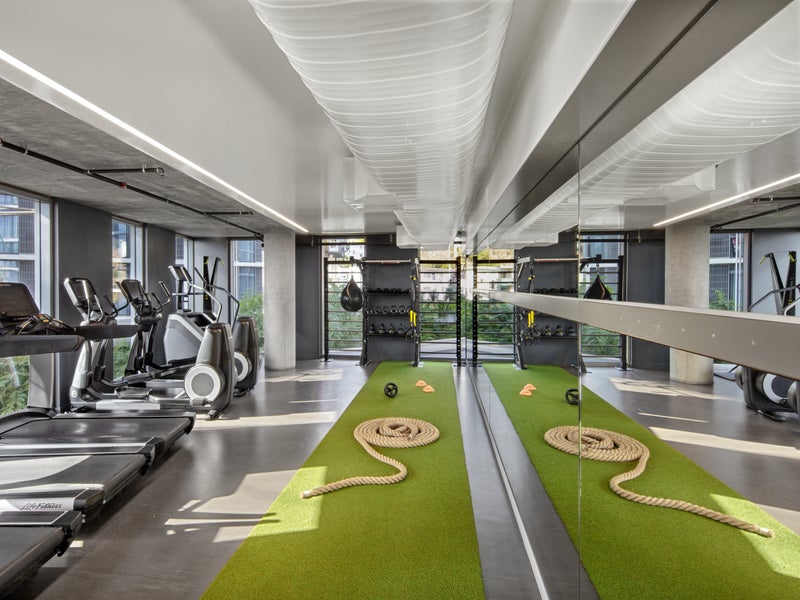 The Field House Gym
Recharge 24/7 at our gym with state-of-the-art weight training and cardio equipment. Floor-to-ceiling windows bring the outdoors in, with natural light and views of the city and Hollywood Hills.
HOURS
Daily | 24 Hours
Group Classes
Get inspired in group fitness and wellness classes, complimentary for hotel guests.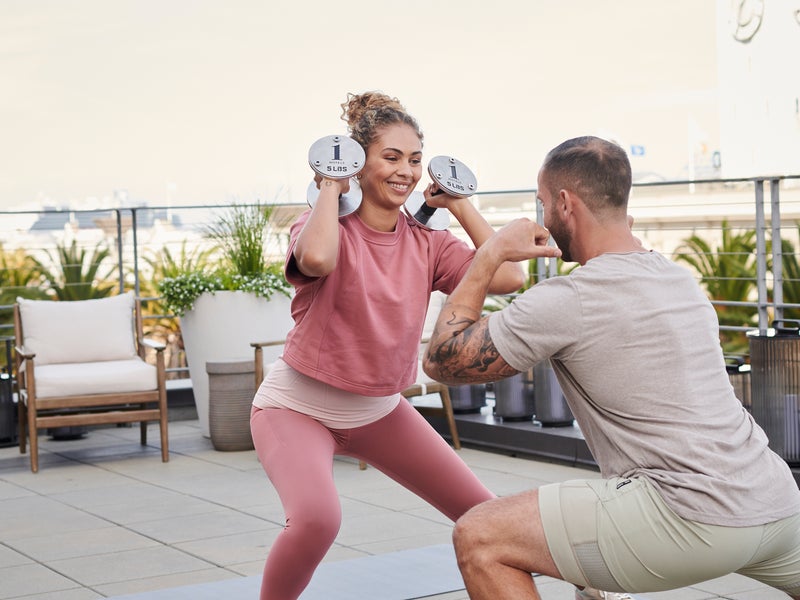 Personal Training
Stay fit and own your day with a one-on-one training session from an elite trainer. Choose from a curated selection of fitness experiences including strength and conditioning, HIIT, boxing, and more.
Book your personal training session by emailing [email protected]. 
HOURS
Monday - Friday | 5am - 9pm
Saturday - Sunday | 8am - 12pm
Yoga & Movement Coach
Natalia Grace
Natalia is a former professional jazz and modern dancer. Internationally certified through Yoga Works, Natalia's mentors were Birgitte Kristen and Jesse Schein. She studied the art of Intentional Sequencing and Kula style of yoga with Wanderlust founder Schuyler Grant and Functional Mobility with Matt Phippen. She teaches Pranayama, Hatha, Vinyasa, and Restoratives and also guides retreats, meditation circles, and ceremonial style yoga workshops. Natalia is big on Somatic Experiencing.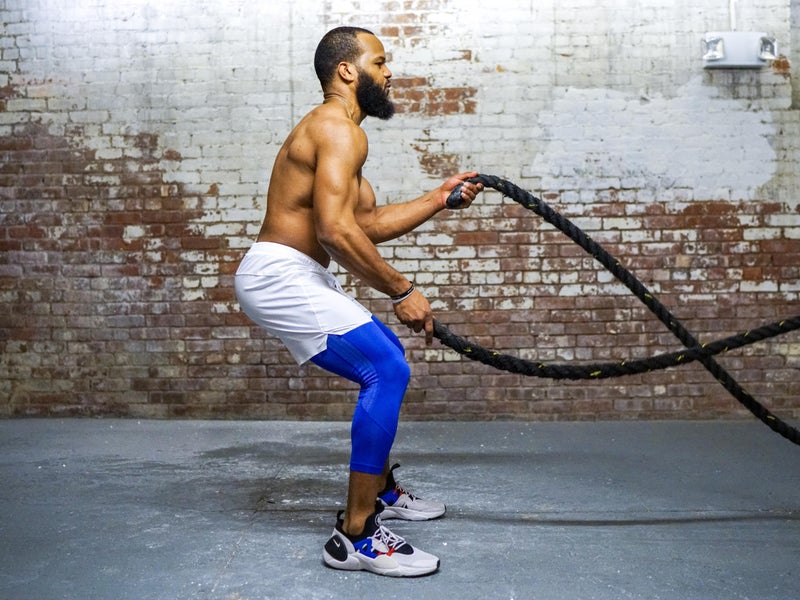 Eddison Brown
Eddison is a Certified Fitness Trainer based in Los Angeles with over eight years of experience ranging from functional fitness, corrective exercise, nutrition, program design, and strength and conditioning. He specializes in body composition, weight loss, improvement of biomechanics, and enhancing everyday performance. Eddison creates personalized programs all of his clients so that they can achieve their desired goal and adopt a healthier and enjoyable lifestyle.