Taste
Savor the bounty of California with every bite and sip at four distinctive restaurants and bars, plus fresh takes on poolside and in-room dining. And don't miss 1 Hotels' signature Lobby Farmstand.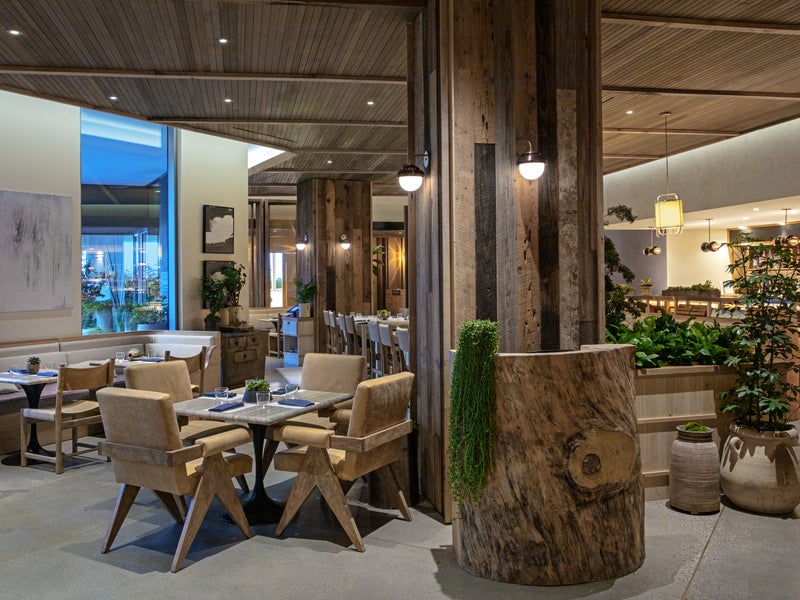 1 Kitchen
At 1 Kitchen West Hollywood, Chef Ginger Pierce serves up fresh, local, and sustainably sourced farm-to-table Southern California cuisine.
HOURS
Daily | 7am - 4pm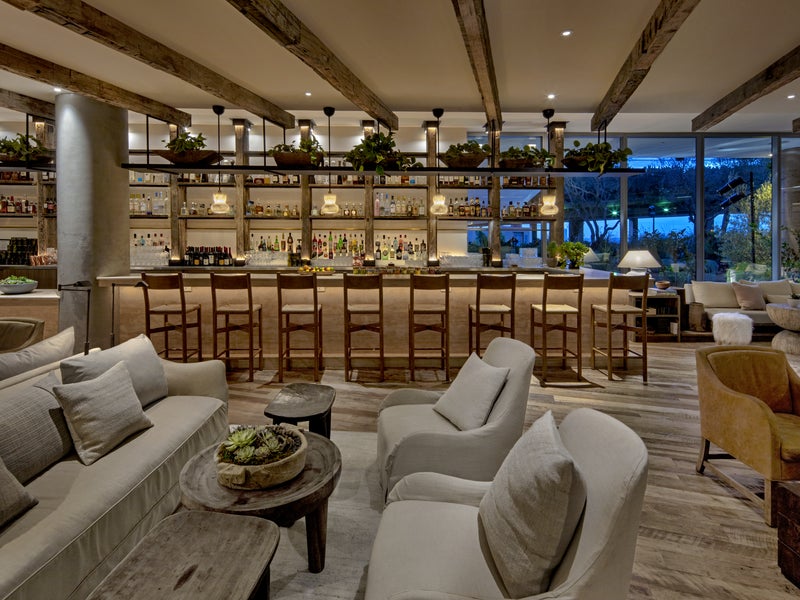 Juniper
A refuge beneath the action of the Sunset Strip, Juniper is a lounge that's rooted in a sense of place.
HOURS
Sunday - Wednesday | 4pm - 12am
Thursday - Saturday | 4pm - Close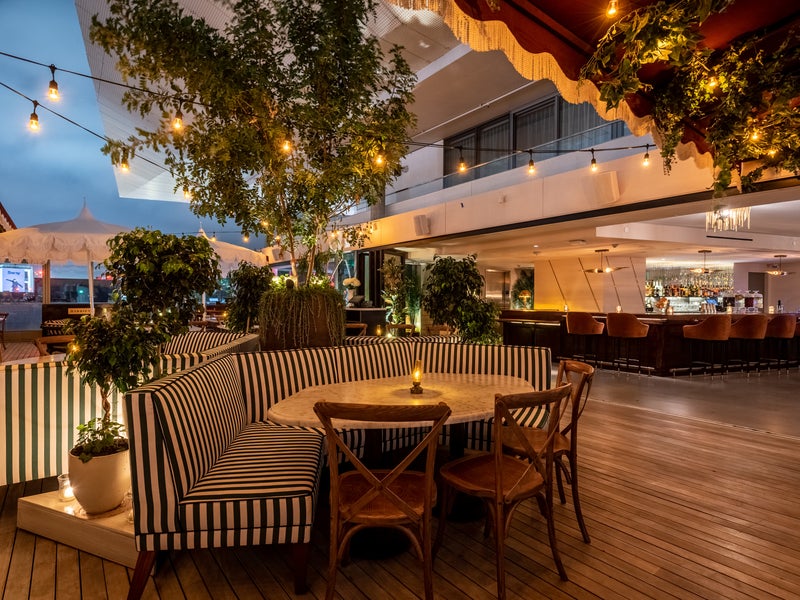 Harriet's Rooftop
Revelry with a remarkable view. The h.wood Group presents Harriet's Rooftop, an elevated cocktail lounge at 1 Hotel West Hollywood, boasting unparalleled panoramic views of Los Angeles.
HOURS
Monday - Friday | 5pm - 2am
Saturday | 12pm - 2am
Sunday Brunch | 12pm - 4pm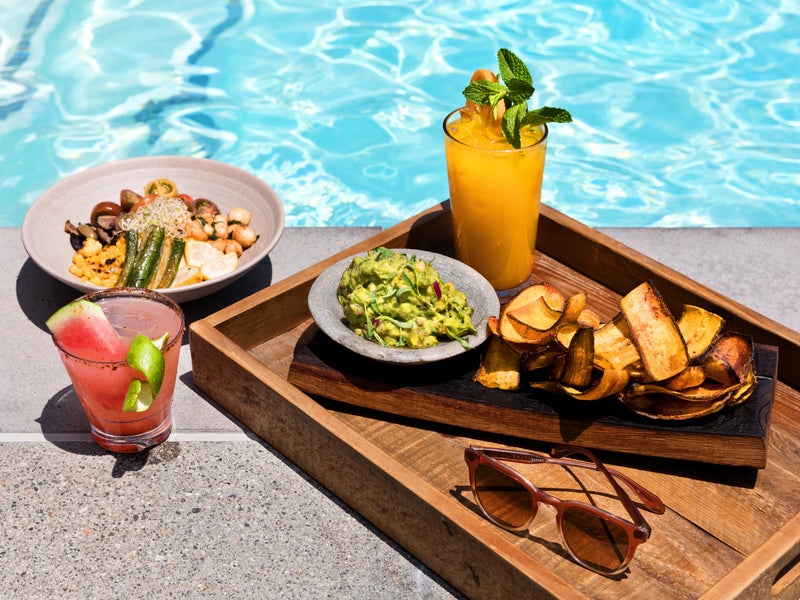 The Pool Lounge
With refreshing drinks and light fare, you can spend your day poolside from sunrise to sunset. The Pool Lounge is exclusively for hotel guests. Please note that outside food or beverage is not permitted.
HOURS
Daily | 10am - 5pm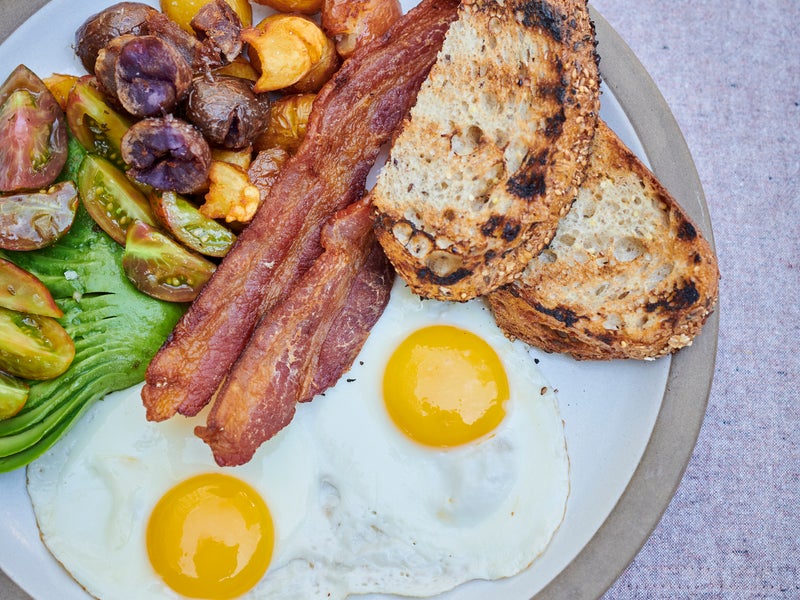 In-Room Dining
Refuel on your own schedule with seasonal, locally fresh items delivered to your door.
HOURS
Daily | 24 hours
Sunrise: 6:30am - 12pm
Daylight: 12pm - 4pm
Twilight: 4pm - 11pm
Overnight: 11pm - 6:30pm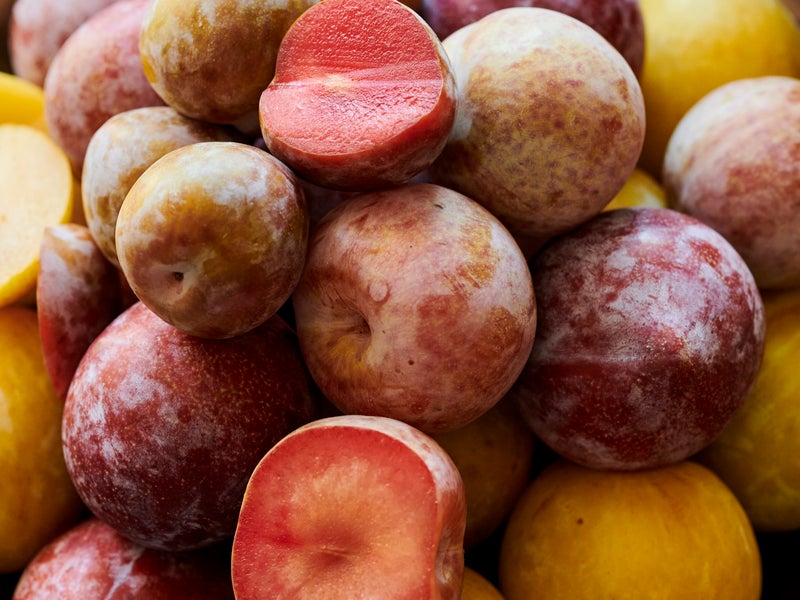 Lobby Farmstand
At our daily market stand, you'll find fresh seasonal fruits that are imperfect in appearance but perfect in taste, which would otherwise be discarded by producers or grocers. The Lobby Farmstand is open to guests and neighbors alike.
HOURS
Daily | 6am - 6pm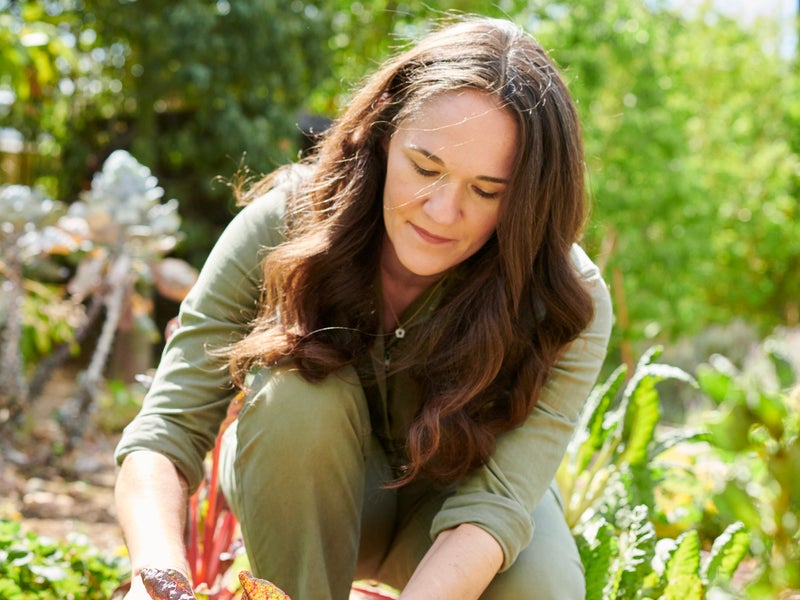 Executive Chef Ginger Pierce
As Executive Chef at 1 Hotel West Hollywood, Ginger Pierce oversees the culinary offerings for 1 Kitchen, Juniper, The Pool Lounge, in-room dining, and catering.
With a passion for ingredient driven cuisine celebrating local, seasonal produce & farms, Chef Pierce is inspired to work alongside others who share a love for hospitality and sustainability.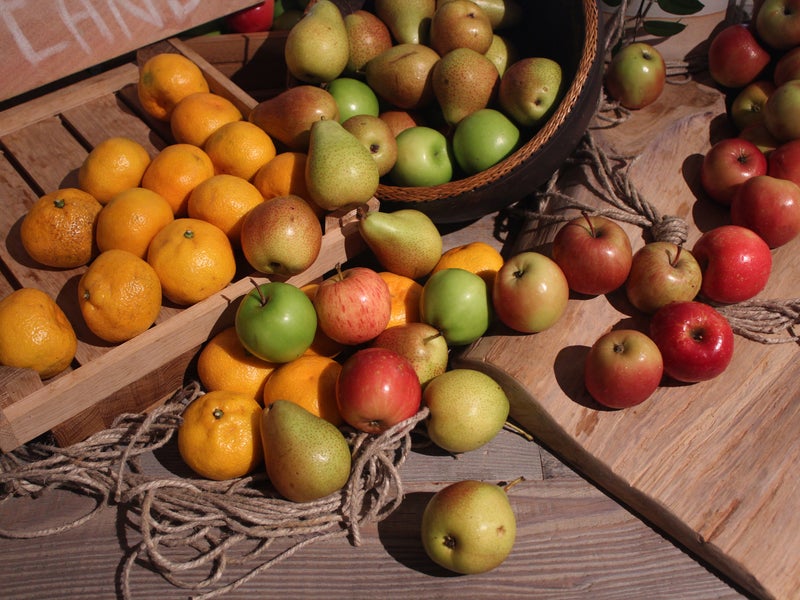 Meet Our Local Purveyors
Supporting local farmers and growers is essential to our sustainability efforts. Our purveyors provide us with the freshest, ethically sourced ingredients to ensure a mindful dining experience.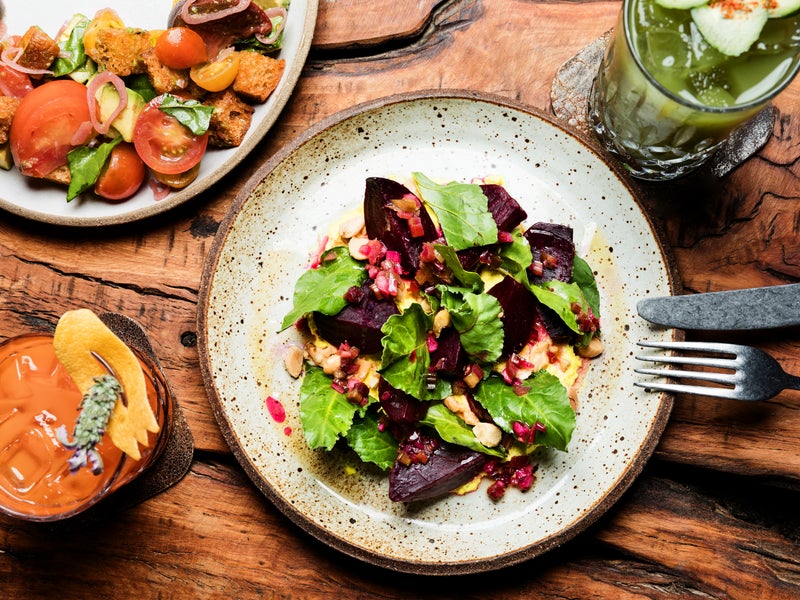 Garden-To-Table Produce
Southern California-based farmers provide us quality, seasonal produce so that you can savor the flavors of California and we can work to preserve the beauty and bounty of nature.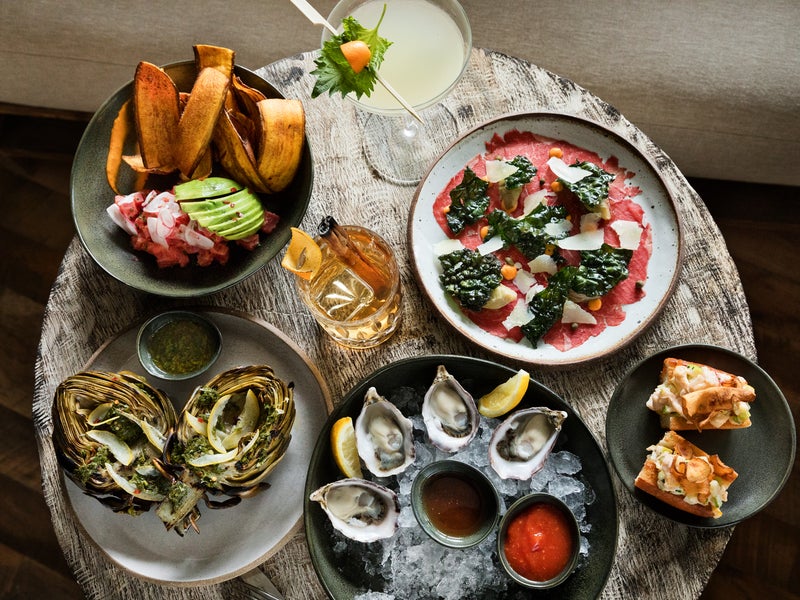 Responsibly Sourced
Our meat, fish, and seafood partners are committed to growing and sourcing the best products with minimal impact on the environment.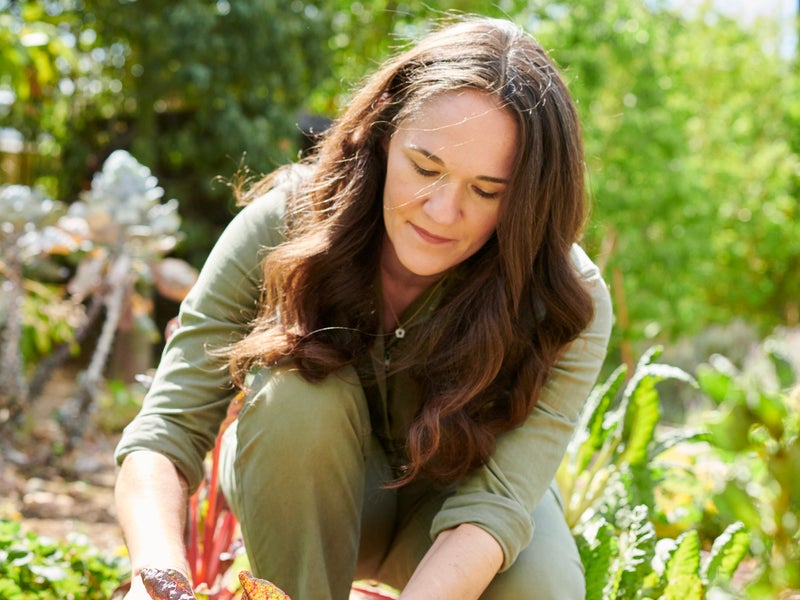 Backyard Bounty
With the help of Los Angeles-based partners, we have an on-site, 100% organic garden and beehive that provide fresh, robust ingredients for sublime, garden fresh meals.