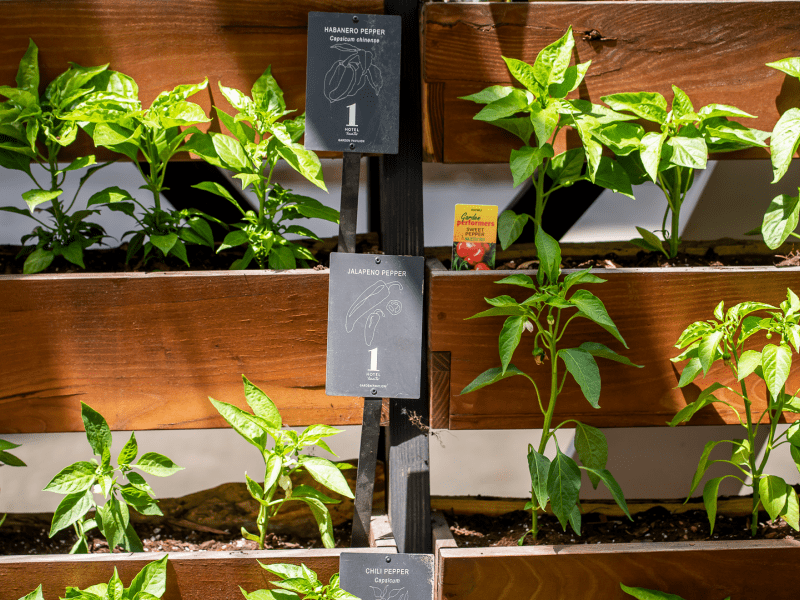 Celebrating fresh Ontario-grown ingredients and sustainable practices.
Food Sustainability Facts
The Hotel's onsite seasonal Garden Pavilion supplies all on-property restaurants and grows a selection of crops including 100% organic herbs, fruits, lettuces, edible flowers, peppers, onions, beans and specially hybridized pollinator perennials and shrubs. The Garden Pavilion is also home to a "Bee Hotel" designed to attract native bees and pollinators by building a habitat uniquely designed for their nesting preferences.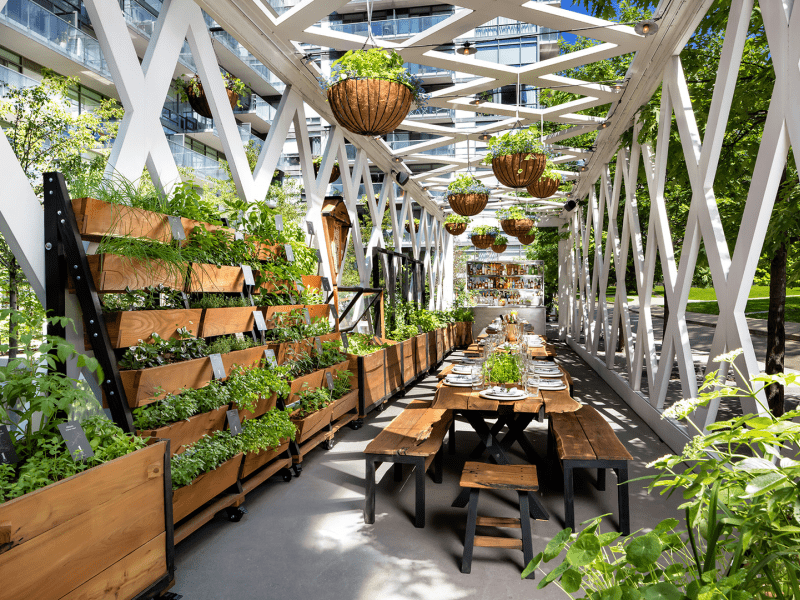 Farm-To-Table Menus
Fresh pressed juice is made to order on-site, with ingredients from the Garden Pavilion and recipes and ingredients developed to promote the wellness and nutrition of our guests (ginger, carrots, berries, etc.), and all restaurant kitchens adhere to stringent compost and zero-waste practices.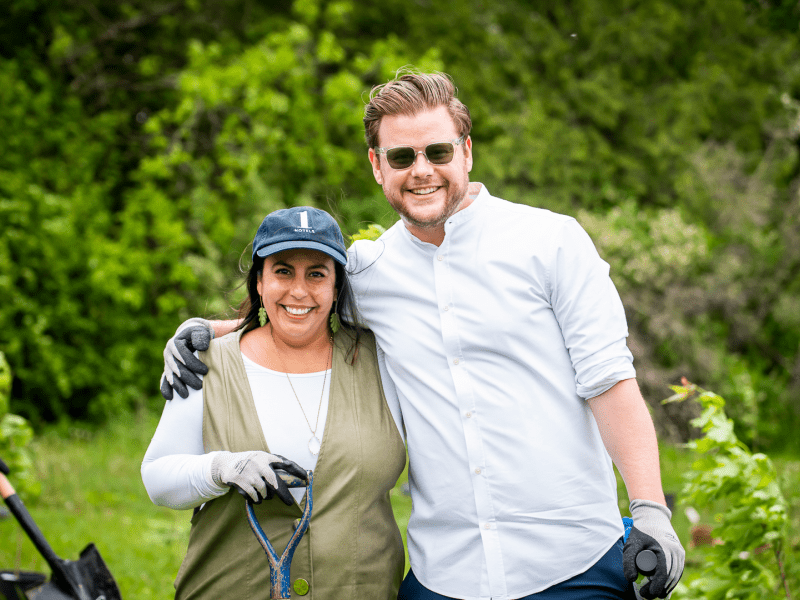 Sourcing Local
The hotel's culinary team takes pride in their relationships with the local farmers, purveyors who supply their kitchens with high-quality, sustainably-made products. Farmers across Ontario provide us with quality, fresh produce so our guests can savor the seasons while the hotel works to preserve the environment by purchasing local.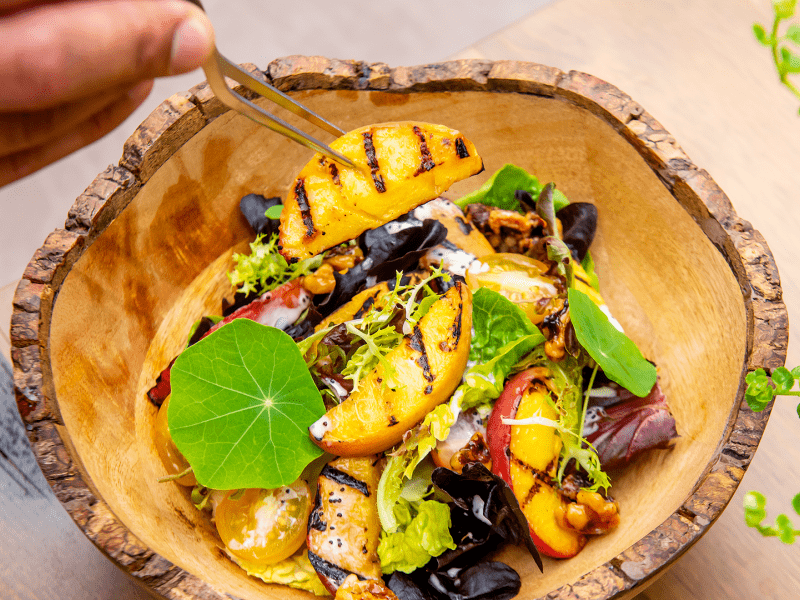 Meet Our Local Purveyors
Supporting local farmers and growers is essential to our sustainability efforts. Our purveyors provide us with the freshest, ethically sourced ingredients to ensure a mindful dining experience.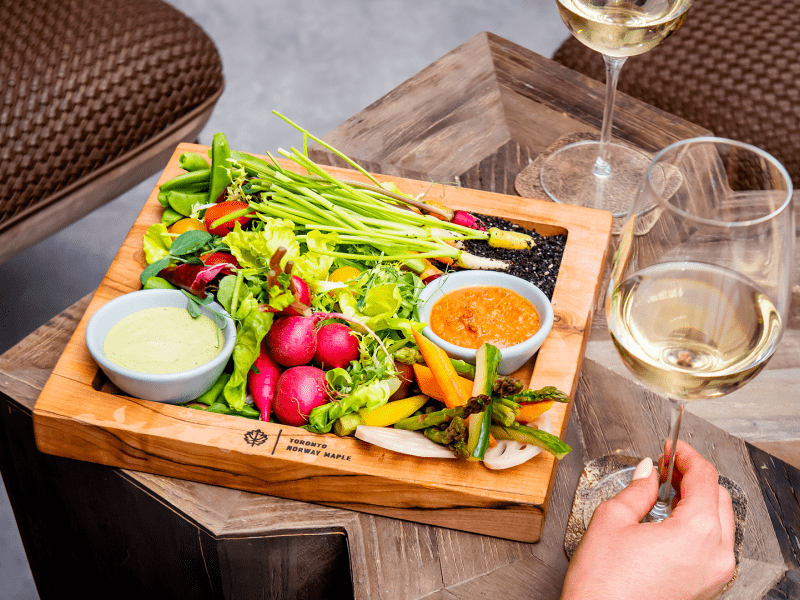 Garden-to-Table Produce
Farmers across Ontario provide us with quality, fresh produce so that you can savour the flavours of the seasons and we can work to preserve the beauty and bounty of nature.
Unionville Mushrooms - Stouffville, Ontario
Forno Cultura - Toronto, Ontario
Mighty Harvest - Oshawa, Ontario
Petite Thuet - Toronto, Ontario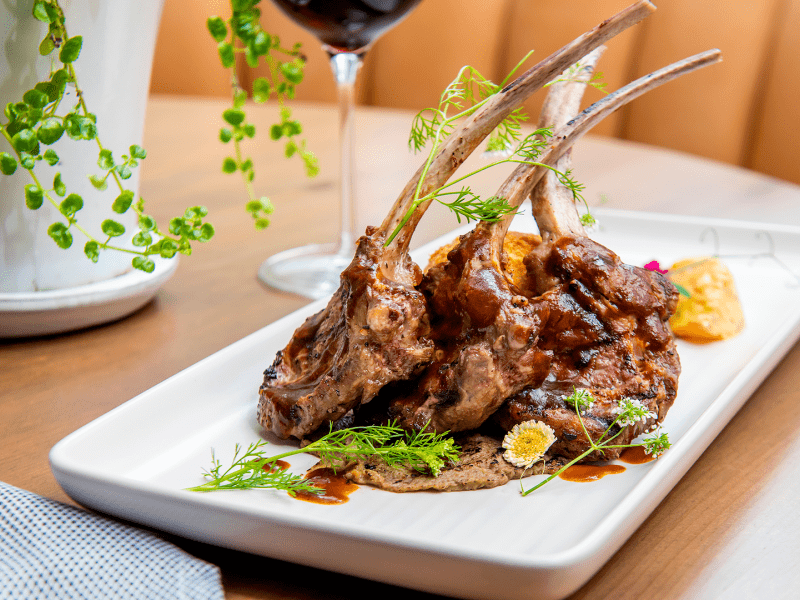 Responsibly Sourced
Our meat, fish and seafood partners are committed to growing and sourcing the best products with a minimal environmental footprint.
Cole Munro - St. Thomas, Ontario
Ahrens Family Farm - Peterborough, Ontario
Nolan Angus Farms - Markdale, Ontario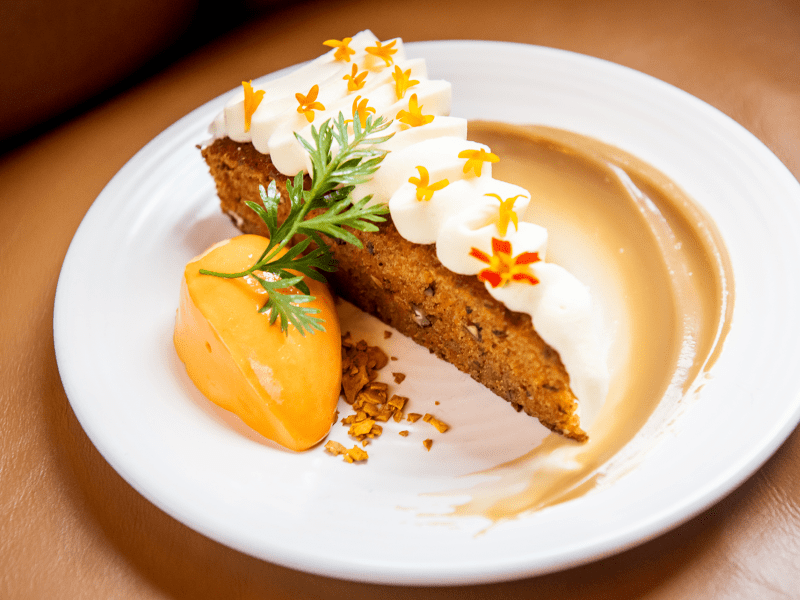 Raised With Love
We can ensure that our dairy and eggs come from animals that are cared for and ethically raised. 
Sheldon Creek - Loretto, Ontario