Sustainability
Nature finds its home at 1 Hotel Central Park, a luscious oasis in the middle of Manhattan. Adorned with roughly 40,000 living plants, constructed with over 6,000 square feet of reclaimed wood, and equipped with the most innovative energy-efficient systems—this Central Park sanctuary breathes sustainability into the heart of the bustling city that surrounds it.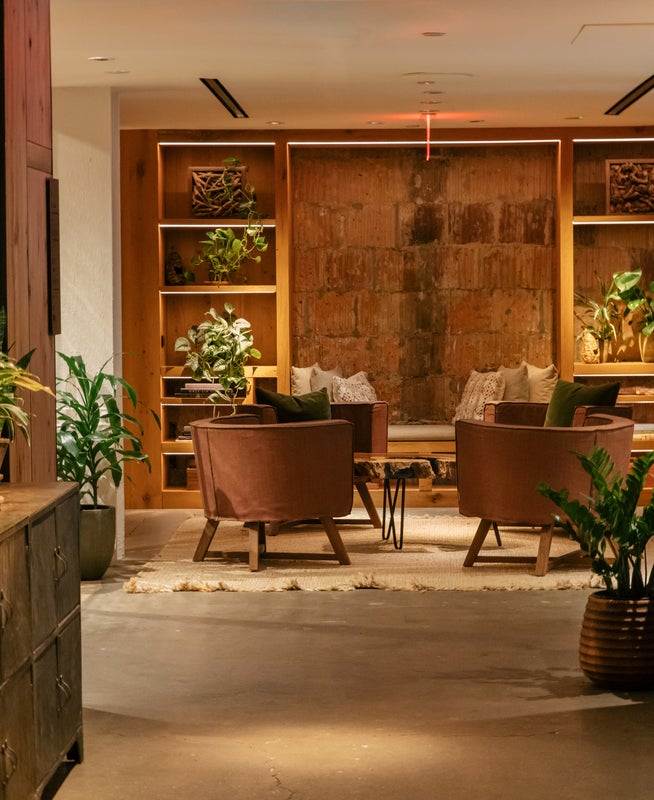 LEED Certified
This LEED Silver Certified urban oasis is optimized for energy efficiency and powered by sustainable systems such as LED lighting, occupancy-based thermostat controls, HVAC systems with energy recovery, and advanced monitoring.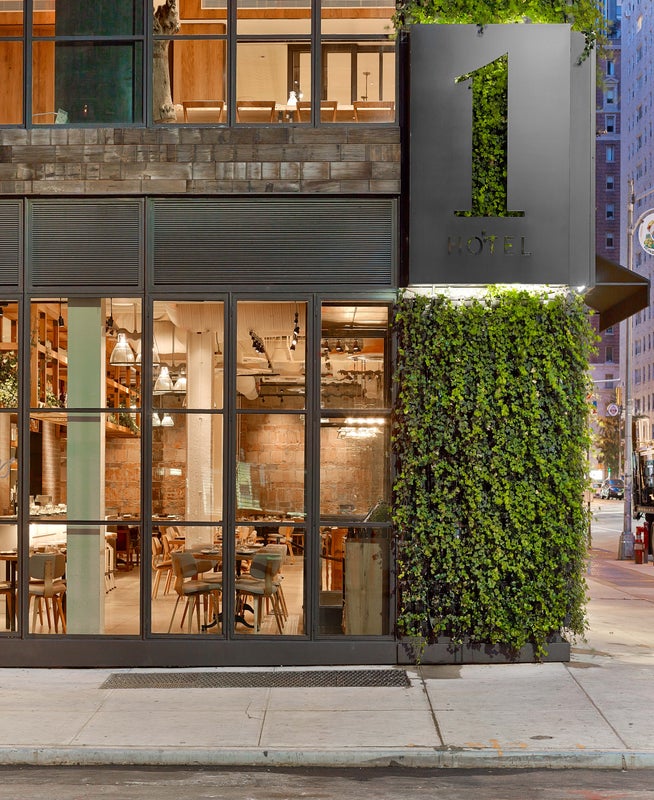 CO2 Offsets
36,000 ivy plants blanket our Central Park sanctuary, working diligently to produce oxygen, absorb greenhouse gasses, reduce the building's surface temperature in the summer, and insulate it in the winter. We work to further offset our carbon emissions through waste diversion practices, advanced monitoring and metrics, and global carbon offset projects.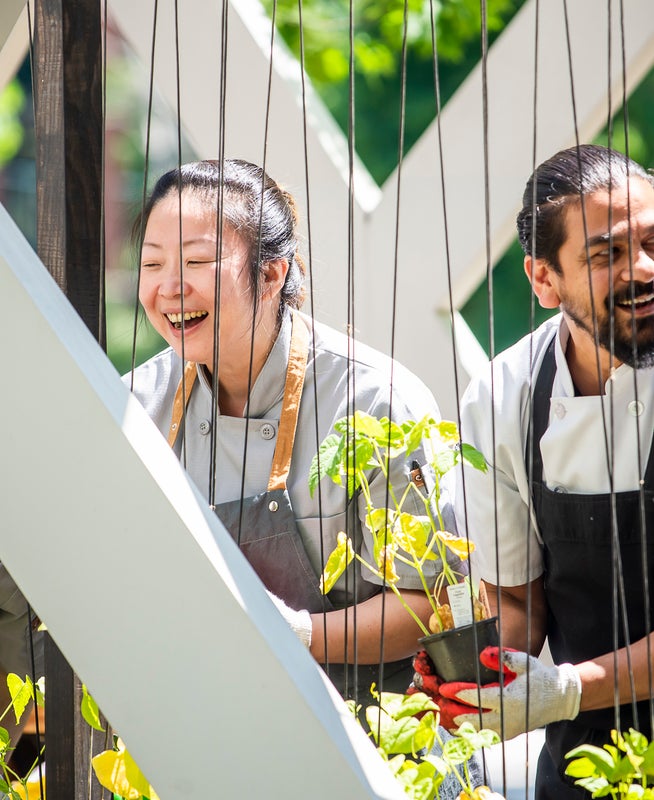 Supporting Causes That Matter
Whether that's directly supporting our amazing non-profit partners through charitable events or using our platform to raise awareness and ignite positive change, we're committed to honoring and uplifting the planet, people, and culture in the places we call home.
Meaningful Materials
We designed 1 Hotel Central Park to be an urban oasis, giving you a unique opportunity to reconnect with nature in the heart of the city. From the moment you enter the front door made with 1,600 reclaimed locust branches to the time you spend in your guestroom adorned with 6,288 square feet of reclaimed water tank wood—each mindful material tells a story of the beauty and vulnerability of nature.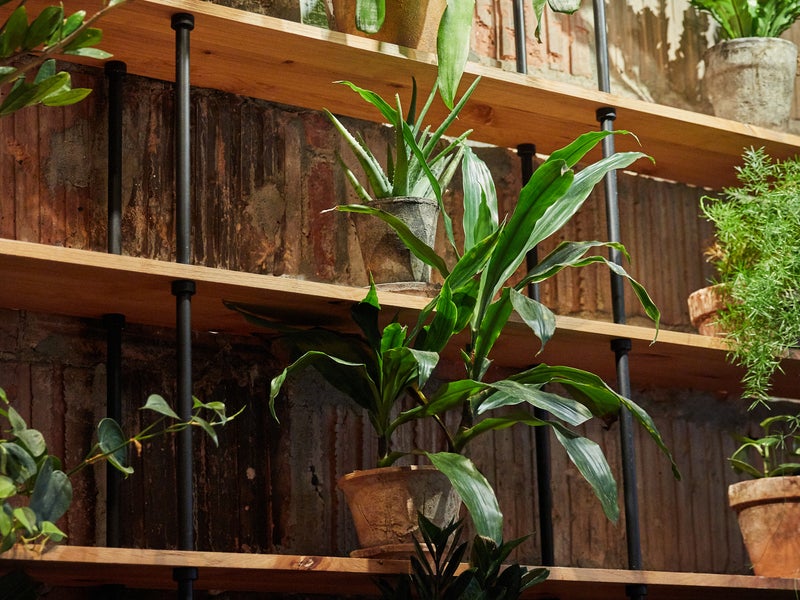 Nature as Art
From the 2,000+ plants placed throughout the sanctuary to the forest stairwell that stretches from the lobby to the second floor, the incredible art installations throughout 1 Hotel Central Park incorporate the city's community, surroundings, and local history in an organic and sustainable way. Many of the featured artists are New York natives, sharing their cultural stories and gratitude towards nature using versatile media.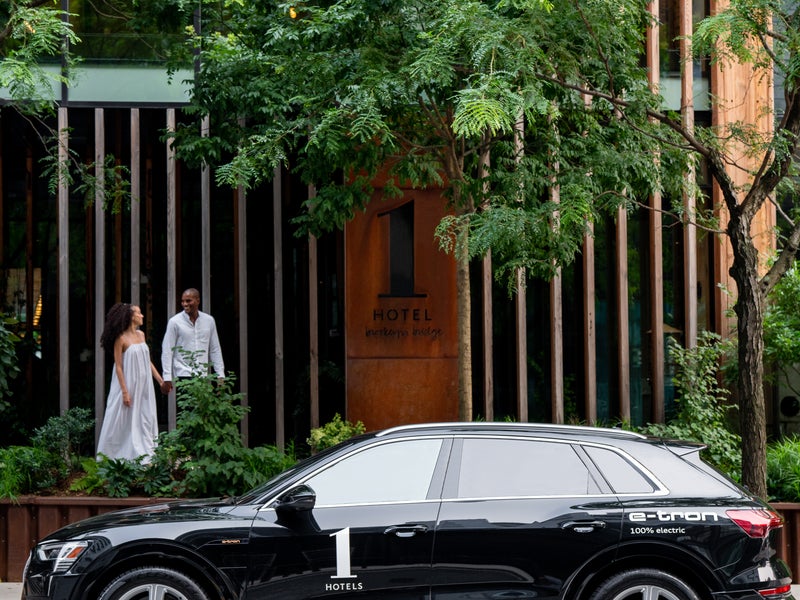 Good Energy Is Clean Energy
With intelligent lighting controls, base building management systems, luscious green roofs, and innovative ventilation systems—this Central Park sanctuary is LEED Certified Silver, utilizing natural elements as much as possible to reduce its overall impact on the cherished environment. When you leave the property, explore the city through a number of green transportation options—from walking to driving in our 100% electric Audi e-tron house cars.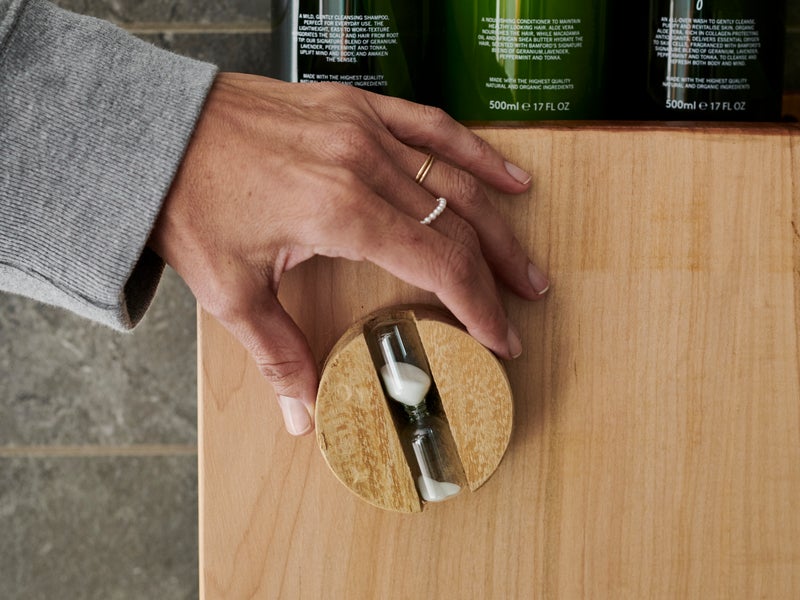 Water Management and Stewardship
Throughout this urban oasis, we utilize efficient water irrigation systems controlled by timers and weather data and low-flow fixtures as well as real-time monitoring to optimize and minimize water usage. Our base building filtration system works to provide you with high-quality (LEED*) filtered drinking water while our infinitely reusable cups, carafes, and water bottles eliminate the need for single-use plastics.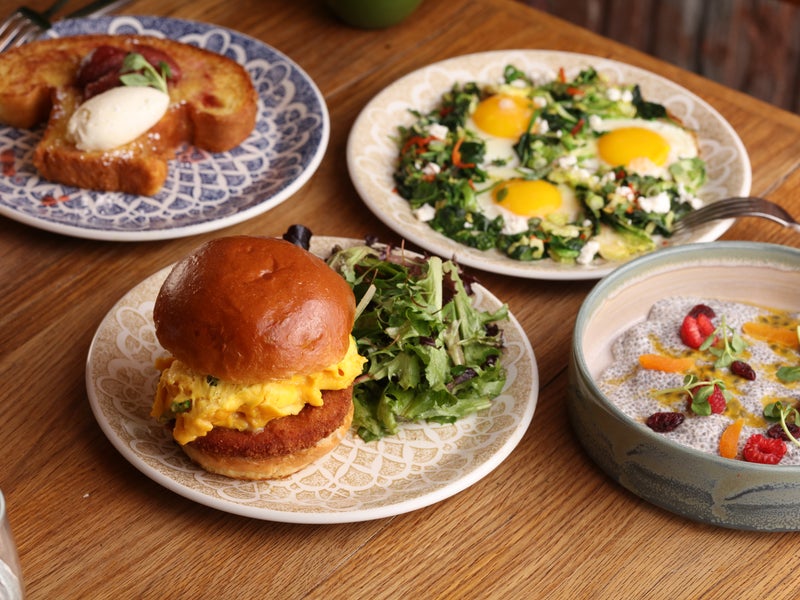 Indulge Guilt-Free
Our menus celebrate New York City's diverse and eclectic food culture, spotlighting local ingredients sourced from regional farmers, fishers, bakers, and makers. From the local produce at the Lobby Farmstand to the incredible farm-fresh dishes and zero-waste cocktails at Jams, indulge freely knowing these treats support local purveyors and our zero-waste operations minimize food waste at every turn.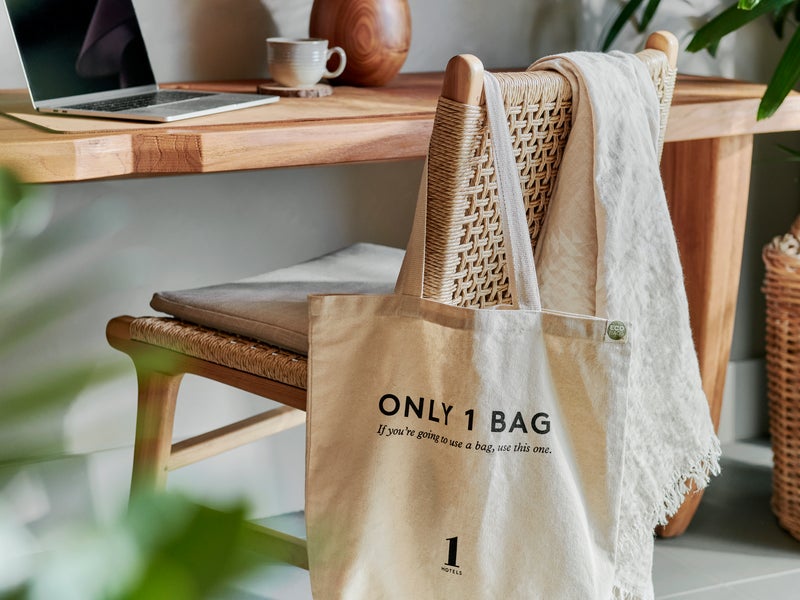 Mindful Moments
Whether it's the post-consumer recycled paper hangers that hold your clothes, the soft sustainable linens you wake up in, the dark sky celebration you join, the sustainable supper you indulge in, or the natural earth-inspire aroma that surrounds you—there are mindful moments waiting for you around every corner of this urban sanctuary. Each one of these thoughtful touches aims to evoke a sense of mindfulness and well-being while uplifting and celebrating the world around you.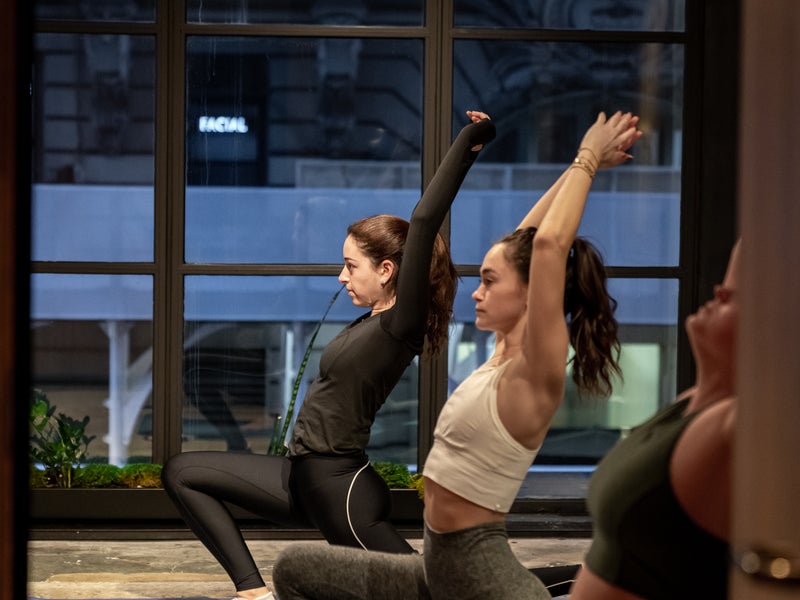 Mind & Movement
Rooted in the spirit of mindful living, the mind and movement program at 1 Hotel Central Park is all-encompassing, offering you an incredible chance to cultivate total wellness and realign your mind, body, and spirit. With intuitive nature-inspired treatments at Bamford, personalized workouts at The Field House, and an array of excursions and adventures on and off property—cultivate wellness while exploring the city and nature from sunup to sundown.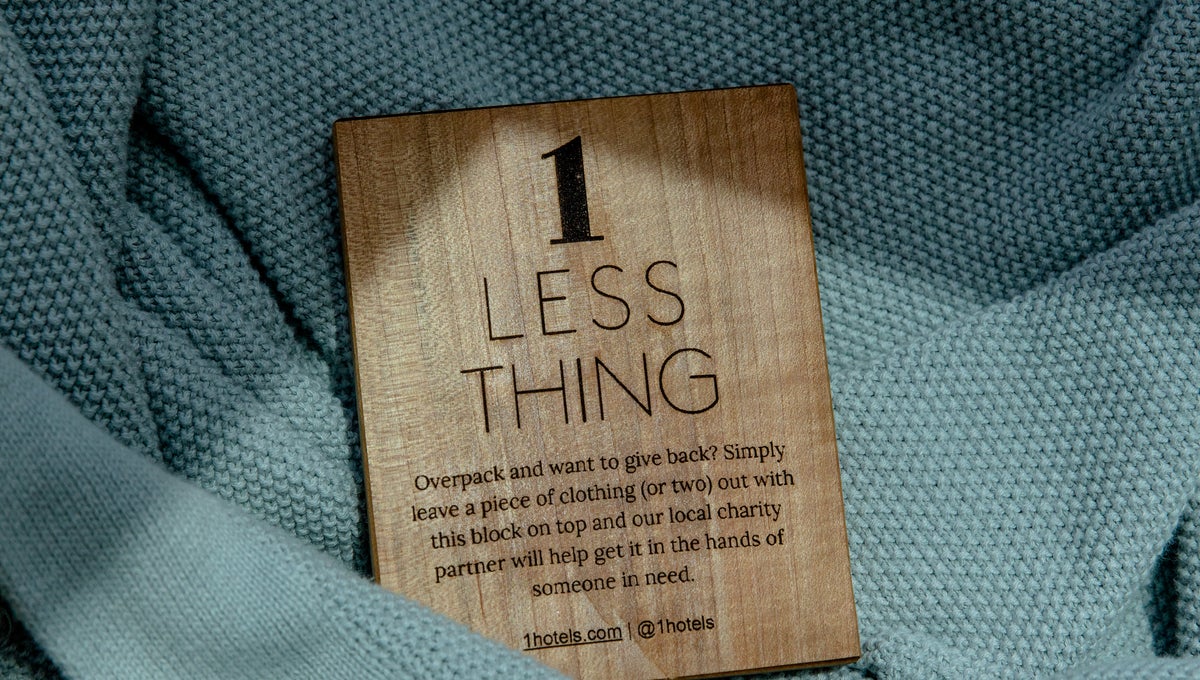 Partners
Through our amazing partnerships with local non-profits such as Housing Works, CityMeals on Wheels, Billion Oyster Project, and beyond—we take pride in uplifting the vibrant community of Central Park through our charitable initiatives. From healthy waters to equitable food systems, we take a holistic, open-minded, and hands-on approach to generating positive change in the community.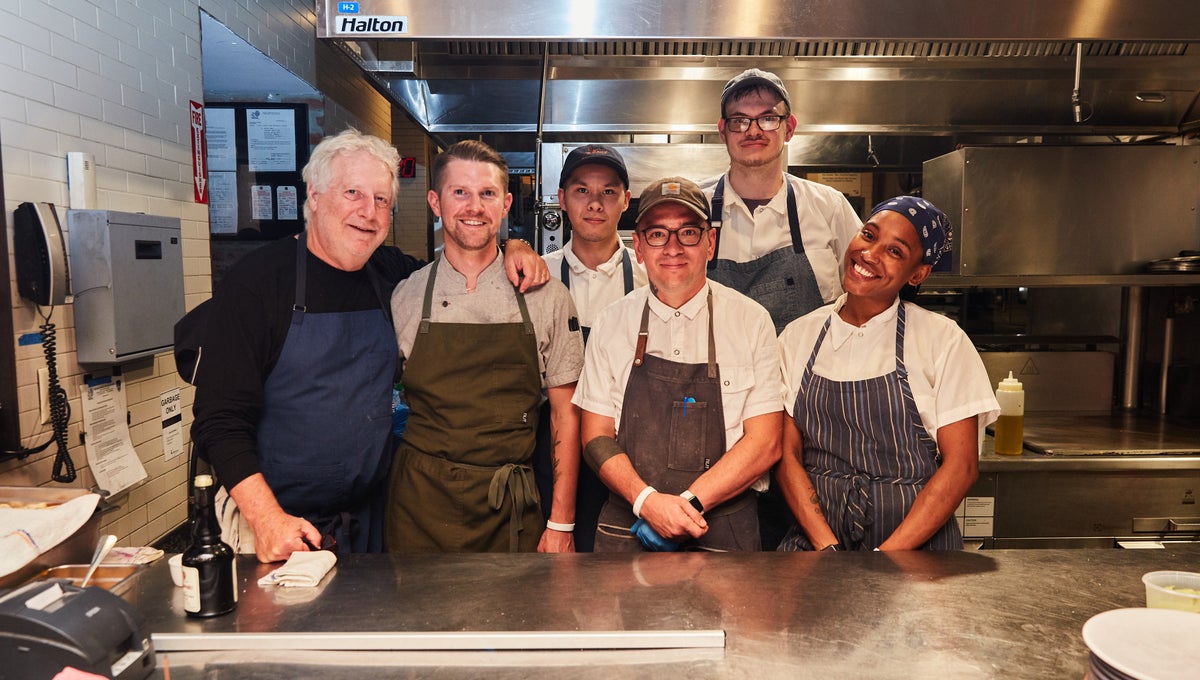 Diversity, Equity, and Inclusion
Our people are our most precious assets, so it's only natural that we keep diversity, equity, and inclusion (DEI) at the forefront of our hearts and minds at every step of our journey. We foster a culture of inclusion and support that's underscored by our values of love, honor, respect, delight, trust, and inclusion.