Sustainability
Situated on the Embarcadero, 1 Hotel San Francisco is naturally interwoven into the city that surrounds one of the world's most breathtaking bays. Decorated with native greenery, reclaimed wood, exposed brick, warm terracotta accents, organic fibers, and elemental stones—the hotel's interior allows for uninterrupted exposure to the soothing capacities of nature while preserving the area's unique urban ecology and harbor history.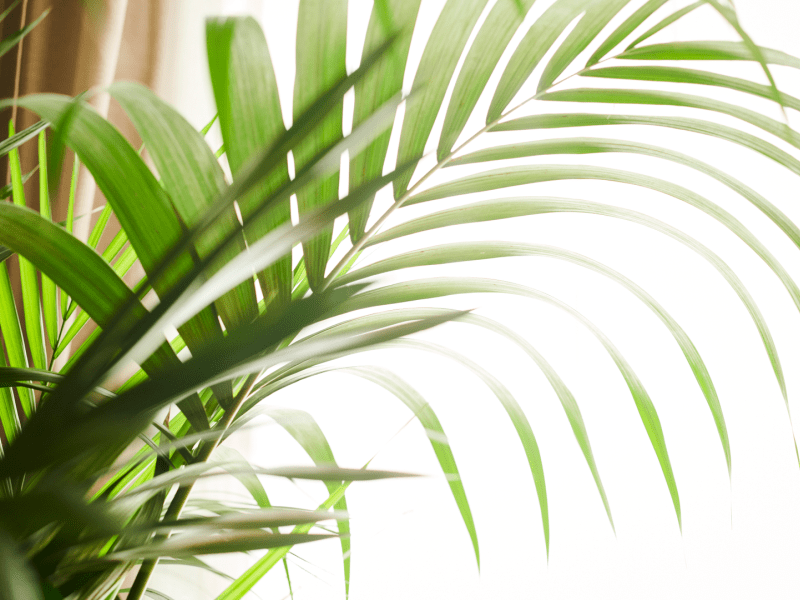 LEED Certified
Equipped with state-of-the-art energy-efficient heating and cooling systems, this urban oasis is on track to become operationally LEED Certified.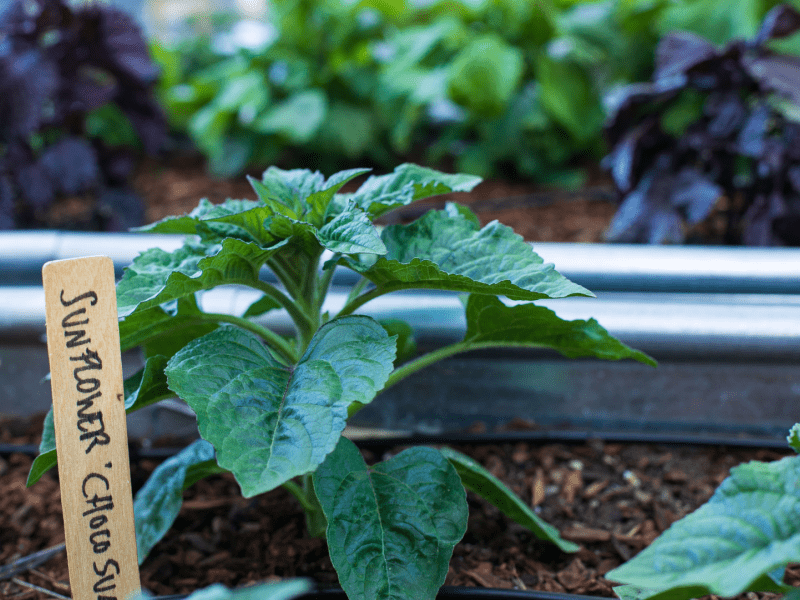 CO2 Offsets
From our advanced, real-time energy monitoring systems to our True Zero Waste food management operations, we're committed to reducing our greenhouse gas emissions from every angle. We work to further offset our carbon emissions through green transportation options, intentional insulation, building design, and global carbon offset projects.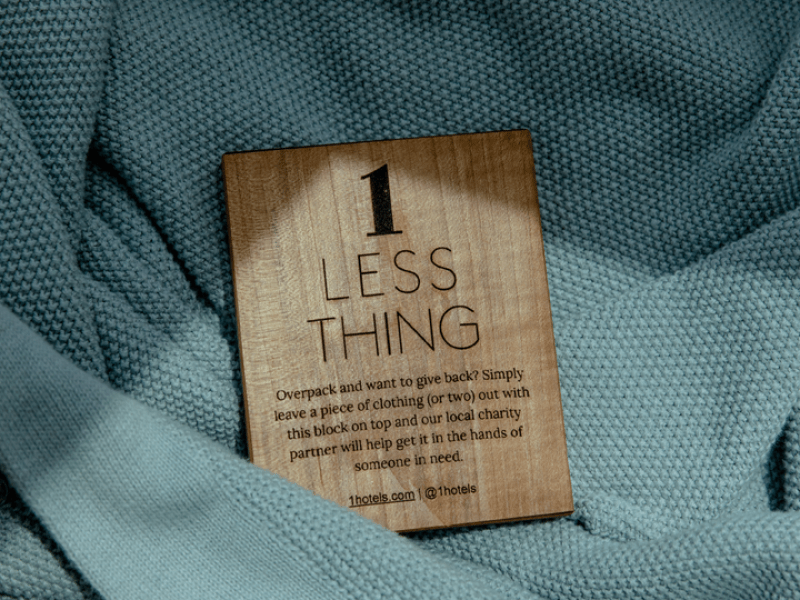 Supporting Causes That Matter
Whether that's directly supporting our amazing non-profit partners through charitable events or using our platform to raise awareness and ignite positive change, we're committed to honoring and uplifting the planet, people, and culture in the places we call home.
Meaningful Materials
We designed 1 Hotel San Francisco to reflect the unique, iconic history of the city. From the 7,000 square feet of reclaimed barn wood used to create the lobby floor to the plant-based, handwoven rugs in each public space—we choose materials that divert waste, prevent the harvesting of virgin wood, cut carbon emissions, and spotlight artisan craftwork.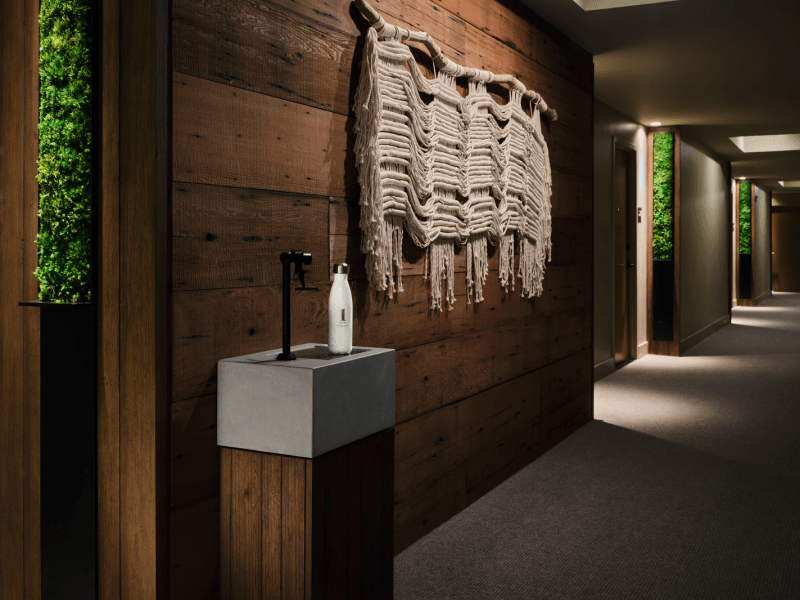 Nature as Art
From the salvaged driftwood sculptures hanging in each bathroom to the decorative handwoven jute baskets in each guestroom, the incredible art pieces throughout 1 Hotel San Francisco reflect the city's surroundings while spotlighting talented craftspeople around the world.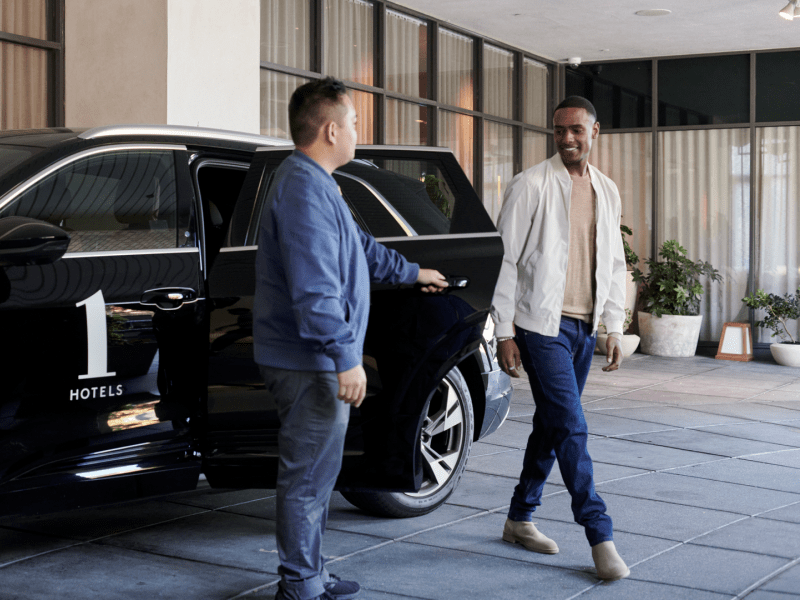 Good Energy is Clean Energy
With intelligent energy management controls that utilize "smart" set-back thermostats, dual-glass windows, light-colored roofing, and intentional insulation, 1 Hotel San Francisco was thoughtfully designed to minimize energy consumption while combating the urban heat island effect. When you leave the property, explore the city through a number of green transportation options. Our central location promotes walkability while our Rad Power e-bikes and 100% electric Audi e-tron house cars allow you to explore with care.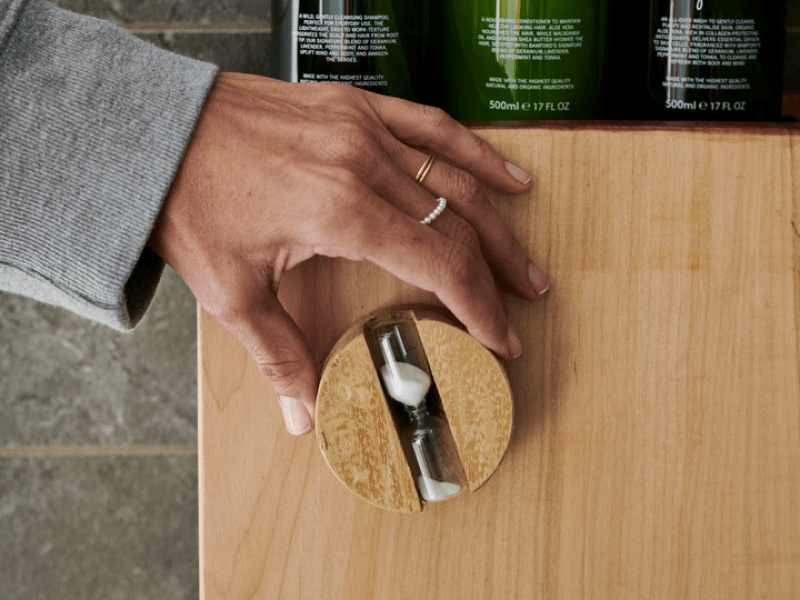 Water Management & Stewardship
Throughout this urban oasis, all faucets are equipped with low-flow fixtures and water-efficient filtration systems (LEED*), so you can drink up while minimizing single-use plastics. Our intentional shower timers help bring awareness to wasted water and serve as a reminder that no action is too small when it comes to water conservation.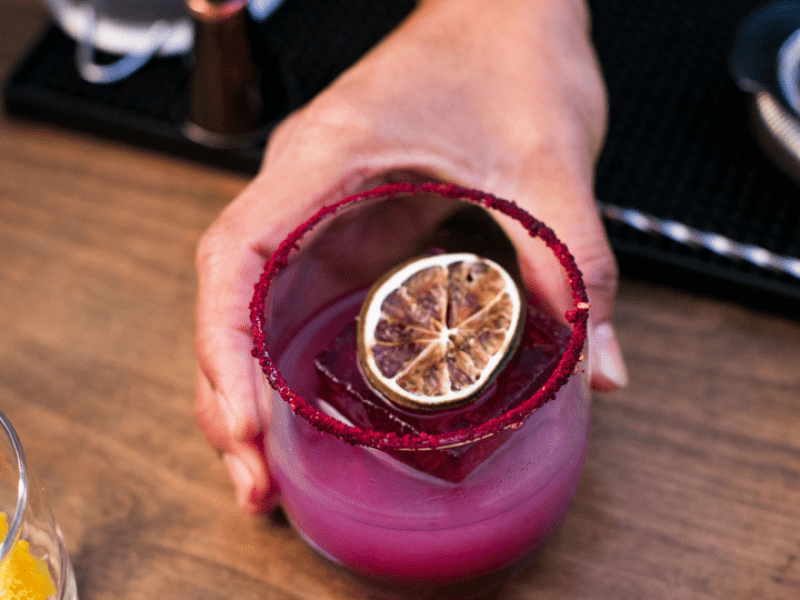 Indulge Guilt-Free
Our menus celebrate San Francisco's iconic culinary history, spotlighting local, fresh, sustainably-sourced ingredients and showcasing them in a conscious, creative way. From the local produce at the Lobby Farmstand to the dishes at Terrene that come straight from our rooftop chef's garden and apiary—each bite boasts local flavors that aim to unite and inspire our guests and locals.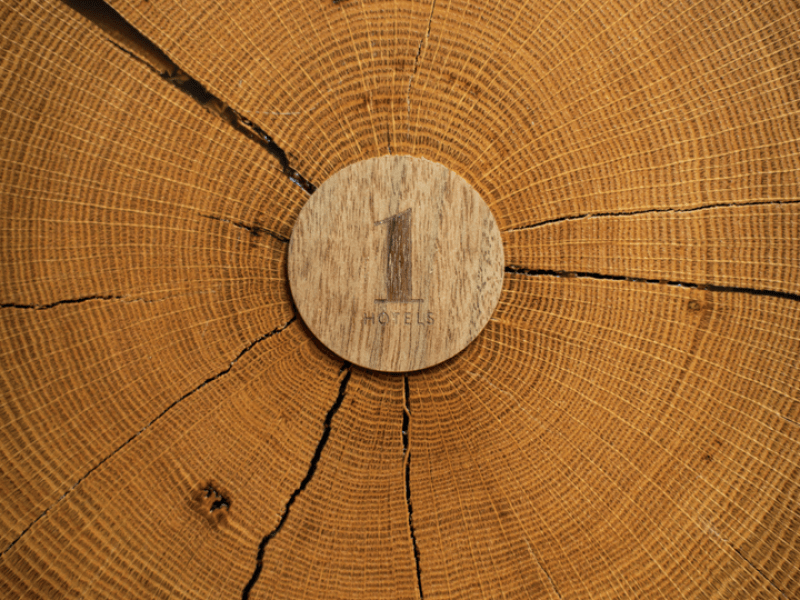 Mindful Moments
Whether it's the post-consumer recycled paper hangers that hold your clothes, the soft sustainable linens you wake up in, the dark sky celebration you join, the sustainable supper you indulge in, or the natural earth-inspired aroma that surrounds you—mindful moments are waiting for you around every corner of this urban sanctuary. Each one of these thoughtful touches aims to evoke a sense of mindfulness and well-being while uplifting and celebrating the world around you.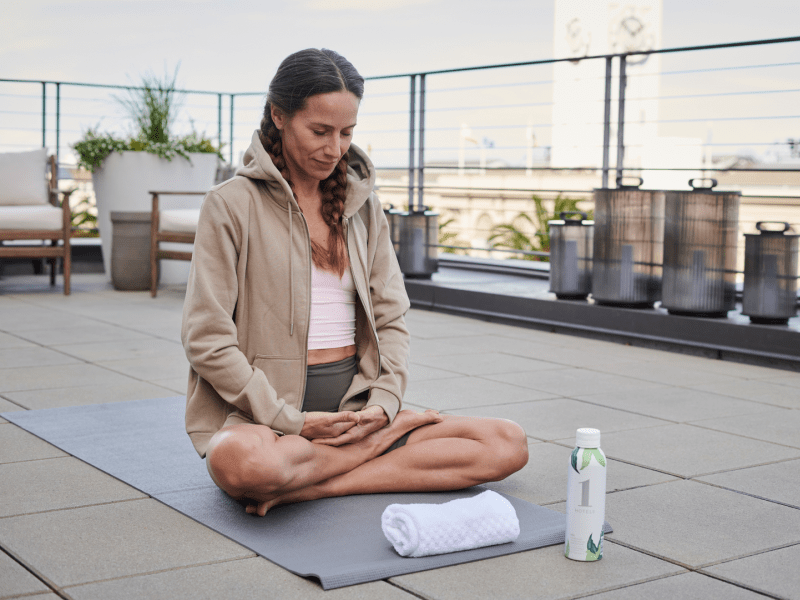 Mind & Movement
Rooted in the spirit of mindful living, the mind and movement program at 1 Hotel San Francisco is all-encompassing, offering you an incredible chance to cultivate total wellness and realign your mind, body, and spirit. With intuitive nature-inspired treatments at Bamford, personalized workouts at The Field House, healthy dining at Terrene, and an array of excursions and adventures on and off property—cultivate wellness while exploring the city and nature from sunup to sundown.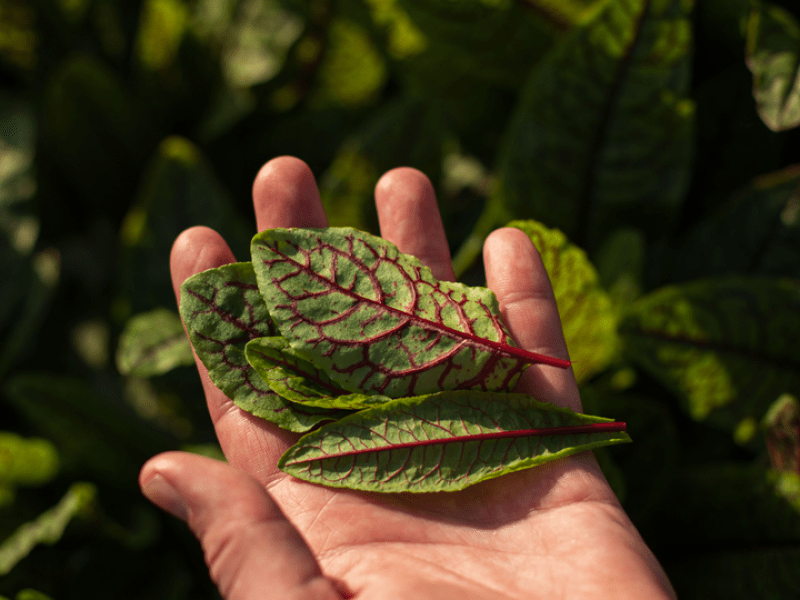 Partners
Through our amazing partnerships with local non-profits such as St. Anthony's, the Surfrider Foundation, City Surf Project, Friends of the Urban Forest, and beyond—we take pride in uplifting the vibrant community of San Francisco. From healthy waters to equitable food systems, we take a holistic, open-minded, and hands-on approach to generating positive change in the community.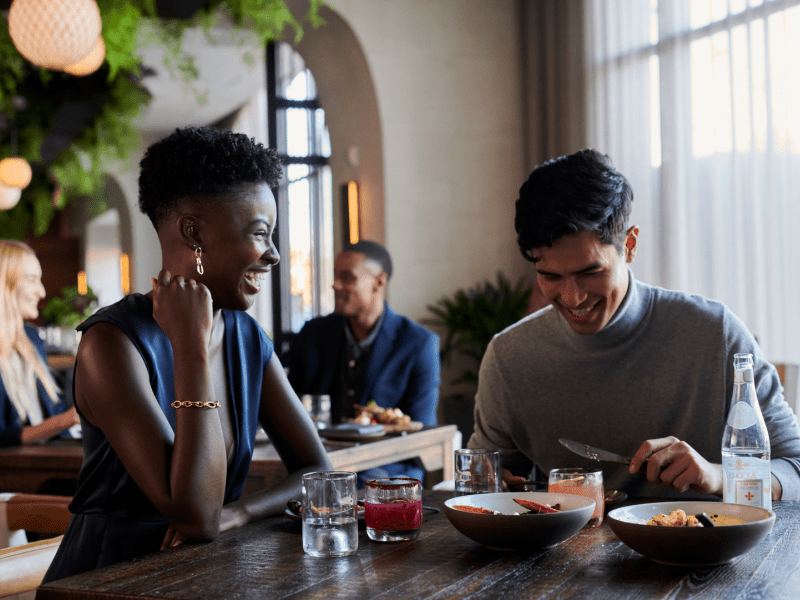 Diversity, Equity & Inclusion
Our people are our most precious assets, so it's only natural that we keep diversity, equity, and inclusion (DEI) at the forefront of our hearts and minds at every step of our journey. We foster a culture of open-arms support that's underscored by our values of love, honor, respect, delight, trust, and inclusion.