Sustainability
Nature finds its home at 1 Hotel Mayfair, uniting sustainability and luxury in a way that has yet to be explored in London. Nestled next to Green Park, the reclaimed timbers, flourishing greenery, and hand-chiseled stones of this sanctuary echo its unique surroundings—as well as our nature-inspired mission.
CO2 Offsets
This urban sanctuary is a partial refurbishment project—a conscious decision that allowed us to retain 80% of the existing structure and save roughly 4,200 tonnes of carbon. In addition, 1 Hotel Mayfair displays nearly 400 square meters of green walls, working diligently to produce oxygen, absorb greenhouse gasses, and provide energy-saving insulation. We work to further offset our carbon emissions through waste diversion practices, advanced monitoring and metrics, and global carbon offset projects.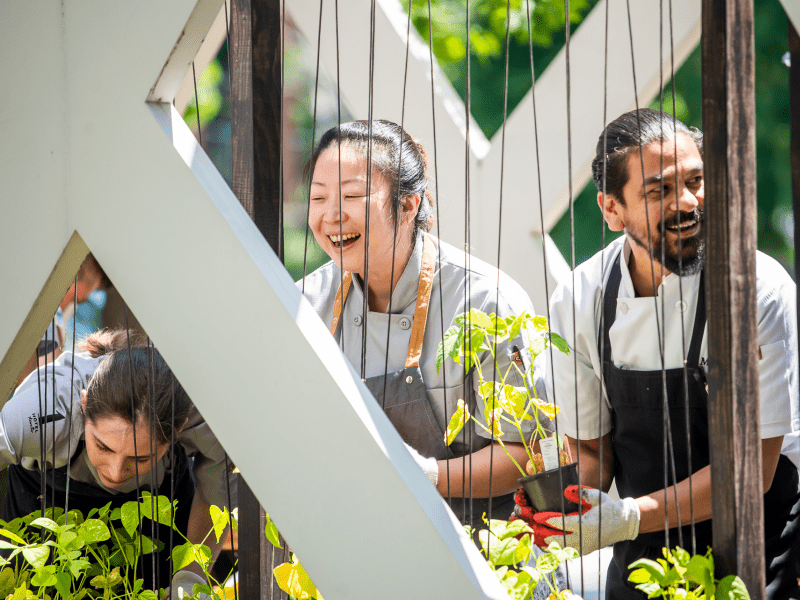 Supporting Causes that Matter
Whether that's directly supporting our amazing non-profit partners through charitable events or using our platform to raise awareness and ignite positive change, we're committed to honouring and uplifting the planet, people, and culture in the places we call home.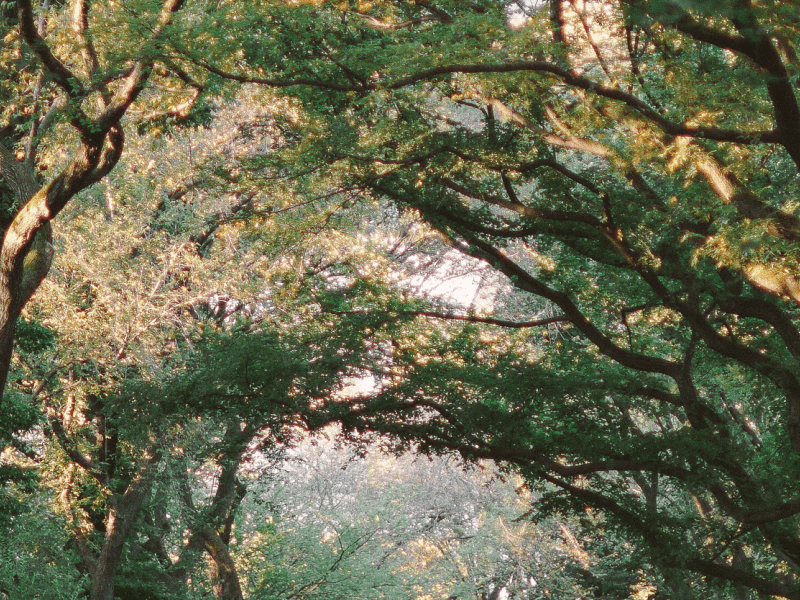 Protecting Our 1 World
Environment
Situated just a stone's throw from Green Park and Berkeley Square, 1 Hotel Mayfair offers a unique opportunity to get closer to nature in the heart of the city. Between your adventures, relax amid the luscious greenery, organic materials, historic reclaimed timbers, and thoughtful touches that make this sanctuary home.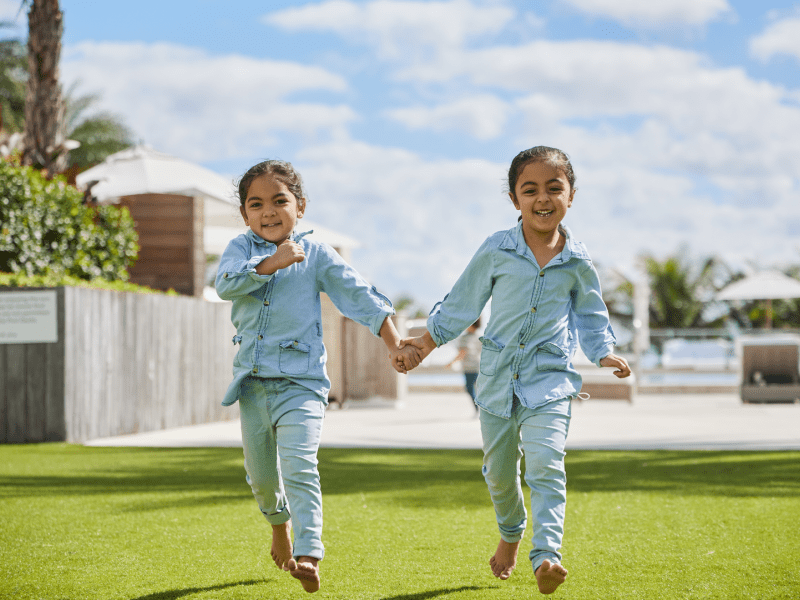 Supporting Our People & Communities
People & Equity
Creating a culture of inclusivity is our responsibility as human beings—to each other, and to the beautiful world we share. We stand together in our pledge to grow diverse and equitable representation for everyone in our growing community of team members, guests, and partners.
Growing Mindfully & Transparently
Prosperity
Every detail of 1 Hotel Mayfair was designed to allow luxury hospitality, city living, and sustainability to exist in harmony. We look forward to reflecting on its efficient systems and practices as we collect data regarding carbon emissions, energy consumption, water stewardship, waste diversion, equity, biodiversity, and beyond.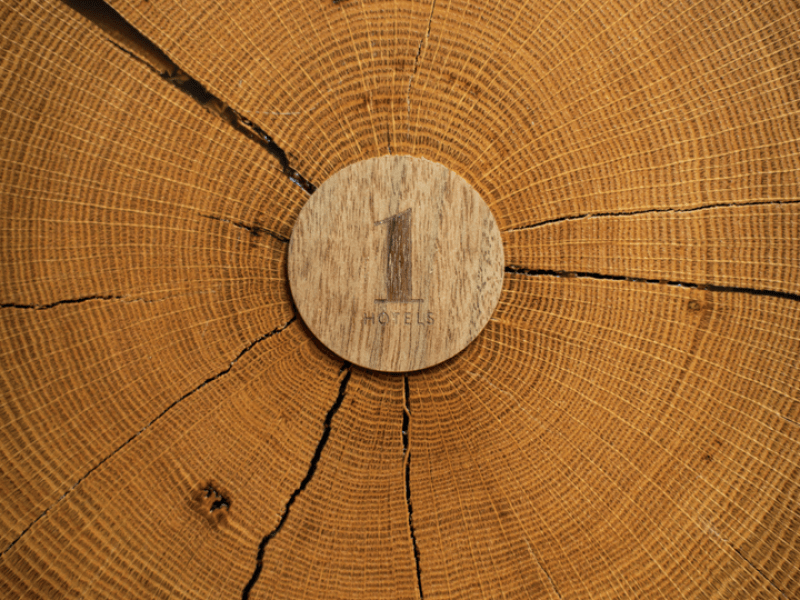 Meaningful Materials
We designed 1 Hotel Mayfair to be an urban oasis, giving you a unique opportunity to reconnect with nature in the heart of the city. From the moment you approach the building covered with thousands of living plants to the time you spend in your guestroom constructed with hand-chiseled stones and timber sustainably sourced from the Windsor Estate—each mindful material tells a story of the beauty and vulnerability of nature.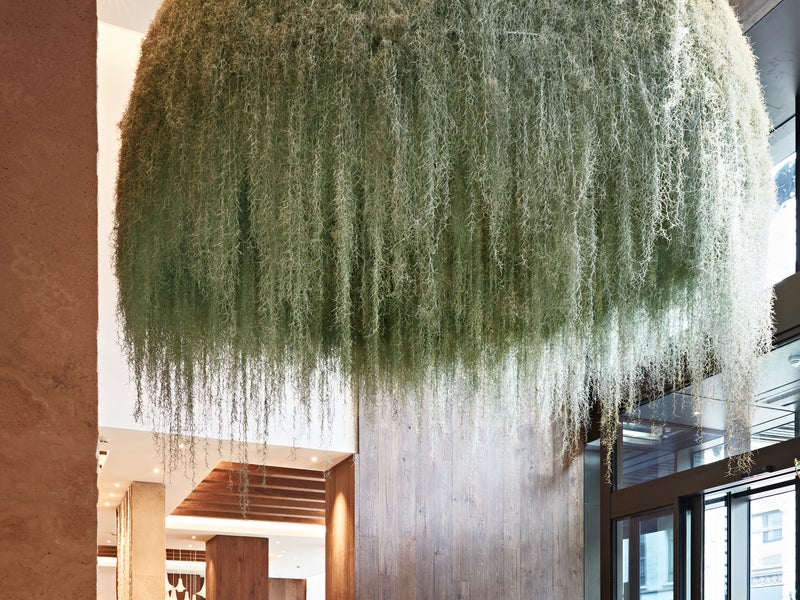 Nature As Art
From our signature "1" sign constructed almost exclusively from wood and marble to the 1,300+ plants placed throughout the sanctuary, the incredible art installations throughout 1 Hotel Mayfair nod to the city's unique community and history while bringing each space to life (quite literally).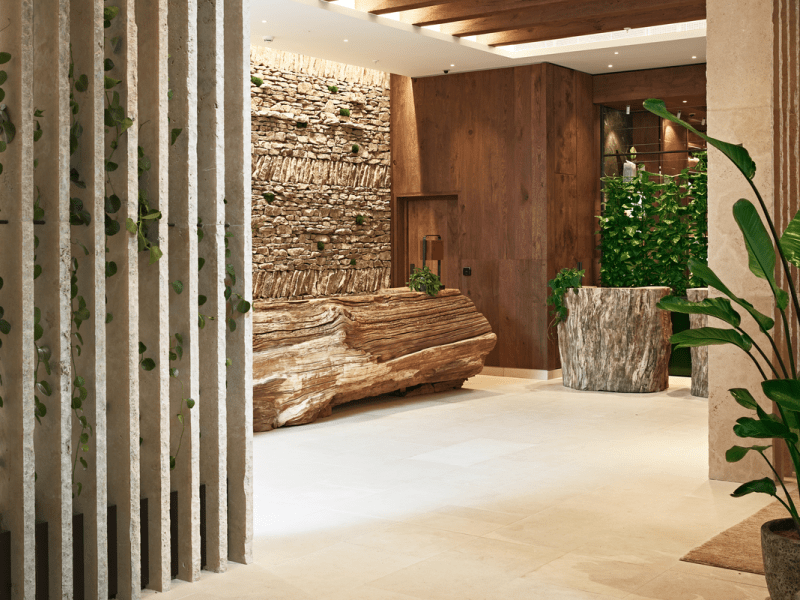 Good Energy is Clean Energy
With intelligent lighting controls, base building management systems, luscious green walls, and innovative ventilation systems, 1 Hotel Mayfair utilizes natural elements as much as possible to reduce its environmental impact. Our sanctuary uses 50% less energy to light up its rooms than the standard hotel. Our central location promotes walkability while our 100% electric Audi e-tron house cars allow you to explore the city with care.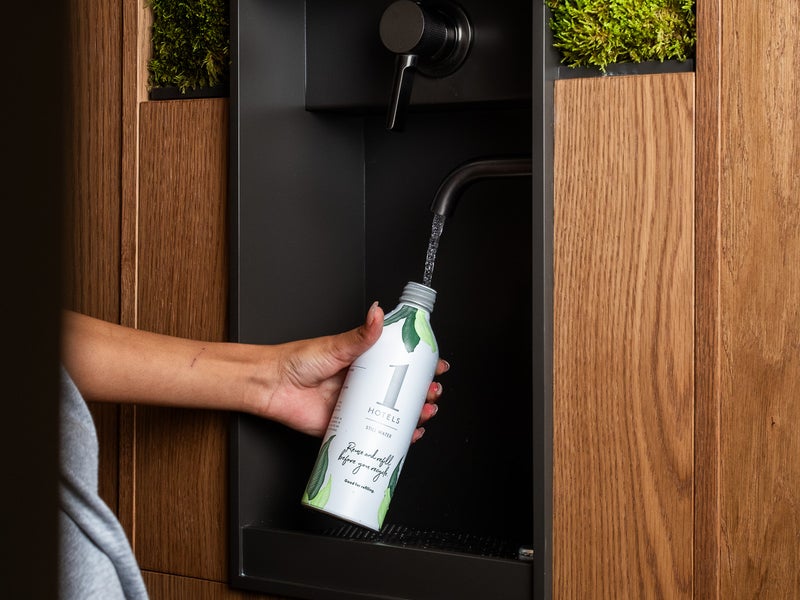 Water Management and Stewardship
Throughout this urban oasis, we utilize efficient water irrigation systems that capture rainwater and reroute it to be used to nourish our external green walls. Our base building filtration system works to provide you with high-quality filtered drinking water while our infinitely reusable cups, carafes, and water bottles eliminate the need for single-use plastics.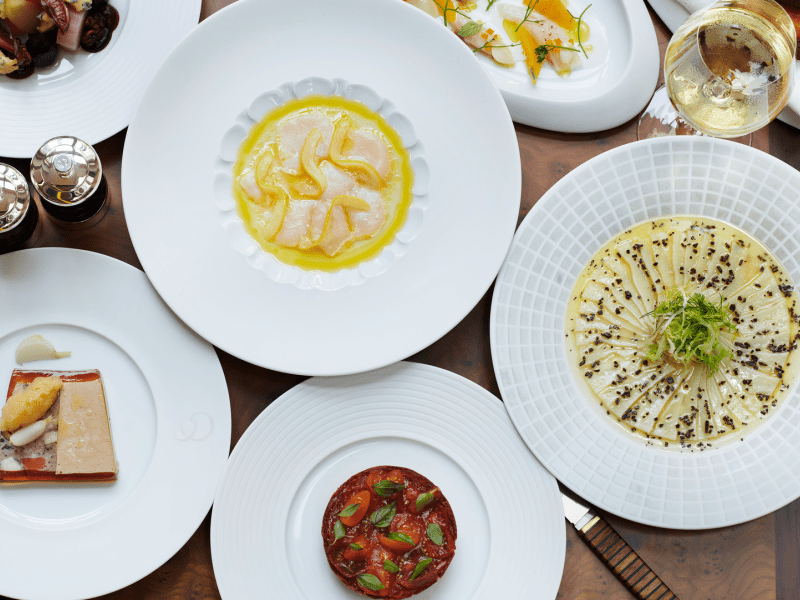 Indulge Guilt-Free
Our menus celebrate London's diverse and eclectic food culture, spotlighting local ingredients sourced from regional farmers, fishers, and bakers. From local produce grown using regenerative practices to our zero-waste dinner and cocktail offerings, indulge freely knowing these treats support the community and minimize food waste along the way.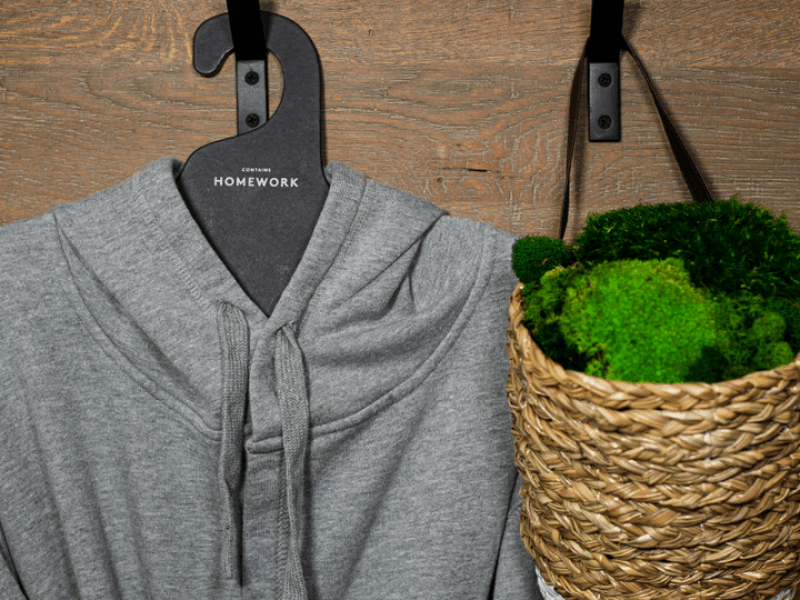 Mindful Moments
Whether it's the post-consumer recycled paper hangers that hold your clothes, the soft sustainable linens you wake up in, the dark sky celebration you join, the sustainable supper you savour, or the natural earth-inspire aroma that surrounds you—mindful moments are waiting for you around every corner of this urban sanctuary. Each one of these thoughtful touches aims to evoke a sense of mindfulness and well-being while uplifting and celebrating the world around you.