Taste
1 Hotel Mayfair's restaurant and garden terrace by two Michelin Star Chef Tom Sellers will be grounded in a deep respect for seasonal, organic, and locally sourced ingredients.

The hotel will also include a signature cocktail bar, Dover Yard, as well as Neighbours, a welcoming lobby bar and café, designed to inspire gatherings and create a relaxed social energy.
Dovetale
Chef Tom Sellers starts his next chapter at 1 Hotel Mayfair, bringing timeless hospitality and passionate ambition together in perfect harmony. Dovetale will offer a sustainably minded, produce led a la carte menu of reimagined classics, bolstered by dishes cooked over the grill, and an abundant raw bar.
Dovetale will be open for breakfast, lunch and dinner daily.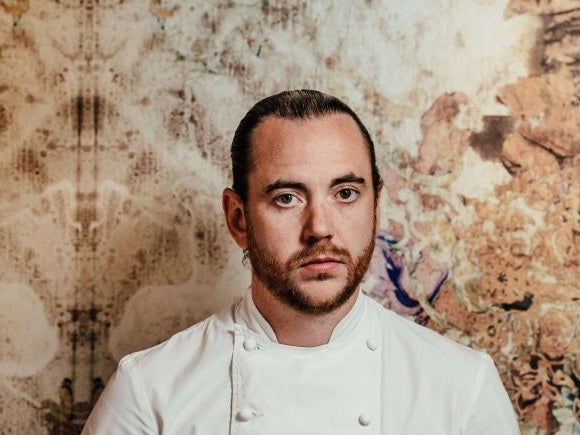 Tom Sellers
Hailing from Nottingham, Tom Sellers is a two Michelin-starred Chef who opened his first restaurant, Restaurant Story, at the age of 26. Tom learned his craft from some of the world's most influential Chefs, and spent time working alongside the likes of Tom Aikens in London, Thomas Keller in New York, and Rene Redzepi in Copenhagen.
He became known for his ability to break convention and merge fine dining with forward thinking. A natural story teller, Tom demonstrate the pleasure of pure, simple cooking, with nostalgia-stirring dishes that evoke memories and celebrate seasons.
Dover Yard
Located in the heart of the hotel, 1 Hotel Mayfair's cocktail bar and lounge boasts a dramatic back drop of Yorkshire dry stone walls and crafted furniture designed by Katie Walker. The drinks created by Bar Director, Matteo Carretta take inspiration from the beauty and simplicity of nature, with a sustainable and conscious approach.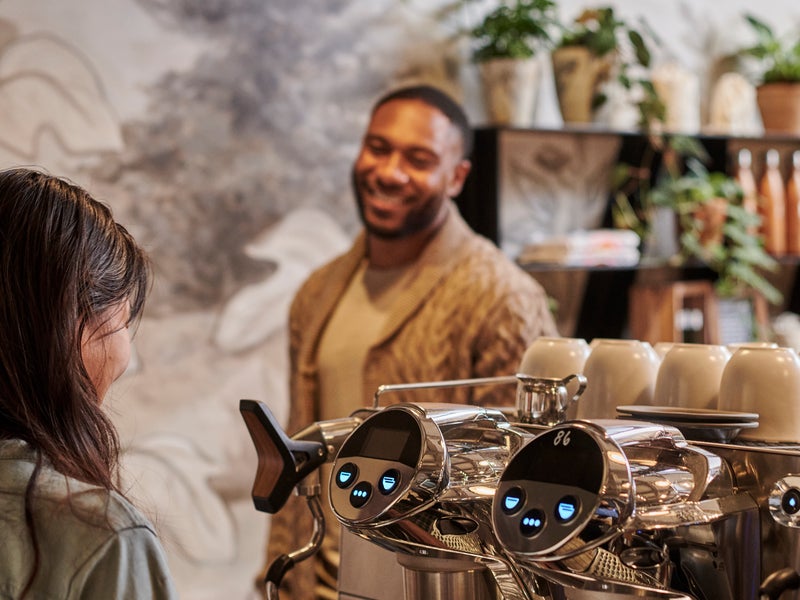 Neighbours
Neighbours Cafe by day will offer light snacks and barista-made ethical fair-trade coffee. A communal table crafted from raw timber courts conversation and collaboration. Sliding rattan panels — a tribute to the picnic baskets spotted in Green Park – segue into the evening when it opens up at aperitif hour.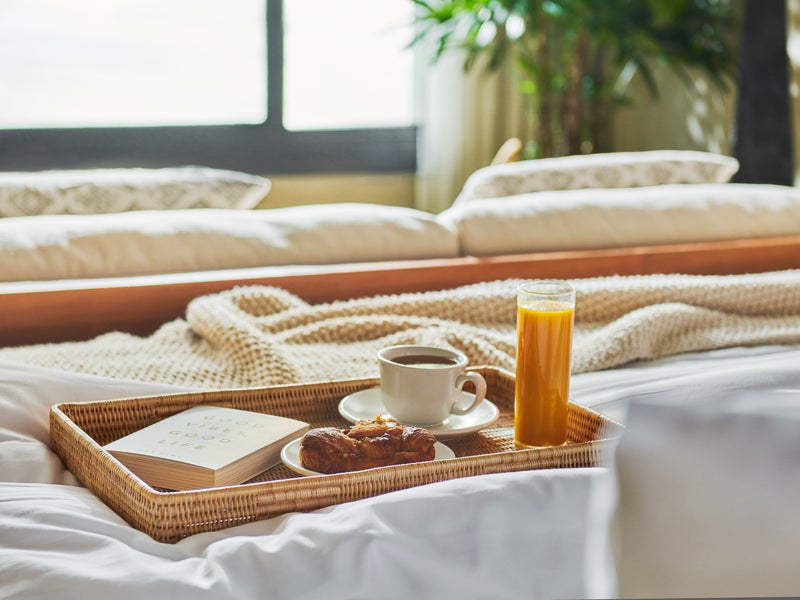 In-Room Dining
Refuel on your own schedule with seasonal, locally fresh items delivered to your door for maximum relaxation.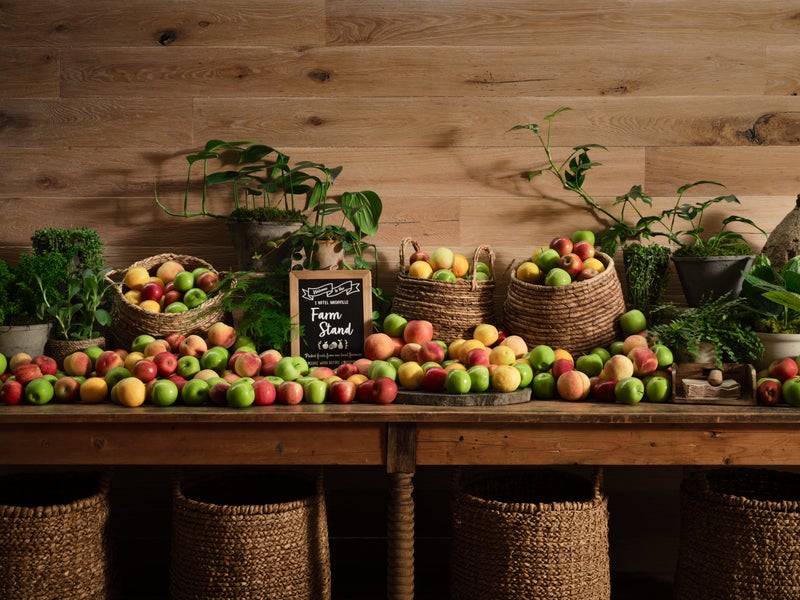 Lobby Farmstand
At our daily market stand, you'll find fresh seasonal fruits that are imperfect in appearance, but perfect in taste, which would otherwise be discarded by producers or grocers.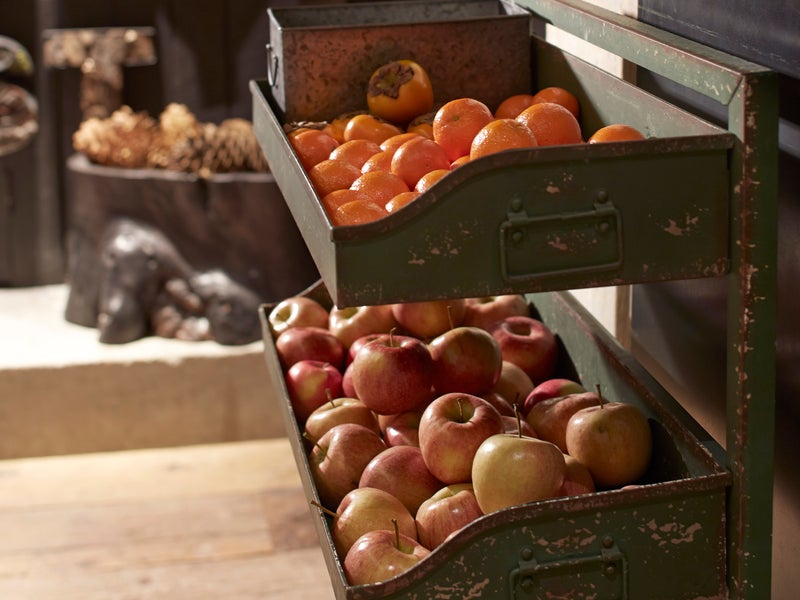 Meet Our Local Purveyors
Supporting local farmers and growers is essential to our sustainability efforts. Our purveyors provide us with the freshest. ethically sourced ingredients to ensure a mindful dining experience.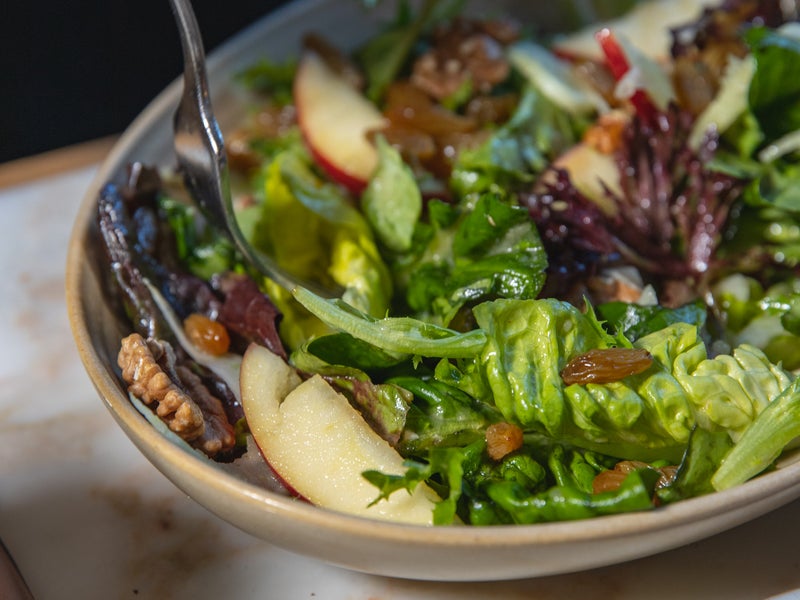 Garden-To-Table Produce
Farmers across the UK provide us quality, fresh produce so that you can savor the flavors of the season and we can work to preserve the beauty and bounty of nature.
Flourish
Shrub
Bello Wild Foods
Sustainably Grown and Sourced
Our meat, fish and seafood partners are committed to producing and sourcing the best products with minimal environmental footprint.
The Sea The Sea
Wright's Seafood
HG Walter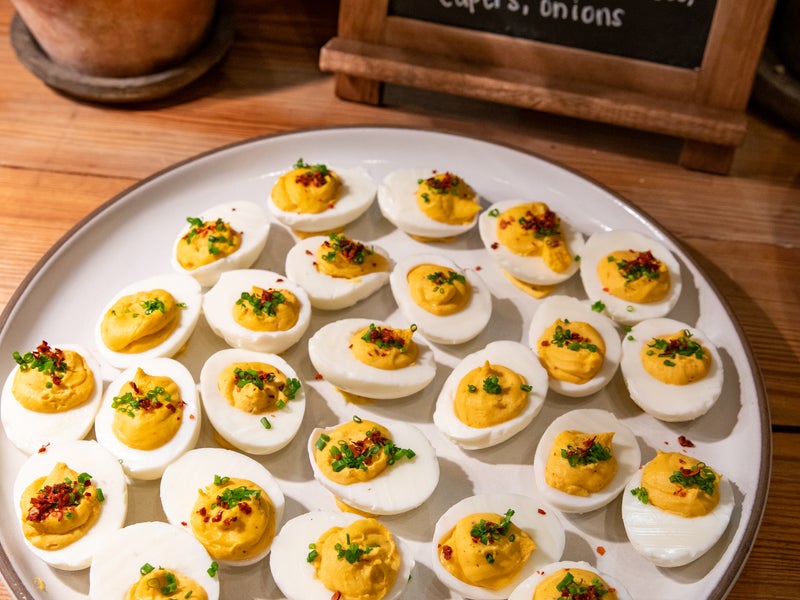 Raised With Love
We can ensure that our dairy comes from sustainable farms and animals that are cared for and ethically raised.
Butter Ampersand
La Latteria