Taste
1 Hotel Mayfair's restaurant and terrace, Dovetale, is grounded in a deep respect for seasonal, organic and locally sourced ingredients. The hotel also houses a signature cocktail bar, Dover Yard as well as a welcoming lobby bar and cafe, Neighbours.
Festive Season
As we come together to celebrate the festive season, we invite you to create unforgettable memories with us at 1 Hotel Mayfair.
Dovetale will offer special edition menus and experiences on Christmas Day and NYE, in addition to a seasonal twist to the A La Carte menu and our beloved Knickerbocker Glory.
Dover Yard is also bringing the festivities with a selection of wintery cocktails available throughout the month of December, and an unforgettable NYE party.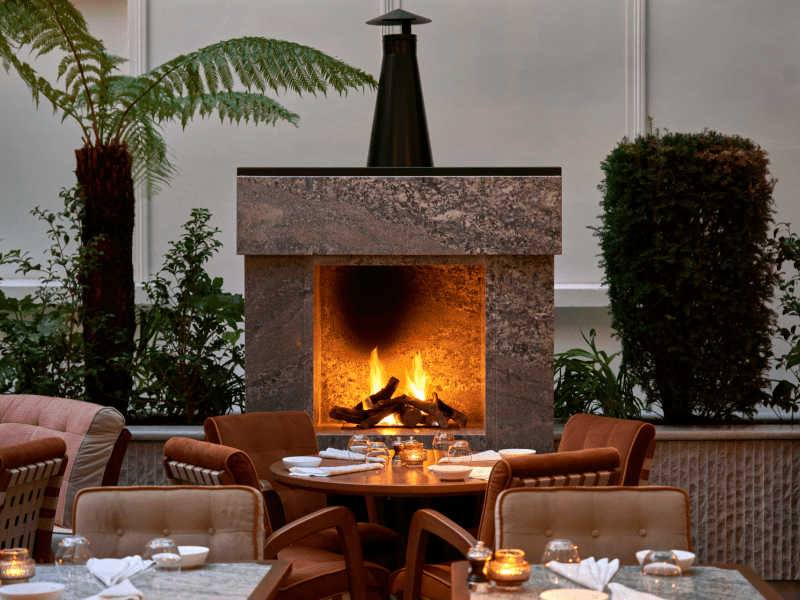 Dovetale
Located in the heart of London and led by the Two Michelin-starred Chef Tom Sellers, Dovetale is a haven for reimagined European classics, showcased through a produce-led a la carte menu.
Breakfast
Mon - Fri | 7am-10am
Sat | 7am-10:30am
Sun | 8am-11:45noon
Lunch
Mon - Fri | 12pm-2:30pm
Sat | 12:30pm-3pm
Sundays
Breakfast | 8am-11:45pm
All Day Sunday Roast | 1pm-8pm
New Year's Eve Dinner | 6pm-8pm and 8:30pm-12:30am
(Last orders are 15 minutes after closing time)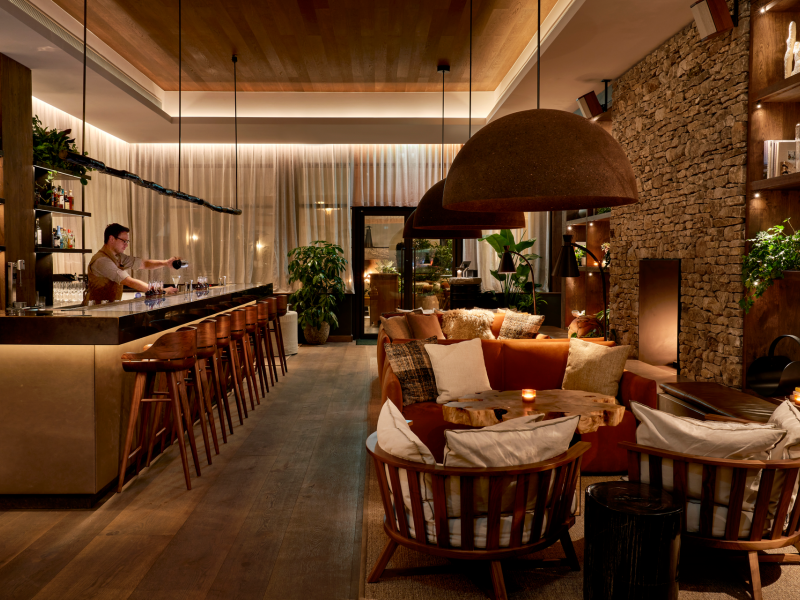 Dover Yard
Escape to Dover Yard, an enchanting bar and lounge that seamlessly blends nature-inspired aesthetics with a captivating ambiance. Bar Director Matteo Carretta's sustainable and conscious approach shines through the drink menu, offering refreshing and innovative cocktails crafted with natural, locally sourced ingredients.
Located in the heart of the hotel, Dover Yard overlooks a lush botanical courtyard, providing a serene oasis for casual bites and pre-dinner drinks. As daylight fades, background DJs set the perfect tone, creating a sophisticated yet vibrant atmosphere.
Now Open
Monday - Friday | 11am-1am
Saturday | 3pm-1am
Sunday | 3pm-12am
New Year's Eve Party | 9pm - 2:30am
Dover Yard is a laptop-free space at all times.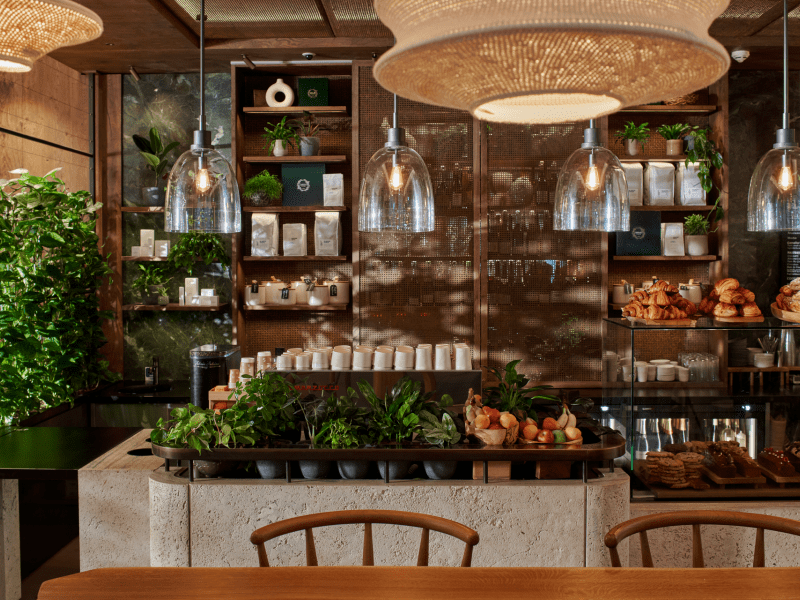 Neighbours
At Neighbours, we make food that fits your busy lifestyle, made with organic, local ingredients ​ready to go whenever you are. Enjoy delicious and healthy grab-and-go snacks, ​cold-pressed juices, fair-trade coffee, and more.​
Opening Hours
Sat - Tues | 8am-8pm
Wed - Fri | 8am-10.30pm
In-Room Dining
Refuel on your own schedule with seasonal, locally fresh items delivered to your door for maximum relaxation.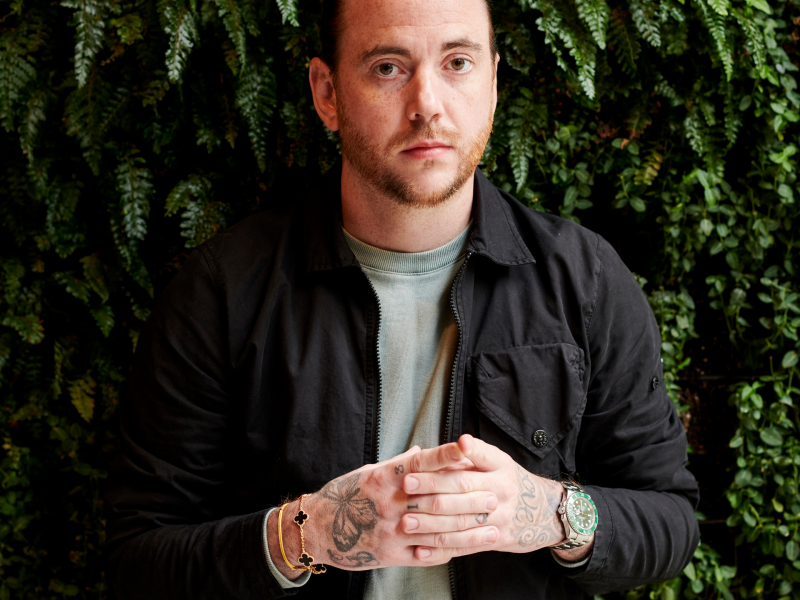 Tom Sellers
Hailing from Nottingham, Tom Sellers is a two Michelin-starred Chef who opened his first restaurant, Restaurant Story, at the age of 26. Tom learned his craft from some of the world's most influential Chefs, and spent time working alongside the likes of Tom Aikens in London, Thomas Keller in New York, and Rene Redzepi in Copenhagen.
He became known for his ability to break convention and merge fine dining with forward thinking. A natural story teller, Tom demonstrate the pleasure of pure, simple cooking, with nostalgia-stirring dishes that evoke memories and celebrate seasons.
Lobby Farmstand
At our daily market stand, you'll find fresh seasonal fruits that are imperfect in appearance, but perfect in taste, which would otherwise be discarded by producers or grocers.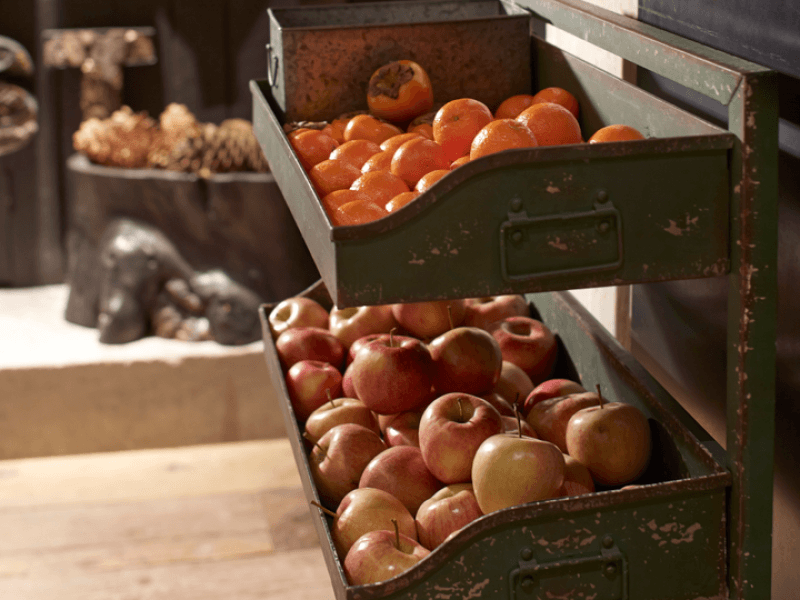 Meet Our Local Purveyors
Supporting local farmers and growers is essential to our sustainability efforts. Our purveyors provide us with the freshest. ethically sourced ingredients to ensure a mindful dining experience.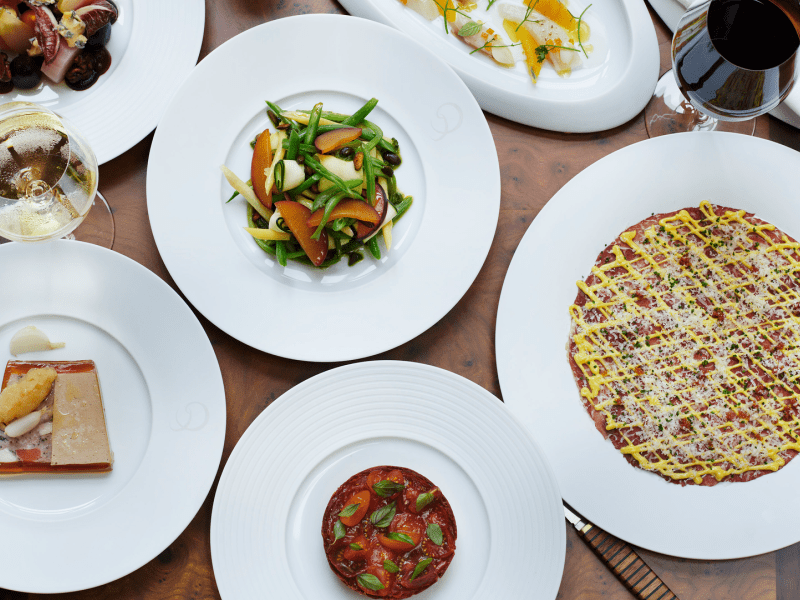 Locally Sourced Produce
Farmers across the UK provide us quality, fresh produce so that you can savor the flavors of the season and we can work to preserve the beauty and bounty of nature.
Flourish
Shrub
Bello Wild Foods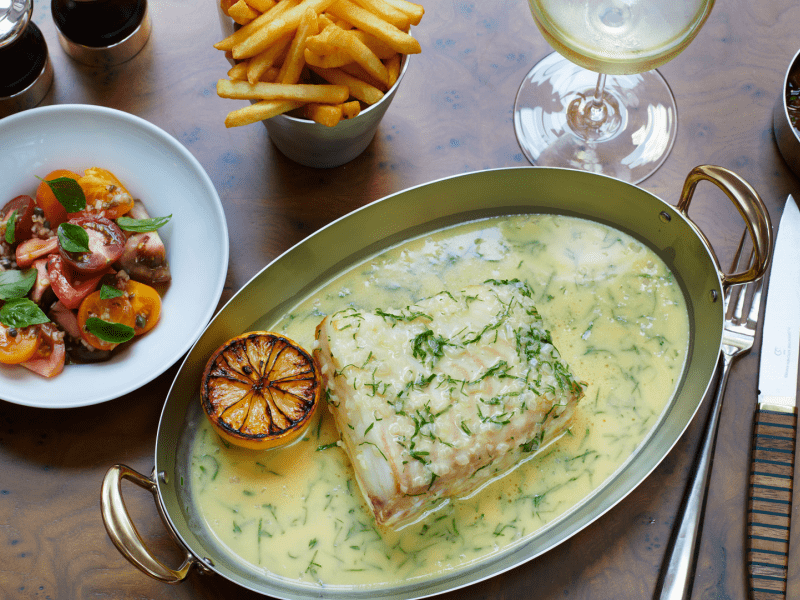 Sustainably Grown and Sourced
Our meat, fish and seafood partners are committed to producing and sourcing the best products with minimal environmental footprint.
The Sea The Sea
Wright's Seafood
HG Walter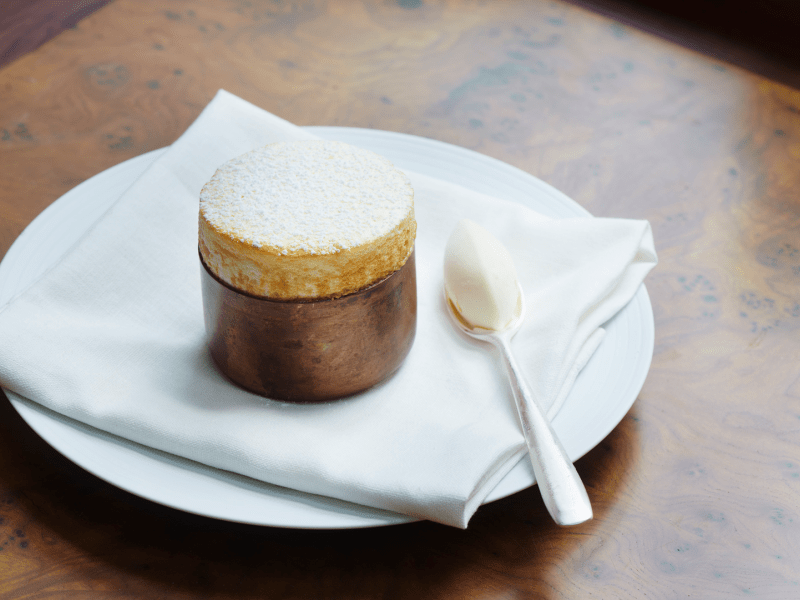 Raised With Love
We can ensure that our dairy comes from sustainable farms and animals that are cared for and ethically raised.
Butter Ampersand
La Latteria