Quality Meat Alternatives and Their Role in Nurturing Your Body and the Planet
Overhauling destructive food systems such as industrialized animal agriculture is essential to environmental health, but we don't want it to come at the price of your personal health.
Published on: April 04, 2022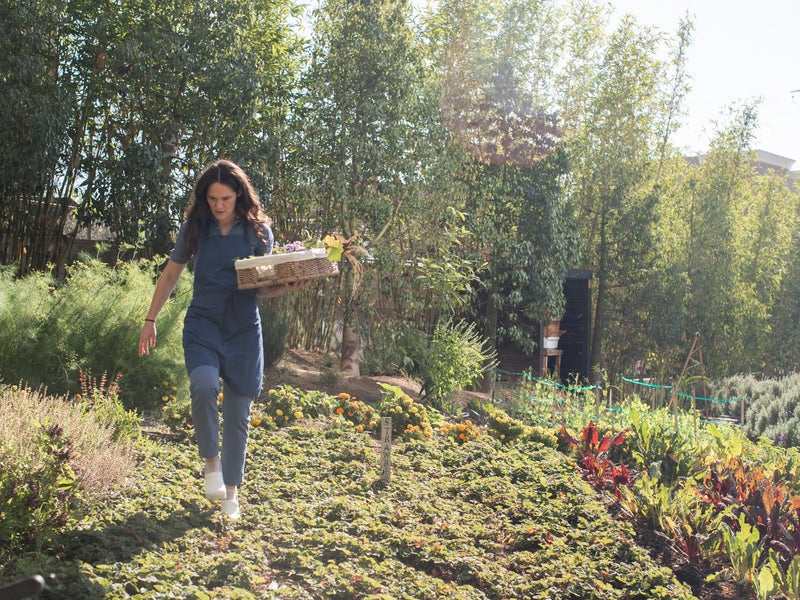 There's no denying that the climate crisis is a complex, multilayered issue. There's also no denying that agriculture—specifically, industrialized animal agriculture—is a massive piece of the puzzle.
So whether you eat meat every day or you haven't touched it in ten years, it's always the right time to review the impacts of meat consumption and explore the various alternatives.
 
After all, overhauling our current food system and continuously checking in with our consumption habits are both critical steps along the long path that paves the fight against climate change.
Why Seek Meat Alternatives?

This probably isn't the first time you've heard about the environmental impacts of animal agriculture. So how bad is it? Let's break down the impacts.
Emissions: Animal agriculture generates 14.5-16.5% of global greenhouse gas emissions.
Deforestation and Land Use: Over the last 50 years, nearly 20% of the Amazon Rainforest has been destroyed, and animal agriculture is responsible for 80% of that deforestation. On top of that, beef production alone uses nearly 60% of the planet's arable land.
Water Usage: Animal agriculture consumes 20-33% of the world's freshwater.
Loss of Biodiversity: If meat production and consumption were to continue without change, scientists predict that more than 17,000 species will lose their habitats by 2050. 
Decreased Soil Quality: To produce enough grains to feed livestock, animal agriculture relies on monocropping (aka large crop areas that grow the same species over and over). Monocropping relies heavily on chemical fertilizers and pesticides, rapidly depleting nutrients in the soil that were not meant to churn out a single crop over and over for decades.
But just as the world's reliance on animal agriculture has created the problem, breaking free from this reliance can help us solve the problem, too. Research shows that phasing out of our current animal agricultural practices can stabilize greenhouse gas emissions for 30 years—and offset 68% of carbon emissions this century.
Not All Meat Alternatives Are Created Equal

Moving towards a more responsible approach to agriculture and food consumption is necessary for the health of the environment, but we don't want it to come at the price of your personal health. We'll be the first to point out that not all meat alternatives are created equal.
Many meat alternatives out there are ultra-processed, so they're not only a threat to your long-term health, but they can also be a threat to the long-term health of the planet. That's why we're outlining the best alternatives to seek and highlighting some of the high-quality meatless options we provide at our sustainable sanctuaries.
On our list of favorite meat alternatives, you'll find nutritious plant-based whole foods that are necessary for a balanced diet. (Note: by "whole foods," we mean foods that are minimally processed and as close as possible to their natural form.)
Nutritious Meat Alternatives

Because eliminating or reducing meat consumption can directly impact your body's supply of protein, iron, calcium, omega-3, vitamin D, and vitamin B12, we're going to focus on some foods that are rich in these nutrients. Please keep in mind that this list is not comprehensive—it's simply a tool to help you feel inspired and excited about reducing your meat consumption.
Soy: Think edamame, tofu, and tempeh—all of these are high in protein, calcium, and omega-3. Keep in mind that the source of your soy matters, as soybeans are typically highly sprayed with herbicides. Organic is usually the safer bet. 
Other beans: White, lima, red kidney, and navy beans are high in protein and iron.
Lentils: Red, yellow, brown, and green lentils are also high in protein and iron.
Peas: Chickpeas and black-eyed peas are also rich in protein and iron.
Nuts: Almonds, cashews, pine nuts, and macadamia nuts are high in healthy fats and omega-3.
Seeds: Flax, chia, hemp, pumpkin, and sesame seeds are also rich in healthy fats and omega-3.
Nut and seed milk: Many of these milk alternatives are fortified with vitamin D to add that back into a plant-based diet.
Leafy greens: Spinach, kale, Swiss chard, spring mix, collard greens, and other leafy greens are rich in calcium and iron.  
Fibrous, vitamin C fruits: Fruits like strawberries, apples, tomatoes, oranges, and other citrus fruits are high in fiber and vitamin C. It's important to note that plant-based foods provide what's called "non-heme iron," which is harder for your body to absorb compared with heme iron sources (meat). Vitamin C can aid your body in the absorption of non-heme iron.
Whole grains: Barley, brown rice, oats, and other whole grains are another great source of plant-based iron.
Nutritional yeast: This dietary supplement/seasoning can be added to most meals. It has a cheesy flavor and is rich in vitamin B12.
At 1 Hotels, we believe in the powers of nature to sustain us, which is why we always make the freshest, local, whole ingredients—like the ones above—accessible to everyone who steps foot in our sanctuaries. We take pride in our plant-based options (and our target zero-waste operations), as we're setting the stage for the hospitality industry to fight for a better future.
What We Offer at 1 Hotels

Below, we've highlighted a few of our special plant-based options, but keep in mind that all of our sustainable dining outlets offer meatless meals.
In addition to the fact that we always source local, seasonal produce, we also source the most sustainable seafood on the market. While seafood is still an animal product, it can be a helpful source of protein and omega-3 for those looking to reduce their consumption of livestock and poultry meat.
To highlight a few of our sustainable seafood partners: at 1 Hotel South Beach, Pacifico Aquaculture supplies our striped bass, which is the only four-star Best Aquaculture Practices (BAP) striped bass that's raised responsibly from egg to harvest. Bristol Scallops supplies our scallops, which were the first U.S. seafood item to receive the Fair Trade certification. As you can see, every seafood item we source directly supports local fishing communities—and consciously considers the wellbeing of the planet.
Sustain your health and the health of the planet

We want to leave you with the idea that a healthy diet—for you and the planet—is one that's sustainable. If the idea of going completely meatless induces extreme stress, it may put you back at square one with a huge aversion to plant-based eating.
Here are a few extra tips to keep in mind when pursuing a sustainable, plant-based diet.
Explore reducetarian-ism. If vegetarianism or veganism seem too overwhelming, just commit to reducing your meat intake. The reducetarian movement focuses on treating meat as a side dish, taking it slow, getting creative with your dishes, sticking with it, consuming enough calories, and celebrating your wins. It does not follow an all-or-nothing mentality, avoiding the shame that's often associated when someone "fails" a vegan or vegetarian diet.
Know where your food comes from. This is a great place to start whether you're looking to reduce your meat consumption or not. Are you supporting large companies that utilize destructive practices, or are you supporting local farmers who spend a lot of resources preserving quality and biodiversity? Does your food come from your neighbors, or does it come from across the globe? To be clear, we do not want you to feel any shame for supporting large companies or buying imported goods, but it's always helpful to be conscious of your consumer behaviors, so you can continue to assess whether or not they truly align with your values. At 1 Hotels, we know exactly where our food comes from—from produce to poultry. It's no secret that we offer meat at our sanctuaries, but we're always sure to source it from high-quality and humane local farms. You can find the local purveyors who provide all of our ingredients at the bottom of each restaurant menu (see The Osprey as an example).
Support regenerative farming practices and biodiverse food systems. Once you know where your food comes from, explore whether or not these sources practice regenerative agriculture. When farms practice regenerative methods, they consciously work to rebuild the organic matter in their soil—through organic practices, crop rotation, cover crops, composting, and more—to restore degrading soil and ecosystem biodiversity. The result? More nutrient-dense food, carbon drawdown, and a healthier water cycle.
As always, we encourage you to approach your dietary decisions from a holistic perspective—one that considers your mind, your body, the soil, the planet, and other living beings. We're right next to you, navigating the same journey at 1 Hotels.
More Stories We'd Think You'd Enjoy