Saving The New York Harbor, One Oyster Shell At A Time
Did you know that just one oyster can filter 50 gallons of water per day? 
Published on: August 10, 2018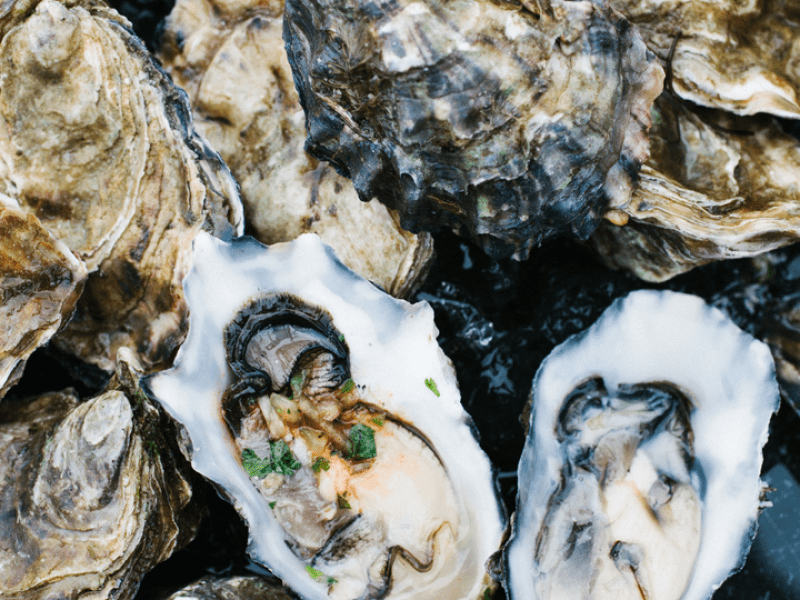 At 1 Hotels, we are committed to reducing our waste, and repurposing what we use whenever we can.  This goes for food waste as well, so we were excited to discover an organization like Billion Oyster Project to help us find a second life for the delicious oysters we serve at The Osprey at 1 Hotel Brooklyn Bridge.
Billion Oyster Project is a citizen science project coordinated by the New York Harbor School with the goal of restoring one billion live oysters to the New York Harbor by 2035.
At The Osprey alone, we are going through an estimated 700-900 oysters per week. As of July, we are donating those oysters to Billion Oyster Project to assist in their efforts to restore the harbor and protect the local marine ecosystem. 
Below is the step by step process we go through in our partnership with Billion Oyster Project, from collecting, to reintroducing the oyster shells back into the marine ecosystem:
 Fresh oysters arrive at The Osprey and our guests get to enjoy them!
 The shells are sorted and then stored by our team after they are served, to be ready for pick up by a dedicated team member from The Lobster Place, which partners with Billion Oyster Project to manage shell collection at over 70 NYC restaurants.
 Once a month, shells are transported to a curing site on Governors Island, where the shells are prepared for a minimum of one year. Over the course of a year, environmental conditions like hot temperatures, rain and small critters will clean and prepare the shells for reuse.
 Once cured, the shells are either placed at oyster reefs or seeded with larvae that are produced at the New York Harbor School Hatchery.
 Newly set oyster shells and their larvae are transferred to Billion Oyster Project nurseries, restoration sites or oyster research stations. If oysters are transferred to research stations, they are used as an educational tool for middle schools in all five boroughs in NYC. The middle schoolers become responsible for monitoring the health of the oysters, the water, and biodiversity of the newly set shells.
 When the oysters make their way back to the Harbor, they will continue to grow and reproduce and become a self-sustaining population. Just one oyster can filter 50 gallons of water a day to help fight pollution and can help restore up to 20 new live oysters.
So far 26 Million oysters have been restored to the New York Harbor thanks to Billion Oyster Projects efforts. We hope to help them reach one billion by 2035.
Visit The Osprey at 1 Hotel Brooklyn Bridge to enjoy fresh oysters and contribute to an amazing cause.
More Stories We'd Think You'd Enjoy
Sustainability
That's a Wrap: Our Favorite Sustainable Gifts for the Holiday Season
As the year comes to a close and we reach a time of reflection, we choose to express gratitude for...
Sustainability
A Message on Thanksgiving
The Gift Wrap That Keeps On Giving: Unveiling Wrappr's Story and the Winner of Our 2023 Artist Search
In celebration of our first successful Wrapped in Nature artist search, we sat down with both Wrappr...