Rhythmic Rituals: Harmonize Your Wellness Routine and Cycle with Alo Moves' SYNCD
Get an inside look at Alo Moves' newest wellness program filmed among the natural wonders of 1 Hotel Hanalei Bay. Centered around cycle syncing, SYNCD introduces soulful ways to work with your internal rhythm—not against it.
Published on: October 26, 2023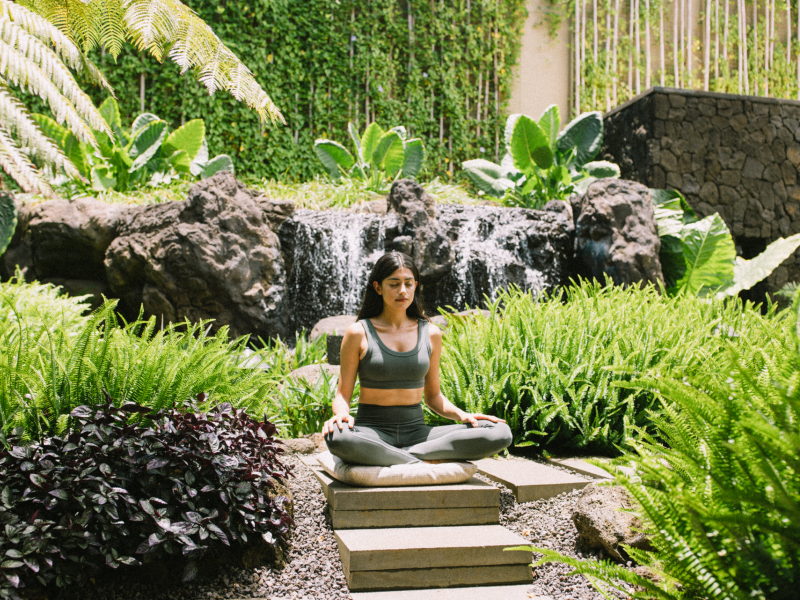 At 1 Hotels, we believe in working with the systems and rhythms of nature, and part of that includes honoring your body's internal cycles. We're honored to partner with Alo, as they share the same belief and let it shine through their many wellness programs within Alo Moves.

One of Alo Moves' newest offerings is called SYNCD, and it features a curated library of routines designed to adapt to your individual hormonal cycle—including HIIT, power yoga, meditation, pilates, low-impact yoga, breathwork, self-care rituals, and so much more. Each SYNCD series was filmed at 1 Hotel Hanalei Bay, spotlighting Kauaʻi's immense natural wonder and reminding us that incredible things happen when we truly embrace and honor nature. The SYNCD classes have been crafted to align with your lifestyle and unique phases of your cycle, so you can feel empowered to take back control of your vitality and use it to reach your full potential—no matter what that looks like in the moment.

We sat down with Alo Moves to learn more about SYNCD, the benefits of cycle syncing, and how you can integrate these nourishing self-care rituals into your life to radiate wellness from the inside out.
ALO MOVES ON HONORING YOUR CYCLE THROUGH THE SYNCD SERIES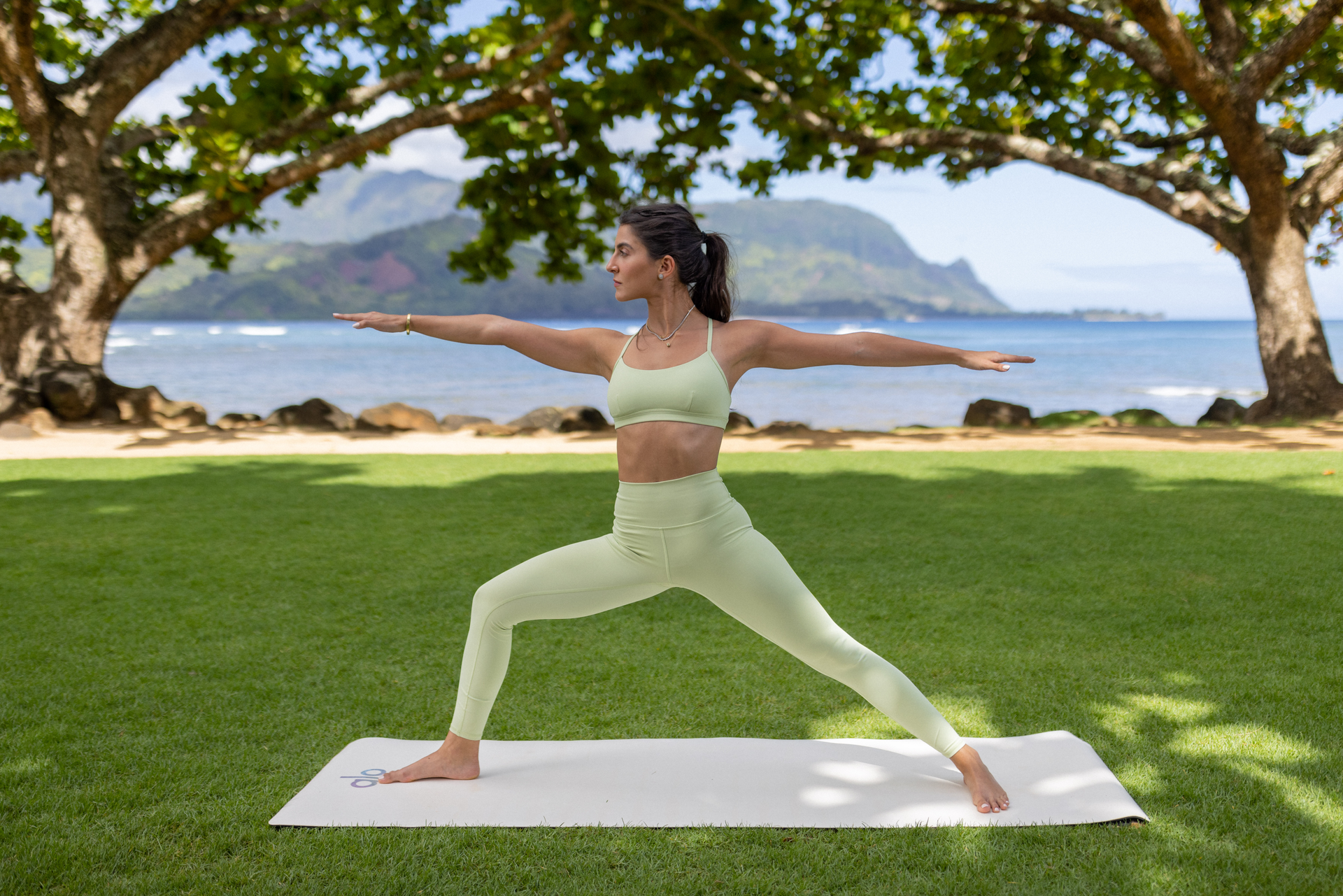 At 1 Hotels, we believe in the benefits of holistic wellness offerings, so we're very excited to partner with you! Alo Moves offers its users thousands of different wellness classes from meditation to yoga and HIIT classes. What inspired your new SYNCD program?
Alo Moves created this beginner's guide to cycle syncing to help our members learn more about the method, its benefits, and the ways they can align their lifestyle to their natural rhythm. We are a firm believer in mindful movement, strengthening your inner and outer connection, and listening to your body's signals, so we launched SYNCD to align with this mission.  
What is cycle syncing and what are the health benefits?
Cycle syncing is aligning with your menstrual cycle and adjusting your lifestyle (e.g., your workouts, self-care rituals, nutrition, and mindfulness practices) to the changes in your body. This way, you can feel more balanced throughout the month and improve your overall wellbeing from the inside out. Though cycle syncing is not meant to replace seeking out a medical professional, it's one way you can adjust to the changes your body goes through during your monthly cycle. 

The benefits and how fast you feel them vary from person to person, but the overarching benefit of cycle syncing is that it informs you about your body and its monthly changes. Knowledge about your shifting energy levels, libido, and moods—and more importantly, the reasons why they are in flux each month—leads you to a deeper understanding of yourself. Cycle syncing will only strengthen this inner connection.

Other benefits include:  
Reducing PMS symptoms 
Alleviating period pain  
More effective workouts  
Reducing the risk of injury  
Providing fertility support 
Improved mood, sleep, energy, and productivity 
Feeling more balanced overall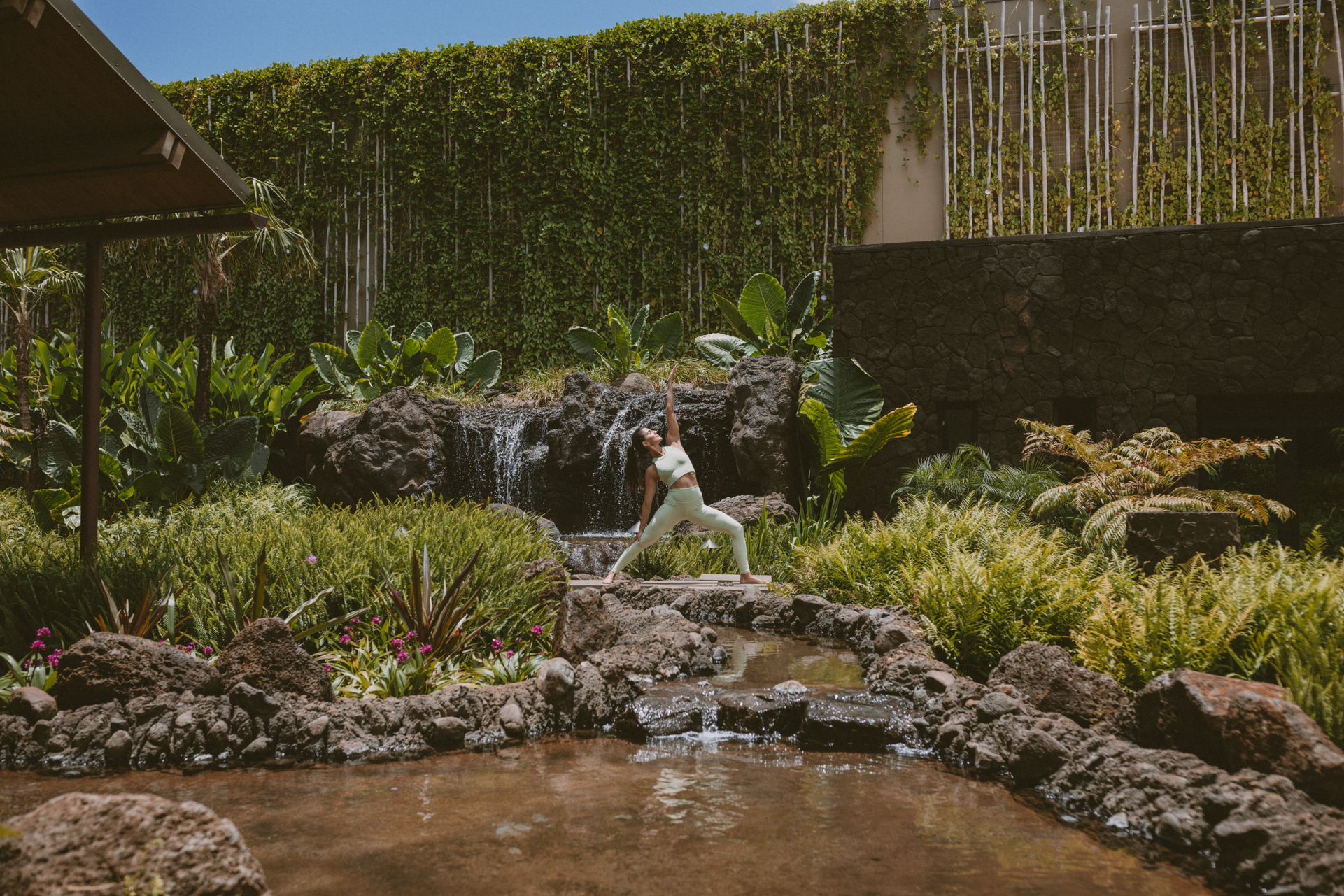 What can users expect from this program? 
Members can expect a curated guide to workouts, self-care tips, and meditations that align with each phase they're experiencing. They'll also receive an immersive retreat-like experience through their screens with the lush, expansive grounds of the 1 Hotel Hanalei Bay in Kauaʻi in the background. 
Is it for people of all fitness levels and those new to cycle syncing?
Our series is open to all fitness levels and is especially designed for those who are new to the concept of cycle syncing. There are yoga, Pilates, HIIT, and meditation classes for each phase, so you can try them all or choose ones that speak to you and how your body is feeling at the moment. We also included DIY self-care tips like ginger compresses and lymphatic drainage tutorials so members can be more empowered to alleviate any discomfort and become more knowledgeable about holistic wellness practices. 
How can guests at 1 Hotel Hanalei Bay experience the SYNCD program and continue on the journey after their stay?
All classes are complimentary to 1 Hotel Hanalei Bay guests in their hotel rooms, and after their stay, they can access SYNCD with a two-week free trial on Alo Moves. When the trial ends, they can continue their practice for $12.99/month or $129.99/year. 
RADIATE WELLNESS WITHIN
We invite you to explore the many transformative wellness offerings at 1 Hotel Hanalei Bay as well as the benefits of SYNCD, so you can start a flexible wellness routine from the comfort of your own home (or your home away from home).
More Stories We'd Think You'd Enjoy
Sustainability
That's a Wrap: Our Favorite Sustainable Gifts for the Holiday Season
As the year comes to a close and we reach a time of reflection, we choose to express gratitude for...
Sustainability
A Message on Thanksgiving
The Gift Wrap That Keeps On Giving: Unveiling Wrappr's Story and the Winner of Our 2023 Artist Search
In celebration of our first successful Wrapped in Nature artist search, we sat down with both Wrappr...