1 Promise
Climate
Environment
Popular Sustainable Certifications to Know, So You Can Vote With Your Dollar
In a world saturated in "greenwashing," it's more important than ever to understand and recognize legitimate certifications to ensure your purchases truly align with your values.
Published on: March 12, 2022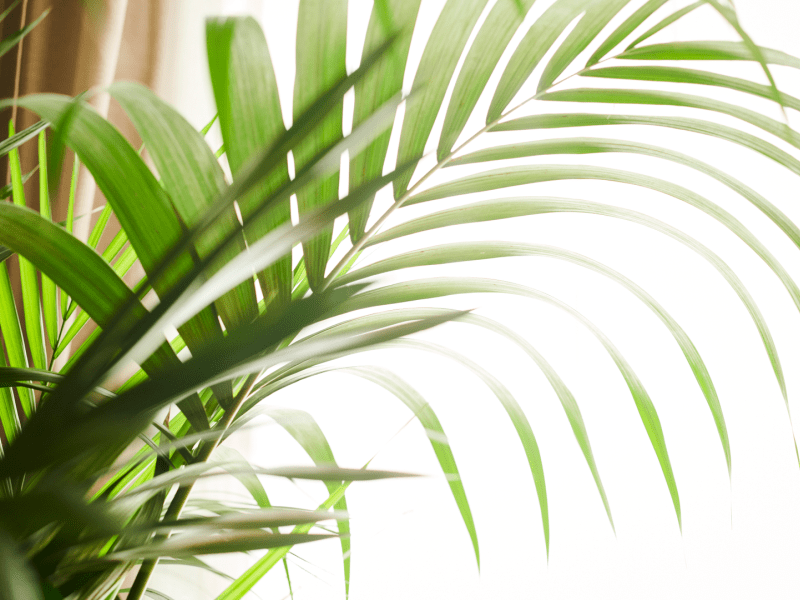 It can be overwhelming to keep track of all of the different social and environmental certifications out there—even our shortlist can feel a little overwhelming.
So we want to encourage you to take a deep breath and remember that you don't have to memorize all of these certifications. Just keep them in your back pocket and refer back to them when you're deciding whether or not you want to try a new product, service, or brand. 
To make things a little easier, we organized each certification by industry, but there's always going to be some overlap. For the certifications with obvious overlaps, we noted them with an asterisk (*) and listed the other categories that they apply to.
But when in doubt, always remember you can simply reach out to a company for information regarding its certifications, especially if it's a company you support regularly. That way, you can understand all the different ways they're working and growing towards a sustainable future.
More than anything, we hope that this article empowers you and reminds you to use your dollars to vote for the companies you believe in. 
Universal Certifications

Before we get into product-specific certifications, there are a few that can be found across a variety of industries. Let's cover those first.
B Corp Certification

When a business is a Certified B Corp, it means they're taking a 360-degree approach to environmental, social, and economic sustainability. The certification is rigorous and is reevaluated every three years. It involves engaging all teams and departments across the organization and upholding high standards of social and environmental responsibility, accountability across all levels and stakeholders, and complete transparency. 
Fair Trade Certified

When a product is Fair Trade certified, it means that the methods behind the production process are aimed at empowering workers, ending the poverty cycle, and sustaining the farmers, workers, and communities who need it most. It promotes fair distribution of wealth by ensuring that independent producers are treated fairly and take home the profits they deserve. There are several organizations that certify Fair Trade products.
FairTrade International is a global fair trade certifying organization that owns country-specific organizations such as FairTrade America.
FairTrade America is the USA-specific subsidiary of FairTrade International.
Fair Trade USA is an independent organization that is not a member of the international FairTrade system.
1% for the Planet

When a company promises 1% for the Planet, it means they donate at least 1% of their annual revenue to an environmental cause. As an organization, 1% for the Planet verifies that the company is following through with its promise to sift out greenwashers. 1% for the Planet is driven by the belief that no one should give less than 1% back to the planet that sustains our lives—and that small, consistent actions add up.
Scientific Certification Systems (SCS) Global Services

SCS Global Services is a global third-party certifier of environmental claims across various industries—food, energy, infrastructure, consumer goods, and beyond. They use advanced life-cycle assessment techniques to certify that environmentally preferable products (EPP) truly live up to their promises.
Global Recycled Standard (GRS)

The GRS certification is owned by the Textile Exchange, but it can be applied to a wide range of products and industries—not just textiles. The GRS certification confirms that the product is made with a minimum of 20% recycled material and accounts for the entire supply chain, promoting traceability, transparency, environmental stewardship, social standards, reduction of chemical content, and accurate labeling.
FSC Certified

The Forest Stewardship Council (FSC) is a global organization that promotes responsible and ethical forest management. FSC has created a labeling system that allows consumers to identify which items derived from wood do not contribute to deforestation.
Organic
"Organic" is quite the buzzword in the world of sustainability. With so many items—from lotions to lettuce—claiming to be organic, it's extremely important to understand which items are actually certified organic.
The United States Department of Agriculture (USDA) is the leading global agent in certifying organic products. When an item or ingredient is USDA certified organic, it means that it has been grown in soil that has not been treated with prohibited substances at least three years prior to harvest. The standard also extends to factors such as animal raising practices, pesticides, fertilizers, genetic modifications, sewage, and more.
It's important to note that almost 80 organizations are authorized by the USDA to issue organic certifications to any product or business around the world. You can explore the list of certifying agents here.
At 1 Hotels, we source organic and FSC-certified products and ingredients whenever possible, and we always seek to partner with companies and provide goods that are Fair Trade and/or B Corp certified.
Now that we've covered these broad certifications, let's dive into certifications for specific products. You'll notice that these certifications also transcend industries, and we made note of certain ones that shouldn't be confined to one type of product.
Fashion & Clothing

Fast, cheap fashion comes at the ultimate price. When you shop places that do not uphold ethical standards (which should be certified by the third parties outlined below) you could be giving your dollars to companies that:
Allow unsafe working conditions and do not pay ethical, living wages or follow labor laws (utilizing child labor)
Source low-quality materials that come from destructive agricultural practices, contribute to deforestation, and generate extreme amounts of waste.
Keep in mind that sustainability starts before you make a new clothing purchase—by truly evaluating whether or not you actually need to buy something, considering second-hand items, or upcycling an old garment, and ensuring that this new piece will live a long life in your closet.
When you do decide to buy a new timeless piece, look out for the following certifications, so you can steer clear of companies that sacrifice social and environmental responsibility for the sake of turning a profit. At 1 Hotels, we source organic and FSC-certified products and ingredients whenever possible, and we always seek to partner with companies and provide goods that are Fair Trade and/or B Corp certified.
The Global Organic Textile Standard (GOTS)

GOTS is leading the fashion industry towards a circular economy—an economy that focuses on the "produce, consume, keep (or regenerate)" mentality as opposed to the "produce, consume, waste" mentality surrounding fast fashion. (more info here).
The Organic Content Standard (OCS)

The OCS certification tracks and verifies the content of organically grown materials in fabrics. Consider it the organic certification for textiles.
OEKO-TEX

OEKO-TEX is another textile standard certifying that the finished garment does not blatantly contain substances that can harm humans and the planet. You might be surprised to find out that many fabrics are made from synthetic chemicals and plastics, which can actually harm your body's largest organ—the skin.
At 1 Hotels, all of our linens and terry are 100% sustainably sourced. To us, sustainable sourcing is not as simple as "organic" vs. "non-organic;" we consider many complex factors such as the impact of growing and manufacturing on climate change, ozone depletion, water use, air pollution, and human toxicity. When sourcing, we prioritize natural fibers, avoiding plastics, and exploring new materials that may be more sustainable than cotton (such as hemp, flax, linen, and more).
Our towels are certified MADE IN GREEN by OEKO-TEX®, meaning they are free of harmful substances and are produced in factories committed to environmentally and socially responsible methods.

Beauty & Self-Care

Cruelty-Free*

When a product is certified cruelty-free, it means it has not been tested on animals. There are three organizations that can issue cruelty-free certifications, and they all require different criteria.
PETA: Their "beauty without bunnies" program certifies that a product has not been tested on animals, but it does not entail recertification over the years, demand proof from suppliers, conduct independent audits, or require that the parent companies also avoid animal testing. PETA is based in the US but can certify products all over the world.
Leaping Bunny: This certification is operated by the Coalition for Consumer Information on Cosmetics (CCIC) in the US and Canada. It does require all of the things mentioned above, except it also does not require that parent companies avoid animal testing.
Cruelty-Free International (CFI): As its name implies, this is an international certification that follows similar criteria to the Leaping Bunny.
For more information on these organizations and what their certification labels look like, we recommend this article.
*Cruelty-Free certifications also apply to products in the Fashion & Home categories.
EWG Verified*

The Environmental Working Group (EWG) filters over 85,000 products, rating them based on data availability and their potential to cause cancer, reproductive harm, endocrine disruption, irritation, organ toxicity, cellular changes, ecotoxicity, rapid skin absorption, contamination concerns, and more.
When a product is EWG Verified, that means it meets EWG's strictest standards of health and transparency. You can search any brand or product on EWG's Skin Deep database to see its rating considering all of the factors mentioned above.
*EWG Verified certifications also apply to products in the Home & Food categories, as they offer guides for pesticides in produce, food scores, contaminants in tap water, and cleaning products.
Ecocert COSMOS*

Ecocert COSMOS  is an internationally recognized organic certification for the beauty industry that ensures at least 95% of the plants in the product are organic and at least 20% of total ingredients are organic (10% for products that rinse off). On average, COSMOS products contain 99% ingredients of natural origin.
*You will also find the Ecocert certification (IFS) in the Food category.
The Positive Luxury Butterfly Mark

Positive Luxury's Butterfly Mark certifies that a luxury brand is consciously and continuously pursuing sustainability and adapting to current climate conditions. The Bamford brand proudly sports the Butterfly Mark, meaning their spa products and services meet the highest standards of verified Environmental, Social, and Governance (ESG) and beyond. On top of that, Bamford products utilize certified organic ingredients wherever possible. Needless to say, we're proud to offer Bamford products across all 1 Hotels.
Beauty & Self-Care

Ecocert IFS

Beyond the organic certifications mentioned above, Ecocert is another organic stamp of approval. To ensure quality & food safety for European distributors, the International Featured Standards (IFS) label audits and certifies organic products in France and over 130 additional countries.
*You will also find the Ecocert certification (COSMOS) in the Beauty & Self-Care category.
Certified Humane®

Certified Humane® is a non-profit organization that aims to improve the lives of farm animals by educating consumers and driving the demand for responsibly-raised animal products. Currently, "Free Range" or "Pasture Raised" have no established legal definition in the US, so often, these labels are a sneaky marketing ploy. It's important to note that the Humane Farm Animal Care (HFAC)'s Scientific Committee has spent two years reviewing research and solidifying standards for these labels, and the Certified Humane® label considers these findings.
When you see the Certified Humane® certification, you know that "Free Range" and "Pasture Raised" labels are promises, not ploys.
Animal Welfare Approved

Animal Welfare Approved by A Greener World (AWG) is the only certification that guarantees an animal is pasture-raised or free-range on an independent, sustainable, and ethical farm for their entire life. It's recognized by several countries around the world.
At 1 Hotels, we rely on local, certified organic, and sustainably grown ingredients wherever possible and have set rigorous targets across all of our properties to increase purchasing of sustainable ingredients year on year. We partner with local farms and fisheries that uphold strict standards regarding animal welfare and environmental health. You can explore our lists of suppliers and their certifications by visiting the "taste" webpage for any of our locations (for example, 1 Hotel Brooklyn Bridge | Taste) and scrolling down to the "meet our local purveyors" section.
Home, Buildings, & Energy
Below you'll find a few certifications that you can look out for in all buildings that claim to minimize their impact on the planet.
LEED Certified

The Leadership in Energy and Environmental Design (LEED) certification is the most widely used and recognized rating system for sustainable buildings across the globe. LEED certified buildings work to reduce their contribution to climate change, prioritize human health, protect and conserve water, enhance biodiversity, use sustainable and regenerative materials, and enhance the community.
All 1 Hotels meet the minimum requirements for LEED Certification!
ENERGY STAR®

ENERGY STAR is an energy efficiency rating system backed by the EPA. In 2019 alone, it saved 500 billion kilowatt-hours of electricity in the US. While it is a US certification, it's recognized by many regions including Australia, Canada, Japan, New Zealand, Switzerland, Taiwan, and the EU.
1 Hotel Central Park, 1 Hotel Brooklyn Bridge, and 1 Hotel West Hollywood are Energy Star reporting, as mandated by their states. In fact, 1 Hotel West Hollywood recently reported an Energy Star score of 95, which was one of the highest ratings in LA.
Moving forward, we're also requiring that all 1 Hotels submit Energy Star reporting even without legal requirement. On top of that, we rely on the Energy Star product certification for much of the equipment we use across all properties.
Green Seal

Green Seal is a scientist and expert-driven organization that certifies a product or service meets high performance, health, and environmental standards. They aim to certify everyday items and services such as cleaning products, sanitary papers, paints, cleaning services, hotels, and commercial properties.
WELL Building Standard

WELL is a science-based roadmap for cultivating and certifying spaces that consider and promote human health. It follows rigorous performance standards that support physical and mental wellbeing across four tenets, six principles, and 10 core concepts that promote human and environmental health through a diverse and equitable lens. We're proud to say a number of our properties, including 1 Hotel Brooklyn Bridge, 1 Homes Preview Cabo, 1 Hotel Central Park, 1 Hotel South Beach, 1 Hotel Toronto, and 1 Hotel West Hollywood are all WELL certified, and we're working to expand this certification across all properties.

Vote With Your Dollar

This is not a comprehensive list of certifications, but it's a great place to start. The next time you're ready to purchase, just remain thoughtful and curious.
As yourself, "What does this company stand for? Do they use third-party certifications to back up their claims? Does their mission align with my values? Do they deserve my vote?"
And before you know it, shopping sustainably (or opting to not shop at all) will become second nature.
More Stories We'd Think You'd Enjoy
Designed by Nature
Brushing Up on Mayfair's Iconic Art History With Captivating Tours Led by Art Expert, Loyse de Pury
As we embark on monthly art tours through the creative soul of Mayfair, get to know the colorful...
Connecting to the Heart of Hispanic Heritage Month: Stories of Passion & Pride From Our Latinx Team Members
We're spotlighting the stories of our incredible Latinx staff members, discovering what this month...