One Ingredient: Burrata Please
What do pizza, grilled peaches, ravioli and ice cream have in common? Burrata.
Published on: January 20, 2016
​
What do pizza, grilled peaches, ravioli and ice cream have in common? Burrata. (Yes, even ice cream!) Over the last year, menus around the world have had an awakening with the addition of burrata. The success of this white, oozy, creamy mozzarella like cheese-inside-cheese parcel is often measured by the satisfying gasps of excitement that rings from tables (particularly of women) who sing the joyous words, "there's burrata in that? We're getting it!" and it's notorious act of selling out in the early hours. Burrata is a cheese with a relatively recent history. With its origins dating back to the 1920s, it was first produced in Puglia, in the south of Italy on the Bianchini family farm as a way to use up leftover scraps of mozzarella. Originally made with buffalo's milk, todays farmers use cows milk in the unique cheese making process which begins by plunging fresh cheese curds into hot whey or salted water, stretching and shaping the curds into their signature pouch, which gets further stuffed with stracciatelli (milky shreds of mozzarella), doused with cream and finally sealed with a pinch at the top to create its final pear shaped sack. Like mozzarella, burrata is a fresh cheese and should be eaten as soon as possible to enjoy the rich buttery flavour. In the most stripped down form, you can enjoy burrata with freshly ground pepper, course salt and a tear of rustic house baked bread.
Our approach to burrata this season was left in the hands of Chef Jonathan Waxman of Jams – our restaurant at One Hotel Central Park. Chef Jonathan has taken a clean approach to this dinner item, pairing it with marinated beets, watercress and pistachio – the perfect starter that never fails to satisfy. We source our burrata locally from Maplebrooke Farm, tucked in the Green Mountains of Vermont, where authentic old world cheesemaking methods yield fresh, quality products with a truly marked flavour and texture. Maplebrooke farm pays tribute to Domenico Marchitelli, their burrata cheesemaker, who has over 25 years of experience and is a native to Puglia, where burrata originated. This relationship allows us to bring a little piece of Italy to your plate while keeping it local – oh, and we make sure that we never run out! Try it at home with these delicious recipes from around the web: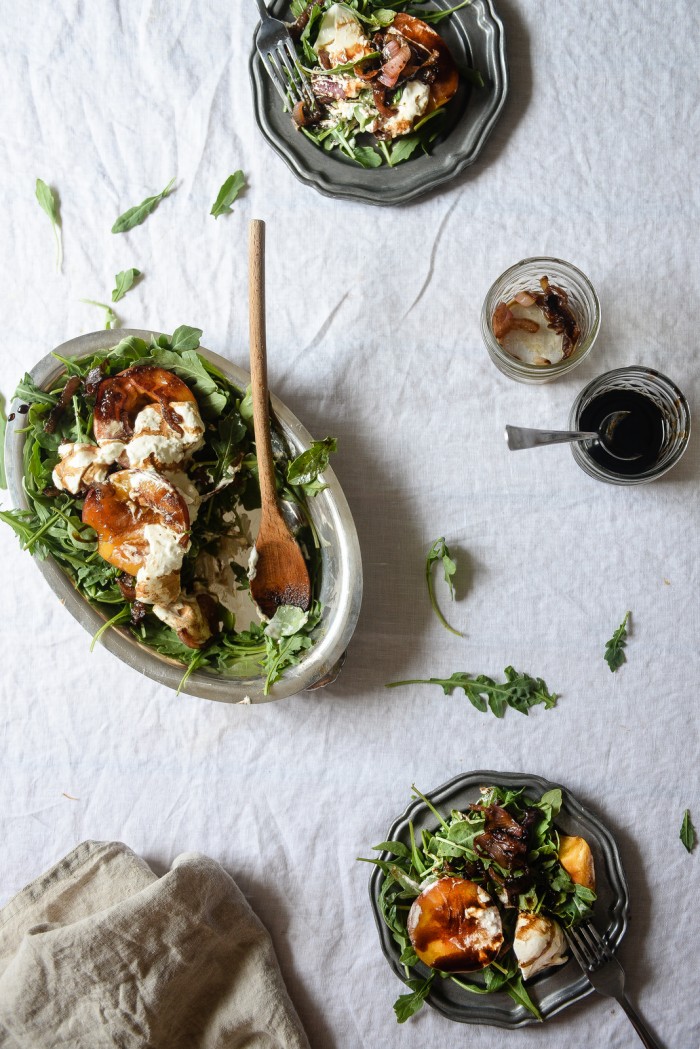 Grilled Peach & Burrata Salad from Two Red Bowls
Spaghetti with Cauliflower, Burrata and Thyme from Donna Hay
Burrata over Grilled Ratatouille and Charred Bread from Apple and Sparkle
More Stories We'd Think You'd Enjoy