Honoring Our 1 True Host: How Hospitality Can Better Serve the Planet with Barry Sternlicht and Ashton Kutcher
As part of Elle Decor's The Future of Eco-Conscious Living 2023 Summit, 1 Hotels founder and Chairman Barry Sternlicht and actor and entrepreneur Ashton Kutcher share stories, predictions, and urgency surrounding sustainability in hospitality.
Published on: May 11, 2023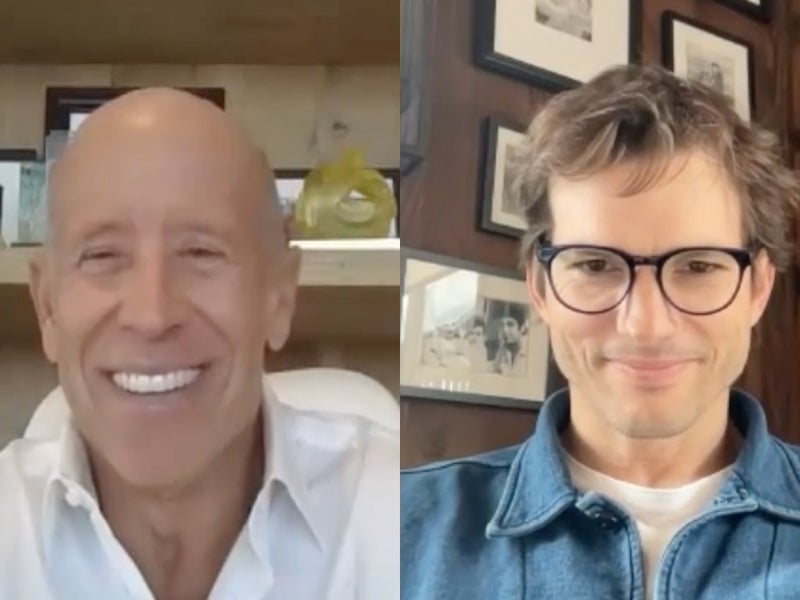 The Future of Eco-Conscious Living 2023 unites a talented lineup of experts to explore sustainability through the unique lenses of hospitality, urban development, smart homes, outdoor spaces, and beyond. As part of the virtual Sustainability Summit, Ashton Kutcher and Barry Sternlicht discuss new ventures in sustainability, calling upon their recent experiences and successes "investing in enduring happiness."
As Ashton explains, the concept of sustainability can be reframed as enduring happiness. If the idea doesn't have the capacity to endure time, it's not sustainable, and we won't ever have the opportunity to experience the happiness it brings. Through the lens of 1 Hotels, Barry similarly states that "nature is our CEO," explaining that everything we do is informed by the wisdom and vulnerability of the natural world. These mindsets are particularly valuable in the world of hospitality, as the industry is responsible for 1% of global carbon emissions. To reach national and global 2030 emissions targets, it's estimated that every guestroom would have to reduce its carbon emissions by 66%, a large feat for an ever-growing industry.
When we allow these mindsets to serve as our compass, Ashton and Barry share living proof that new, creative, and sustainable partnerships, ideas, and opportunities can open up a brighter future for hospitality—and the 1 world as a whole.
More Stories We'd Think You'd Enjoy