Experience a Taste of Australia Down Under the Brooklyn Bridge with Chef Dan Churchill
How Chef Dan Churchill is bringing his energy, expertise, and Australian charm to The Osprey at 1 Hotel Brooklyn Bridge, firing up an exciting good-mood-food experience you won't want to miss.
Published on: July 14, 2023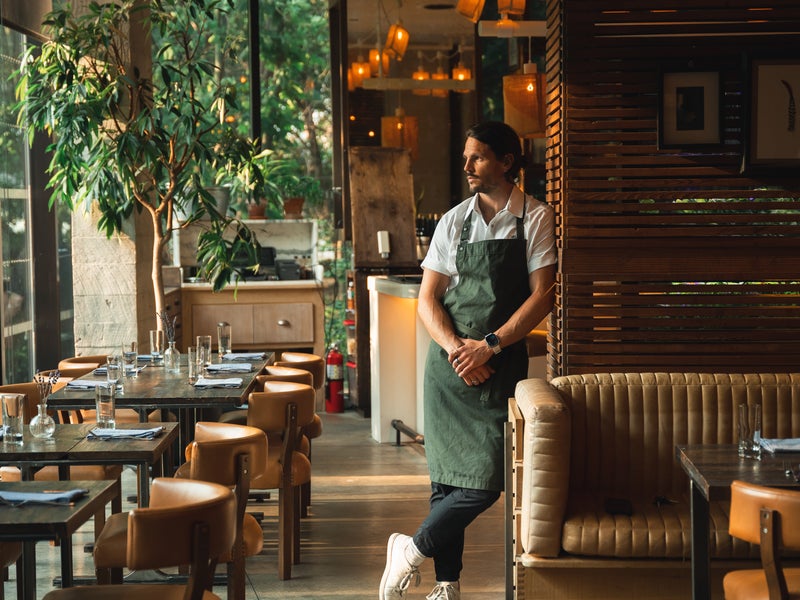 You may know Chef Dan Churchill from MasterChef, Good Morning America, The Food Network, his cookbook, or his YouTube channel. Known for his ethos "all health starts at the table," he's well-seasoned in crafting dishes that not only spotlight seasonal vegetables but nourish your body in a way that allows you to truly feel your best. With a Master's in Exercise Science and a resting heart rate of 27 beats per minute, Dan knows all about the role of food in achieving peak performance, and he's proven that you don't have to sacrifice flavor or fun to get there. With Dan's health-centric approach, sustainability comes naturally. His ability to create a beautiful meal around a single seasonal item inspires menus that nourish the body, mind, and palate while celebrating and uplifting the planet.
We're thrilled to announce that Dan is bringing his talent, energy, and creativity to The Osprey at 1 Hotel Brooklyn Bridge. Now through September, The Osprey by Dan Churchill pop-up will spotlight his unique ability to craft healthy, plant-forward, and delicious nature-driven dishes—and pair them perfectly with an impressive array of Aussie wines and spirits. Each bite and sip will boast the intentional ingredients, adventurous attitude, and sustainable innovations that set Dan's cooking apart from the rest while paying homage to indigenous Australian flavors and techniques that have helped shape his journey.
We spoke with Dan to learn more about his journey as a chef, his food philosophy, and what he's looking forward to most in these next few months at The Osprey. So get to know the man behind the meals, and join us at The Osprey by Dan Churchill pop-up for an immersive culinary experience you'll never forget.
INTERVIEW WITH CHEF DAN CHURCHILL
Despite your professional start in exercise science and optimizing athletic performance, you describe cooking as your first love. Could you tell us more about how you got started?
I began cooking at home with my family purely out of interest and to ignite my creative thinking. I enjoy the concept of following a recipe or task, following step-by-step instructions, and savoring the delicious outcome. Among my family, I find myself as the middle child among three boys, all of whom always had hearty appetites that further fueled my passion. I truly appreciate the artistry of cooking and the happiness it brings to people.
Initially, my meals at home were far from perfect, but my parents were patient and supportive. I challenged myself to improve and develop more advanced skills. My dad, ahead of his time, introduced a roster system that helped us build our culinary abilities. Despite my love for cooking, I didn't initially consider it as a profession. My early experiences working with large catering companies made me believe that being a chef could be monotonous. However, everything changed when I discovered my passion for cooking professionally through helping others. This led me to write cookbooks and eventually dive into working in kitchens. The rest, as they say, is history.
What is your food philosophy?
Most importantly, the food must be delicious, no matter what. My focus is on helping people improve their eating habits, enabling them to have optimal energy levels without compromising on taste. Additionally, I strongly advocate for the consumption of plants for various reasons. Firstly, they provide dietary fiber, which is essential for gut health. Secondly, embracing plant-based options promotes sustainability, which aligns with the values of 1 Hotels.
I strive to minimize the use of refined sugars and instead incorporate an abundance of nutrient-dense plants and vegetables. In fact, I believe that most people tend to consume insufficient amounts of these beneficial foods rather than overindulging in them. Ultimately, my food philosophy can be summarized as follows: above all else, it must be delicious.
How does sourcing locally influence the food you make?
You know, it's fascinating, especially after my kitchen series, it has become quite evident that one of the greatest advantages of sourcing locally is that it provides a clear direction for cooking. What I mean by that is, when you walk into a grocery store with an abundance of options, it can be challenging to decide what to grab for dinner because your mind gets overwhelmed with numerous possibilities. However, with fewer choices, you gain more focus and direction. This is something I have truly experienced during my kitchen series and it has influenced how I view sourcing local food.
First and foremost, by sourcing locally, I wouldn't say you're limited, but rather you have a clearer path to follow in terms of your culinary creations. Secondly, it has a significant impact on sustainability, and let's not forget that it simply tastes better. Local food, above all, tastes better! The cherries, the tomatoes – they are sweeter and more flavorful. You can clearly see the difference in everything when it's sourced locally, as it has a shorter distance to travel before reaching the kitchen. This, I believe, is of utmost importance.
We're very excited to have you at The Osprey this summer. What can guests expect out of the menu you create?
So, there are a couple of things I want to highlight here. It's not just the menu that excites me in terms of providing unique experiences; it's the entire package. From the bar program to the food itself, and even the guest experience, I am eager to create something special. We have put a lot of effort into establishing a clear vision with our team, ensuring that our guests feel welcomed and engaged. It's a friendly and conversational environment that also serves as an educational platform, where we showcase amazing techniques and ingredients from Australia, particularly those used by our indigenous ancestors.
We want to take our guests on a journey that encompasses my nostalgic roots and upbringing, but more importantly, we want to highlight the indigenous traditions of Australia. This involves learning about the techniques they use, the unique ingredients they utilize, and even delving into the spiritual significance behind them. We will pair our dishes with Australian wines and spirits, ensuring that when our guests leave, they know they have experienced something truly exceptional that cannot be found anywhere else in the city.
What excites you most about this partnership?
This could not be a better opportunity for me in terms of a partnership, considering where I'm at in my career and where I want to take 1 Hotels. Additionally, the fact that we are so aligned on sustainability and impact is a major plus. 1 Hotels are very open to new ideas and challenging the system, which I find really cool. They also share my desire to pioneer, and as a pioneer myself, I love that. Furthermore, I appreciate that they are allowing me to showcase my expertise and have provided me with an exceptional team. I'm thrilled to not only impress New Yorkers but also travelers staying at the hotel, showing them why we offer such an incredibly unique experience. I want them to discover a whole new world of dining and taste, which is truly exciting.
Chefs are always cooking for other people, what do you like to make for yourself? 
To be honest, there are times when I walk into a market or store and think to myself, "What's speaking to me?" Similar to my cooking series, I rely on my gut instincts. If I come across a vegetable, I immediately think, "That's probably going to be the star of the show." Take, for instance, an eggplant. I would cut it open, roast it halfway, and use it to make pasta alla norma with some beautiful cherry tomatoes. I'm passionate about showcasing how amazing vegetables can be. We even have a pumpkin rotisserie, which is absolutely fantastic when paired with labneh, pomegranates, and preserved lemon – it's incredibly delicious. Pasta always calls out to me, and I also find inspiration from vegetables or anything I can work with using my hands. It's pretty awesome.
What are a few ingredients you can't live without?
When it comes to essential ingredients, every chef always mentions salt, so I won't include salt in my list. Now, does water count as an ingredient? No, water doesn't count. So, the two ingredients I would choose are eggs and flour.
FOLLOW THE FLAVOR
Now through September, ignite your taste buds with eclectic Aussie eats at The Osprey by Dan Churchill pop-up, and follow along at @theospreybk and @dan_churchill to be the first to know about special surprises, fun features, and tasty tips.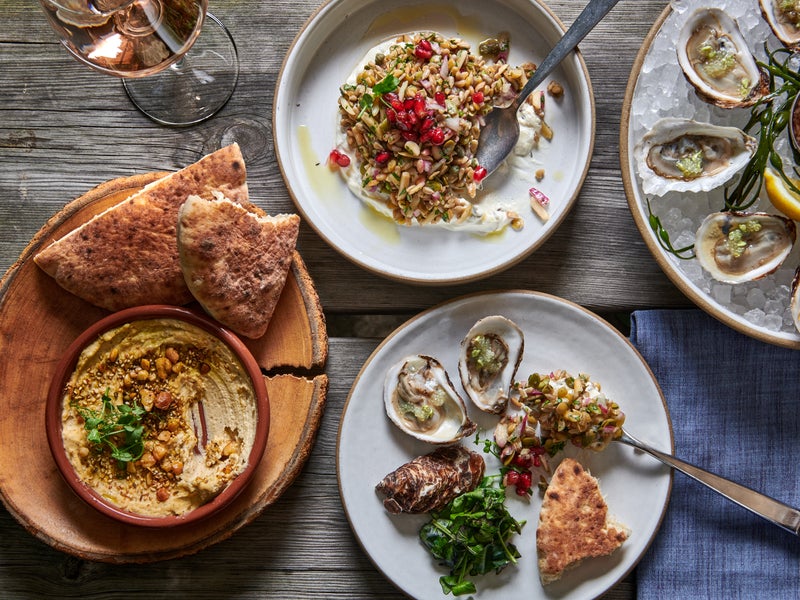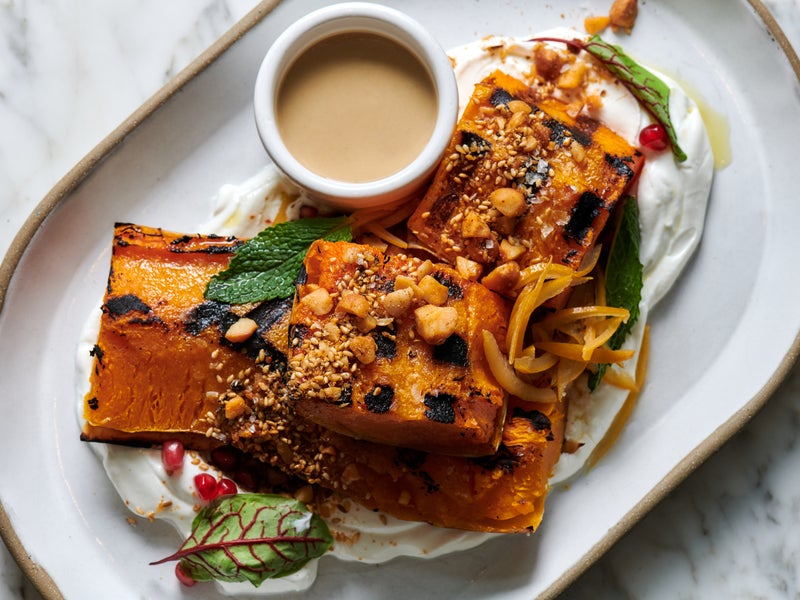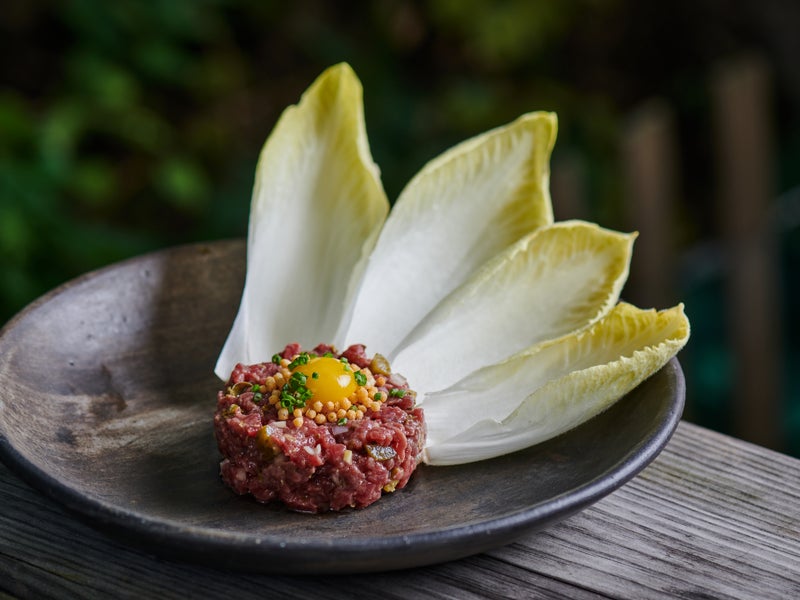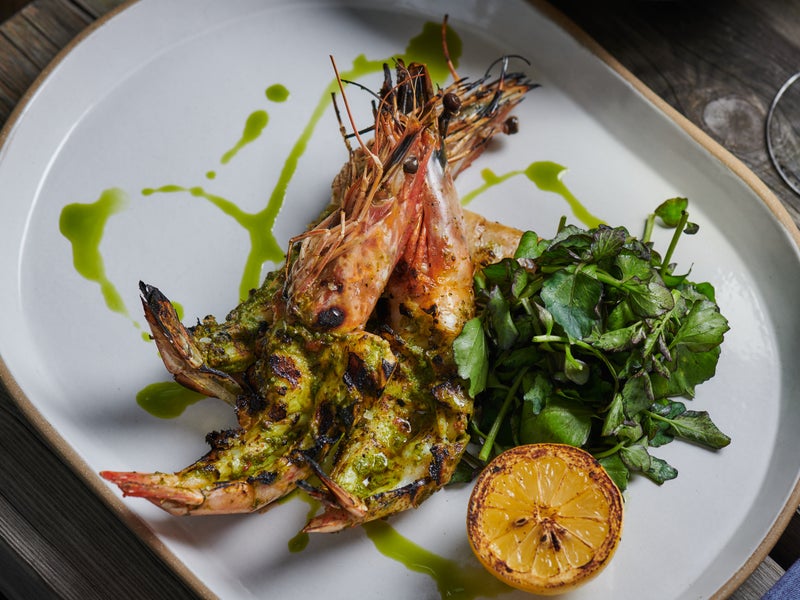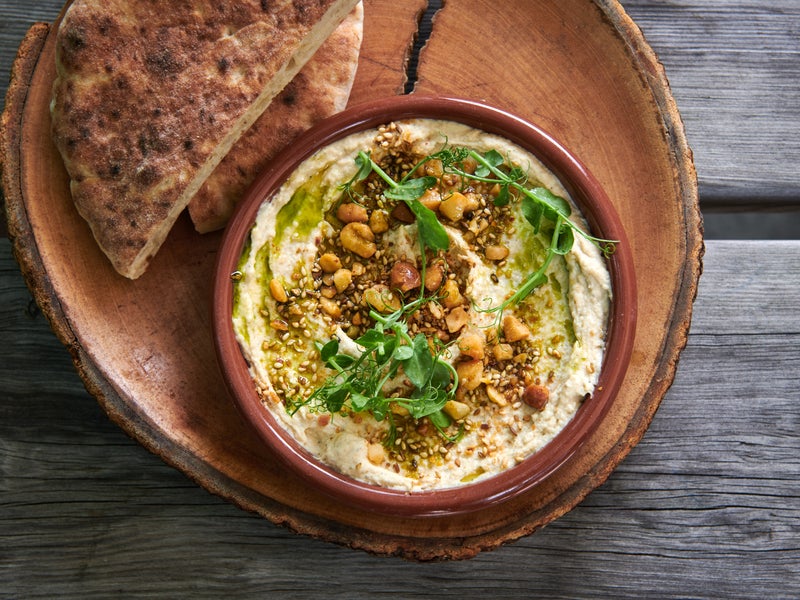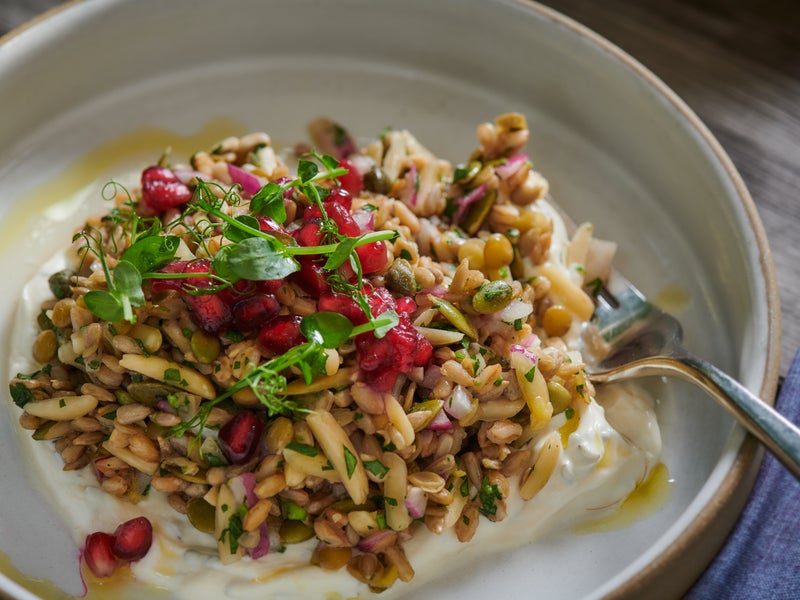 More Stories We'd Think You'd Enjoy