Chef Matthew Kenney Talks PLNTHOUSE, Opening In March On South Beach
Published on: March 14, 2017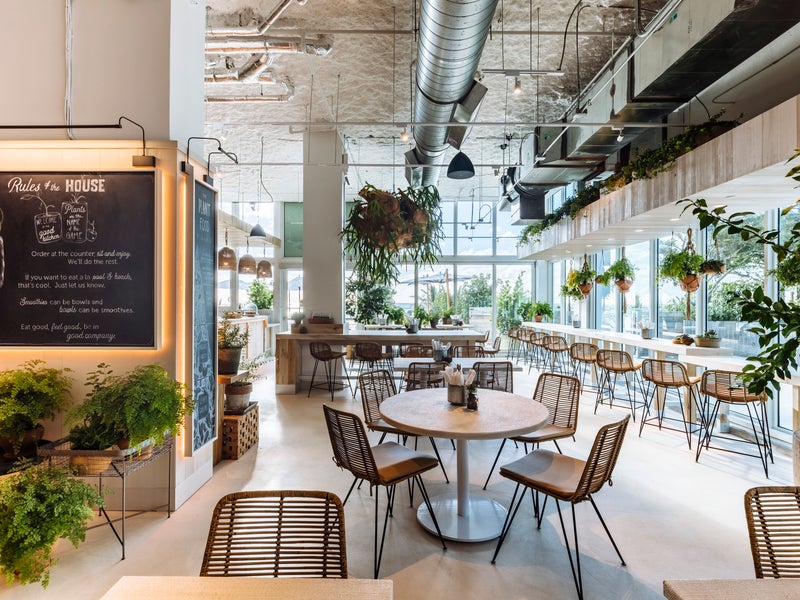 No ovens. No heat. No problem.  We sat down with Chef Matthew Kenney, celebrated vegan and plant-based mastermind, to get the inside scoop on his latest concept, PLNTHOUSE, opening in March. PLNTHOUSE will be his second location in Miami, bringing his vegan creations over the causeway from Plant Food + Wine in Wynwood.
The Field Guide:
What are the three words you would use to describe what people can expect at PLNTHOUSE?
Matthew Kenney:
Fresh, Vibrant, Colorful
The Field Guide:
How did the beachfront location at 1 Hotel South Beach inspire or have an impact on the creation of the menu and offerings?
Matthew Kenney:
It's a very natural setting for what we do, our food is light, breezy, summery, outdoorsy, more than being an inspiration it's a perfect match.
The Field Guide:
How does Miami's culture drive your creativity and passion for food?
Matthew Kenney:
Miami is high-energy and there's a lot of influence from South America, it allows us to experiment with bold flavors, a lot of spice, and tropical fruits we wouldn't otherwise use.  The colors and architecture, the fashion, we are always inspired by the fashion and architecture of our surroundings.  Miami's bright colors and bold fashion encourage us to incorporate these elements into our food.  It becomes very natural for us to be more vibrant in Miami, this is more challenging at our other locations. 
The Field Guide:
What is your favorite combination of a dish and smoothie/juice to feel good?
Matthew Kenney:
I like to have a grain bowl paired with my favorite green juice.  Both items will be on our opening menu at PLNTHOUSE, the 1 Bowl is a combination of brown rice, sprouted lentils, roasted broccoli crowns, kimchi, nori, sprouts, and turmeric dressing.  Paired with my favorite green juice which will also be on the menu, it's a sweeter and more tropical green juice with pineapple, fennel, green apple, lemon, lime, ginger, kale, and cilantro. 
The Field Guide:
How PLNTHOUSE will differ from Plant Food + Wine?
Matthew Kenney:
PLNTHOUSE will be more of a cafe environment, a daytime experience where people can come from the beach, yoga, the gym, or spa in casual clothes.  We will have several bowl and casual offerings as well as an extensive list of juices, smoothies, an eco-bar with a cocktail and beverage program, non-alcoholic tonics and spritzers, teas, and a coffee program featuring plant-based milks.  It will be a more casual and high-energy environment whereas Plant Food + Wine is more of a high-end culinary dining experience showcasing our most creative and cutting-edge work.
The Field Guide:
What's your typical menu for the day personally?
Matthew Kenney:
I typically start with a green smoothie and drink a lot of liquid in the morning.  I like to have water with lemon and sometimes fermented coconut yogurt and fresh fruit.  For lunch I enjoy some variation of a salad; an avocado, kale, or sea vegetable salad have been in rotation lately.  After lunch I usually enjoy chocolate and a few snacks. My dinner is heartier, I like to have our raw lasagna or a grain bowl with perhaps a baked sweet potato and greens. 
PLNTHOUSE at 1 Hotel South Beach opens in early March and will be the perfect complement to the recently opened Bamford Haybarn Spa and first-ever Spartan Gym, further supporting our commitment to the connection between the mind and body and what we put in it.
More Stories We'd Think You'd Enjoy