1 Promise
Environment
Wellness
Winter Skin Secrets, from our Bamford Wellness Spa at 1 Hotel Brooklyn Bridge
Kacey O'Rourke, our spa director at 1 Hotel Brooklyn Bridge, shares her top three secrets to winter skin wellness.
Published on: December 14, 2021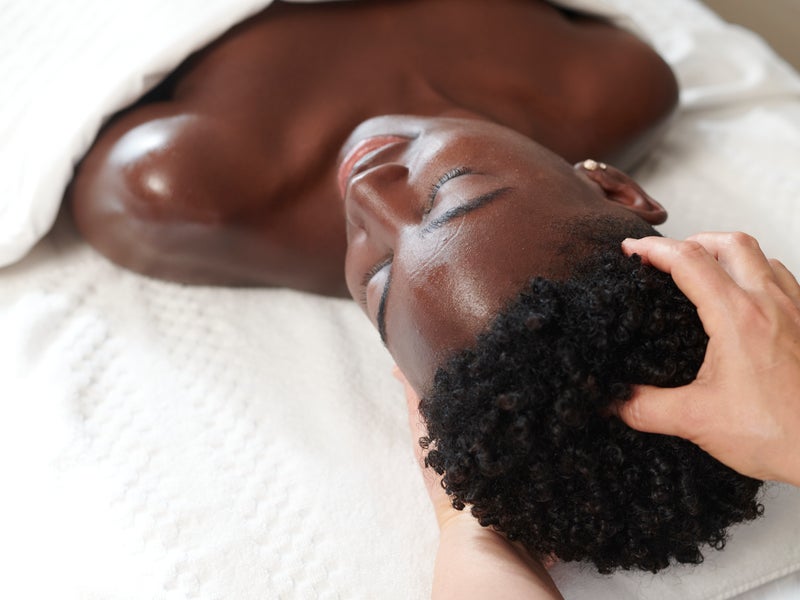 Bamford Wellness Spa is designed to offer a holistic wellness experience, with a suite of treatments and services drawn from a well of natural, organic elements, created to nurture mind, body and soul. 
1 Hotel Brooklyn Bridge Spa Director, Kacey, has been dedicated to organic, natural beauty and wellness since childhood; her father taught her about plant-based treatments from an early age. She first entered the wellness field as a massage therapist, and went on to develop deep expertise across all areas of the field, joining Bamford Wellness as Spa Director at our Brooklyn location.  When Kacey isn't overseeing the wellness of our guests and neighbors, she loves to hike with her two Great Danes, Bali and Bo.
As temps drop and winter settles in, we decided to get a head start on cold-weather skincare. Naturally, we went directly to Kacey for her expert advice. Here's what she had to say.

What do you recommend to help dry winter skin? 
Popular question! We have three truly great products that nourish and nurture your skin 24/7. 
Let's start with our face oil, specifically created to replenish dehydrated skin. It's made from six antioxidant oils that each enhance suppleness and hydration—and the effects are instant. 
I also love our glow mist. It's super light and hydrating, made from a blend of orange and hemp hydrolats that soak naturally into the skin, which rehydrates it instantly and feels incredibly refreshed. Added bonus: it leaves a soft, dewy finish that provides protection against environmental pollution and blue light. 
For nightime, I apply this sleep mask regularly during the winter; it's also a consistent favorite among our clients. The mask delivers hydration while also reconditioning the skin. It's made from soy cells, which enhance moisture, and hyaluronic acid, which redensifies and restores your skin.  The result is just absolute radiance. You can pick up all three of these products at our Bamford Wellness Spa at 1 Hotel Brooklyn Bridge. 
 
Do you have a natural at-home secret you'd be willing to share? 
Of course! My go-to daily treatment for dry skin is pure organic coconut oil. (I love Conscious Coconut because it absorbs really easily.) I use it as a daily moisturizer and twice a month as a hair mask. Also, remember to drink plenty of water. As the weather grows colder, we tend to drink less water than we do  in the heat, but remember: when you get dehydrated, your skin does, too. 
 
What's the best way to experience Bamford Wellness Spa this season?
We're running a really great offer called Bamford Festive Hour throughout the month of December. When you book select treatments Monday-Thursday, you'll receive a complimentary remedy, like a hand or foot scrub or the Knesko collage eye enhancement. Of course, it's perfect timing for the only treatment I recommend everyone must do in winter: exfoliation. We feature the full-body Bamford Sugar Polish as well as our Organic Awaken Resurfacing Facial; both leave skin smooth, glowing and hydrated. We welcome you to book an appointment online or drop by the spa. Hope to meet you soon!
More Stories We'd Think You'd Enjoy