We did some good and had some fun
We held a Howloween Yappy Hour benefitting our friends at The Sato Project
Published on: October 24, 2018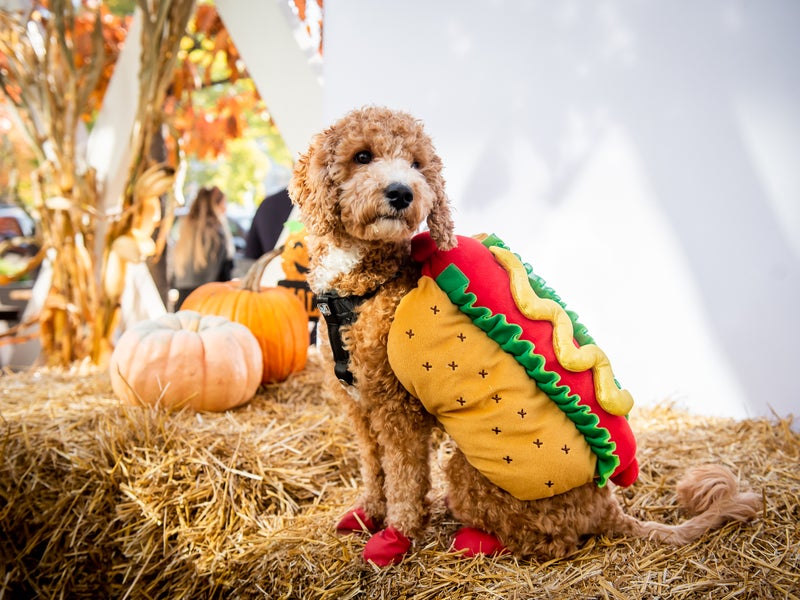 This past Sunday, October 21st we hosted a Howloween Yappy Hour to raise money for our friends at The Sato Project. If you're not familiar with their work, The Sato Project is dedicated to rescuing abandoned and abused dogs from Puerto Rico, giving them veterinary care and finding them loving homes.
We invited locals and hotel guests to join us in Neighbors cafe to enjoy a cash bar serving "Moscow Mutts", enter their pups in a costume contest, and most importantly learn about The Sato Project's mission directly from their founder, Chrissy Beckles. It was a chilly Sunday, but that didn't stop tons of locals from bundling up and bringing their pups to mingle with other pups to raise some money for pups in need. 
The pup costumes rivaled some human ones! The winner of the costume contest was The Bulldog Fortune teller!
Pets can always feel at home at 1 Hotels properties and pet owners can always rest easy knowing that there are no hidden fees associated with having their four legged family member nearby. 
More Stories We'd Think You'd Enjoy