Top 5 Songs Of Summer On South Beach
Published on: July 07, 2017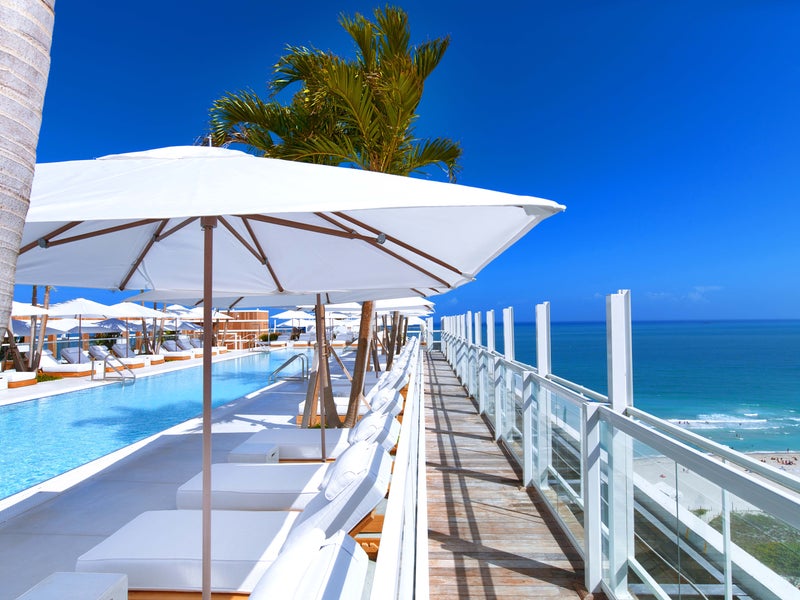 Music and Miami go together like rum and pineapple, sun and sand, nature and 1 hotels…you get the idea. While Miami Music Week happens only once a year, we're dedicated to giving you "all the feels" no matter where you are at 1 Hotel South Beach.  We've put together our top, go-to summer songs to give you South Beach vibes, even if you can't fly south for the season.  Ready. Set. Play.
Daytime Vibes: Laze away the summer days with soft and dreamy tunes that transport you to a poolside lounge chair.
Mashti & Jean Von Baden – Love and Happiness (the remix) 
Ane Trolle – 100 People (Nuno dos Santos dub)
Imur – FFL (Nathan Hall Remix) 
Nighttime Energy: Days quickly turn into nights on South Beach. These picks keep the natural energy up, while still keeping you in a zen-like state of mind.
Debal Sommer, Jean Caillou – Refuse (Canson Remix)
Don't forget you can catch some of Miami's best DJs every weekend on The Rooftop and live music Tom on Collins.  Get all the musical "notes" now and stay up-to-date on the latest. And, we'll leave you with some motivation to join us next year with a look at the Sirius XM Music Lounge from March 2017. 
More Stories We'd Think You'd Enjoy