The Heartfelt Story Behind Our New Pawtnership With Doug the Pug
Doug the Pug is a famous pop culture icon, but did you know that he's also the inspiration behind the all-natural, non-toxic pet care company Nonipup? Get the inside scoop behind the brand and our exciting new partnership.
Published on: September 12, 2023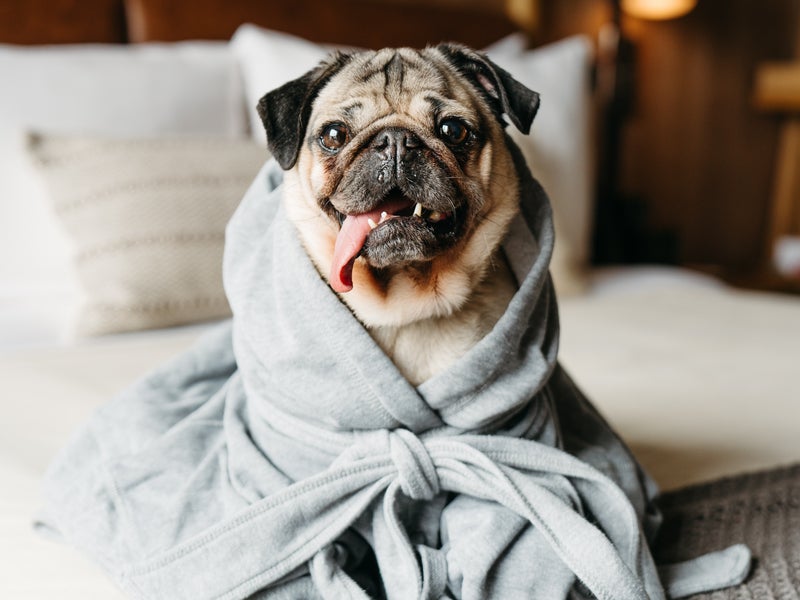 With over a billion views across multiple social media channels, you may have gotten a smile, laugh, or happy tear out of Doug the Pug. Sometimes referred to as the Internet's Top Dog and the King of Pop Culture, Doug the Pug is not your average dog—he's an icon, an actor, a world traveler, and an active philanthropist.
But the list doesn't stop there. Doug the Pug is also the inspiration and Chief Pawduct Officer behind the all-natural, non-toxic pet care company, Nonipup. Founded by his parents, Leslie and Rob, Nonipup is on a mission to give pets the same holistic, healthy care we all deserve. Through sustainably sourced products that honor our furry friends, Nonipup hopes to turn mundane moments into precious celebrations—a purpose that aligns beautifully with our mission at 1 Hotels.
Together, we've crafted new pet-friendly packages across our properties, so your furry friend can journey alongside you in the most healthful, delicious, and comfortable way. Whether your pup is a relaxed "chill pup" or an adventurous "travel pup," we've curated a special experience for every furry explorer, featuring pup perks such as 1 Hotels custom leashes and toys, Nonipup Boop Butter and organic shampoos, doggy pampering experiences, maps of dog runs and parks, and so much more.
To celebrate this incredible partnership with Nonipup, we sat down with Doug the Pug's mom, Leslie, for an inside scoop behind the creation of Nonipup, Doug the Pug's favorite 1 Hotels experience, tips for traveling with a furry friend, and our shared passion for pets.
Doug the Pug's Mom, Leslie, Shares the Inside Scoop Behind Nonipup
How many 1 Hotel properties have you visited so far? Can you share a favorite memory?
We've visited West Hollywood, Brooklyn Bridge, Central Park, and Nashville! One of my cherished memories is from our initial stay in West Hollywood when we had Doug with us. We were amazed by the hotel's pet-friendliness. Then, I discovered the dog menu and was even more amazed! We ordered Doug a breakfast of fresh ground beef, peas, and carrots. It's safe to say I've never been this thrilled about a hotel amenity before.
Not only are you Doug's mom, you're also the founder of Nonipup, a line of organic pup care products. What inspired you to start your line? 
We faced a significant health scare with Doug the Pug a few years ago due to immune mediated thrombocytopenia. His immune system was attacking him due to a prescribed allergy medication. Fortunately, after discontinuing the medication and a prolonged ER stay, he recovered and no longer has this condition. This scare really showed us the importance of using all-natural, non-toxic products for our animals.
We then put together a health team including an herbalist, acupuncturist, and chiropractor for Doug. We revamped his diet, grooming, and supplements for a fresher lifestyle. These changes led to remarkable improvements: a softer, shinier coat, minimal signs of aging, and joyful, puppy-like behavior.
I have also personally struggled with endometriosis, compelling me to reevaluate our household products' quality. Ingredients like synthetic fragrances harm not only my hormone health but also our dogs'! 
After this experience, we noticed a major lack of reliable dog products with excellent ingredients. Doug has taught us to follow our dreams no matter what, and so Nonipup was born. 
If you could only take one Nonipup product with you on the road, what would it be? 
I would choose the Calm Balm! It is an incredible wound healer, hot spot soother, and calming salve for anything itchy. I even use it on myself when I get a bug bite or scrape. 
Can you please tell us about your new partnership with Nonipup at 1 Hotels? How are the two brands aligned?
I could not be more excited about partnering with a company than I am with 1 Hotels. From the moment I walked into my first 1 Hotel, I knew it was a home away from home. The commitment to sustainability, love of the environment, dog friendliness, fresh food and ingredients, all showed me that this was a company I would love to work with. 
When Nonipup was born, our first thought went to what kinds of places we could see our products. 1 Hotels was the first on that list! We know firsthand what it's like to travel with our dogs and what kinds of amenities help them feel more at home and at ease. Our Nonipup products will be offered in "The Traveler Pup" and "The Chill Pup" offerings, which will be available to guests checking in with their dogs. 
What kind of journeys will be offered to furry travelers with this partnership?
We'll be offering two different journeys through this partnership, each one tailored to your pup's personality. The Chill Pup journey features a 1 Hotels custom bowl and dog bed, our signature Nonipup Calm Balm and Lucky Lemongrass Shampoo, a custom puppy playlist, local organic treats, and a special doggy pampering experience. For the furry explorers out there, The Travel Pup journey features a 1 Hotels custom leash, toy, and travel-friendly bowl, our signature Nonipup Boop Butter and Luminous Lavender Shampoo, and a thoughtful map of popular dog run routes and parks in the area.
No matter which journey you choose for your furry friend, you can expect the most comfortable and specially curated experience!
When can pups experience these new healthful experiences at 1 Hotels?
This exciting partnership launches this month at 1 Hotel Nashville, and it'll be available across all 1 Hotels in North America by the end of the year!
Anything else you'd like to share about this exciting launch?
Doug The Pug is so grateful to 1 Hotels for being our very first partner with his new holistic dog brand. We can't wait to partner more in the future, and you KNOW you'll be seeing Doug in that famous 1 Hotels robe!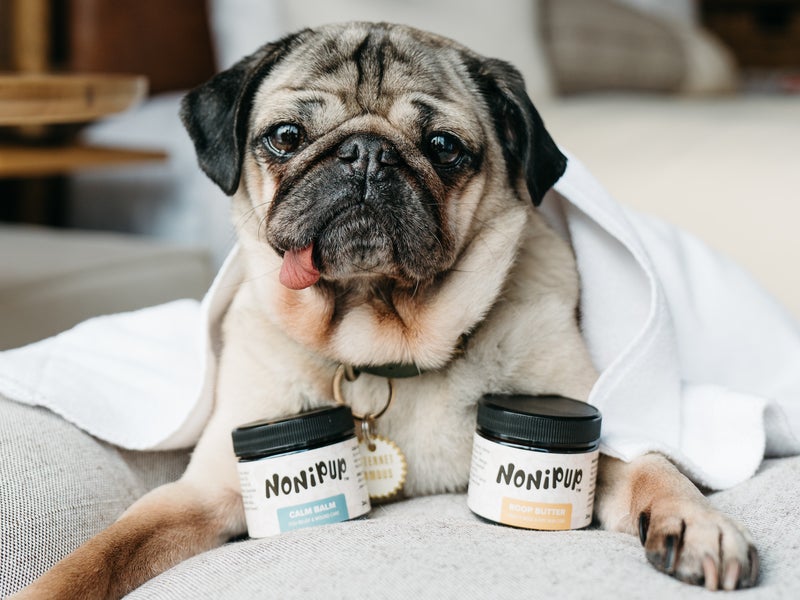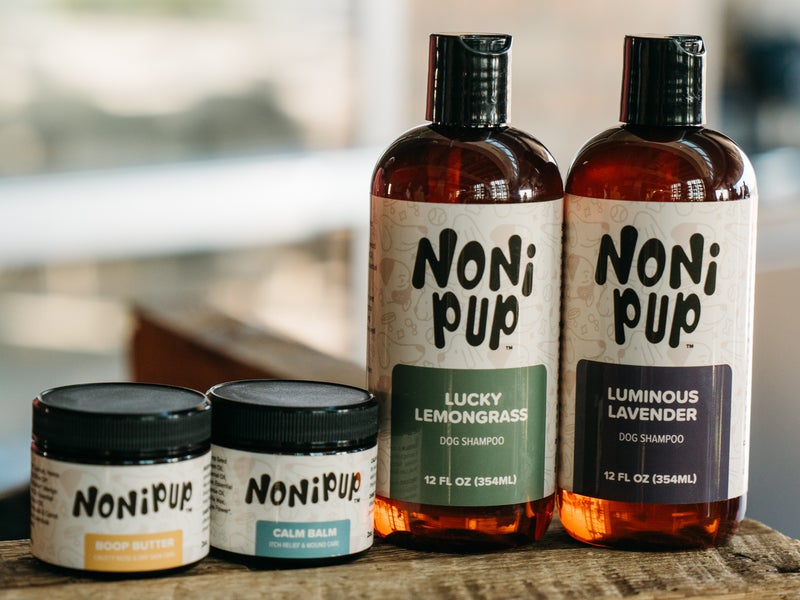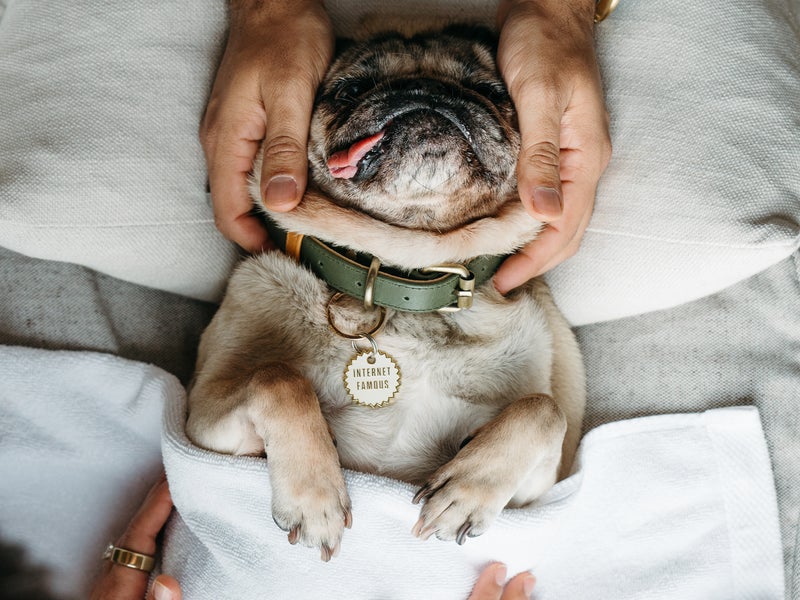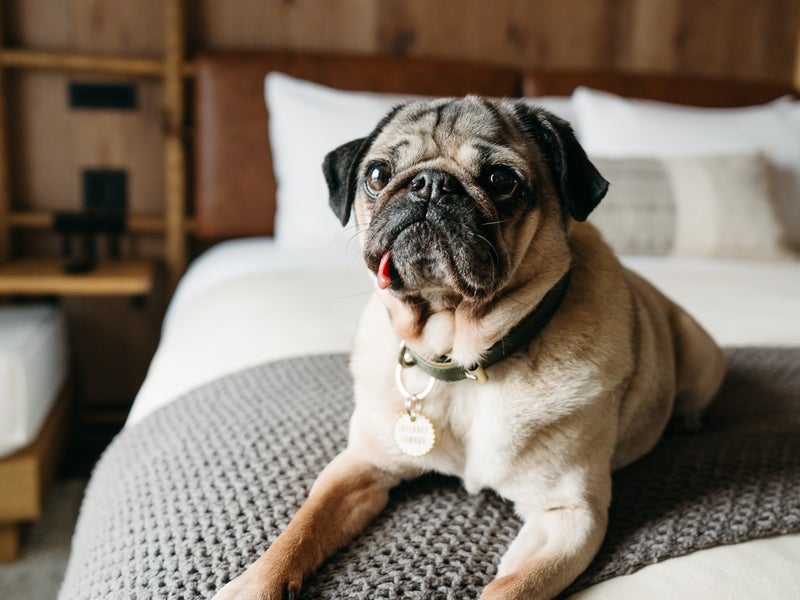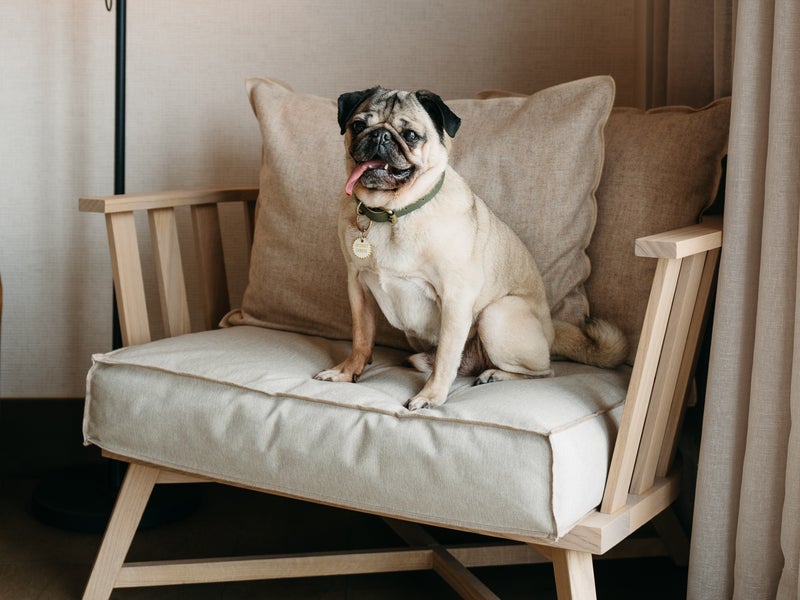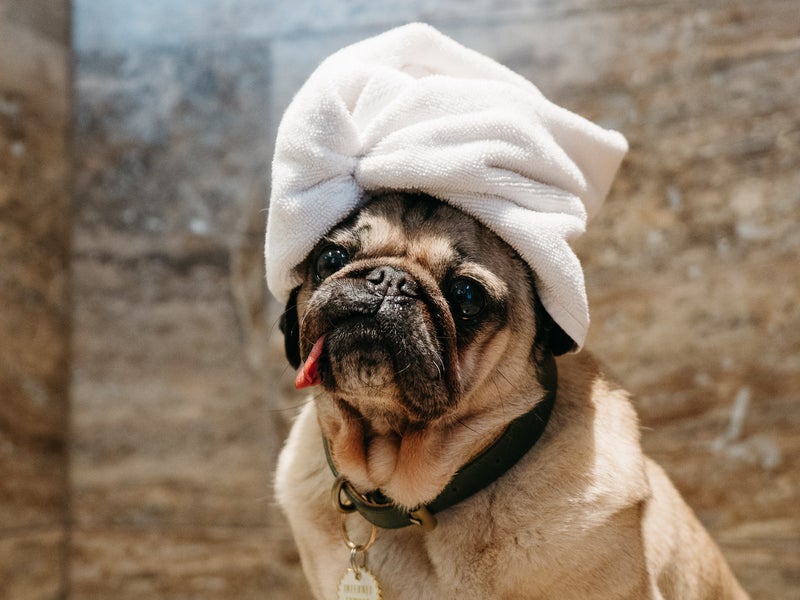 More Stories We'd Think You'd Enjoy