The Future Is Female: Celebrating International Women's Day With Our Corporate Director of Sustainability & Impact
In order to view the environmental movement through an equitable lens, we must continue to champion women and girls across the globe.
Published on: March 07, 2022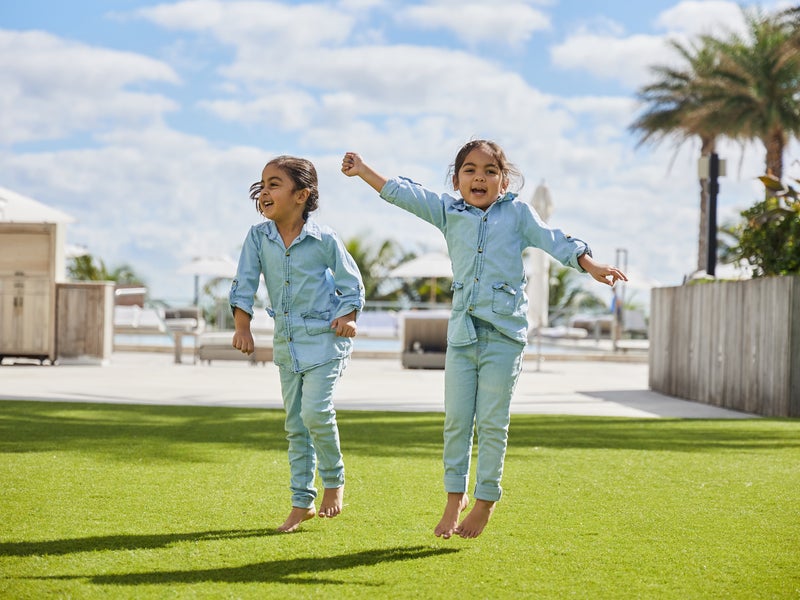 ​
We've all heard the phrase, "The future is female." But what does it mean?
There's no doubt that we're facing extremely complex challenges in our world today, and these challenges require complex and comprehensive solutions—ones that integrate the unique female perspective, energy, voice, and leadership qualities.
Let's consider this from the perspective of sustainable development. Advancing gender equality in the realm of the climate crisis is one of the most important and most challenging initiatives of our century.
Why is that? Across the globe, women bear a disproportionate burden of social, economic, and environmental harm as they hold jobs and responsibilities that stand on the front lines of the climate crisis. Specifically:
Women make up roughly 80% of the garment labor force.
Roughly 66% of the female labor force in developing countries—over 90% in many African countries—engage in agricultural work that has become unpredictable and scarce because of climate change.
Women in developing countries bear the burden of fetching (often scarce and contaminated) water for their families.
Indigenous women typically own the responsibilities of stewarding natural and household resources in their communities.
It's clear that women and girls play a critical role in the conservation and management of environmental resources, yet they face serious barriers to accessing and controlling these resources—namely systemized underrepresentation, wage gaps, and intentional inaccessibility.
In efforts to acknowledge and reverse this, the UN's theme for IWD 2022 is "Gender Equality Today for a Sustainable Tomorrow," recognizing the contribution of women and girls around the world who are leading the charge on climate change adaptation, mitigation, and response.
In line with this initiative, we're celebrating this day by talking with our very own Corporate Director of Sustainability & Impact, Corinne Hanson, and exploring some of the many ways she's driving sustainable development at the corporate level.
 
Interview with Corinne Hanson, Our Corporate Director of Sustainability & Impact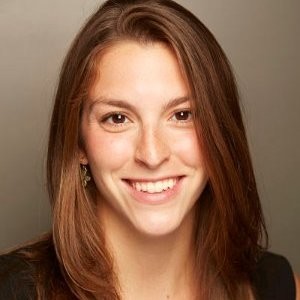 As a mission-driven company, sustainability informs the design and operations of our hotels. Tell us about your role and how you help to drive sustainability efforts across all 1 Hotels properties.
 
I am responsible for making sure we are considering our most sustainable opportunities at every stage of our core business, ranging from how we select our sites, construct our buildings, and what kind of renewable energy opportunities exist for us to operate all the way to how we can support local and regenerative farming in our restaurants and bars, and eliminate waste across every market.
Striving for sustainability means that you are constantly zooming out to 10,000 feet to make important strategic decisions and zooming into a microscopic level to assess the best way to implement that strategy. And it is due to the commitment, hard work, and attention of every member of our hotel teams that we are able to tackle such a diverse and wide range of sustainability challenges. We work collaboratively to figure out where we can have the greatest impact and how we can share this impact with each of our guests just by virtue of being immersed in the space. 
What sparked your interest in sustainability? 
 
I would consider myself to be an incredibly lucky and privileged person. I not only grew up hiking, cliff jumping, swimming, and spending every possible moment outside but I also benefited from thoughtful mentorship that helped me understand from a young age how critical safeguarding our wildlands and waterways is to even the most insulated city-dweller. That mentorship encouraged an interest in politics, civic duty, and shared stewardship of the earth that seems to appear now in every facet of my life. No matter who you are and how you live your life, we have a shared vested interest in protecting this planet so that we can thrive as people.
 
People often think of sustainability in environmental terms, but it's much broader. How would you define it?  What role does gender equality, or equity, play in sustainability?
The term "sustainability" was chosen to represent environmental protection because of the concern that by conducting business as usual we as humans are actually hindering our ability to sustain ourselves, to foster our own longevity, on this planet. It is a common misunderstanding to think of ourselves as other to our environment when in reality we are just as much a part of nature as any wild flora or fauna. We are wholly dependent upon it and we are creatures of it.
But our business as usual is hindering our ability to sustain ourselves in other ways as well that are wholly integral to safeguarding our environment and our livelihoods; namely the perpetuation of injustice and inequity. Addressing injustice and inequity for all people is thus core to sustainability and to our ability to sustain ourselves. Disenfranchised communities are also often on the frontlines of environmental challenges and the injustices that target our planet and these communities are interwoven. 
Have you experienced any challenges as a female in your space? If so, can you share?
I think that we experience challenges as a female daily in almost any space. Working for a sustainable future means being an advocate, and a vocal one at that. Speaking truth to power and disrupting the status quo is never an easy path, and so many of our societal expectations for women center around discouraging the types of qualities that make a strong advocate. 
However, I've also encountered a veritable sea of powerful women, men, and non-binary individuals that debunk all stereotypes and make incredible personal sacrifices to have difficult conversations and work creatively in support of sustainability. The threat to our climate is the biggest risk and challenge we currently face as humans, and I am emboldened by this community's ability to rise to this challenge more than anything. 
Do you have any advice for women and young girls who are interested in the fight against climate change and sustainability? How can they make their voice heard or make an impact on a local level?
I think the best advice I can offer is to do your research and get hustling! There is always something that you can work to change, and if you are motivated, knowledgeable, and open-minded, you'd be surprised how willing you will find others to listen and learn. But as I said before, those in power often have a vested interest in maintaining the status quo. A certain amount of hustle and creativity is necessary to not only find the solutions that we need but also to get less amenable parties interested in looking at the sustainability solutions we so desperately need.   
Are there any powerful female change-makers you look up to?
The list is too long for me to do any justice. I grew up admiring Jane Goodall's ability to pursue an unconventional existence, Grace Lee Boggs' and Rachel Carson's willingness to challenge authority and expose harm, and Ruth Bader Ginsberg's calm patience and careful articulation of truth and justice. But I am constantly inspired by the people that I work with and interact with on a day-to-day basis. I've had the honor to work with and for incredible female peers and mentors throughout my career, and I realize that you don't need to be famous or publicly lauded to have a tremendously positive impact on the lives of those around you and change the way we understand and protect the environment around us. 
Is there anything else you'd like to share with us?
Just a sincere thank you to anyone reading and showing a genuine interest in sustainability and in bettering the world around them. There is so much work to be done and so many exciting projects to be a part of, and there is always room for the sustainability community movement to grow and adapt to better serve people and the planet.
Celebrate Women's Month with our The Future Is Female offers. Enjoy up to 35% off your stay, and we'll make a donation on your behalf to  a female-focused nonprofit.
 

​
More Stories We'd Think You'd Enjoy