That's a Wrap: Our Favorite Sustainable Gifts for the Holiday Season
As the year comes to a close and we reach a time of reflection, we choose to express gratitude for what we have and focus on what truly matters.
Published on: November 25, 2022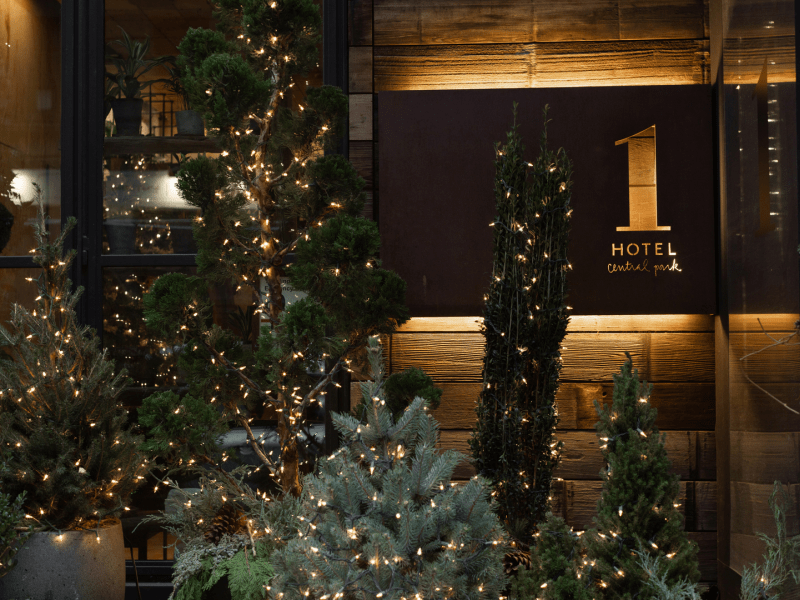 The spirit of the holiday season is unmatched — festive decorations around every corner, winter wonderland weather, nostalgia, and pure joy. It's enough to make anyone want to give, give, and give more to spread the happiness to everyone we love.
But during a time when global waste levels increase by 25-30% and many warehouse workers face unethical conditions, it's more important than ever to remember to gift with intention.
We encourage you to focus on gifts that balance ethics and excitement. To help you do so, we've compiled a list of brands and gift ideas that consider the well-being of the planet and all of its people. 
Sustainable Clothing Brands
It's important to remember there are so many factors to consider when shopping for sustainable clothing. First, really consider whether or not you (or your loved ones) need a new garment. Having fewer pieces in your closet is a great way to get more wear out of each piece.
 
When you feel like you've worn out your favorites, consider donating them, or if they're too worn out, research ways to recycle them. But at all costs, avoid letting your once-favorite garments end up in a landfill. When it comes to adding new clothes to your closet, intentional secondhand shopping is the most sustainable option. But if you're looking for new items, we encourage you to support slow, sustainable brands like the ones below while focusing on the durability and longevity of the new garment.
 
Nadaam offers "the world's fairest cashmere" from Mongolia's Gobi Desert. They work directly with herders to ensure ethical, sustainable, and high-quality knitwear pieces at prices that are fair for them and you.
 
Reconnect with your higher self through sustainable, Mayan-inspired fashion by Caravana. Their pieces are handmade in Mexico and honor traditional Mayan craft, knowledge, and spirit.
 
PANGAIA is a materials science company that offers a range of bio-based clothing. Their team of scientists, technologists, and designers work together to create comfortable products that engineer a positive future for the planet.
Able Made's sustainable, soccer-inspired athleisure and sportswear is made with plant-derived fibers and upcycled materials, and raises awareness for the Ucal McKenzie Breakaway Foundation. If you're in New York, you can stop by our pop-up at 1 Hotel Brooklyn Bridge.
Sustainable Shoes
Rothys believes in creating shoes (and handbags) that follow a circular model. From materials to manufacturing, products to recycling, circularity encompasses their quest to do better for the planet throughout every step of their process.
 
For every pair of sneakers purchased, Cariuma plants two trees in the Brazilian rainforest. Their 100% vegan skate shoes are handmade in small batches with natural materials — good-looking, ultra-comfy, and consciously made.
Sustainable Jewelry
SVNR, derived from the word souvenir, French for "remember", celebrates the collector's love of fashion and the mystical power of jewelry. Their pieces are colorful and elemental, and they're handmade using up-cycled and natural materials. 
 
Akola showcases empowering, handcrafted jewelry dedicated to making a positive impact. Their vibrant, upcycled jewelry champions women across the globe by providing life-changing opportunities to women in Uganda.
 
Find elegant, ethically-sourced jewelry at Washed Ashore. Their story maintains that jewelry is a talisman, possessing magical meaning and endless energy. As a result, every step of their supply chain is ethical, intentional, and aligned with their values.
 
Wolf Circus is a women-powered demi-fine jewelry brand, inspiring you to embrace your confidence throughout your daily hustle. They offer attainable luxury through the use of recycled metals and intentional design.
Other Sustainable Gifts
Through our Goodthings market, you can gift the healing powers of nature with our signature candle, our all-natural Bamford bath products, and organic jersey robes. You can also browse our cozy selection of 100% organic cotton children's shirts, sweatshirts, and onesies for a sustainable, non-toxic gift for your little ones!
 
Much like us, Paravel is committed to exploring the world while minimizing our impact on it. Their eco-friendly luggage utilizes upcycled water bottles, vegan leather, and other eco-certified materials while their operations offset carbon emissions and plant trees in depleted ecosystems.
 
Bamford offers a wide range of products inspired by nature. From botanical bodycare products to natural, artisan-made clothing — their products allow you to bring the calming touch of nature into your home.
 
Think outside the box by gifting an unforgettable experience. With our Winter Solstice offer, you can give a rejuvenating retreat to one of our sustainable sanctuaries for up to 40% off. On top of that, we'll donate $10 to one of our charitable partners on your behalf.
 
Gift an electric experience with a fully electric Audi e-tron, the first electric SUV built with Audi DNA. With its long-range capacity and invigorating all-wheel drive, the fully electric Audi e-tron is the perfect choice to power your (or your loved one's) adventures — and tread lightly on the planet.
Sustainable Packaging
Every holiday season, the US alone wastes enough ribbon to tie a bow around the entire globe. You can directly reduce your waste by upcycling old materials — like newspapers, magazines, or old garments — and using them as gift wrapping.
 
If you don't have anything to upcycle, consider reusable, zero-waste Japanese fabric (furoshiki) wraps from Wrappr, a Toronto-based brand that hopes to transition from wasteful wrapping to wrapping that celebrates the earth and its beauty.
 
As always, remember that all of the little things we do to reduce our waste this holiday season can add up in a big way.
Shop Small, Local, and BIPOC-Owned
At every possible opportunity, we encourage you to support small, local, and/or BIPOC-owned businesses. At the Little Business Library, you'll find a registry of small businesses including BIPOC, LatinX, LGBTQ+, female-owned businesses, and beyond. 
 
The holidays are about lifting up our friends, families, and neighbors, and there's no better way to do so than to support small businesses, revitalize local economies, and reduce your shipping emissions.
 
The planet and the people around you will thank you!
More Stories We'd Think You'd Enjoy
Designed by Nature
Brushing Up on Mayfair's Iconic Art History With Captivating Tours Led by Art Expert, Loyse de Pury
As we embark on monthly art tours through the creative soul of Mayfair, get to know the colorful...
Connecting to the Heart of Hispanic Heritage Month: Stories of Passion & Pride From Our Latinx Team Members
We're spotlighting the stories of our incredible Latinx staff members, discovering what this month...