Thanksgiving Interview With Chef Ginger Pierce From Jams
Published on: November 23, 2017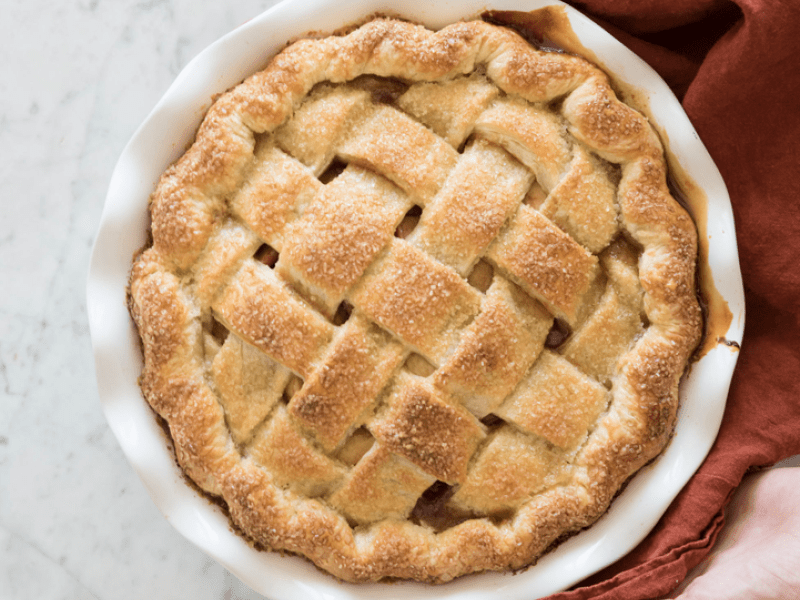 ​
What is your favorite Thanksgiving tradition or fondest Thanksgiving memory?            
I am going to be completely honest on this. I have been a working cook and chef in New York City for 13 years. I have worked every Thanksgiving in restaurants serving other families their Thanksgiving meals. I find it wholly gratifying and wouldn't have it any other way, but that being said I haven't had the opportunity to enjoy many Thanksgiving meals with family and friends. The meals of my childhood don't generally resonate strongly with me as I am not the biggest fan of traditional American food. Part of the fun of designing these meals the last few years has been integrating nontraditional ingredients and preparations into the format of a Thanksgiving dinner. I do have a tradition now of my kids dining wherever I am working. It is a joy to have them at the restaurant each year for this occasion, and I can't think of anything or anyone more fondly than those 2 guys.
What is your favorite Thanksgiving dish?
I am not really a sweets person, but I love pumpkin pie. It's such a simple but unique dessert, and I wish it were served more often. Our pastry chef Heather Miller makes some of the best around, and we are featuring it on our brunch buffet for the season. For the buffet she makes bite size ones. They have just the right amount of spice. She tops them with whipped cream and candied pumpkin seeds.
What are your go-to items when you shop the Farmers Market in the fall?
Brussels sprouts, Asian Pears, apples, preferably pink lady/macoun/empire varietals, chicories like castelfranco, escarole and treviso, kabocha squash, mushrooms, and lots of garlic.
Which fresh herbs and spices do you like to use in your favorite fall recipes?
Sage, rosemary, warm spices like anise, curry. Spicy things like harissa. I really like Korean chili paste in braises, or on root vegetables
Are there any seasonal offerings at Jams that you are especially excited about?
I always look forward to the braises that fall and winter bring. Right now I am enamored with the Braised Venison shank that we are running on the dinner menu. It is braised in red wine and served over creamy polenta. The polenta comes from Castle Valley Mill, a local mill in Pennsylvania. It is the perfect accompaniment for the braising juices. Rich, sweet and enhanced with a little bit of Parmesan. Balanced with a little garlic sauteed broccoli rabe and topped with a gremolata, it's definitely my favorite dish on the menu right now.
What kind of experience should visitors expect for their Thanksgiving meal at Jams?  
We look forward to serving two pretty fantastic meals that day. In the morning and early afternoon we will be laying out a pretty epic buffet with all the fixings. Guests will enjoy everything from a made to order omelet station, freshly baked breakfast pastries and bagels and even our signature Jams chicken with salsa verde. They will also be able to view the parade as it passes on sixth avenue. The experience should be effortless and full of excellent options for all diners. Additionally for dinner, we are serving a re-imagining of some classic Thanksgiving offerings. Guests will enjoy the option to even opt out of turkey should they so choose, as we have poached a beautiful abalone mushroom dish to compete with the classic. I can also say with certainty that desserts won't disappoint.
What advice do you have for those who are cooking a Thanksgiving meal at home?  
Write a menu well in advance. Try to choose a balance of dishes you know you can succeed at with one or two that are more challenging. Shop for ingredients well in advance if you can. Season or brine your turkey at least one day in advance. Remember that you probably have a limited cooking equipment that can't all be in use for every single item at once. Plan your preparations accordingly. Organize yourself for success both mentally and physically. And if all else fails, come eat at my restaurant!
How do you test the quality of your ingredients?   
For us most, we have the great fortune of procuring the best ingredients the Northeast has to offer from all of our wonderful purveyors. Our farmers grow some of the most awesome varietals of fall produce, and there is no question that they are of the highest quality. For the at-home cook, I would suggest finding a store that you trust, and investing in getting excellent staples to enhance your meal. Splurge on a fancy cultured butter or nice olive oil. Buy that aged balsamic you always wanted. Get the locally milled polenta! I guarantee you won't regret it.
What is your favorite wine to pair with Thanksgiving dinner?
Sangiovese for red or a flavorful orange wine like Coenobium "Ruscum" would be fun.
Tell us, how do you do leftovers?  
There are lots of ways to use up Thanksgiving leftovers, but I myself like good old turkey sandwich. I like it on whole grain bread with spicy aioli, avocado, red onion and arugula. If you have lots of turkey and you really want to give it a second life, I suggest making a big batch of soup and freezing it. It lends itself wonderfully to minestrone or vegetable. I also like it in Indian style curry. It really transforms the flavor to something that is less recognizable as turkey.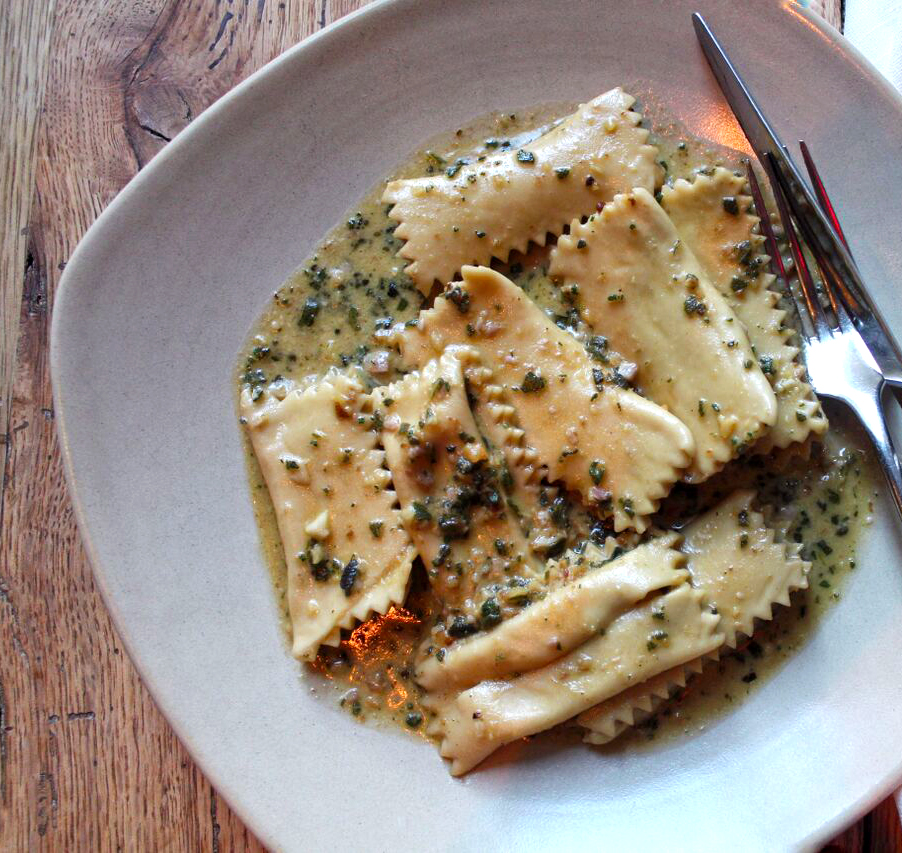 The Pumpkin Agnolotti – featured on the Thanksgiving menu at Jams, 1 Hotel Central Park.
​
More Stories We'd Think You'd Enjoy
Sustainability
That's a Wrap: Our Favorite Sustainable Gifts for the Holiday Season
As the year comes to a close and we reach a time of reflection, we choose to express gratitude for...
Sustainability
A Message on Thanksgiving
The Gift Wrap That Keeps On Giving: Unveiling Wrappr's Story and the Winner of Our 2023 Artist Search
In celebration of our first successful Wrapped in Nature artist search, we sat down with both Wrappr...