Daylife
Ingredients First
Our People
A Taste Of What's To Come In Cabo, From Chef Raúl Lucido
Published on: October 26, 2017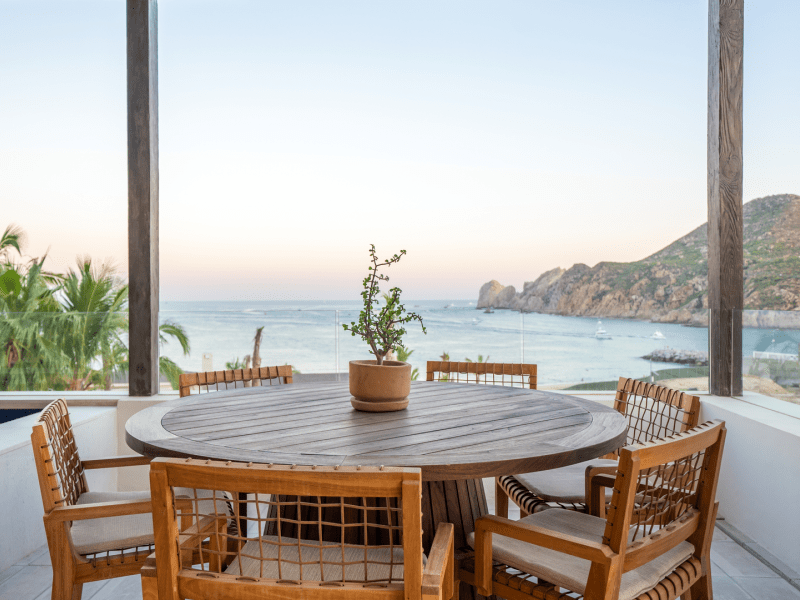 We can't wait to open our doors to 1 Hotel & Homes Cabo and welcome you home.
For a little taste of what's to come, Chef Raúl Lucido from 1 Homes Cabo has shared some of his favorite recipes using local ingredients from Cabo's seasonal bounty. For a delicious treat, try making his Mango & Habanero Chili Cabrilla Cevhiche Tiradito. 
If this is what we're in for when 1 Hotel & Homes Cabo opens in 2019, we're hungry for more! (Don't worry, we have more recipes to make share so check back.)
Mango & Habanero Chili Cabrilla Ceviche Tiradito
(6 servings)
Ingredients:
6 oz fresh Cabrilla Seabass fillet
2 oranges
8 cherry tomato
¼ white onion
1 bunch of fresh cilantro
1 mango
1 habanero chili
5 limes
Salt and pepper to taste
Procedure:
Slice the fish fillets and marinate in lime juice for 10 minutes. Slice the onion & mango very thin, cut in half the cherry tomato, peel the orange and cut into wedges. In a plate put the marinate fish slices, add the orange wedges, mango & onion slices, decorate with fresh cilantro, tomato cherry halved & slices of fresh habanero chili.
Fun fact:
Tiradito is a traditional Peruvian variation of a ceviche. "Tiras" is slang in Spanish for the way you cut ingredients where everything sliced.
More Stories We'd Think You'd Enjoy
Designed by Nature
Brushing Up on Mayfair's Iconic Art History With Captivating Tours Led by Art Expert, Loyse de Pury
As we embark on monthly art tours through the creative soul of Mayfair, get to know the colorful...
Connecting to the Heart of Hispanic Heritage Month: Stories of Passion & Pride From Our Latinx Team Members
We're spotlighting the stories of our incredible Latinx staff members, discovering what this month...