Sundays Are For Brunching
Published on: September 08, 2016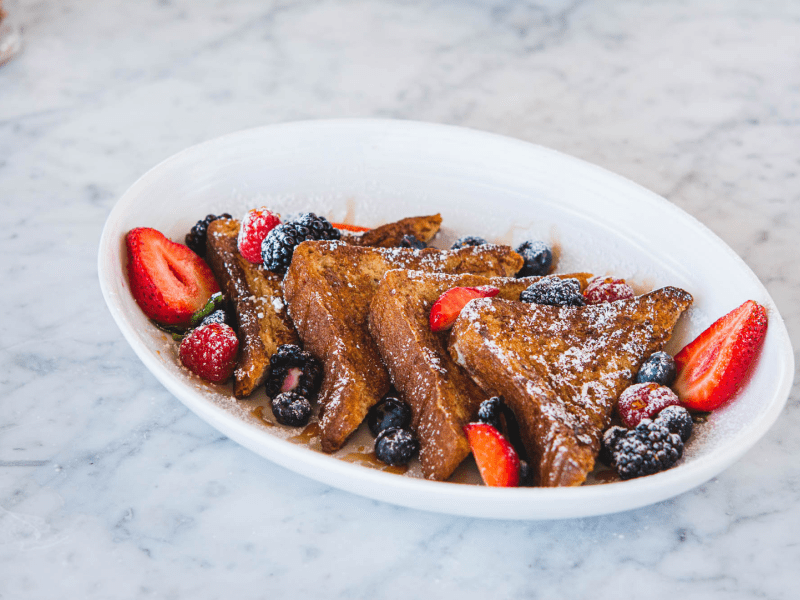 Sun, surf, sand and Sunday brunch.  Need we say more?  Brunch is our favorite meal of the week and Beachcraft is now serving up brunch favorites every Sunday from 12:30 – 3:30 p.m.  We sat down with Chef Stephen Ullrich to get his favorite picks from the menu and ways to entertain.
"What I love about the menu is that you can go sweet and savory with picks like the Belgian Waffles with Local Fruit Compote + Chantilly Cream and Berkshire Pulled Pork Shoulder with a variety of sauces including Kansas City Guava, South Carolina Mustard and White Alabama," says Chef Ullrich.  "We're all about sharing at Beachcraft. Take a tour through the brunch menu with a group of friends and dine on fresh selections featuring local picks from our favorite purveyors: Swank Fames, Florida Fresh Meats Co., Local Roots, Zak the Baker and Codes & Capers."
And, don't forget to pair items like Hickory Smoked Bacon + Chicken-Apple Sausages and Miami Whole Cobia with bottomless local brews including Wynwood La Rubia, Funky Buddha Floridian and Cigar City Tampa Style Lager.
Planning on hosting a Sunday Brunch at home?  Here are a few of Chef Ullrich's tips on the best ways to entertain that will turn any Sunday into a Funday:
1. Pre-batch cocktails. "No one wants to wait for a drink," Ullrich Says. He recommends making pitcher-sized servings of Mimosas, Bellinis, Bloody Marys and Mojitos. Set them up on the counter for a custom Brunch Bar and let guests add extra champagne, fresh garnishes and sauces.
2. Go Family Style.  Wow the crowd with platters featuring a variety of assortments including meats + cheeses, seasonal fruits, lox + bagel with the all of the fixings, and sweets (think waffles, donuts, cupcakes and parfaits) that guests can easily grab.  It's perfect for feeding guests and reducing the amount of plates to clean up.
Check out the full brunch menu, complete with details on the Sunday Brunch Buffet option here and make your reservation now.  Remember, Sundays are for Brunching.
More Stories We'd Think You'd Enjoy
Steering the Future: Join Audi on the Journey Toward All-Electric Mobility
With an ambitious goal of phasing out the production of combustion cars by 2033, pioneering...
Sustainability
That's a Wrap: Our Favorite Sustainable Gifts for the Holiday Season
As the year comes to a close and we reach a time of reflection, we choose to express gratitude for...
Sustainability
A Message on Thanksgiving