Daylife
Ingredients First
Smooth Move: Cool Off With A Smoothie From Neighbors
Cool off from the July heat at Neighbors with one of our refreshing smoothies, loaded with fruits and veggies for delicious blends that are both good and good for you.
Published on: June 13, 2017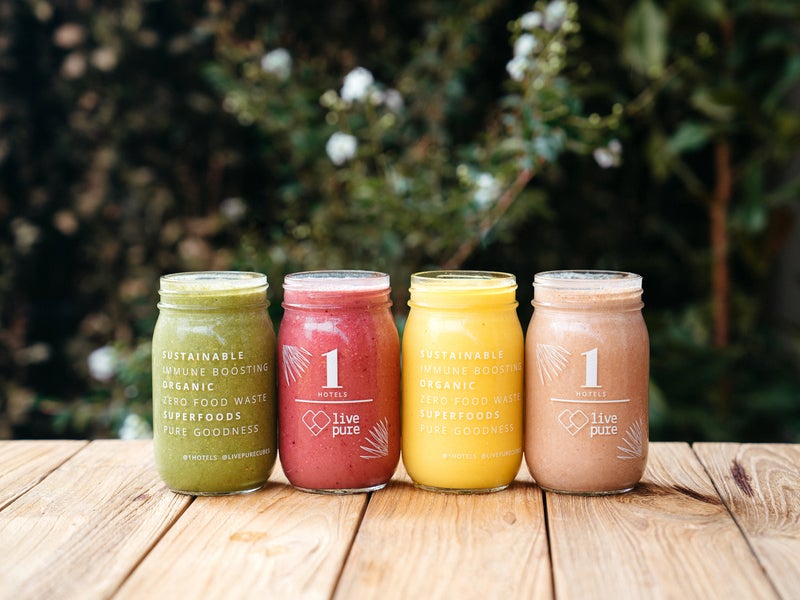 Energizer Smoothie
Time to refuel? Increase your energy with this blend of kale and great tasting fruits.
Ingredients: Kale, pineapple, banana, mango
Heart Healthy Smoothie
A healthy heart is a happy heart. Give yourself a powerful dose of antioxidants and a boost to the immune system.
Ingredients: Raspberry, blueberry, strawberry, acai juice
Protein Junkie Smoothie
Take care of your busy body. Build and repair with this delicious protein packed smoothie.
Ingredients: Peanut butter, banana, cacao chips, salted honey, almond milk
GOOD FOR YOU INGREDIENTS
KALE has 133% of your daily vitamin A requirement, more than any other leafy green.
ACAI BERRIES are rich in antioxidants and are a great immune booster.
CACAO, the raw form of chocolate, is one of the best food sources of magnesium, an essential mineral that fights acid buildup and calms nerves.
More Stories We'd Think You'd Enjoy