One Ingredient: Deeply Rooted
Raw, roasted, liquid, or seed – fennel has held a pungent stand on the pallet for centuries.
Published on: January 13, 2016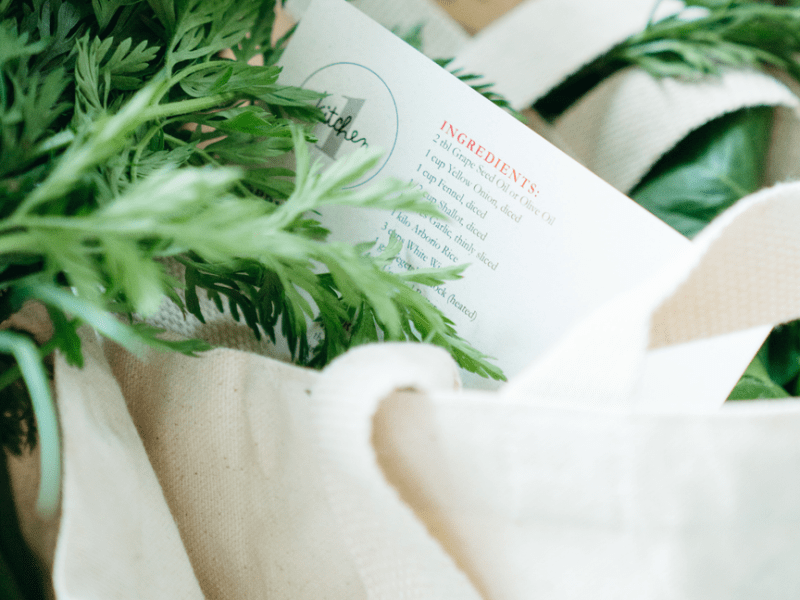 ​
Raw, roasted, liquid, or seed – fennel has held a pungent stand on the pallet for centuries. This crunchy, licorice flavored, feathery aromatic herb is indigenous to the shores of the Mediterranean where it first flourished in dry limestone soils, near sea-coasts and river-banks. Today, fennel's roots have branched to being cultivated on a global scale, ranging from the United States, France, India, Russia and the UK.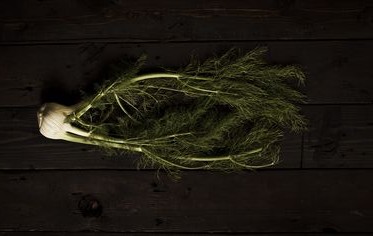 The history of fennel goes back to ancient days and with it being easily accessible throughout the Mediterranean Basin, pages of myths and uses sprouted across Europe. Greek mythology states several beliefs, including fennel being closely associated with Dionysus, the Greek god of food and wine, claiming that the fennel stalk carried the coal that passed down knowledge from the gods to men, and finally acknowledging the link of the Greek name for fennel, marathon, meaning "grow thin," which reflects the belief in its ability to suppress appetite. Roman warriors are said to have consumed fennel to make them strong while Anglo-Saxons held it sacred, claiming it essential in every garden because of its healing properties. In the late 1700s, fennel was paired with anise and wormwood to make the patented medicinal elixir called absinthe, later marketed as a spirit becoming a popular drink amongst the Bohemian set in post WWI in Europe and the U.S.
How to pick the best bulb from the bunch?
Choose clean bulbs that are firm and solid without signs of splitting, bruising or spotting, looking for ones that are a whitish or pale green color. The stalks should be relatively straight and tightly bunched together, with coloring that phases into a slightly deeper green color. There should be no signs of flowering buds – this indicates it's past maturity – and should have a fragrant, licorice or anise aroma.

Best tips for storing and prepping?
Fennel keeps best when stored in the refrigerator crisper, where it should keep fresh for about four days where as dried fennel seeds should be stored in an airtight container in a cool and dry location, staying fresh for about six months.  
There are three parts of the fennel that are edible – the base, stalks and leaves – can all be used for your seasonal recipes.
How to Prep: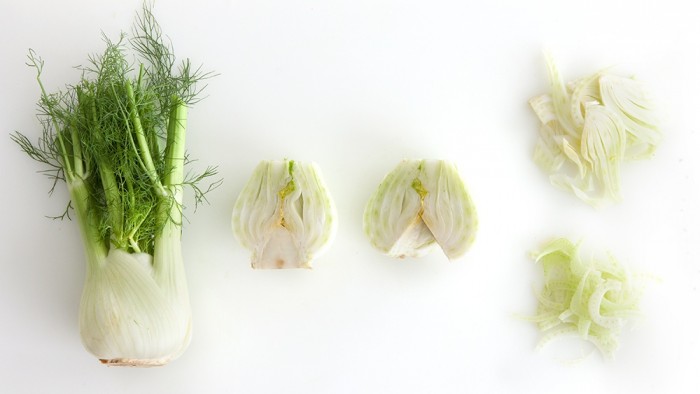 Step 1.
Cut the stalks away form the bulb at the place where they meet.
Step 2.
If you aren't planning to use the intact bulb in a recipe then cut it in half vertically, remove the base, and rinse.
Step 3.
For a recipe that calls for chunked, dices or julienned fennel, remove the harder core in the center then chop.
And the health payoffs?
The health benefits of fennel are rooted in the unique combination of phytonutrients that give it strong antioxidant activity, reducing inflammation and providing immune support from Vit.C. In addition, fennel is an excellent source of fiber.
From soup stalks to stews to salads and seasonings, fennel has earned its way into all types of seasonally inspired recipes.  Here at the 1 Hotel Miami restaurant,Beachcraft, our Chef de cuisine Stephen Ullrich has been playing around with a fennel inspired dish on our dinner menu: Yellowfin tuna crudo with fennel, Serrano pepper & red shiso.
To put it to the test, we let the refined panel of Miami Art Basel enthusiasts be the judges – and we got their votes.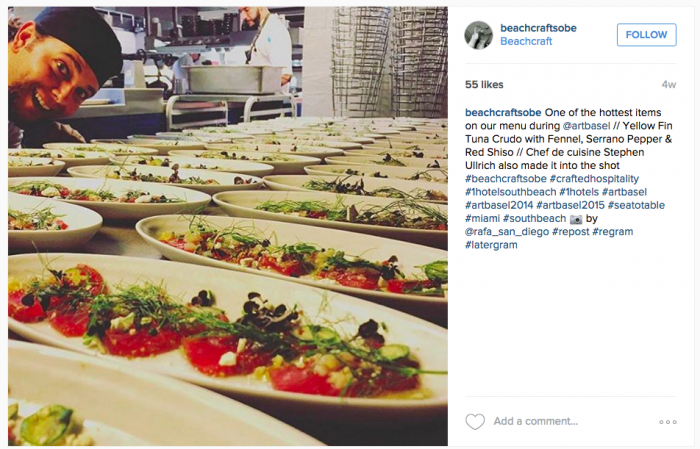 If you haven't had the chance to taste or cook with fennel, we encourage you to get in the kitchen with this favored vegetable and make a this fresh finish with fennel with these fennel infused recipes by one of our favorite chefs, Yotam Ottolenghi.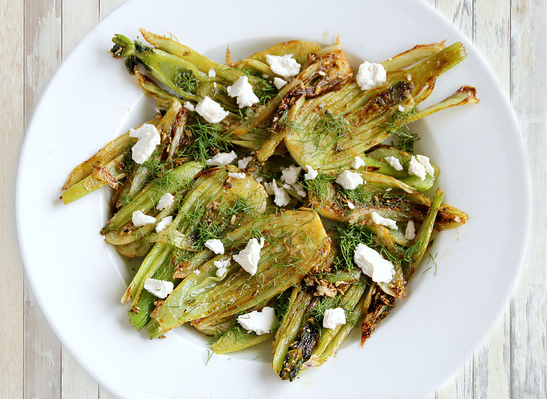 CARAMELIZED FENNEL WITH GOAT CHEESE
 Prep time: 10mins
Cook time: 20 minutes
Makes 4 servings
Ingredients:
4 small fennel bulbs
2 tbsp unsalted butter, divided
3 tbsp olive oil, plus extra to finish
2 tbsp caster sugar (or granulated sugar)
1 tsp fennel seeds
1 garlic clove, crushed
2 tbsp dill (leaves and stalks), roughly chopped
½ cup goat's cheese, coarsely crumbled
grated zest of 1 lemon
coarse sea salt and black pepper
METHOD:
Remove the leafy fronds and root ends from each fennel bulb, reserving 1 tablespoon's worth of minced fronds for garnish. Cut the bulb into ¼ – to – ½ inch thick slices.
Melt 1 tablespoon butter with 1 ½ tablespoons oil in large skillet over high heat. Add half the sliced fennel in a singe layer – don't crowd every piece into the pan or the vegetables will steam instead of caramelizing.
Cook for about 2 minutes per side or until just browed. Remove and reserve on a paper towel-lined plate. Repeat with the remaining butter, oil, and fennel slices.
Add the sugar, fennel seeds, and a pinch each of salt and pepper to the skillet. Cook for 30 seconds, stirring constantly, then add the fennel back to the pan and cook undisturbed for another 1-2 minutes to caramelize. Return to the plate to cool.
Gently mix the cooled fennel, garlic, and dill together. Pour onto a serving plate and top with the goat cheese, lemon zest, reserved fennel fronds, and an extra drizzle of your best olive oil.
____________________________________________________________________________
By Lia Loukas
Food, fashion and culture writer and marketer Lia contributes from Vancouver, BC, while being inspired by her global travels. With a degree in Nutrition and Health, a career in Fashion Marketing and a passion for all things new and inspiring, Lia speaks on the latest trends across a hybrid of cultural topics. 
​
More Stories We'd Think You'd Enjoy
Connecting to the Heart of Hispanic Heritage Month: Stories of Passion & Pride From Our Latinx Team Members
We're spotlighting the stories of our incredible Latinx staff members, discovering what this month...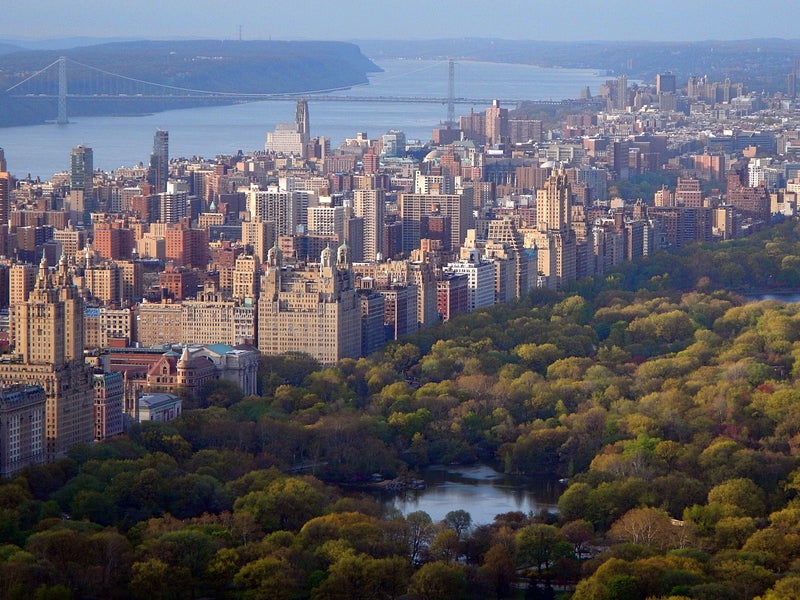 Big Promises in the Big Apple: Climate Week NYC Explored Our World's Progress Toward CO2 Targets
This global call to action is a chance to prove our world's collective resilience and commitment to...
The Heartfelt Story Behind Our New Pawtnership With Doug the Pug
Doug the Pug is a famous pop culture icon, but did you know that he's also the inspiration behind...