Ocean Minded: Exploring the UN High Seas Treaty and Unexpected Ways to Protect Our Oceans with the NRDC's Lisa Speer
NRDC's Director of International Oceans, Lisa Speer, shares her depth of knowledge regarding ocean conservation and the new UN High Seas Treaty.
 
Published on: April 11, 2023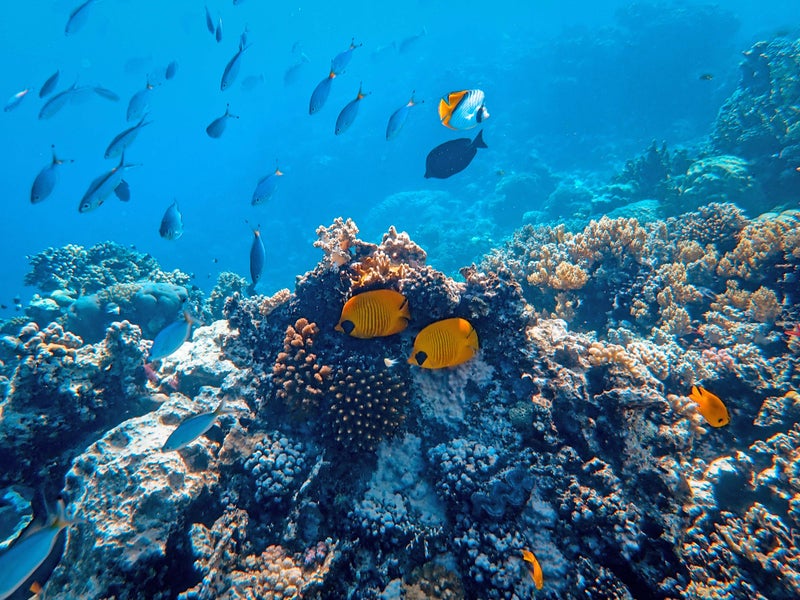 For far too long, the high seas, which are the two-thirds of the world's oceans that exist 200+ miles off a coast, have remained largely unexplored and weakly regulated. These waters, which comprise roughly half of the Earth's surface, are struggling under mounting pressure from overfishing, plastic, chemical and noise pollution, seabed mining, international shipping, widespread warming and acidification linked to climate change, and more.
In March, our world leaders finally came together to modernize the management and conservation of this massive reservoir of critical biodiversity and marine life, in an unprecedented way—through the UN High Seas Treaty.
The historic treaty is a major step toward the goal to protect at least 30% of ocean areas by 2030 — a target President Biden laid out for the U.S. in 2021 and part of a broader land and marine conservation U.N.-led commitment known as 30x30.
But what does this mean? How can we regulate something so massive and free?
To answer these questions, we spoke with the NRDC's Director of International Oceans, Lisa Speer. Her wisdom and knowledge can help you discover the depths of this treaty, as well as new unexpected ways to safeguard the world's oceans every single day.
Lisa Speer, NRDC's Director of International Oceans, on the UN High Seas Treaty
Lisa, what sparked your passion for oceans?
The person who hired me is a supremely smart, effective and tireless fighter for the ocean, and it was her passion that initially inspired me, along with the sense that this huge part of our earth lacks the kind of resources and advocacy devoted to climate and land conservation. 
Can you talk to us about your role at NRDC and your efforts to protect the world's oceans?
I am part of an amazing team of lawyers, scientists, and policy experts tackling most important threats to our ocean, including overfishing, seabed mining, shipping, noise and chemical pollution and climate change. 
A major focus of our work involves creating large-scale marine parks where marine wildlife can thrive, free from disturbance by human industrial activities. Scientists tell us that this is the single most important thing we can do to restore ocean health and resilience, and to help marine life cope with the massive changes underway as a result of climate change. Those changes include warming and acidification of the ocean, along with deoxygenation and expanding dead zones. Just like we have protected large areas of land to conserve wildlife, we need to protect large areas of the ocean to conserve marine life. Our team works at the state, national, and international levels to create fully protected marine parks and ensure they are effectively managed and enforced. 
Outside of marine parks, we work to prevent extremely harmful activities like offshore oil and gas development and seabed mining, and to strengthen the management and conservation aspects of other activities like fishing and shipping.
For those who don't know much about the topic of ocean parks, can you tell us about the work that the NRDC is doing for these parks?
NRDC played an instrumental role in establishing marine protected areas off the coasts of California, New England, Mexico and elsewhere. We work with local communities and conservationists who are interested in seeing protected areas established to keep their oceans healthy. And we fight attempts to weaken protections through advocacy and, when necessary, litigation. We work at the state, federal, and international levels to promote these marine parks in the ocean.
That's incredible. After decades of planning, this March, members of the UN finally agreed on a treaty to protect biodiversity in international waters. Why is this treaty so important? Can you talk to us about the current state of international waters?
International waters of the ocean are known as the high seas. Nations have control over what happens within 200-miles of their coasts, but beyond that  200-mile line, you are in international waters. These international waters of the high seas comprise almost two thirds of the world's oceans and cover nearly half the surface of the planet. The high seas are an enormous reservoir of biodiversity and marine life. Up until now, human activities on the high seas have been regulated by a patchwork of antiquated and weak controls that have failed to prevent depletion of fish populations, declines in many species of whales, sea turtles, and other marine wildlife, along with widespread pollution and habitat degradation. After many years of discussion, countries came together at the United Nations in 2018 to begin negotiating a new treaty to update and modernize the management of this massive area of the planet. We at NRDC had two principal goals in this negotiating process.
The first goal was to enable the creation of large-scale marine parks, where harmful human activities are strictly limited so marine life can thrive undisturbed. Again, scientists tell us that the most important thing we can do for the ocean is to create these large, fully protected parks. Until now, there has not been a mechanism to do that in the high seas. The new treaty will enable the establishment of fully protected marine parks on the high seas, which is a huge step forward for the ocean and essential if we are to meet the global target of protecting 30% of the ocean by 2030. 
Our second big goal was improving the antiquated and inconsistent assessment and management practices governing human activities outside protected areas.  The new treaty establishes detailed requirements for impact assessment and mandates that activities on the high seas be managed to prevent significant adverse effects. This too is a big step forward for the ocean. In sum, the High Seas Treaty will enable us to protect  30% of the ocean, and will help us better manage the other 70%.
Are there any other main objectives of the treaty that you haven't shared yet, aside from marine parks and having more control over what's going on in international waters?
There are two other key elements of the treaty. One involves helping developing countries build capacity to implement various aspects of the treaty, and the second is related to the sharing of benefits from development of genetic resources derived from organisms that occur in areas beyond national jurisdiction.
Now that the treaty is finalized, how will it be implemented, and how will countries be held accountable?
The next step is the ratification of the treaty. Sixty countries have to ratify the treaty before it enters into force. We will be focused on trying to promote rapid ratification so that we can begin to formally implement the treaty, but we don't have to wait for sixty countries to act. We can begin work, right now, to lay the groundwork for establishing these large-scale marine parks, and to advocate for stronger management of activities outside those protected areas.
What are some daily actions that people can take to protect the ocean?
Shop smart. Try to avoid single use plastics and toxic chemicals. Save energy where you can—reduce your vehicle pollution by carpooling, riding a bike, choosing energy-efficient light bulbs and thermostats, and beyond. And, most importantly, make your voice heard in support of creating marine parks, stopping offshore oil development and addressing pollution. If we all do a little, we can do a LOT!
What resources does NRDC provide to those looking to learn more about protecting our oceans?
We have various resources on our website that people can explore. They include information about shopping sustainably when it comes to seafood, reducing your consumption of energy, water and plastics, and cutting down on waste.
Be Ocean Minded
As Lisa mentioned, many (if not all) of the things we do on land have an impact on our world's oceans. From conserving energy to minimizing plastic pollution, it's important to always think about how our choices on land (good or bad) have the power to generate a ripple effect that extends out into the open waters.
More Stories We'd Think You'd Enjoy