Our People
Sustainability
Inspiring You to View the World Through the Lens of Nature
In celebration of Earth Month, we invited some of our favorite creators to capture the beauty of nature in and around our sustainable sanctuaries through their unique perspectives.  
Published on: April 13, 2022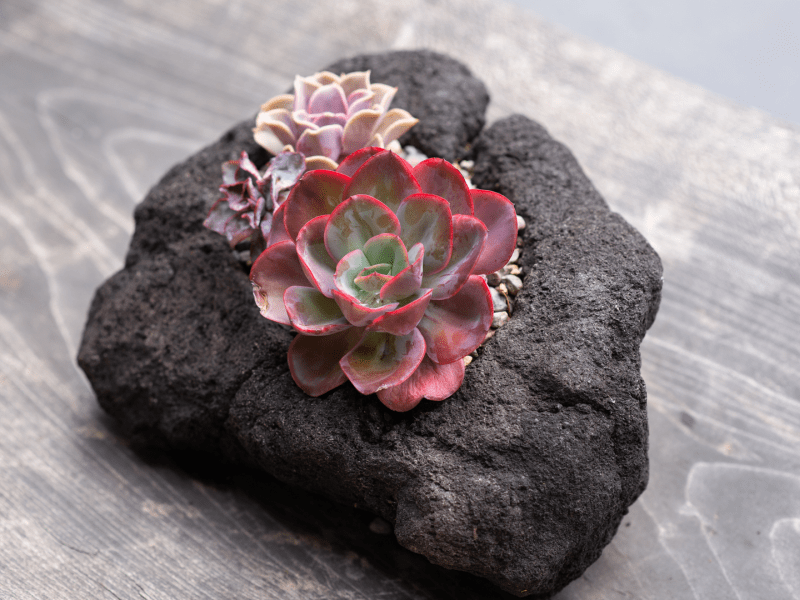 ​
As a true platform for change, every aspect of our operation is driven by our mission to safeguard the planet. All of our sanctuaries are inspired by the simple idea that those who travel the world should also care about it. It is, after all, 1 world. While this mission holds steady all year round, Earth Month presents a unique opportunity to connect with our community over our shared values—and inspire new people to join our cause.
In honor of Earth Month, we're introducing our #ThroughTheLensOfNature campaign, where we challenged some like-minded influencers to take a step back, slow down, and truly take in their surroundings. The final product? A general sense of awe at the powerful healing capabilities of Mother Nature. We sat down with some of these Earth-focused friends to dig into all the ways nature and environmental stewardship inspire their art, content, and intentions.
Interview with Nick Cutsumpas, otherwise known as Farmer Nick.
A plantpreneur, Nick focuses on plant coaching, both in-person and virtually, giving his clients the knowledge they need to start growing plants sustainably at home. Via social media, he shares plant care advice and tips for how to live more sustainably. 
How does nature inspire you, your art, content, etc.? 
If you look close enough, nature is full of incredible design elements. I'm particularly fascinated by the different ways leaves emerge and the textures that they develop when they burst forth. In my own home design, I love mixing those textures together with a more natural, wild aesthetic that doesn't feel as manicured. Nature is imperfect and messy at times, and I want my content and client work to reflect that too.
How has travel inspired you to care more about the Earth and preserving our environment? 
Having volunteered on numerous regenerative farms around the country (and the world) you develop a new appreciation for farmers and the amazing work they do. To see how much they care for the land is so inspiring, and it is a good reminder that we can still produce the goods we love without sacrificing the planet. The language of plants is the same no matter where you go, yet each plant has significant cultural meanings.
What's your favorite place you've traveled to? What's a city you've never traveled to that's at the top of your list? 
Singapore is definitely high on my list because their entire city is a biophilia and biomimicry masterpiece. I don't think I'd be able to leave the airport!
Can you share any mindful travel tips with us? 
Toothpaste tabs, mason jar for snacks and reusable silverware are must haves on the flight. I always eat at the restaurants that are supporting plant-based diets and local farms, and I try and visit a farmers market wherever I go. Oh, and I never forget to offset my emissions.
Check out some of Nick's favorite moments from his stay at 1 Hotel Central Park here and below.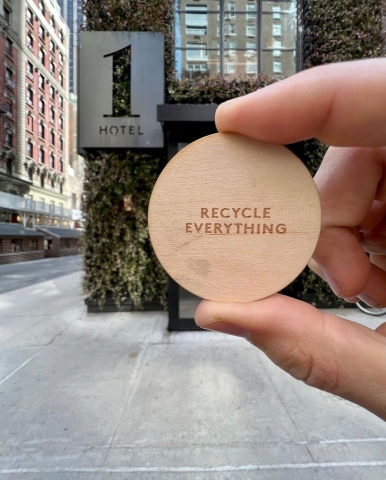 Interview with David Perez, a San Diego-based photographer.
How does nature inspire you, your art, content, etc.?
I think nature plays a huge part in everyday life, that's why it inspires me so much. It's all around us and the possibilities to create in it are endless. Nothing makes me feel more alive than being out in nature and enjoying the natural things on this planet, I think that's where true joy really is.
How has travel inspired you to care more about the Earth and preserving our environment?
It's pretty simple really, if we don't preserve the places we go to, they won't be around for much longer. I think a lot of people take this for granted but it's one of the most important things when visiting new places. There is so much beauty in the world, and especially in nature. Traveling really opens your eyes to this and puts it in perspective for you. 
Can you share your favorite Through the Lens of Nature moment with us?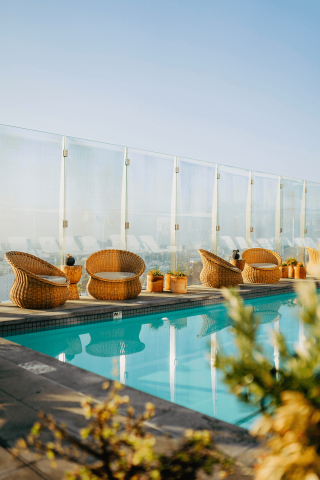 Interview with Natalie Black, a New York-based photographer.
How does nature inspire you, your art, content, etc.?
In New York I experience nature through the change in seasons and the weather that each brings. I didn't grow up with proper seasons. Here, I have learned to work with whatever weather New York gives me. 
How has travel inspired you to care more about the Earth and preserving our environment?
When I travel I'm always mindful about showing respect to locals and the ecosystem I'm visiting, and when I leave an environment, I always aim to have it in a better place than when I arrived. 
Natalie captured golden hour in our Brooklyn Bridge lobby below.

​
More Stories We'd Think You'd Enjoy
Steering the Future: Join Audi on the Journey Toward All-Electric Mobility
With an ambitious goal of phasing out the production of combustion cars by 2033, pioneering...
Sustainability
That's a Wrap: Our Favorite Sustainable Gifts for the Holiday Season
As the year comes to a close and we reach a time of reflection, we choose to express gratitude for...
Sustainability
A Message on Thanksgiving