Healthy with Hilma
In times like these, we could all use a little immune boost. Blend up an immunity support citrus smoothie from our friends at Hilma.
Published on: May 04, 2020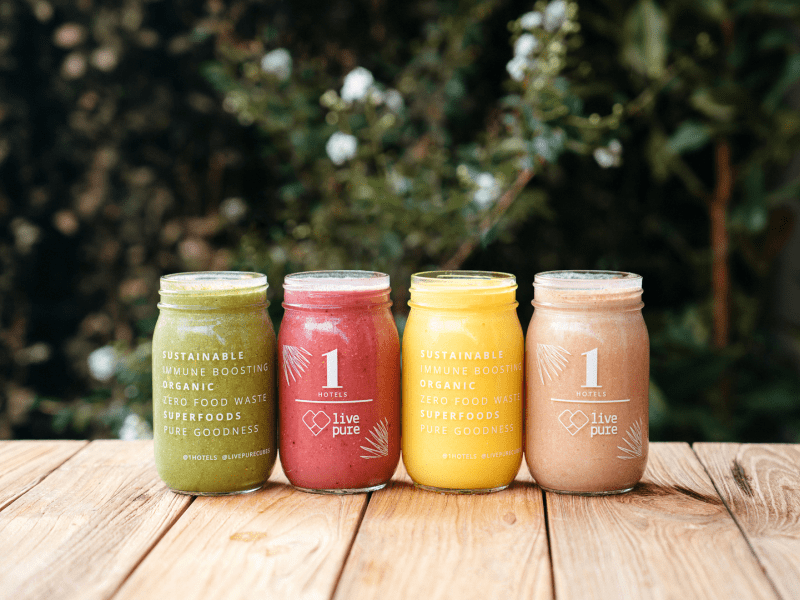 Our friends at Hilma work behind the scenes with doctors and scientists to create all-natural remedies for a variety of common ailments. Natural ingredients like zinc, echinacea, and ginger come together in this recipe for an immune support citrus smoothie.
Hilma Immune Support Citrus Smoothie
A refreshing snack, this smoothie is the perfect pick-me-up to accompany a morning or afternoon stretch. Natural ingredients like vitamin C, zinc, echinacea, ginger, and turmeric in Hilma's herbal blend give your body an extra boost to get you through the day ahead.
Ingredients
1 Hilma Immune Support sachet
1 peeled orange
1 cup of ice
Splash of milk
Preparation
1. Place the peeled orange in a freezer for 30 minutes prior to making the smoothie.
2. Add the Immune Support sachet, orange, ice, and milk in a blender.
3. Blend until smooth and enjoy!
How do the ingredients in Immune Support work to support your health? Hilma only uses ingredients that have been clinically tried and tested, like vitamin C, for example. But did you know that not all vitamin C is made equal? Many products derive vitamin C from artificial sources, but the vitamin C in Hilma Immune Support is derived from a whole food source, camu camu. Camu camu – a berry found in the Amazon – has one of the highest vitamin C contents in the world (more than 50 times that of an orange).
Ready to make this smoothie? Use code 1HOTELS for 10% off your next order at Hilma.
More Stories We'd Think You'd Enjoy
Designed by Nature
Brushing Up on Mayfair's Iconic Art History With Captivating Tours Led by Art Expert, Loyse de Pury
As we embark on monthly art tours through the creative soul of Mayfair, get to know the colorful...
Connecting to the Heart of Hispanic Heritage Month: Stories of Passion & Pride From Our Latinx Team Members
We're spotlighting the stories of our incredible Latinx staff members, discovering what this month...